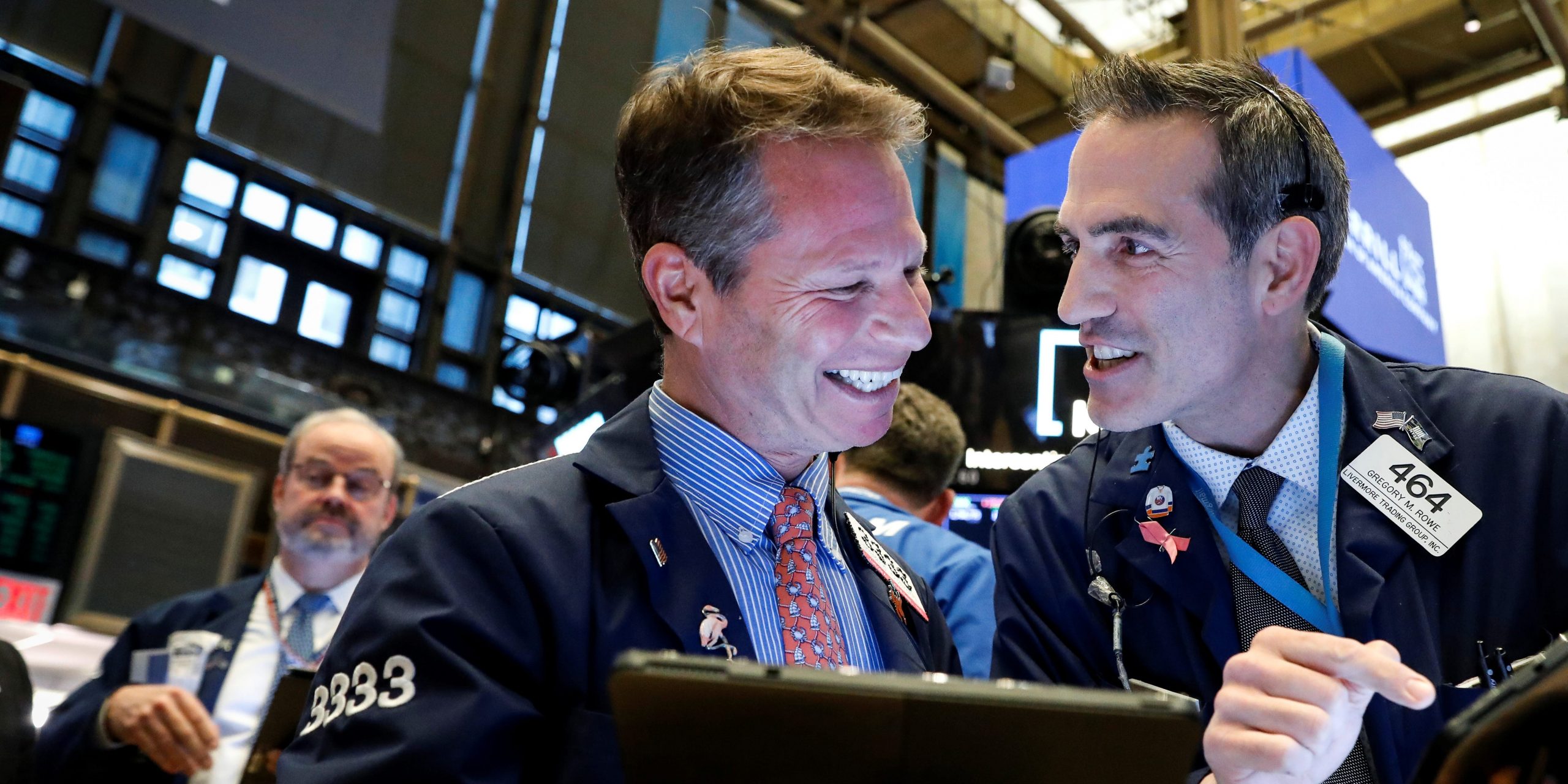 US stocks finish higher Thursday after three consecutive sessions of declines.
The Nasdaq Composite shot up by more than 1.8% after weekly jobless claims came in at another pandemic-era low.
Bitcoin and other cryptocurrencies recovered some losses after their massive sell-off in recent days.
Technology shares powered higher Thursday and led advances for US stock indexes after weekly jobless claims fell to their lowest level since the COVID-19 pandemic slammed into the world's largest economy. The gains stopped three straight sessions of losses.
New jobless claims totaled an unadjusted 444,000 last week, the Labor Department said. That was better than an expected rise in claims to 450,000, according to a Bloomberg survey of economists. The reading marked a third straight weekly decline in Americans seeking unemployment benefits.
Here's where US indexes stood at the 4 p.m. close on Thursday:
Read more: 7 crypto heavyweights told us what's behind the sudden sell-off that erased over $400 billion from the market in just 24 hours – and whether now is the time to 'buy the dip'
The Nasdaq Composite outperformed its rival benchmarks as it gained ground after three losing sessions. Electric vehicle maker Tesla was among the advancers.
Tech stocks and the broader equity market dropped Wednesday in part as the price of bitcoin crashed by more than 30%. The sell-off in bitcoin and other cryptocurrencies was sparked by the People's Bank of China saying digital tokens can't be used as a payment form by financial institutions. Bitcoin on Thursday regained some of its losses.
"As the volatility in crypto increases on both a positive and negative side, it becomes a tougher question for corporate boards to accept bitcoin or any other cryptocurrency on their balance sheets as well as transactions based in cryptocurrencies," Keith Buchanan, senior portfolio manager at Globalt Investments in Atlanta, told Insider on Thursday.
He added: "It's really difficult for mainstream professional investors to pigeonhole what's going on in cryptocurrencies. A lot of retail, individual money that is flowing out of [crypto-linked] instruments is having a real impact on broader, more mainstream equity and debt portfolios."
Around the markets Thursday, Cisco shares turned higher, fending off losses that came after the networking equipment maker's fourth-quarter guidance fell short of expectations. The company is seeing higher costs associated with the global shortage of computer chips.
Dogecoin surged by 15% in a matter of minutes after Elon Musk published another cryptic tweet referencing the meme cryptocurrency. Meanwhile, the Treasury Department detailed plans to have any cryptocurrency transfers of at least $10,000 be reported to the Internal Revenue Service.
Gold rose as much as 0.8% to $1,883.89 per ounce. Long-dated US Treasury yields fell, with the 10-year yield at 1.63%.
Oil prices fell, with West Texas Intermediate crude losing as much as 2.3%, to $61.89 per barrel.
Bitcoin surged as much as 11%, to $42,540.97.