Tampa, Florida, is becoming a popular place to move for younger millennials and Gen Zers.
Insider spoke with five people under 30 who moved there to understand what drove their decision.
They love how walkable and affordable the city is, and they plan to stay there for a long time.
Young people are falling in love with Tampa, Florida, and it's becoming a place many want to live — even more than Miami.
While some are gushing over the city on TikTok, many are moving there to join the city's growing entrepreneurial ecosphere, according to two young people who moved there, as well as for work, warm weather, affordable housing.
In fact, the city of 398,000 was among the top destinations for movers between the ages of 18 and 24 in 2022, according to an analysis of census data by Today's Homeowner.
It's not just 20-somethings, though. It was also one of the most popular cities to move to among workers of any age last year, according to Linkedin's workforce report, up there with Austin and San Francisco.
Insider spoke with five people from ages 22 to 28 about why they relocated there, and why young people are falling in love with Tampa over places like Miami. They moved from Tallahassee, Florida; Massachusetts, and Ohio. Some went to college in Tampa, while others moved after starting their career.
All of them say there is nowhere else they'd rather be right now, and several said they have plans to settle down there.
Below, why five 20-somethings moved to Tampa, in their own words, edited for length and clarity.
Chris Brown, 25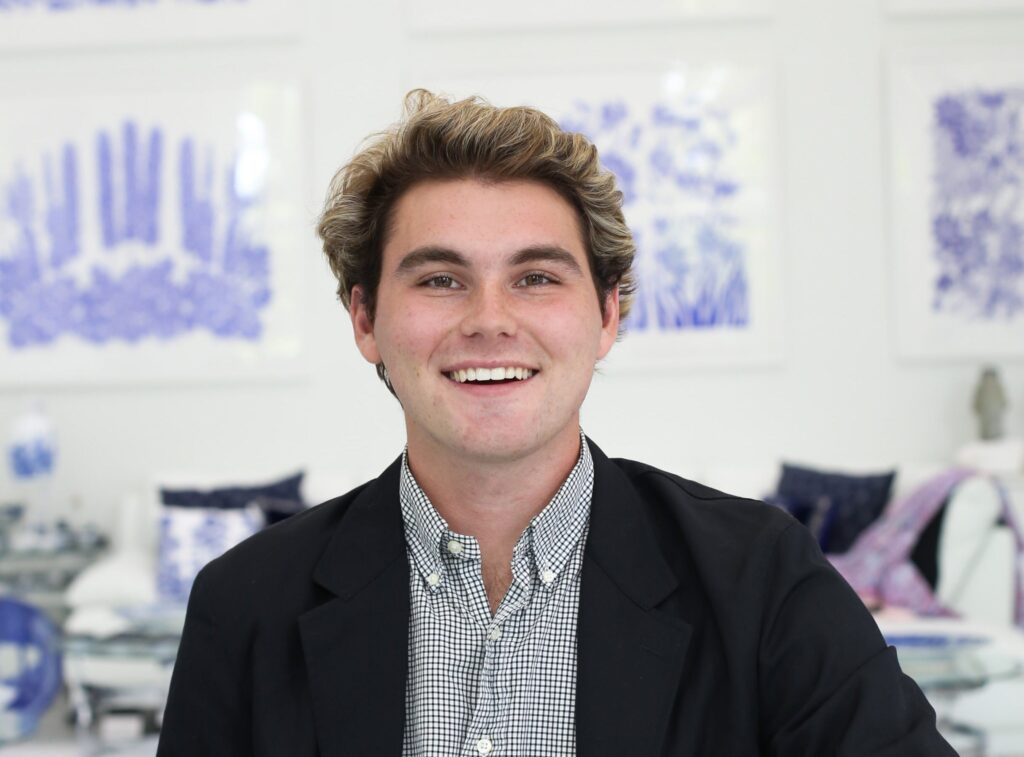 Job: Founder
Before Tampa: attended college in Chicago
Home state: Massachusetts
Tampa is the new transplant city.
I'm originally from Massachusetts then went to college in Chicago. But during college I spent as much time as I could in California, using any money I had to fly out and just sleep on friends' couches.
I met my cofounder Dylan in LA, and we created an influencer-marketing platform called Glewee. Being in that industry, LA seemed like the perfect place.
But just before we launched, COVID-19 hit. I obviously didn't know it was going to be the grand thing that it was; all I knew was that I was sent home from school. So I called Dylan to see what he was doing. He invited me to Tampa to surf. I figured, "I have nothing to do, and it's still cold in Chicago."
I packed one duffle bag, flew down, and stayed for two-and-a-half months. I officially moved in September 2020. I've been here since.
Tampa was a ghost town at first. But even as it opened back up, I realized it was different from other cities I'd lived and worked in, like Los Angeles and New York. Those were very much socialite scenes — I felt like I had to be out all night, every night to be part of the influencer and founder social network. But in Tampa, we had time and energy to focus on the business.
Aside from work, the nice weather and spending so much time outdoors changed my life. In a lot of ways, it leveled my head and reintroduced me to things I loved growing up — like swimming and biking.
Tampa has grown since I've moved here, and I think it's only going to get bigger.
The city is expanding more and more away from its nucleus, so surrounding areas are being inhabited by young students and recent grads. And people are seeing it online. They're hearing all the great things about the blue water and the white sand and coming to check out all Tampa has to offer.
Noelle Lane, 23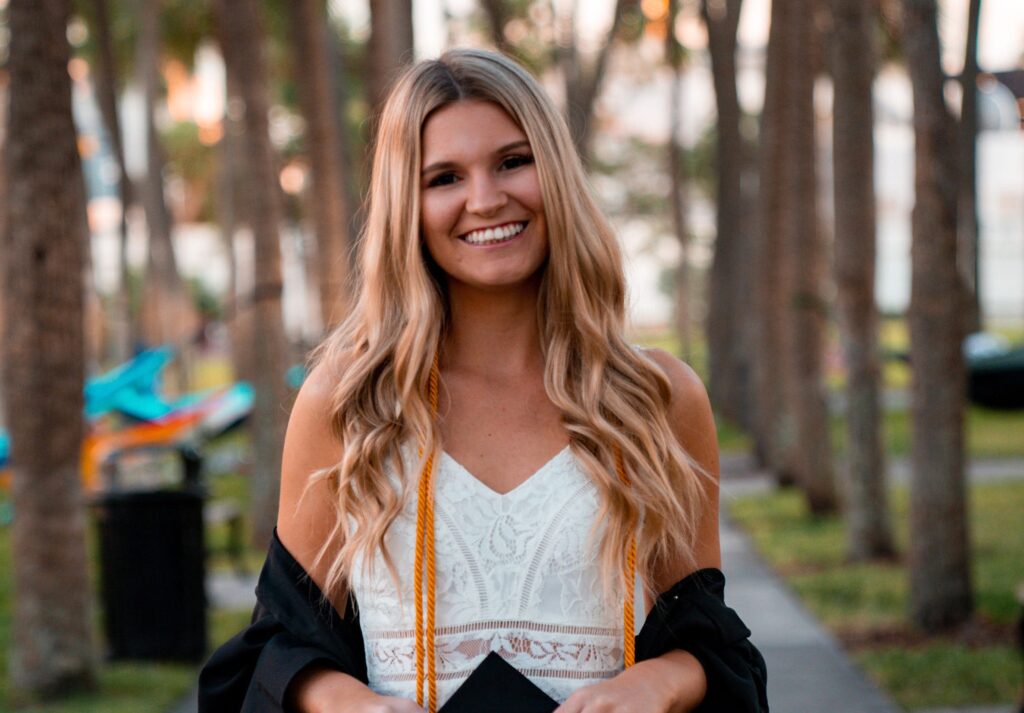 Job: Kindergarten teacher
Before Tampa: moved to Tampa at age 18 to attend college
Home state: Ohio
I moved here in 2018 to go to the University of Tampa. I have family in Sarasota, so I thought it would be a good fit — they're relatively close if I need them, but still far enough to feel like I had independence.
The weather was a huge draw. It's always warm here, especially compared to Ohio. I walk or bike every day, especially now that I live super close to Bayshore Boulevard, a long walkway next to the water. It's nice to have that outdoor and active lifestyle all year round.
I wasn't planning to stay after graduating in December 2021. But this May I actually bought a house with my boyfriend. We live in a family-friendly neighborhood in a suburban area outside of Tampa.
I teach kindergarten at the school in this neighborhood, too, which I feel really lucky about.
I love this school system, but when I first started working in classrooms here, it was very overwhelming. Growing up, I was used to great public schools with lots of community support. That's not necessarily the case across Florida, which was a little intimidating. And I was nervous because parts of the education system in Florida don't have the best point of view right now.
But luckily I found a job and neighborhood I really like. Now I can see myself staying and working here for a very long time.
I think this city is such a good mix of everything — I'm a drive away from the beach, a few streets away from the bars and nightlife, and super close to downtown restaurants, markets, or whatever is going on.
I think that most people who go to the University of Tampa like me end up falling in love with the city. It's hard not to.
Alexander Signori, 23
Job: Real-estate appraiser
Before Tampa: Attended Florida State University in Tallahassee
Hometown: South Florida
I chose Tampa for a variety of reasons. Mostly because I was born and raised here in Florida and it was one of those cities that I've always enjoyed visiting. I just like the beaches and the nature here.
Tampa is kind of similar to South Florida, where I am from, but it's not as tense. In South Florida, every day is stressful. Every time you drive on a road, there's traffic, there's a rush. It's less of that here in Tampa. I like that.
This was one of my primary destinations that I considered moving to. I also thought of Charlotte, North Carolina, up in the Northeast Boston, and out West — Denver or Seattle. Tampa was up there with all of them.
I think it's kind of like a hidden gem. I've been all around Florida and I think it has the nicest beaches in Florida. It has a safe and clean downtown area. It's cheap to go out and enjoy yourself. For people coming out of college and starting their career, affordability is a big thing, especially housing being so expensive. Right now I pay $1,405 a month for a studio.
Recently, there're a lot of young people moving here and that's driving even more young people to come. I am still at the stage of life where anything can happen, but it's definitely crossed my mind that I can see myself one day staying here and buying a house.
Joe Steilberg, 27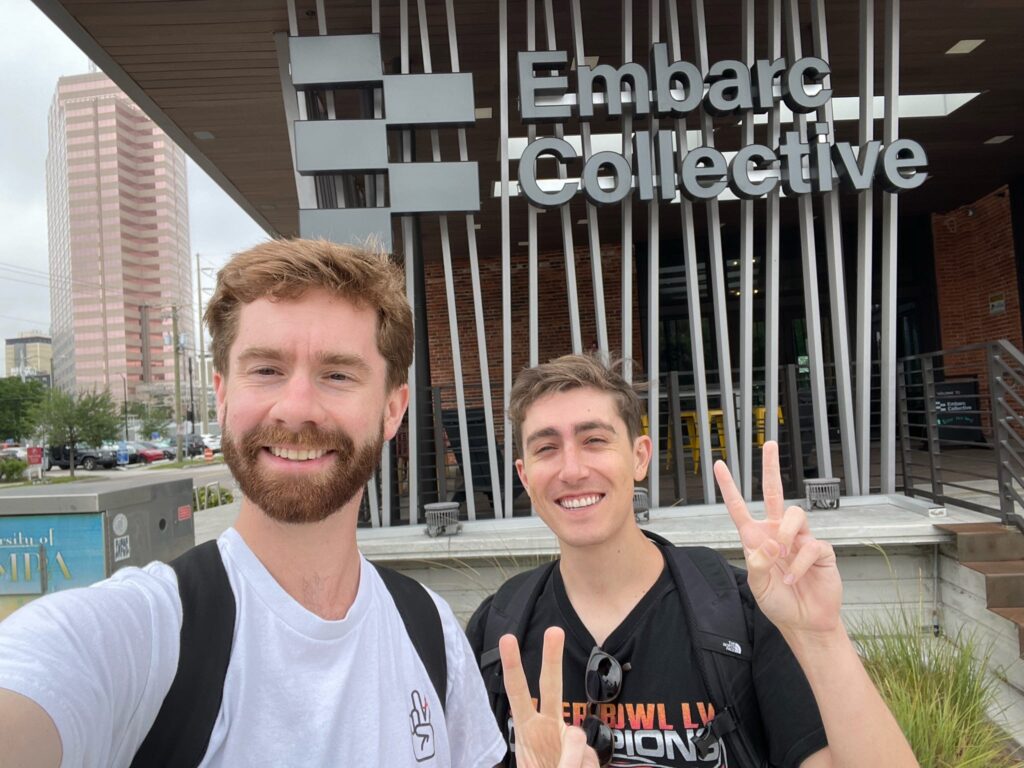 Job: Tech founder
Before Tampa: Lived in Texas after college and worked in real estate
Hometown: Jacksonville, Florida
I came to Tampa originally for a job opportunity in 2021. I was working in Dallas during the pandemic and I got a call for a private equity position. It was getting into the finance side of real estate, which is what I always wanted.
As soon as I got here, it was such a warm, embracing environment. Everyone I met was like "let me introduce you to my friends. Let's go to the beach." I've never looked back. For me, Tampa has been the 1A of Florida cities. It's the perfect combination of a big city like Miami and a small community like Jacksonville.
I live with a roommate, and our apartment is less than $2,500 a month, a 15-minute walk from downtown and from the beach, and it's a 15-minute bike ride from the collegiate area, Hyde Park. Walkability is one of, if not the most, important things that adds to the quality of life.
Before I moved to Tampa, I had started a company called Twos, a notetaking app. Since moving here, it's taken off.
An acquaintance plugged us into this community called Embarc Collective. It's a community of 150 different startups. Their campus is phenomenal. It's a beautifully renovated repurposed warehouse. It has been an amazing community of young entrepreneurs who are hustling to make what they believe in come true. It's a great co-working space. It gives great coaching and great resources. People are actually very intentional about entrepreneurship in Tampa.
If Embarc didn't exist, we definitely would have been more inclined to consider alternative locations depending on investment opportunity or talent. Having Embarc has kind of kept us here in Tampa. Other than that, the cost of living here is much cheaper than Miami and the density is significantly easier than Orlando.
The people that I've met all are around the age of 30. The people that were in Tampa before I got here tend to be 28, 29, and 30 and the people who moved here recently are 25, 26, and 27.
Laura Treche, 22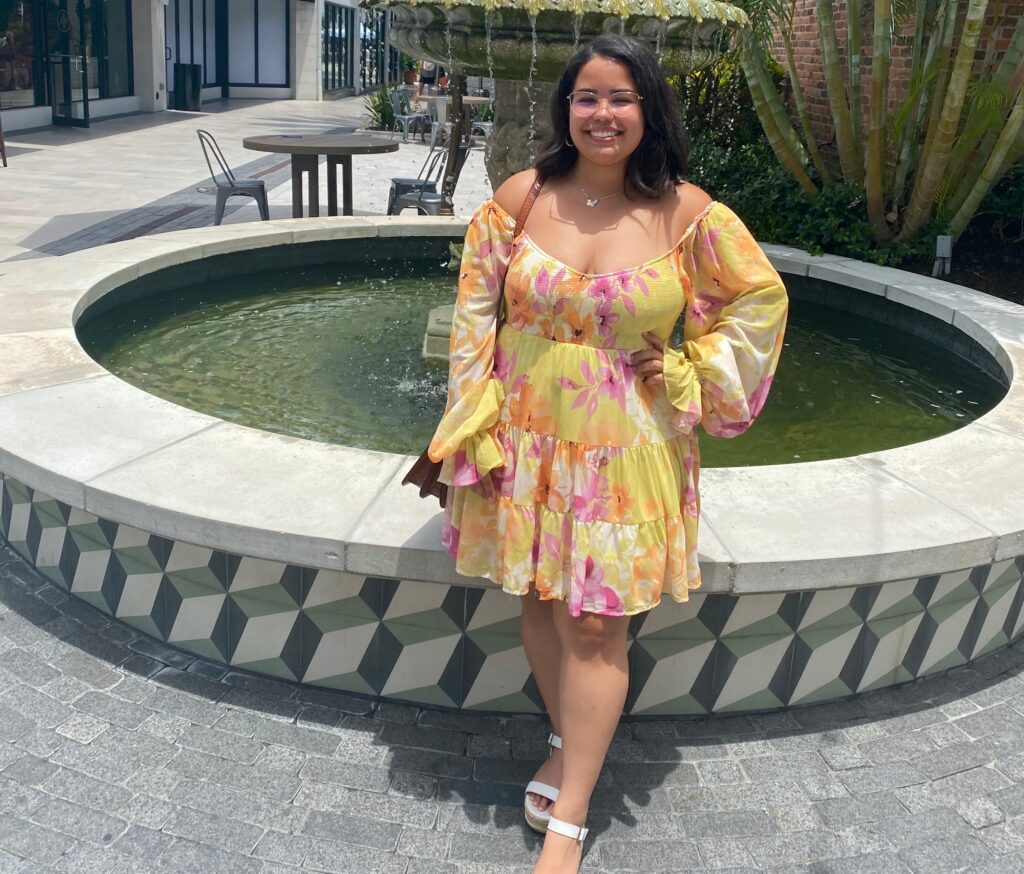 Job: Manufacturing science and technology engineer
Before Tampa: Attended Florida State University in Tallahassee
Hometown: just outside Tampa, Florida
I decided to stay in Florida because I have the experience living here, the weather here is great, and the housing costs are affordable. My senior year I got actually three job offers. One was in Tampa, one was in San Francisco, and the last one was in Durham, North Carolina.
North Carolina wasn't bad, but I spent a long time looking for apartments. They seemed outdated, I didn't see any great areas. I didn't get the vibe that it had a lot to offer for young people.
I feel like in San Francisco, I probably would have had to have a roommate. I wanted to be able to afford to live on my own. So cost of living 100% was at the top of that list, as well as my salary. With everything involving cost of living, Tampa was definitely the best bang for my buck. I found an apartment for $1,700 a month that met my needs.
So Tampa was really where I had my heart set.
I think Tampa is becoming a lot younger. I see a lot more young families and young adults in general. There's a good community for people who own pets. There's a lot of beautiful parks. There's a lot of nightlife as well.
Whatever you like to do, it's here. There's the beach, the Riverwalk, St. Pete, Clearwater, all the tourist areas as well. It's just a great spot, but it also has suburban areas. I'm a little outside of the city.
I really feel like Tampa is becoming the new Miami. The other day, I was thinking, this is feeling very Latin. I'm Cuban, so it feels like home to me when I come into the store and they're playing Spanish music, there're a lot of Latin influences, a lot of Latin shops, so it's very homey to me.