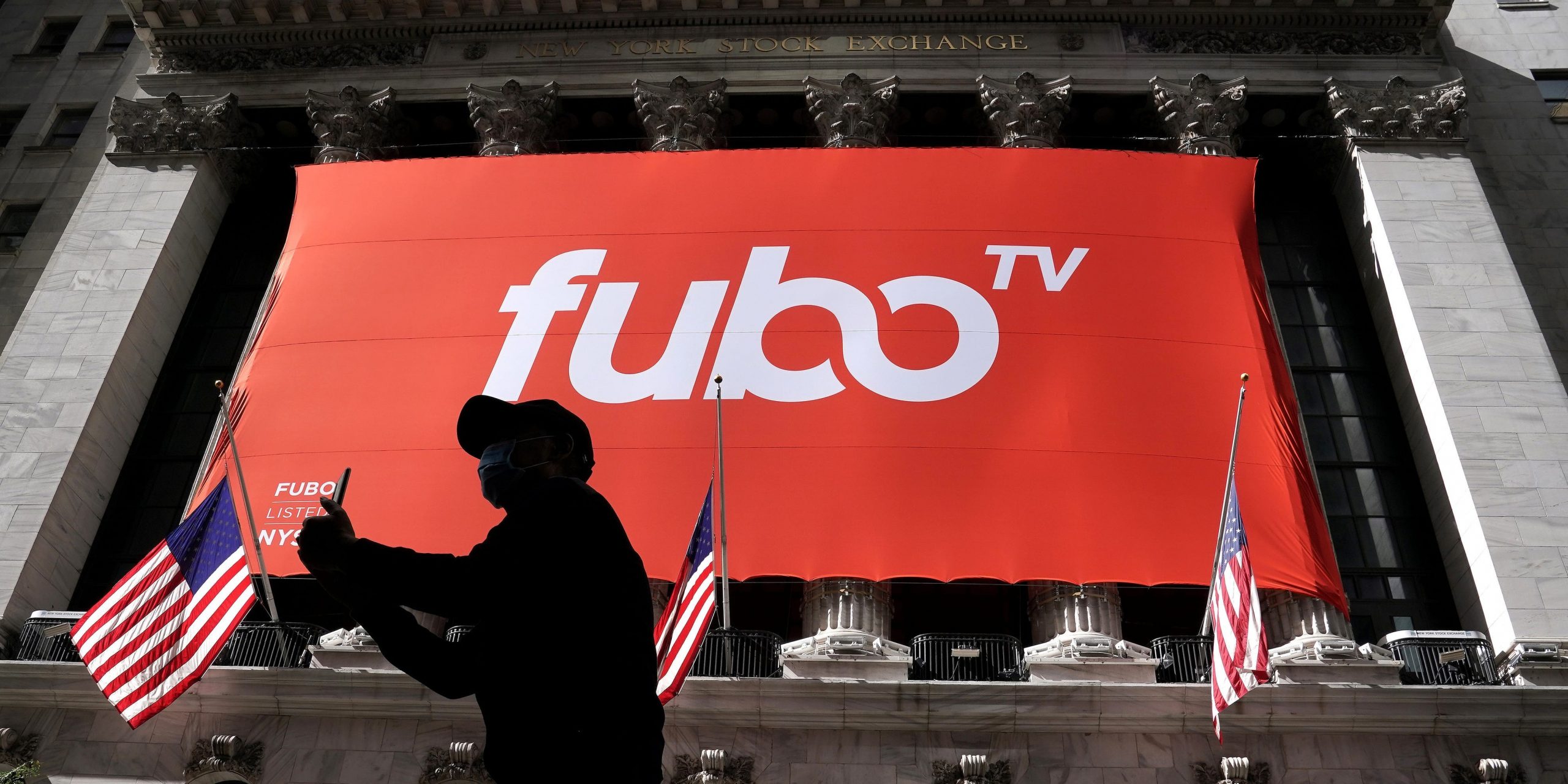 FuboTV shares jumped 24% on Wednesday following its first-quarter results that included raised 2021 guidance.
Revenue of $119.7 million surpassed expectations of $103.9 million from a poll of analysts by Thomson Reuters.
Its per-share loss of $0.59 was wider than the estimated loss of $0.46 per share.
FuboTV shares spiked Wednesday after the sports streaming service turned in first-quarter revenue that surpassed Wall Street's target and raised its yearly guidance, although its quarterly loss was wider than anticipated.
The company late Tuesday said revenue climbed to $119.7 million for the quarter ended March 31 from $51 million a year earlier. Analysts polled by Thomson Reuters had expected $103.9 million. FuboTV said its quarter was helped by the addition of less seasonally driven subscribers. Its subscribers figures more than doubled to 590,430.
FuboTV, whose service includes streaming NFL, NBA and Premier League games, said advertising revenue for the period jumped to $12.6 million from $4.1 million and subscription revenue increased to $107.1 million from $46.4 million.
FuboTV's stock leapt 24% to $21.89 in heavy volume ahead of the opening bell. The shares during 2021 have pulled back from their recent high in February above $52. The price over the past 12 months, however, has stepped up around $12.
"The first quarter of 2021 was an inflection point for fuboTV," said CEO David Gandler in a statement for the company's financial results. "For the first time in any first quarter, we reported sequential revenue and subscriber growth, despite past seasonality trends. This tells us that consumers are increasingly cutting the cord."
The company has been working on diversifying its revenue sources, including its January acquisition of sports betting and interactive gaming company Vigotry.
FuboTV said its first-quarter loss of $0.59 per share included the impact from expenses it incurred for the launch of its wagering business. Analysts had expected a loss of $0.46 per share. The loss narrowed from $1.83 per share a year ago.
The company raised its 2021 revenue forecast to $520 million to $530 million from its previous projection of $$460 million to $470 million. It also bumped up its guidance for subscribers to a range of 830,000 to 850,000. It previously expected to add 760,000 to 770,000 subscribers.