Britain's technology scene includes a broad selection of interesting people working to scale companies, develop cutting-edge research, and shed light on the latest advances in tech.
Business Insider has sorted through the biggest names in UK tech to find the 100 coolest people in 2017.
We define "cool" as having done influential and interesting things – whether it's getting a new job, raising money, or something more off the wall.
Our list includes startup CEOs, as well as journalists, investors, and PR people – and even a drone racer and a chief emoji officer. We've also included how many places people have climbed or fallen since last year's ranking.
Scroll down to see the 100!
Reporting by James Cook, Shona Ghosh, Sam Shead, Rob Price, Edoardo Maggio, and Bobbie Edsor.
Lees ook op Business Insider

---
100. Florence Orban, helping blind people navigate cities with smartphones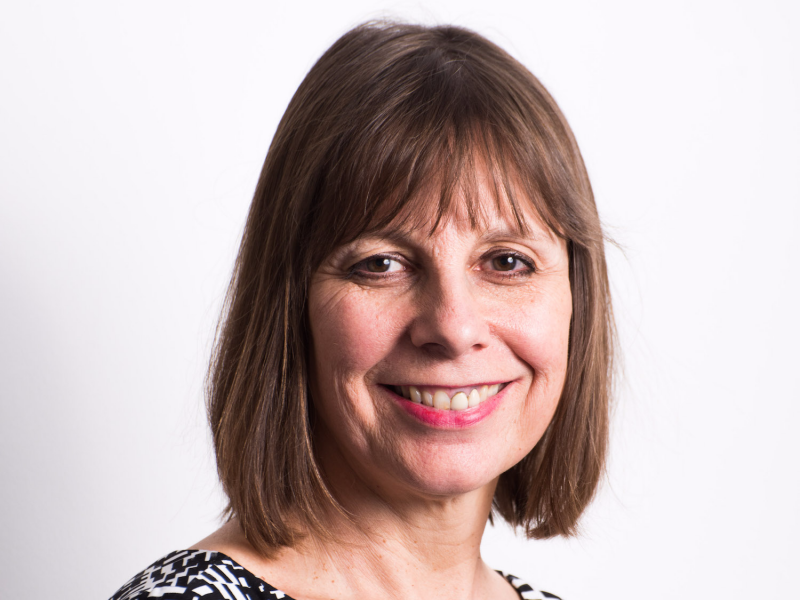 Florence Orban is managing director of Wayfindr – an organisation that wants to transform how blind people navigate the world.
The product of a partnership between the Royal London Society for Blind People and development studio ustwo, Wayfindr makes an open standard that companies can use to build navigation aids for people with visual access needs.
It was recently confirmed by the ITU, a United Nations body, as the definitive open standard for audio wayfinding.
Read Business Insider's September 2016 interview with Florence Orban.
Total amount raised: $1 million (£753,000) Headcount: 1 to 10 Previous rank: N/A Twitter: @WayfindrStd
---
99. James Hind wants to make buying a car easy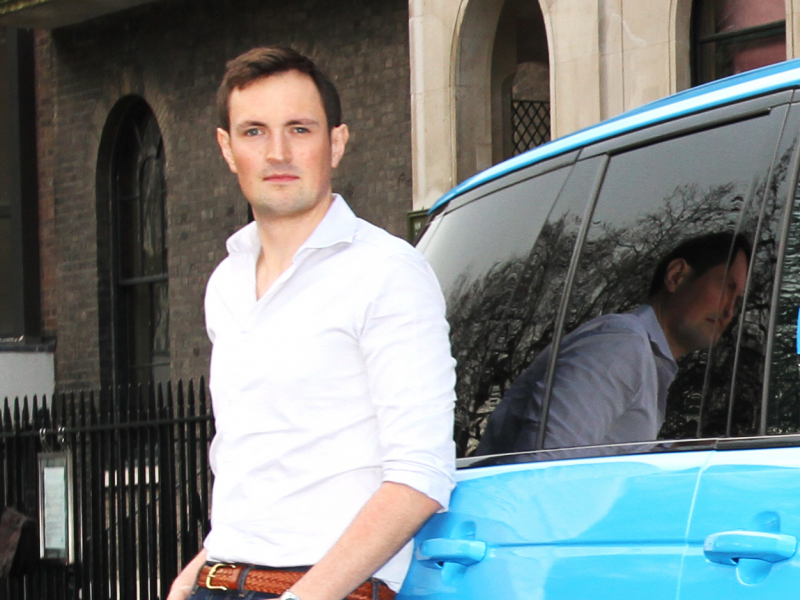 James Hind is the cofounder and CEO of Carwow, a London-based startup that is seeking to rethink the way people buy cars.
Carwow customers have so far bought over £2 billion worth of cars, with an average saving that the company claims to be at £3,600 for each purchase.
The firm recently secured £30 million in investment from Vitruvian Partners in its Series C round at the end of July, bringing Carwow's total funding almost to £50 million.
Total amount raised: £48.9 million Headcount: 150 Previous rank: N/A Twitter: @james_carwow
---
98. Ismail Ahmed wants to allow everyone to help their loved ones — even from far away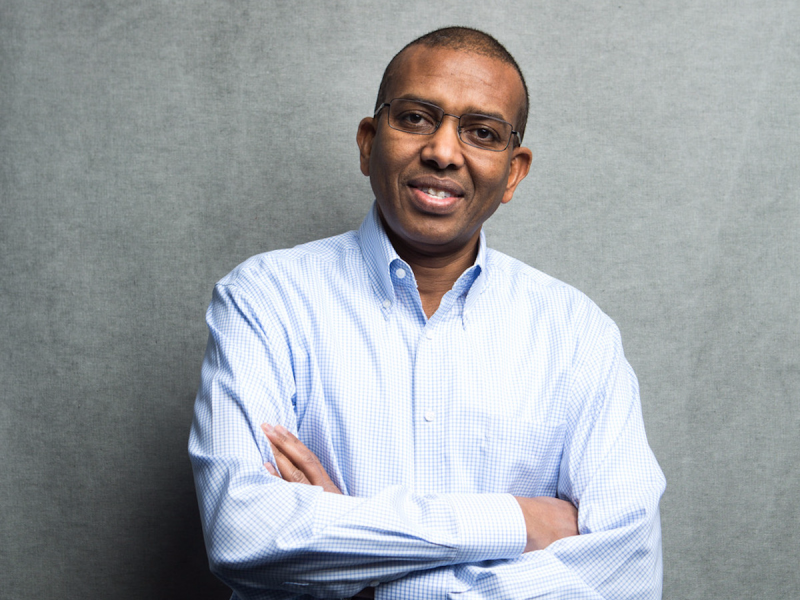 Ismail Ahmed is the founder and CEO of WorldRemit, a money-transfer service that aims to help migrants to send money back to their home countries.
Before launching WorldRemit, Ahmed worked for the UN, where he helped to crack down money-laundering operations.
The company has received nearly £110 million in funding across seven rounds, with six main investors, including Accel Partners, TCV, and Silicon Valley Bank.
The latest round, raised in February last year, was worth $45 million (£34 million), and brought the company's overall valuation to $500 million (£377 million).
Total amount raised: £108.6 million (£81.8 million) Headcount: 394 Previous rank: 21 (-77)
---
97. The architectural mastermind behind Google's London 'landscraper,' Thomas Heatherwick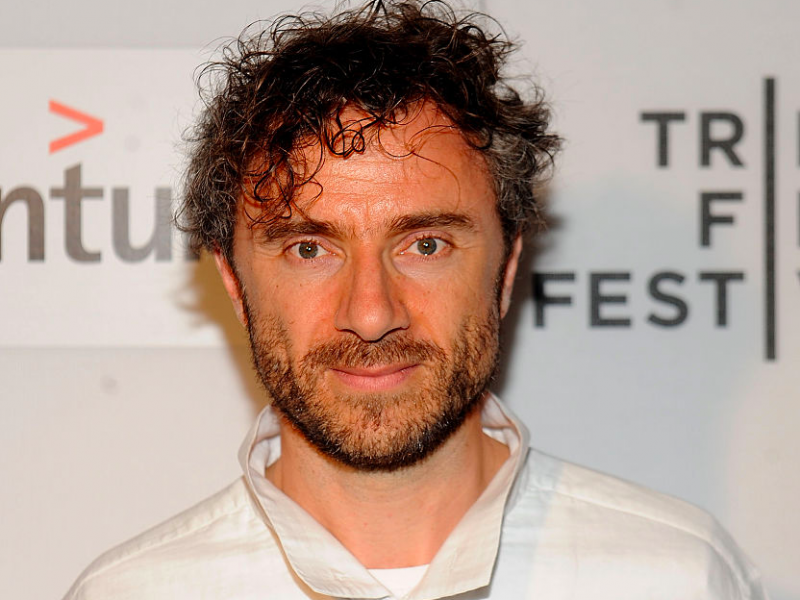 47-year-old Thomas Heatherwick is a high-profile British designer and architect who has been behind everything from the cauldron for the 2012 London Olympics to the controversial and now-cancelled Garden Bridge.
His firm is behind the plans for Google's new British headquarters in London unveiled earlier this year – an ambitious 11-story "landscraper" that features a 25-meter swimming pool, a rooftop running trail, and a sports hall.
He has also produced designs for Google's planned new head office in Mountain View, California.
Previous rank: N/A
---
96. Ex-Googler and tutoring platform cofounder Ismail Jeilani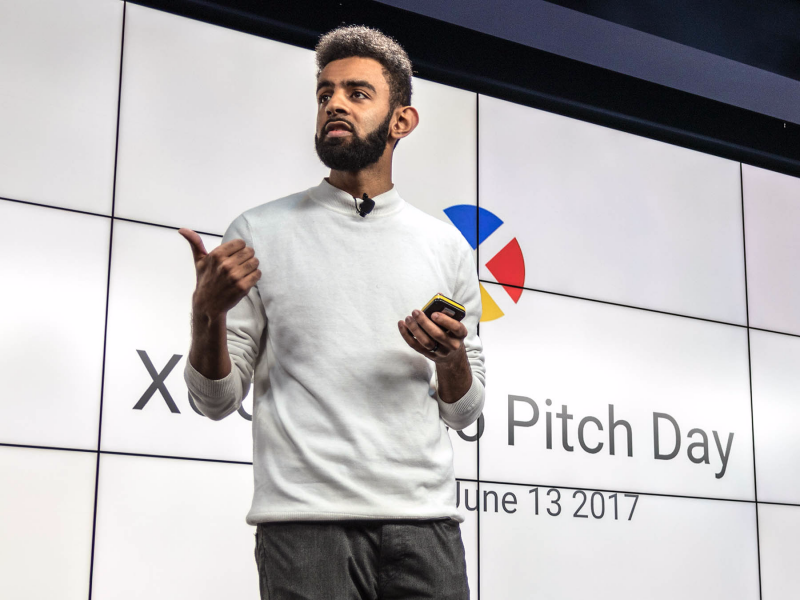 In 2012, Ismail Jeilani was accepted to King's College London – but was uncomfortable taking out a student loan due to his faith. Instead, he paid his way through university by tutoring on the side.
After a stint at Google, he launched Scoodle with two friends – a tutoring app that can help others do the same. The company is still in the early stages, and it recently secured funding from angel investors in London.
Read Business Insider's interview with Ismail Jeilani about Scoodle here.
Total amount raised: Undisclosed Headcount: 3 Previous rank: N/A
---
95. Lantum CEO Melissa Morris, who is helping the NHS find cheaper locum doctors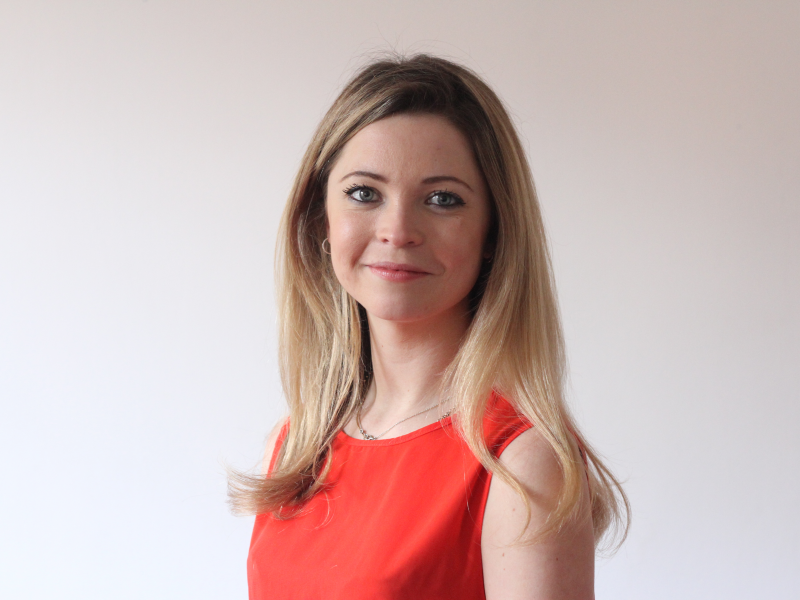 Melissa Morris is the founder of Lantum – renamed from Network Locum – which provides software to help NHS practices and surgeries find locum doctors as needed. Lantum closed a £5.3 million round in July – a significant post-Brexit amount for a female-founded startup.
Total amount raised: $13.1 million (£9.7 million) Headcount: 11-50 Previous rank: N/A Twitter: @meliss_morris
---
94. The CEO of a stock market-listed VC fund, Draper Esprit's Simon Cook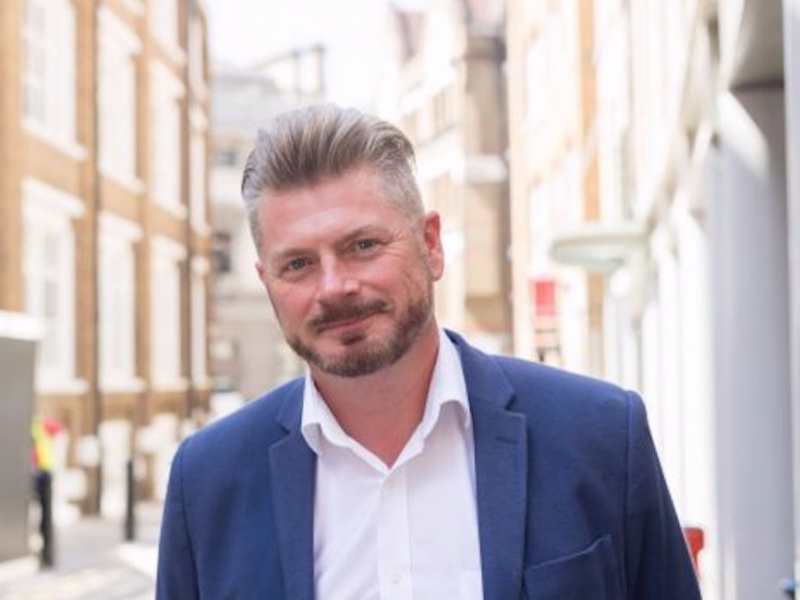 Simon Cook is the CEO and cofounder of Draper Esprit, a publicly listed venture capital firm based in London.
Founded in 2006, Draper Esprit has backed European startups including snack box provider Graze, period tracking app Clue, and artificial intelligence health app Pushdoctor.
Cook shrugged off Brexit concerns and raised £160 million from a mix of private investors and stock markets this summer.
Headcount: Undisclosed Previous rank: N/A Twitter: @venturejedi
---
93. Sean Murray, a wildly ambitious video game designer trying to live up to his promises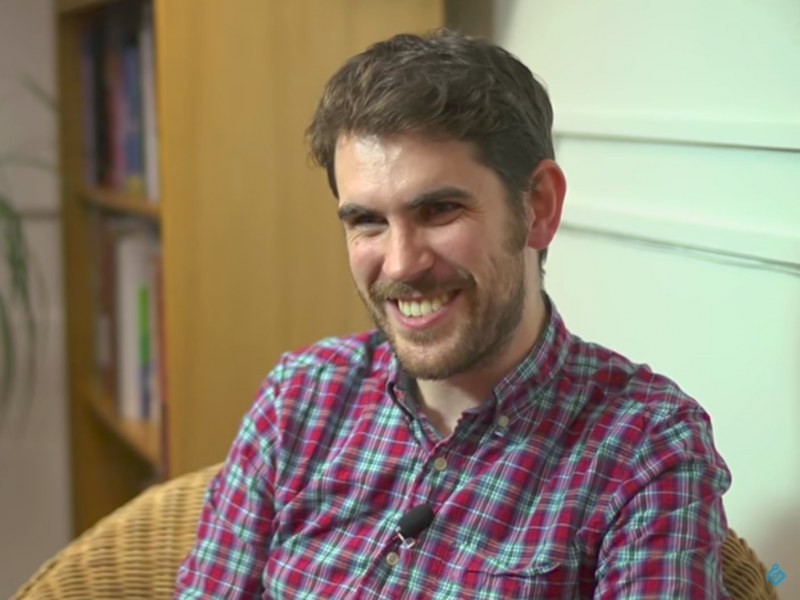 In early 2016, Sean Murray was riding high on a huge wave of buzz surrounding his unreleased game, "No Man's Sky" – a space exploration game featuring a procedurally generated universe of billions of planets.
But when the game came out in August 2016, the hype came crashing down. Many gamers found the world his firm Hello Games created empty and repetitive, and some felt betrayed by unfulfilled lofty promises.
In the year since, Murray and Hello Games have gone heads down and delivered numerous significant, free updates to the game, culminating in an augmented reality puzzle for fans and the "Atlas Rises" update in August 2017. Now featuring more vibrant worlds, new missions, base-building, buyable space freighters and more, "No Man's Sky" is finally becoming the game that was promised.
Total amount raised: Undisclosed Previous rank: 8 (-85) Twitter: @nomanssky
---
92. Helping algorithms to learn, DeepMind researcher Jane Wang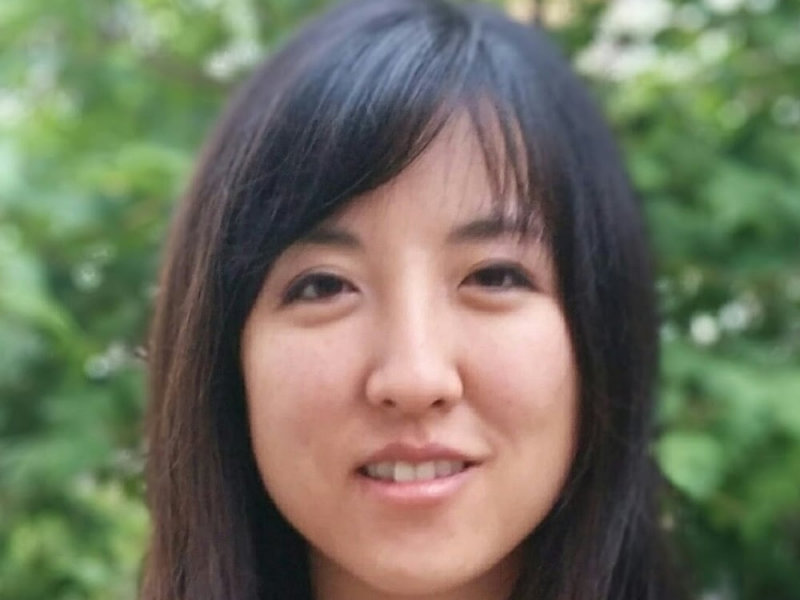 Jane Wang is a cognitive neuroscientist at Google DeepMind where she studies the process of dynamic learning and how to model and derive algorithms for learning.
Wang, who is well-liked among the DeepMind team in London, won the $1,000 (£754) Computational Modeling Prize at CogSci 2017 for an academic paper titled "Learning to reinforcement learn."
Previous rank: N/A Twitter: @janexwang
---
91. Olio cofounder Tessa Cook, who went from Wonga to food sharing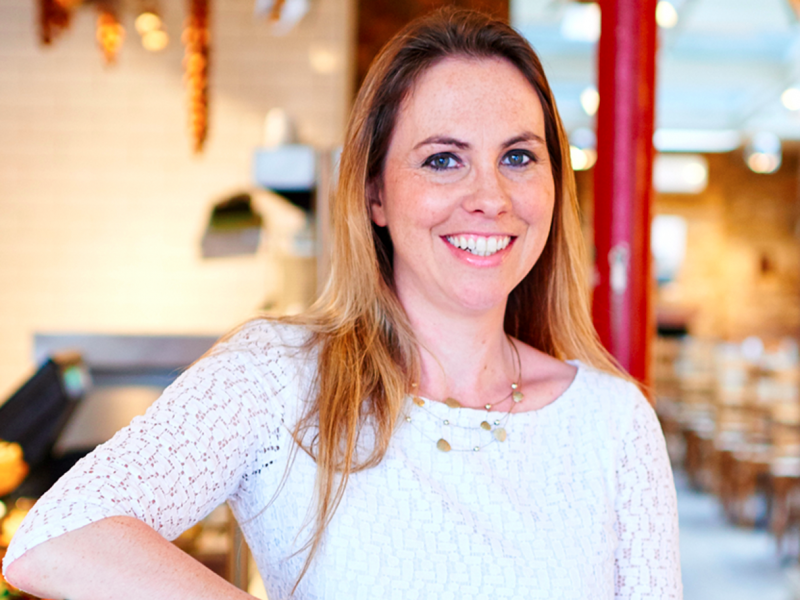 Solving the UK's surplus food problem sounds like a tough gig, but it's probably easier than Tessa Cook's last job. She was formerly managing director at payday loans firm Wonga, joining just as the firm's reputation began to unspool and trying to run a business that was under investigation for poor past conduct.
Cook quit the job at Wonga and is now cofounder at Olio, which pairs spare food to people who need it. The business has raised £1.7 million to date, and signed a deal with Morrisons to pick up surplus food.
Total amount raised: $2.2 million (£1.6 million) Headcount: 9 Previous rank: N/A Twitter: @tessalfcook
---
90. Anne Boden wants to make banking fully digital and hassle-free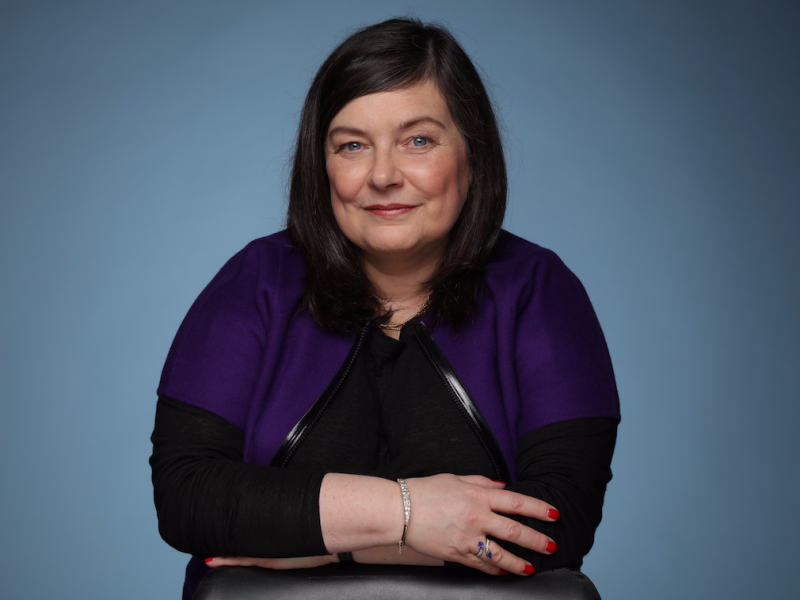 Anne Boden is the CEO and cofounder of Starling Bank. Starling, which received its banking licence earlier this April, seeks to help its customers by making banking digital and easily accessible.
Boden was previously chief operating officer at Allied Irish Bank, but quit her job in 2014 to launch Starling, one of the first app-only services of its kind.
Starling's, $70 million (£48 million) funding round was led by QuantRes cofounder Harald McPike, and came in three separate tranches, the last of which, in April this year, was worth £30 million.
Total amount raised: £51.5 million Headcount: 51-100 Previous rank: N/A Twitter: @AnneBoden
---
89. Ben Goldsmith, a young, tech-focused public relations professional who recently launched his own firm
After working in-house at London venture capital firm Balderton Capital for nearly two and a half years, 27-year-old PR whizz Ben Goldsmith decided to go it alone in August 2017, launching the eponymously named Goldsmith Communications.
He's also an advisor to Diversity VC, an initiative aimed at improving diversity in the European VC scene, and was named as one of PR Week's "30 Under 30" in 2017.
Previous rank: N/A Twitter: @bengoldsmith90
---
88. Steve O'Hear is a journalist who keeps a close eye on Europe tech scene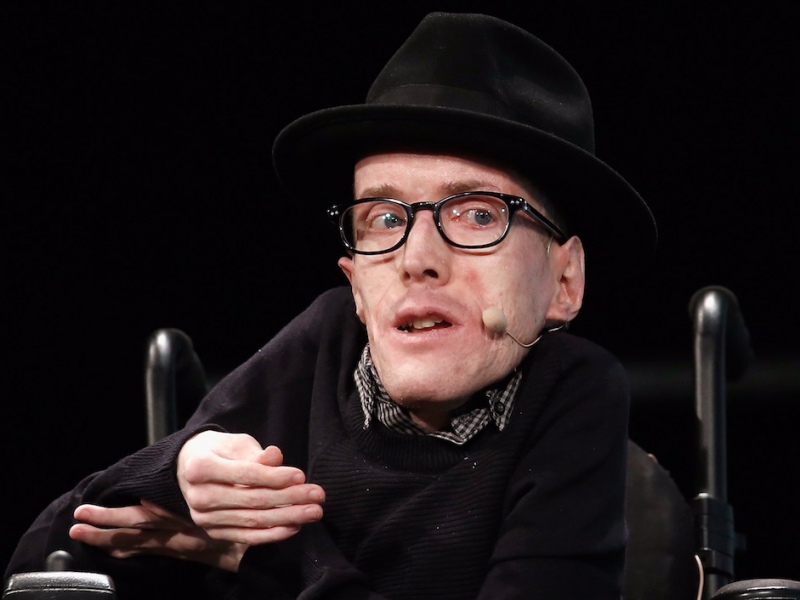 TechCrunch writer Steve O'Hear closely follows London's tech scene and regularly breaks news on startups and tech investment in both the UK and continental Europe.
Stories broken by O'Hear in the past year include Jinn pulling out of all markets other than London, Ophelia Brown leaving LocalGlobe, Fred Destin leaving Accel Partners, and Disney acquiring MakieLab.
Previous rank: 73 (-15) Twitter: @sohear
---
87. LendInvest CEO Christian Faes, who is shaking up the mortgage market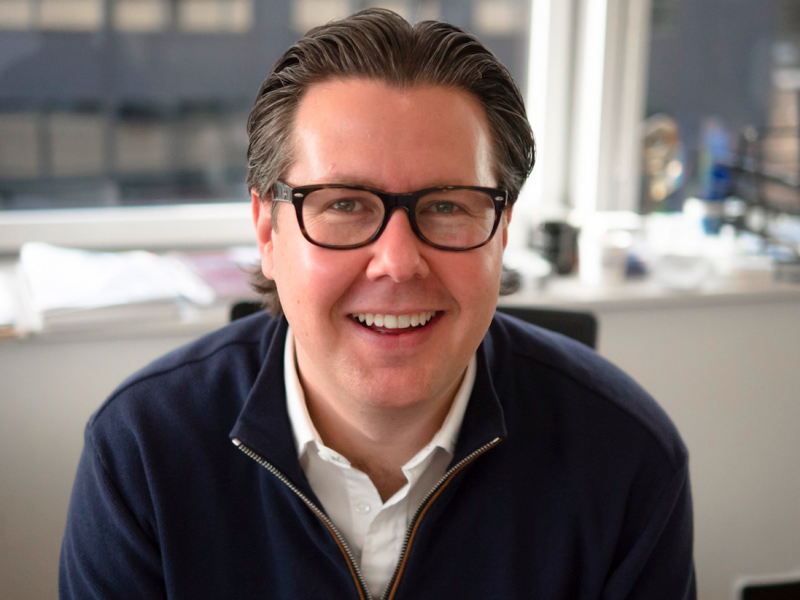 LendInvest is one of the biggest fintech startups in London, offering a marketplace for mortgage financing. In April 2016, the company struck a deal with Australian investment bank Macquarie, giving it access to £40 million to lend out through its platform.
The startup has more than £260 million in institutional financing to loan out, and was profitable last year. Cofounder Faes has been vocal about Brexit, describing it as a competitive disadvantage for the UK.
Read Business Insider's interview with Christian Faes about building a fintech startup after Brexit.
Total amount raised: $124 million (£92.4 million) Headcount: 115 Previous rank: N/A Twitter: @ChristianFaes
---
86. Building Deliveroo kitchens around the world, Rohan Pradhan is head of Deliveroo Editions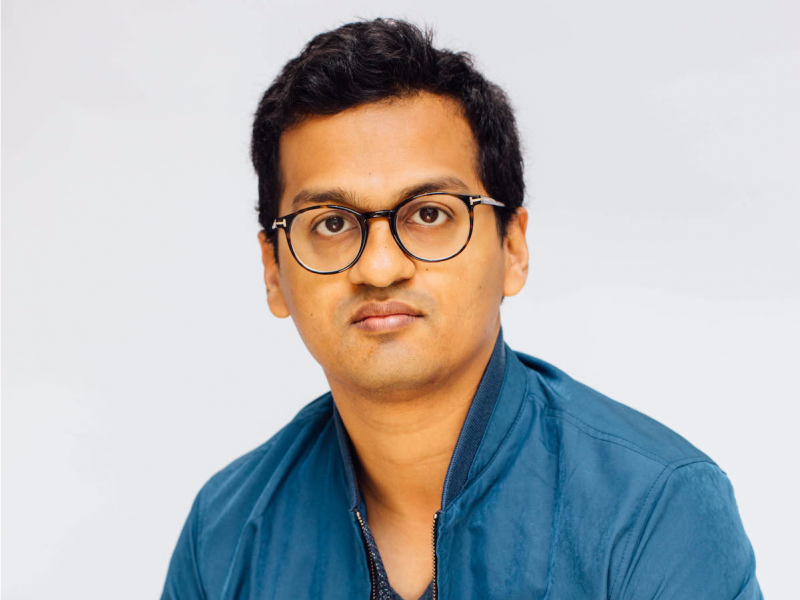 You may or may not be aware that Deliveroo is filling car parks and industrial sites around the world with large containers and converting them into kitchens. They're called Deliveroo Editions.
As the head of Deliveroo Editions, Pradhan is responsible for deciding where they go next and what form they take.
Deliveroo currently has Editions in London, Brighton, Reading, Leeds, Nottingham, Cambridge, Manchester, Melbourne, Hong Kong, Dubai, Singapore, and Paris. But the company plans to expand Editions to each of the 12 countries it operates in with the help of a $385 million (£290 million) funding round.
Total amount raised: $860 million (£640 million) Previous rank: N/A
---
85. Luke Bannister is a 16-year-old drone racer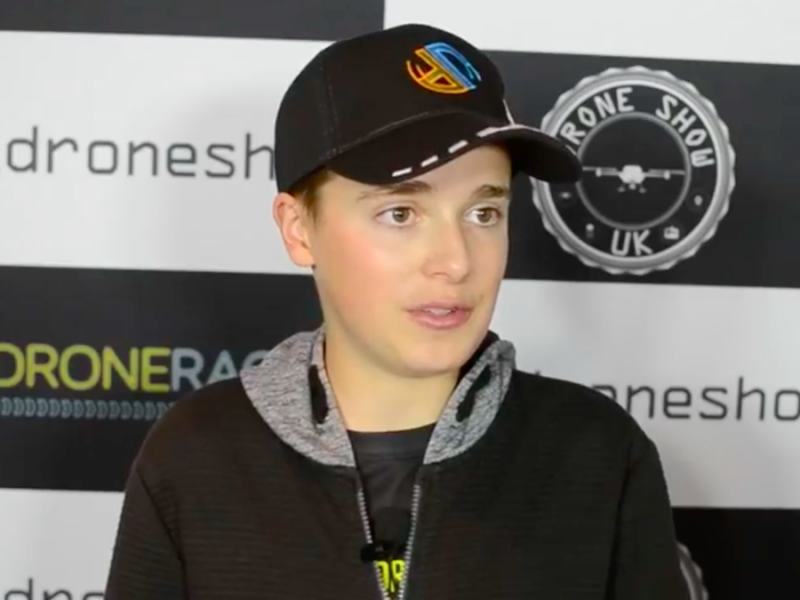 16-year-old Luke Bannister is a professional drone racer when he's not studying for his A-Levels. In March 2016 Bannister won the inaugural World Drone Prix in Dubai when he was only 15-years-old, claiming the $250,000 (£188,000) prize. Since then he has won the the DR1 Invitational in Los Angeles and has landed multiple sponsorship deals.
Previous rank: N/A Twitter: @banniuk
---
84. Lastminute.com founder-turned-investor Brent Hoberman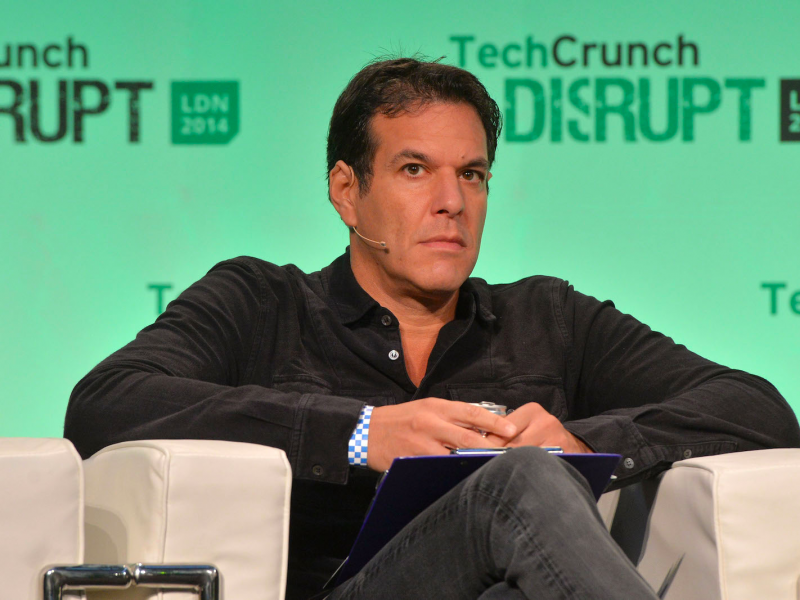 Once upon a time, Brent Hoberman was the founder and CEO of travel company Lastminute.com, cofounding furniture firm Made.com along the way.
These days, the serial entrepreneur is executive chairman of Founders Factory, a startup incubator and accelerator. In June 2017, he launched Firstminute Capital – a new $85 million (£64 million) European investment fund, based in London, that focuses on seed-stage startup funding.
"We believe that emerging European technology startups will continue to excite, and build on the momentum that has seen 47 unicorn companies built in Europe in the last 10 years," Hoberman said of the new fund.
Previous rank: 59 (-25) Twitter: @brenthoberman
---
83. Jon Reynolds and Ben Medlock, cofounders of Microsoft-acquired SwiftKey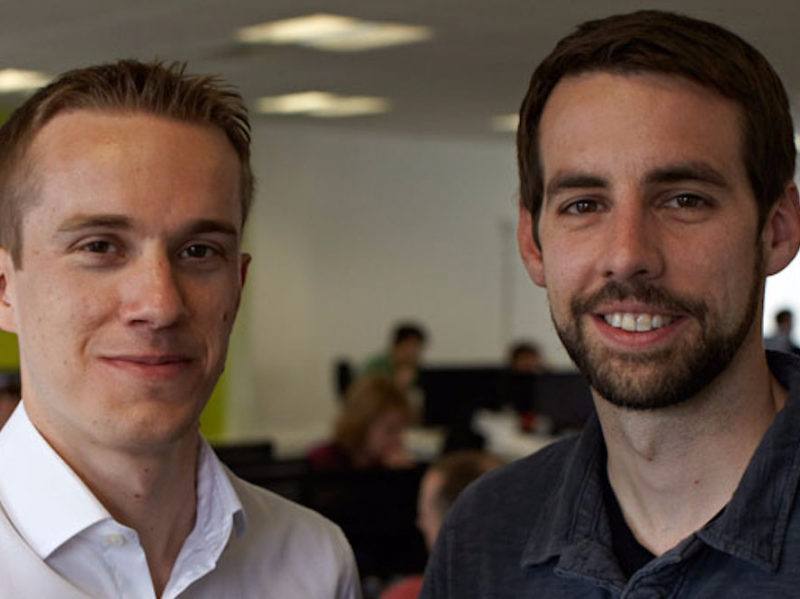 Back in 2008, Jon Reynolds and Ben Medlock cofounded SwiftKey, a British startup that lets you type on a touchscreen by swiping rather than tapping. In February 2016, it was acquired for a cool $250 million (£188 million) by Microsoft.
In June 2016, they were awarded MBEs in the Queen's Birthday Honours list for services to technology, and the pair remain at SwiftKey today.
Total amount raised: $21.6 million (£16.1 million) Headcount: 110 Previous rank: 9 (-74) Twitter: @thejonreynolds and @ben_medlock
---
82. 3D-printed prosthetics executive and ex-journalist Samantha Payne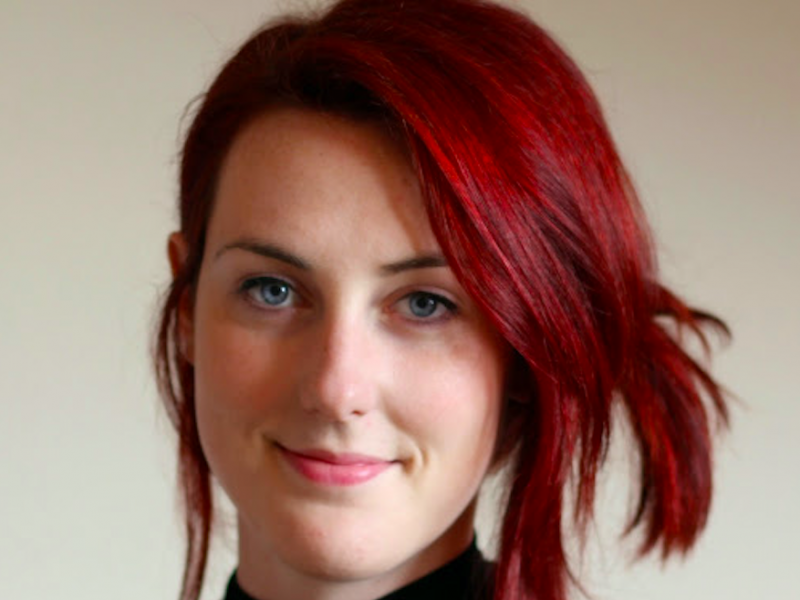 A journalist turned entrepreneur, Samantha Payne joined forces with her cofounder Joel Gibbard after interviewing him in 2013. Together they have built Open Bionics, a Bristol-based startup that is building prosthetics for amputees, using 3D printing to drastically bring down costs.
The company has partnerships with the likes of Disney to produce themed prosthetics for kids (think Iron Man's hand, or a limb inspired by Elsa from "Frozen"), and in late 2016 it announced it was partnering with the NHS for a feasibility study.
Total amount raised: Undisclosed Headcount: 14 Previous rank: N/A Twitter: @SighSam
---
81. Chris Sheldrick, a tech entrepreneur dragging map addresses into the twenty-first century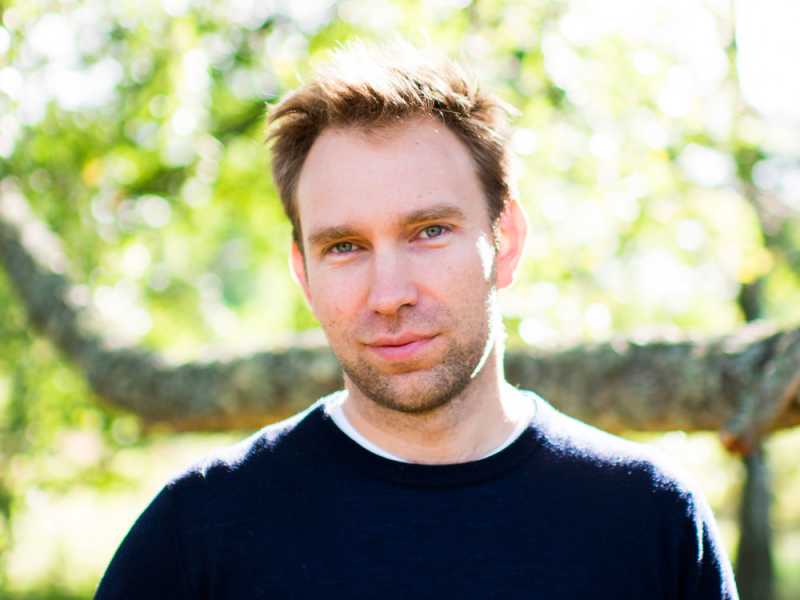 Chris Sheldrick is mapping the entire world.
He's CEO of What3words, a British company that has created a new kind of postcode for every single spot on the planet – dividing Earth into three-meter squares with easy-to-remember names. "Juror.shovels.rail" is the centre of Waterloo Bridge, for example, while "initially.smoker.coil" is in the heart of Texas.
It's of particular use in developing countries with less advanced address systems, and is already utilised by postal services in Mongolia, Nigeria, Tonga, and the Ivory Coast, among other countries. In September 2017, What3words announced its biggest partnership yet: Mercedes-Benz is going to start building the tech into its cars' navigation systems.
Total amount raised: £13.8 million (£10.2 million) Headcount: 35 Previous rank: N/A Twitter: @chrissheldrick2
---
80. Sonali De Rycker keeps funding the European tech scene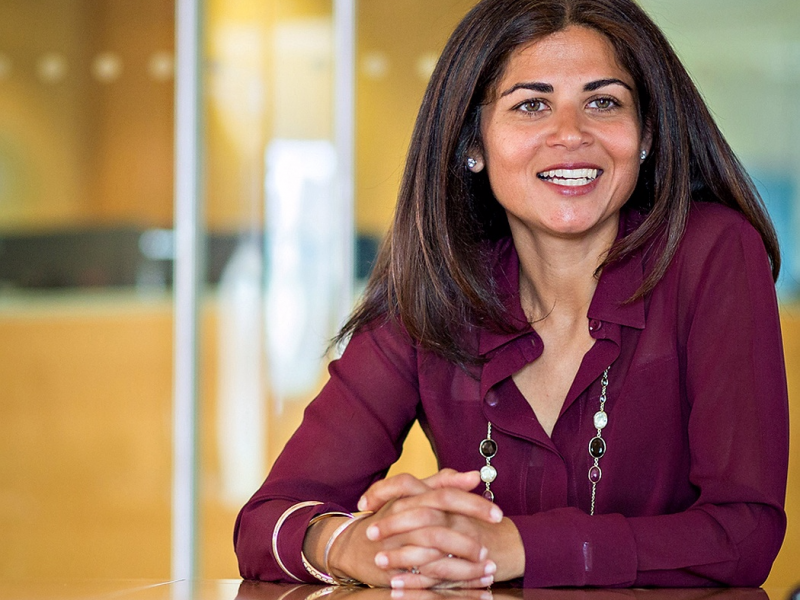 Sonali De Rycker is a venture capitalist at Accel Partners.
With about 15 years of experience working in the space, she has backed some of Europe's most successful startups, like Spotify and Seatwave.
Recently, she also backed KRY in a €20 million (£17.6 million) round in June, and joined the board of Shift in May 2016.
Headcount: 30 Previous rank: 69 (-11) Twitter: @sonalidr
---
79. Robert Small, British smartphone gaming entrepreneur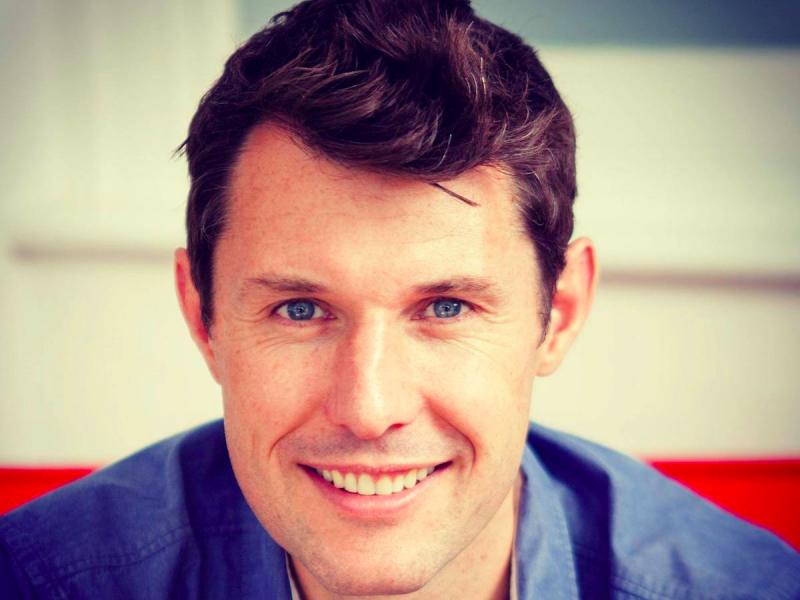 Miniclip is a British success story that often flies under the radar.
Founded in 2001 by Robert Small (making it practically ancient by startup standards), the company originally made browser games before successfully making the jump to mobile gaming with the rise of iOS and Android.
Small currently serves as CEO at the company, which was acquired by Tencent in 2015. At the start of 2017 it passed 1 billion app downloads across all platforms, and in December 2016, even had more downloads than higher-profile games firm Supercell.
Total amount raised: Undisclosed Headcount: 250 Previous rank: 57 (-22) Twitter: @robertminiclip
---
78. Marta Krupinska, the entrepreneur pioneering in international payments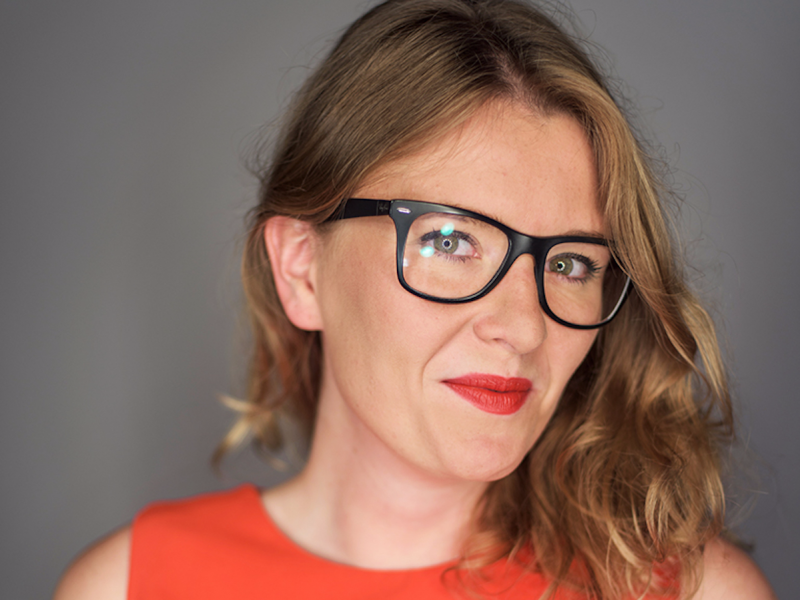 Polish Krupinska cofounded international payments firm Azimo after being frustrated by the hassle of sending money home. She's been in the UK for five years but has been particularly vocal in the last 12 months about Brexit, and Azimo has set up a Dublin office as a kind of mitigating factor against possible regulatory changes. Krupinska has voiced what the UK's tech industry fears: that foreign talent will leave the country in droves once it leaves the EU.
Read Business Insider's interview with Marta Krupinska on Brexit Britain.
Total amount raised: $46.6 million (£34.7 million) Headcount: 115 Previous rank: N/A Twitter: @mmeentrepreneur
---
77. Vertical Networks founder Elisabeth Murdoch, the millennial-first Murdoch
The Murdoch family has fully embraced Snapchat in the last year. In 2016, the Murdoch-owned Sun newspaper joined the ephemeral messaging app and Elisabeth Murdoch launched her own Snapchat-first content channel, Brother, in July. Described to Business Insider as like a "less edgy Vice," Brother is mostly targeted at millennial men.
Total amount raised: $94 million (£70 million) Previous rank: N/A Twitter: @hellovertical
---
76. Martha Lane Fox is on a mission to make the internet truly accessible for all
Martha Lane Fox is the founder of Doteveryone, a London-based think-tank that aims to educate everyone about the internet.
One of its missions is to educate women and minorities in tech, particularly in Britain. The institution also wants to discuss, explore, and ultimately help to solve the moral and ethical issues that the internet poses, such as digital rights for children and the correct use of drones.
She also joined the Twitter board in April 2016, and had twin children two months later.
Previous rank: 100 (+24) Twitter: @Marthalanefox
---
75. Inventing new computer chips, GraphCore CEO Nigel Toon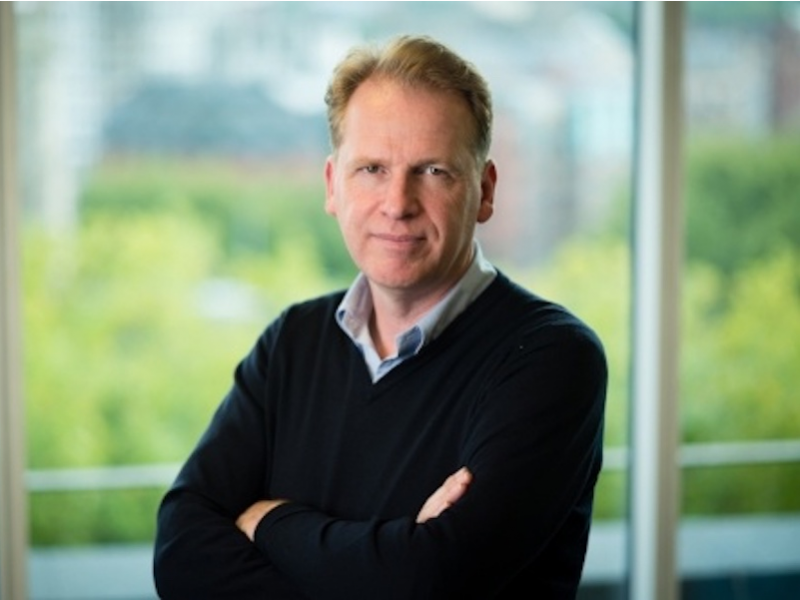 Nigel Toon is the cofounder and CEO of Bristol machine learning startup GraphCore.
His company raised $30 million (£23 million) in July as it prepares to ship its first artificial intelligence (AI)-focused computer chips later this year. Investors include Google DeepMind's CEO and Uber's chief scientist.
Total amount raised: $44.1 million (£33.2 million) Headcount: Around 70 Previous rank: N/A
---
74. Jessi Baker, the woman tracking food provenance with the blockchain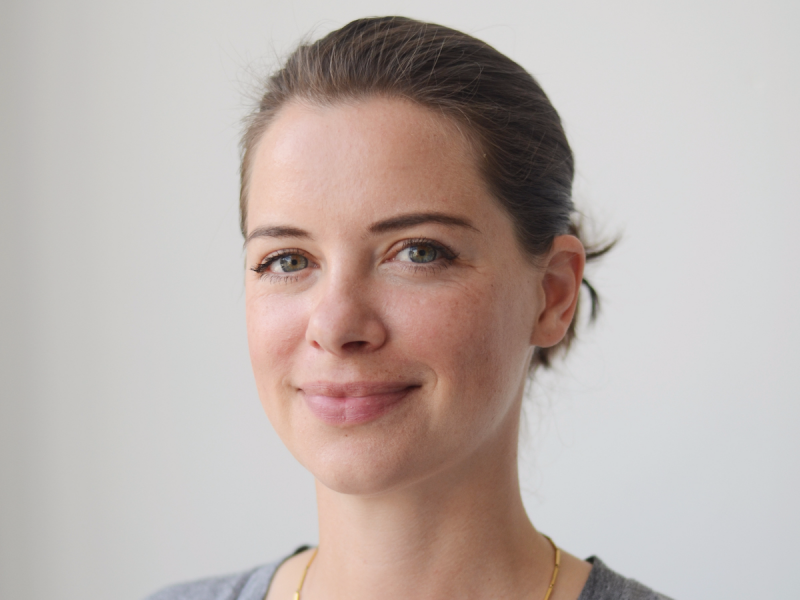 Blockchain technology is all the rage right now, but entrepreneur Jessi Baker has been interested in what it can do to track the origins of your food for several years. She is the CEO and founder of Provenance, which tries to help businesses become more transparent about where the food they sell comes from.
This year, Provenance raised $800,000 (£600,000) in a seed round and signed a deal with the Soil Association so consumers can see where their organic bacon comes from.
Total amount raised: $865,000 (£644,000) Headcount: 8 Previous rank: N/A Twitter: @jessibaker
---
73. Darren Westlake and Luke Lang, who want to make investing easy for everyone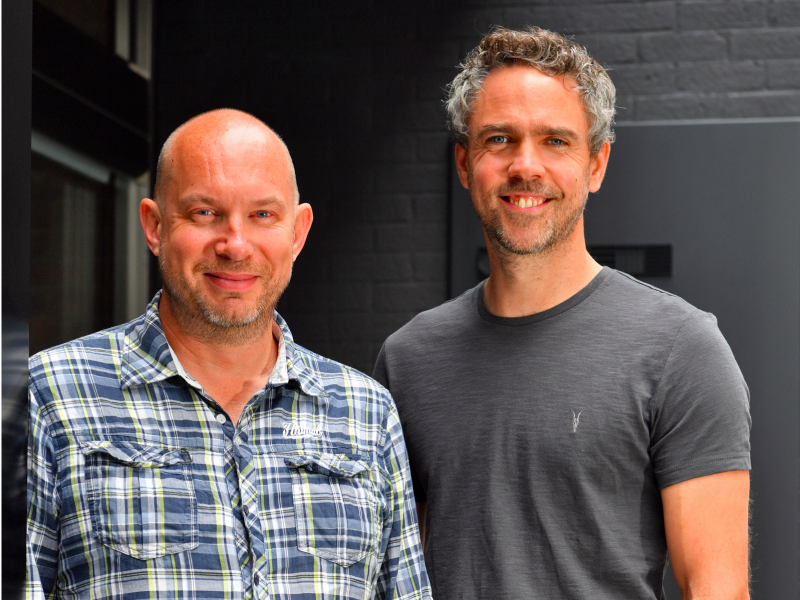 Darren Westlake and Luke Lang are the cofounders of Crowdcube, a crowdfunding service. It defines itself as an investment crowdfunding platform, and its service enables individuals to either invest or loan in small firms in return for equity on an annual base.
The company has raised over £21 million in funding and has hosted some high-profile funding rounds. Monzo, for instance, announced that it had raised almost £2.5 million on Crowdcube.
The firm also expanded to the US market in September this year, in partnership with SeedInvest; this means that Crowdcube's 400,000+ members will now be able to invest in American companies.
Total amount raised: £20.7 million Headcount: 68 Previous rank: 45 (-28) Twitter: @lukelang
---
72. Once a keyboard player for Kanye West, Andy Chatterley is now CEO of a company taking on online piracy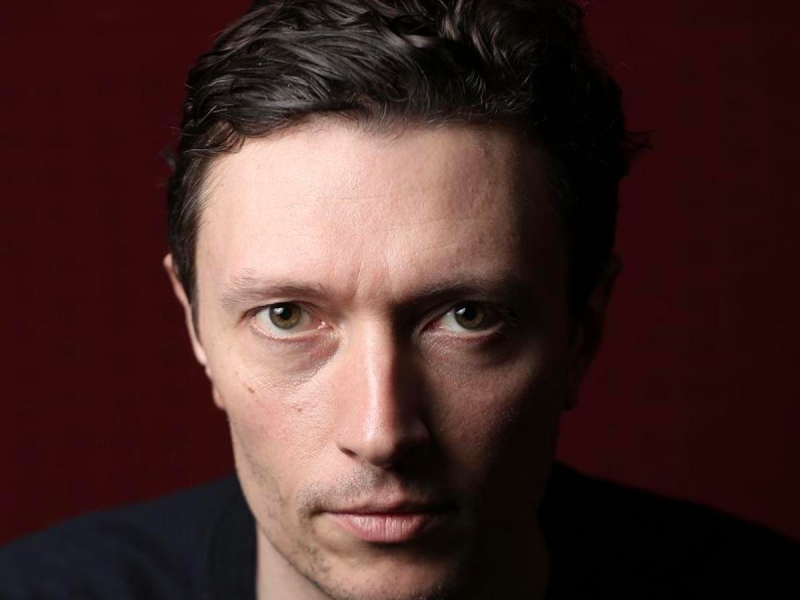 Andy Chatterley started his career in the music industry working as a producer and songwriter. He even played keyboards on "Stronger" by Kanye West. In 2009, Chatterley started a tech company, MUSO, which aims to help rightsholders tackle online piracy by helping them understand how it works and giving them choices on how to combat it.
MUSO announced in June that it had raised a $3.2 million (£2.4 million) Series A funding round.
Total amount raised: $3.2 million (£2.4 million) Headcount: 32 Previous rank: N/A Twitter: @andy_chatterley
---
71. Putting Alphabet dollars into European startups, GV's Avid Larizadeh Duggan and Tom Hulme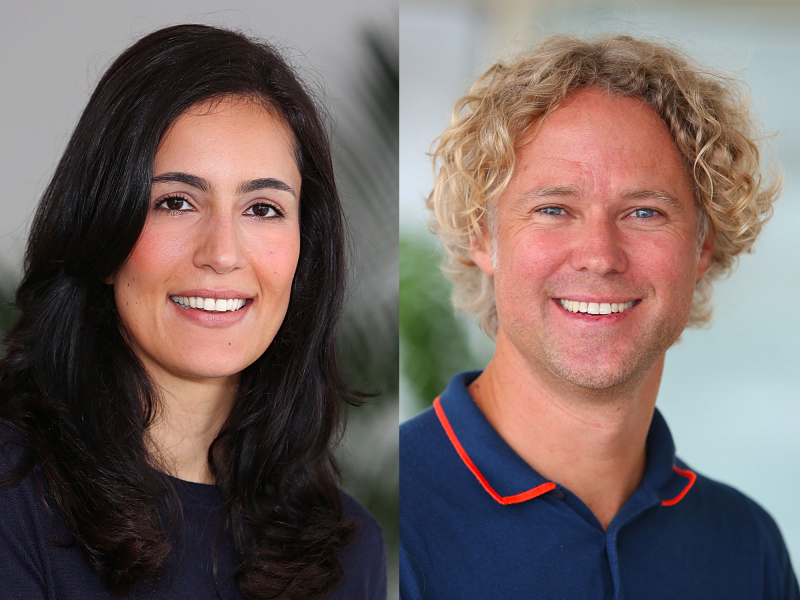 Avid Larizadeh Duggan and Tom Hulme are the two remaining GV (formerly known as Google Ventures) partners in Europe.
The duo have made an impressive number of investments over the last year given their limited bandwidth, with money going to fintech startup CurrencyCloud in March and personalised book startup Wonderbly in July.
---
70. Brian McBride, who has overseen ASOS' growth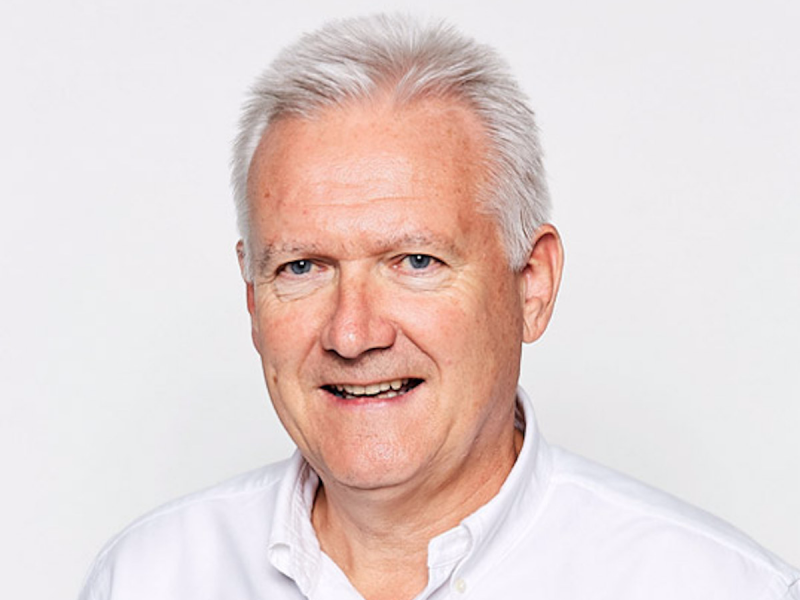 Brian McBride is the chairman of ASOS, one of Britain's biggest online fashion shopping sites.
McBride previously worked at IBM, Dell, and T-Mobile UK before being appointed ASOS' Chairman in 2012.
ASOS has been growing consistently over the past few years, and it's just about to achieve a milestone: Its market value is about to surpass Marks & Spencer's, in what has been described as a "seminal moment" in UK fashion.
Previous rank: N/A Twitter: @brianmcb
---
69. Matt Hancock, the government's new digital minister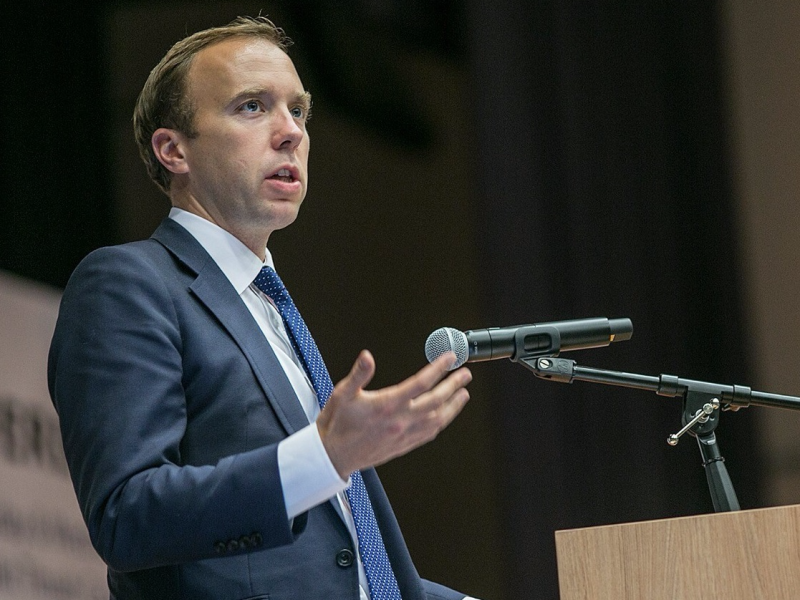 Matt Hancock took up his post at the Department for Digital, Culture, Media and Sport at a time when the government has never looked more unfriendly towards Silicon Valley tech giants.
In a recent speech to tech lobbyists, Hancock said tech giants like Facebook and Google need to take more responsibility for their actions – though whether this means more powers to regulators isn't clear yet. With Brexit looming, Hancock has a tricky job: Keeping the tech giants in line while also making sure their business stays in the UK.
Previous rank: N/A Twitter: @matthancock
---
68. Kadhim Shubber, journalism's unicorn killer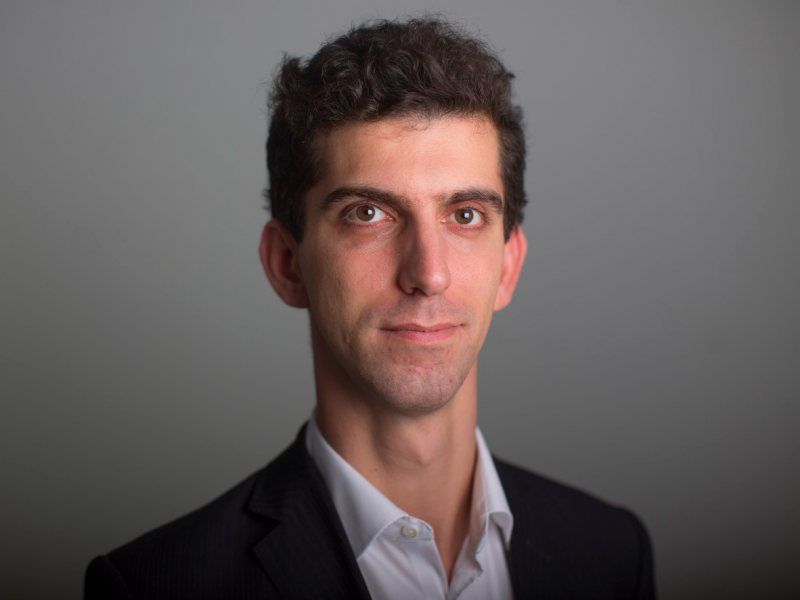 As the media obsesses over rock'n'roll entrepreneurs and valuations, Shubber has ignored the hype and taken apart several celebrated startups with surgical precision. He questioned adtech company Ve Interactive's strange allergy to venture capital funding and his scepticism was vindicated when its CEO stepped down and the company went into administration. Shubber also discovered the CEO of another supposed unicorn, Blippar's Ambarish Mitra, had misled the public and press about his CV and past.
Previous rank: N/A Twitter: @kadhimshubber
---
67. Just Eat CEO turned hungry VC, David Buttress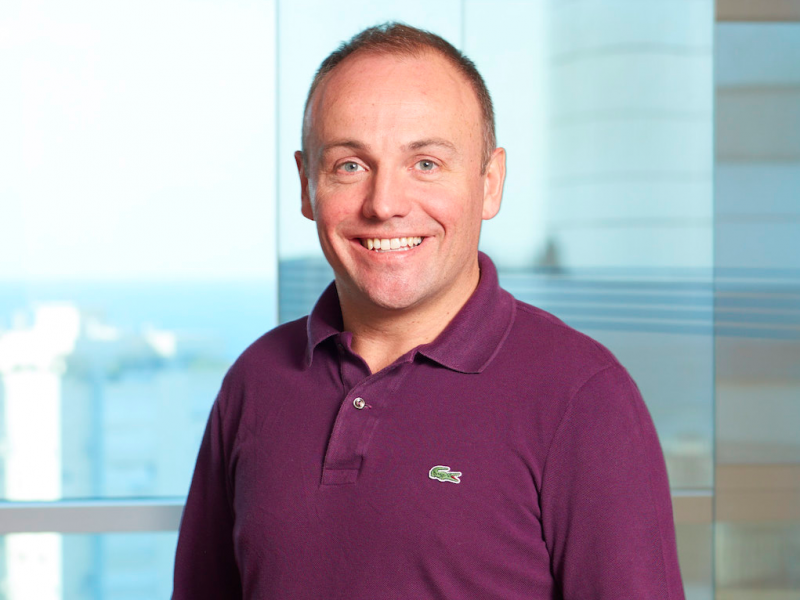 From takeaways to tech investing, Just Eat cofounder David Buttress did what many successful entrepreneurs do when they stop being a CEO and joined a venture capital firm.
Buttress joined London-headquartered VC firm 83North as general partner in May. In his new role, Buttress will aim to identify technology startups in Europe and Israel that have the potential to grow to the same size as Just Eat, which debuted on the London Stock Exchange in 2014 and now has a market cap of $4.2 billion (£3.1 billion).
Total amount raised: $818 million (£608 million) Previous rank: 71 (+4) Twitter: @davidjusteat
---
66. Former 'Made In Chelsea' star turned tech entrepreneur, Amber Atherton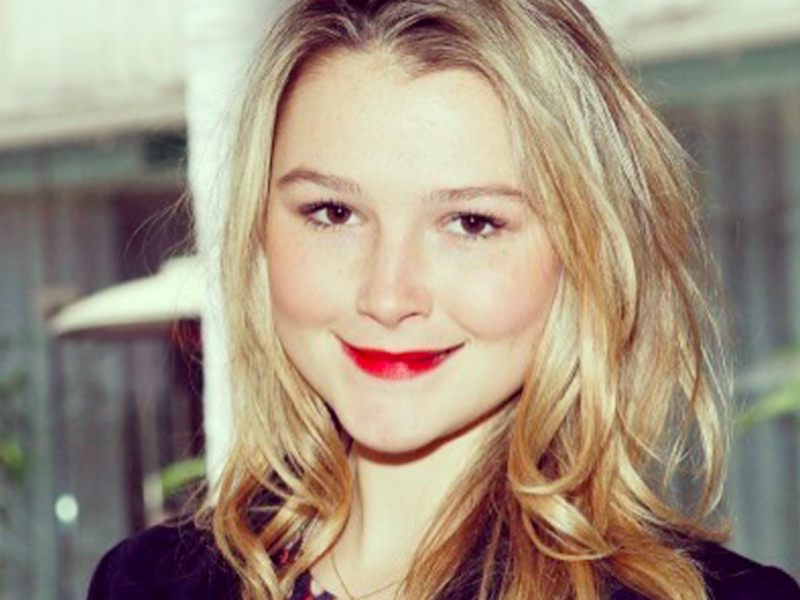 Amber Atherton became famous in 2011 as one of the original members of British reality television show "Made In Chelsea." But Atherton left the series in 2012 and focused on her jewellery line.
Now, Atherton is the CEO and founder of Zyper, a startup that hopes to turn people into "an army of micro affiliates." She recently raised a £750,000 seed round, and in April she released an app called Rubric, which automatically suggests captions for your Instagram photos.
Total amount raised: £750,000 Headcount: 5 Previous rank: N/A Twitter: @amberatherton
---
65. Merrill Lynch dropout and Onfido CEO, Husayn Kassai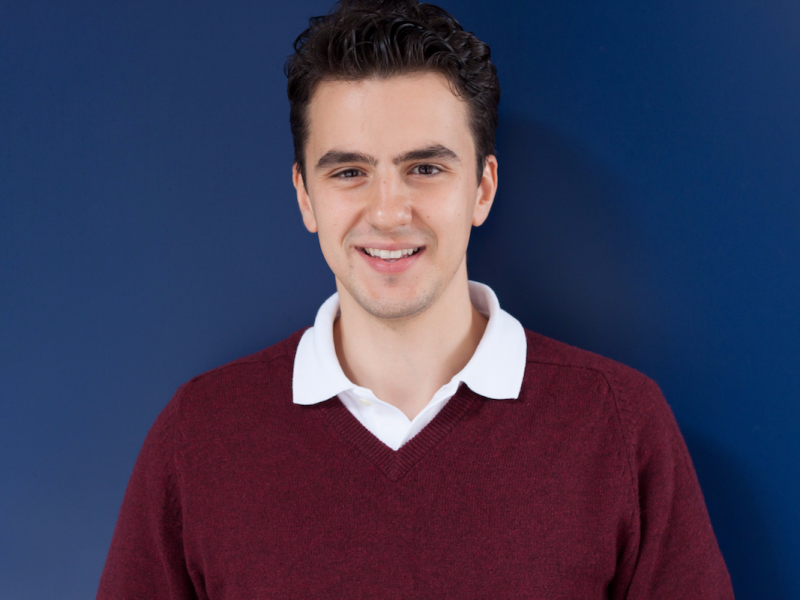 Entrepreneur Husayn Kassai raised an additional $25 million (£18 million) for his background checking startup Onfido last April.
Founded in 2012, Onfido helps businesses like The Daily Mail and sharing economy startups like BlaBlaCar to verify that potential employees and customers are who they say they are.
Prior to setting up Onfido with two fellow Oxford University graduates, Kassai dipped his toes in the world of investment banking at Merrill Lynch but quickly decided it wasn't for him.
Total amount raised: $30.3 million (£22.3 million) Headcount: Around 150 Previous rank: TK Twitter: @husaynkassai
---
64. All-things-blockchain guru, Simon Taylor of 11:FS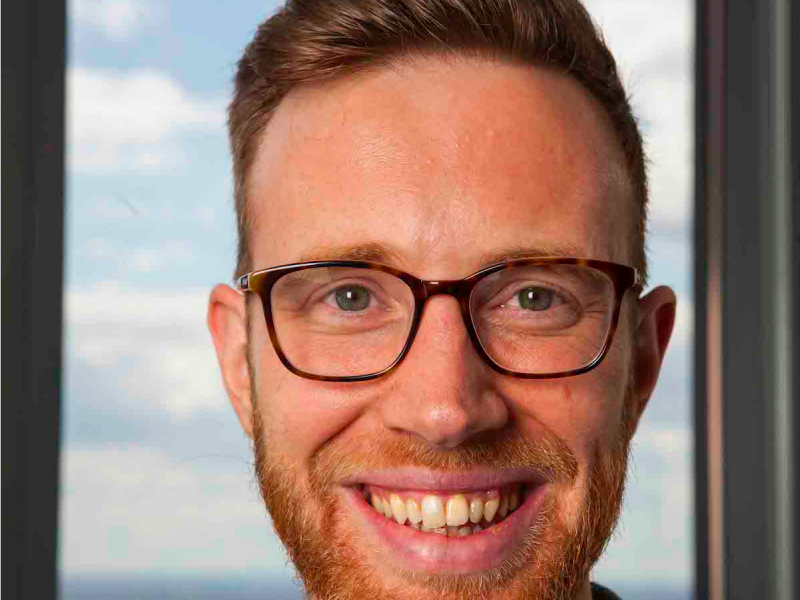 11:FS, sometimes described as the "fintech avengers," is a startup consultancy and research firm at the heart of London's buzzy fintech scene – and Simon Taylor is the company's guru on all-things blockchain and bitcoin.
He joined in 2016, having previously worked at Barclays bank as their blockchain tsar and helping establish Barclays' Techstars Accelerator. He also hosts 11:FS' "Blockchain Insider" podcast.
Total amount raised: Undisclosed Headcount: 53 Previous rank: N/A Twitter: @sytaylor
---
63. Investment duo Rob Kniaz and Hussein Kanji were early investors in some big-name companies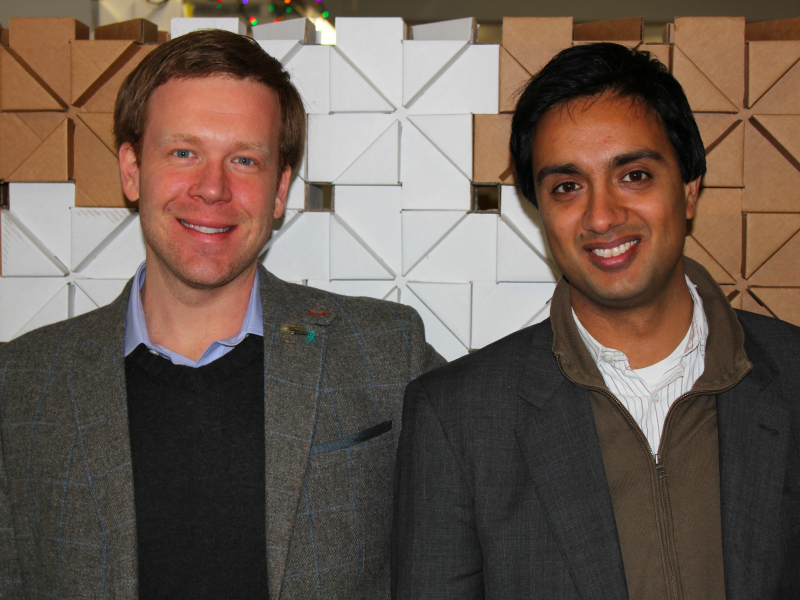 Rob Kniaz and Hussein Kanji are the two partners at London-based venture capital firm Hoxton Ventures. The fund invests in early stage companies, and so far it has backed startups such as Deliveroo, Babylon Health, Darktrace, and Yieldify.
Kniaz is a former Google employee who also worked at Intel and Fidelity, while Kanji is a former VC at Accel Partners who previously worked at Microsoft and Sun Microsystems.
Total amount raised: £34.8 million Previous rank: TK Twitter: @RobK and @hkanji
---
62. Dating app entrepreneur Andrey Andreev is stepping out of the shadows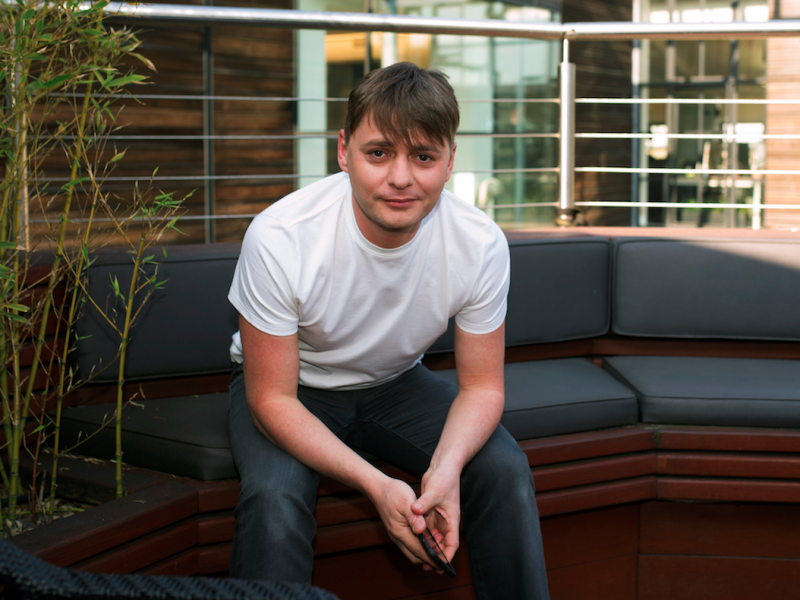 Andrey Andreev is the Russian-born founder of dating app empire Badoo, which includes the main Badoo app as well as partnerships with companies such as Huggle, Chappie, and Bumble.
Andreev is a secretive figure who rarely gives interviews, but he spoke to Business Insider in April about his business strategy. He said he wasn't considering an IPO, instead saying that "I think I'll stick to it for a little while."
The company also announced in April that its primary app Badoo had been redesigned to bring its look up-to-date.
Read Business Insider's interview with Andrey Andreev here.
Total amount raised: $30.5 million (£22.6 million) Previous rank: N/A Twitter: @badoo
---
61. Kieran O'Neill is using artificial intelligence to help people buy clothes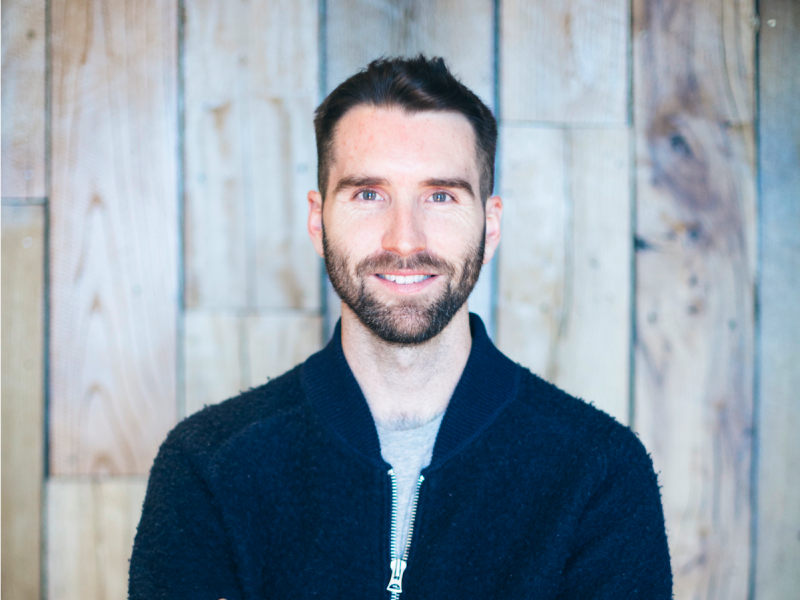 Kieran O'Neill is the CEO and cofounder of Thread, a London-headquartered startup using a mix of artificial intelligence and human stylists to help people buy clothes.
O'Neill started the company in 2012, but it's not his first online venture. He started an online video streaming website HolyLemon.com in 2003 and later sold it to a US company.
Thread announced in June 2016 that it had raised £4 million in funding to help expand the company.
Read Business Insider's interview with Kieran O'Neill about building Thread here.
Total amount raised: $16.3 million (£12.1 million) Headcount: 95 Previous rank: 39 (-22) Twitter: @kierano
---
60. Video game visionary Deborah Bestwick helped bring 'Worms' to life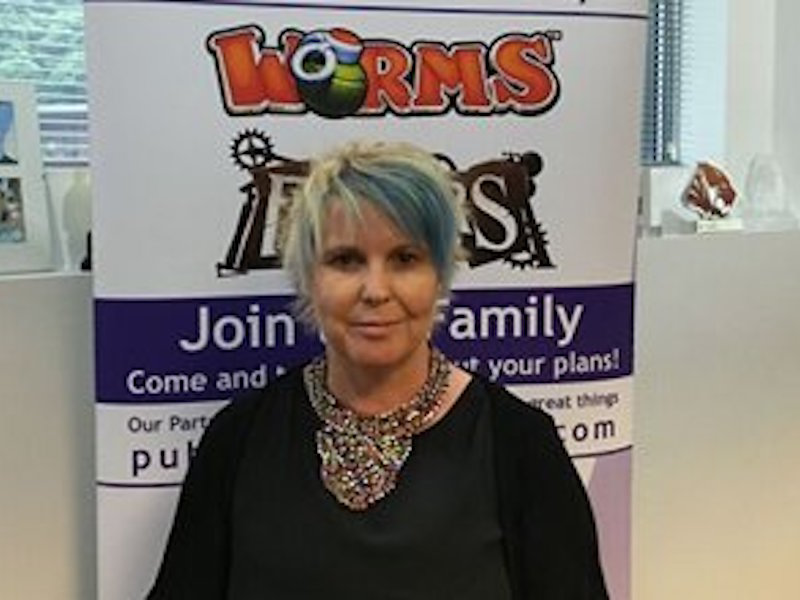 Deborah Bestwick is the CEO and cofounder of British video game company Team17, which is best-known for developing the "Worms" series, as well as "Yooka-Laylee."
Bestwick got her start in the video games industry when she took a job working in a games store at the age of 16. Team17 started publishing games in 1990 and continues to release titles to this day.
In June 2016 Bestwick was made an MBE in the Queen's Birthday Honours list. And in September 2016 it was announced that Team17 had raised £16.5 million in funding.
Total amount raised: $21.8 million (£16.2 million) Previous rank: N/A Twitter: @djbteamsters
---
59. Kiki Loizu is trying to help make small businesses defeat bureaucracy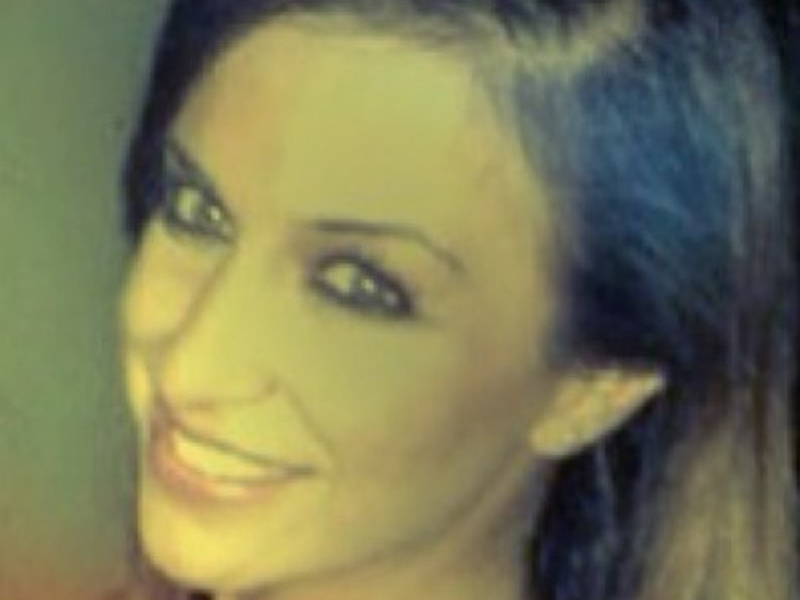 Kiki Loizu is the head of communications at Tide, which she joined in August this year. Loizu was previously the small business editor of The Sunday Times.
Tide is a banking service that's designed specifically for small businesses. The company raised about £10.5 million in its Series A funding round.
Investors in the company include SongKick's Ian Hogarth, Unbound Philanthropy's cofounder Bill Reeves, and venture capital firm Passion Capital.
Tide's strength relies in the automation of certain processes. One of the features it touts is the possibility of uploading an invoice from a supplier and having it read (and the payment completed) without the need for typing anything.
Total amount raised: £11.7 million Headcount: 45 Previous rank: N/A Twitter: @KikiLoizou
---
58. Raspberry Pi Foundation CEO Eben Upton, selling the world's cheapest hackable computer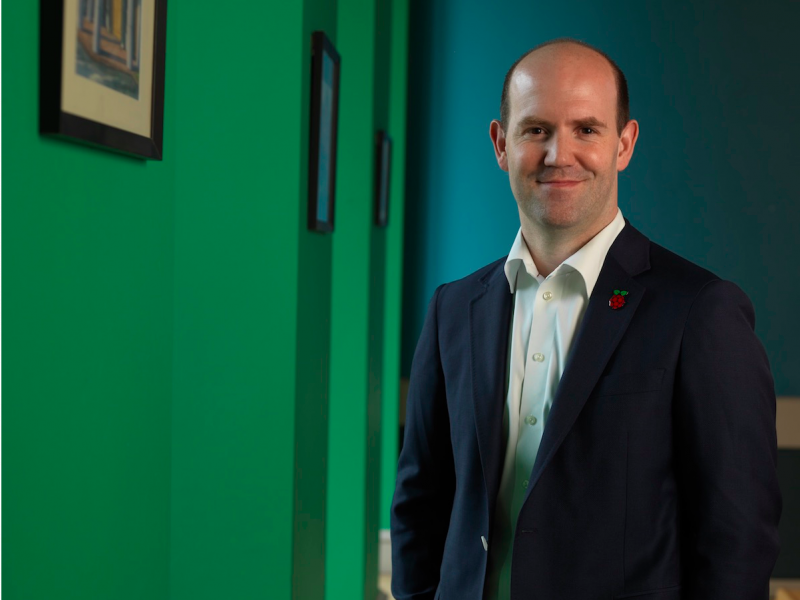 The Raspberry Pi is the favourite toy for computer tinkerers everywhere, with 40 million devices sold to date. It's been a good year for the Raspberry Pi Foundation's CEO, Eben Upton, who was handed a CBE in 2016's Birthday Honours list, and won the UK's top engineering prize, the Royal Academy of Engineering MacRobert Award in June.
Read Business Insider's interview with Eben Upton about the impact of Brexit.
Total amount raised: Undisclosed Headcount: 97 Previous rank: 17 (-41) Twitter: @EbenUpton
---
57. Nikolay Storonsky, fintech founder and reformed corporate banker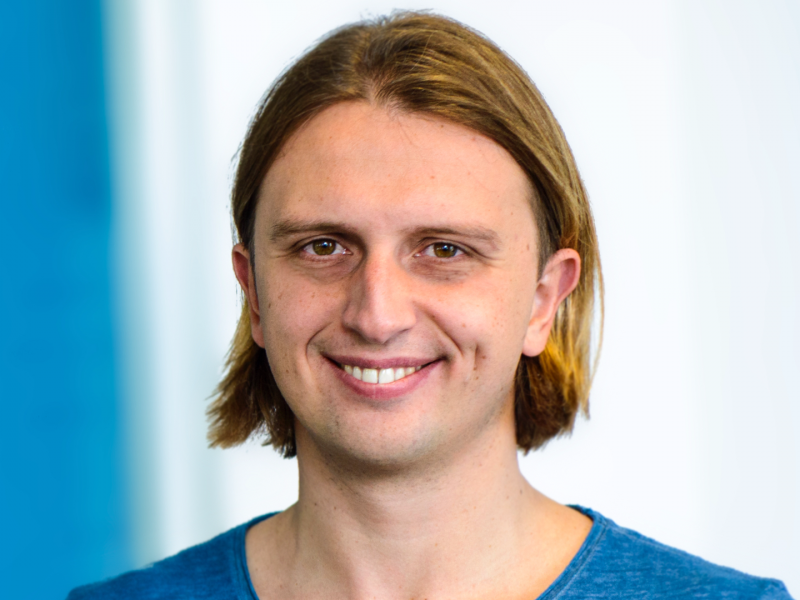 Russian-born Nikolay Storonsky is CEO of Revolut, one of a crop of hot fintech startups based in London. It offers a pre-paid international currency card without fees, and helps users track their spending in real time via a dedicated app.
Before embracing the startup life in 2014, Storonsky worked at Lehman Brothers and Credit Suisse, and in July 2017 his company raised $66 million (£49 million) from investors for a push into the cryptocurrency space.
Total amount raised: $86.3 million (£64.1 million) Headcount: 200 Previous rank: N/A Twitter: @nstoronsky
---
56. Martin Sorrell, the ad grandee with a sharp eye on the duopoly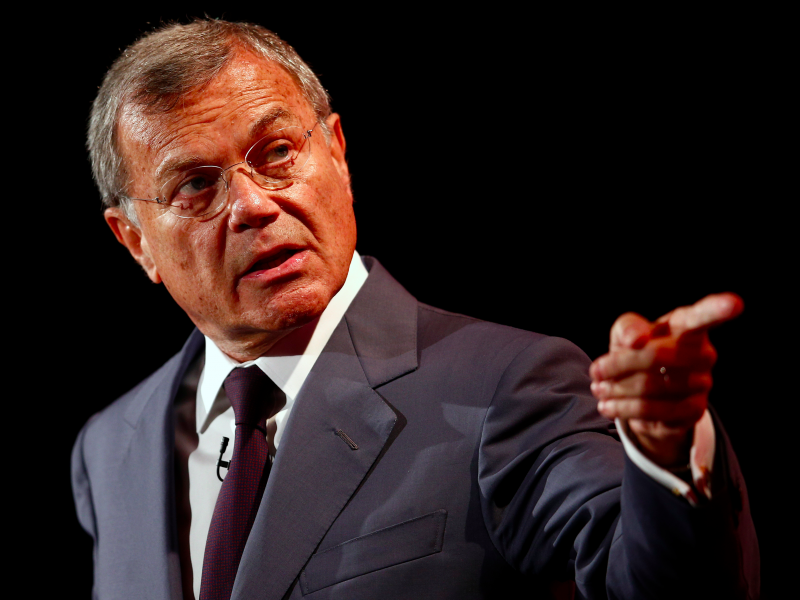 Sir Martin Sorrell, chief executive of the biggest advertising holding group in the world, isn't letting anything go in his 71st year. He became a new father last November, and he is a sharp, necessary voice on the rise of Google and Facebook. His WPP group spent around £5.3 billion on Google and Facebook in 2016, and he has used his leverage to criticise the "duopoly" and to call out "travails around brand safety," after advertisers found their content appearing next to YouTube videos about terrorism.
Sorrell is also in a good position to predict which tech company can challenge the duopoly, and has so far put forward Snapchat and Amazon as possible candidates – saying the latter "keeps me up worrying" at night.
Headcount: 200,000+ Previous rank: 12 (-44) Twitter: @martinsorrell
---
55. Timo Boldt wants to improve everyone's meals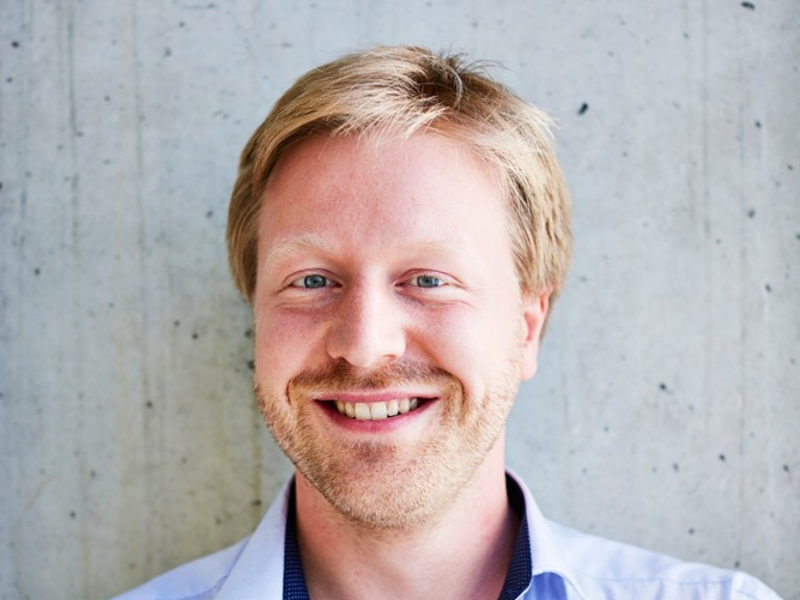 Timo Boldt is the CEO and cofounder of Gousto, a service that focuses on self-prepared meals. to take on competitors such as Amazon and HelloFresh.
It delivers the ingredients of specific recipes for users to cook themselves at home.
The company has raised almost £28 million in funding from investors such as BGF Ventures, NMC Ventures, and Unilever Ventures. It announced in November 2016 that it had raised a £10 million round.
Total amount raised: £27.4 million Headcount: 200+ Previous rank: N/A Twitter: @timogousto
---
54. Scott Button and Sarah Wood, the entrepreneurs turning News UK into a digital ad powerhouse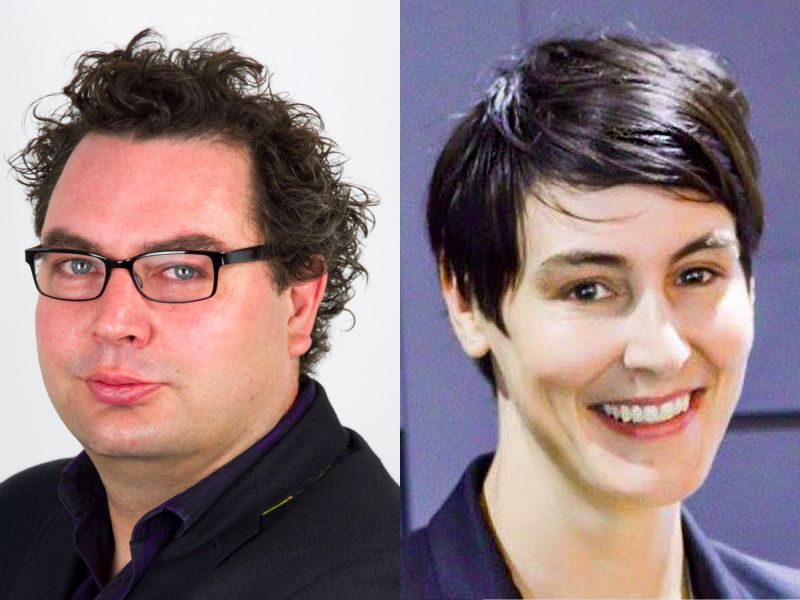 Scott Button and Sarah Wood are two of the founders behind video adtech startup and Tech City darling Unruly. The trio sold Unruly to media powerhouse News UK in 2015. Now, two years after the sale, the three founders have said they plan to step down from their day-to-day roles in 2018 and take advisory positions.
Scott and Button were rewarded for their efforts with OBEs in the Queen's Birthday Honours list in 2016. Wood, already a popular figure in the ad industry, will no doubt be much in demand once she's free. She's also found some time in the last few months to write a new book about leadership, out in October, called "Stepping Up."
Total amount raised: $32.4 million (£24.1 million) Headcount: 300 Previous rank: 10 (-44) Twitter: @sarahfwood
---
53. Ricky Knox is on a mission to make banking easier for everyone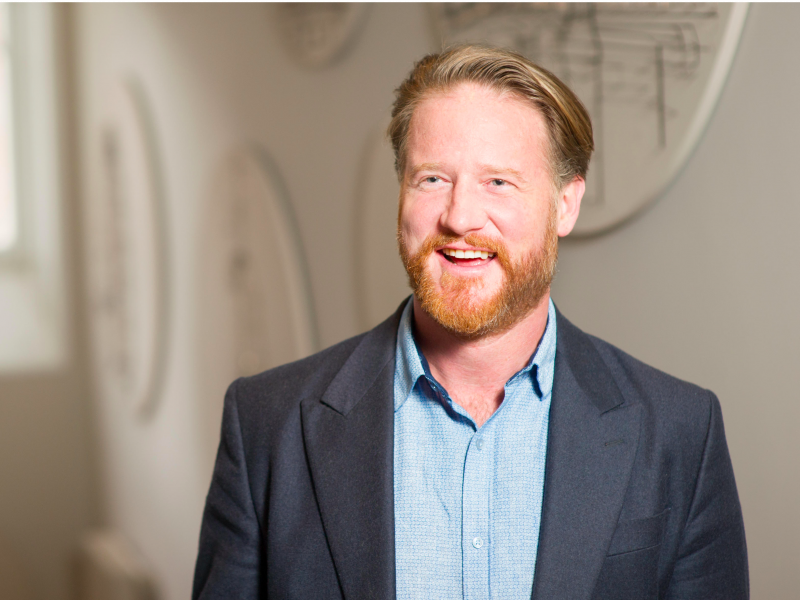 Ricky Knox is the CEO of London-based Tandem, an app-only bank that wants its customers to avoid most of the hassle associated with big banking corporations.
The company has most recently secured £77 million in its Series B funding round, and also acquired the entirety of Harrods Bank earlier this summer.
The service hasn't launched publicly yet, but aims to be a full-service retail bank with budgeting features such as alerts and advice on how to best manage and save money.
Total amount raised: £106.8 million Previous rank: N/A Twitter: @rickykno
---
52. The king of FOIs, The Economist's Hal Hodson
Technology journalist Hal Hodson became The Economist's new technology correspondent after landing a series of scoops for New Scientist.
One of Hodson's biggest scoops for New Scientist came about after he obtained a data-sharing agreement between the Royal Free London NHS Foundation Trust and Google DeepMind via a freedom of information request. The agreement showed that the Royal Free had given Google DeepMind access to millions of patient records without obtaining the appropriate permissions.
Previous rank: N/A Twitter: @halhod
---
51. Google DeepMind's David Silver, the lead programmer behind the unbeatable AlphaGo AI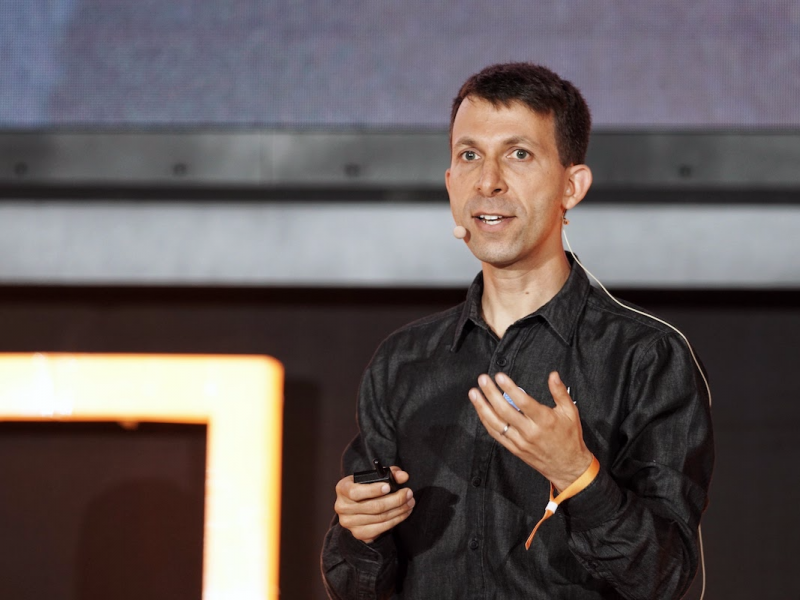 David Silver is a computer programmer working for Google DeepMind, an artificial intelligence company acquired by Google in 2014 for a reported £400 million.
At DeepMind, Silver is the lead programmer on the AlphaGo AI agent, which has made headlines over the last 18 months for beating the top Go players in the world. Go, an ancient Chinese board game, was impossible for computer systems to crack prior to AlphaGo, partly due to the sheer number of moves possible on any given turn.
Silver received one of the Royal Academy of Engineering's prestigious Silver Medals in June for his work on reinforcement learning and for leading a team to develop AlphaGo.
Previous rank: N/A
---
50. Karmarama group chief executive Ben Bilboul, who shocked the advertising world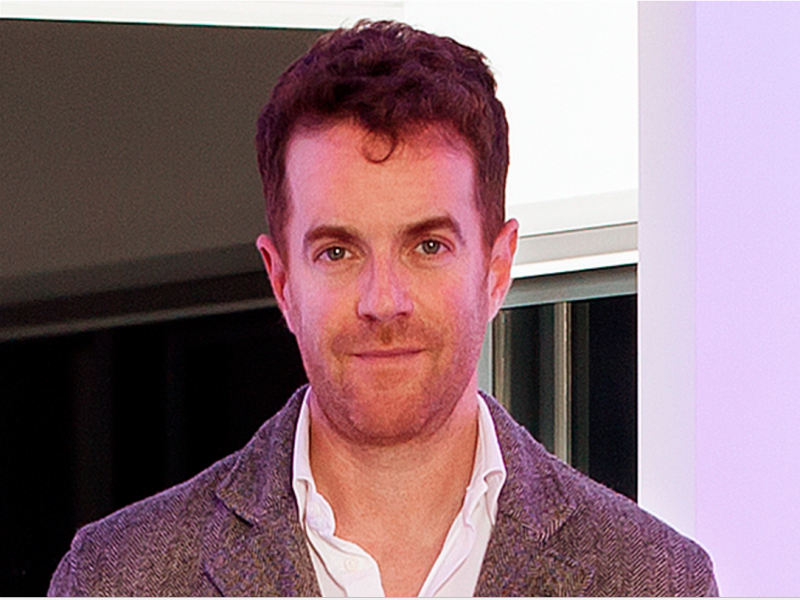 Advertising is undergoing huge change, as agencies still accustomed to a "Mad Men" world get to grips with Google, Facebook, Amazon, and Snapchat. Digital agency Karmarama has kept one step ahead of the pack, selling to consultancy firm Accenture in a move that sent shockwaves through the industry.
Most independent agencies sell to one of the big holding groups, like WPP, but consultancies have also been snapping up ad shops. According to Bilboul, selling the agency has meant Karmarama, instead of being left out in the cold, has a place in strategic conversations.
Read Business Insider's interview with Ben Bilboul about selling to Accenture.
Total amount raised: Undisclosed Previous rank: N/A Twitter: @bbilboul
---
49. Environmentalist and unconventional football club owner, Ecotricity owner Dale Vince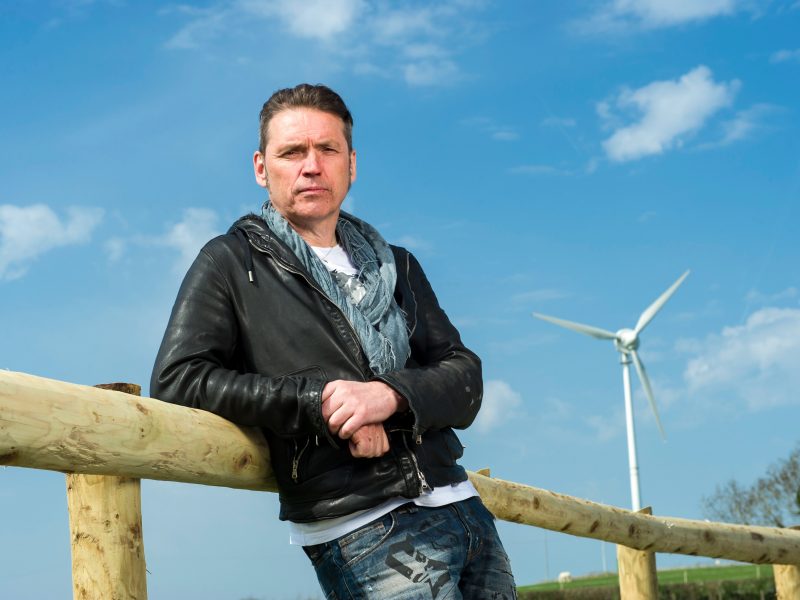 56-year-old Dale Vince made his fortune from his commitment to environmentalism. He's the owner of Ecotricity, a green energy firm based in Stroud, Gloucestershire.
A vegan and former New Age Traveller, he's also majority shareholder and chairman of local football team Forest Green Rovers. He's left his mark on the club: It claims to be the greenest and only vegan football club in the world. It has plans for an ambitious new stadium designed by Zaha Hadid, which would be made entirely out of wood – another world-first.
Total amount raised: Undisclosed Previous rank: N/A Twitter: @dalevince
---
48. Deliveroo's senior political hire, Thea Rogers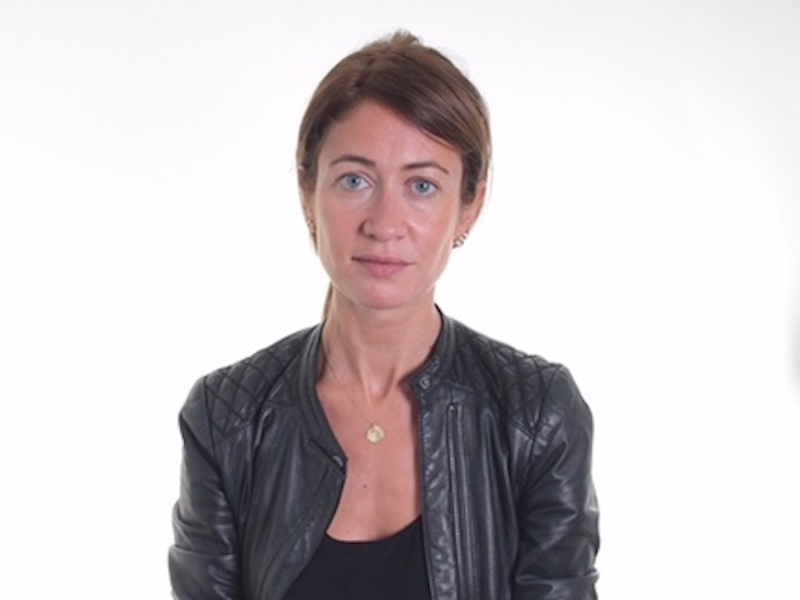 When the government decides to take a close look at your business model, it's time to bring in the big guns. Rogers is a former special advisor to the Treasury, often appearing side-by-side with George Osborne while he served as Chancellor.
As of January, she's vice president of policy and communications at Deliveroo, and never has the company needed it more, after a gruelling year of MPs grilling its executives about how it treats its delivery riders.
Total amount raised: $860 million (£640 million) Previous rank: N/A
---
47. Marketing rogue and Photobox managing director Christian Woolfenden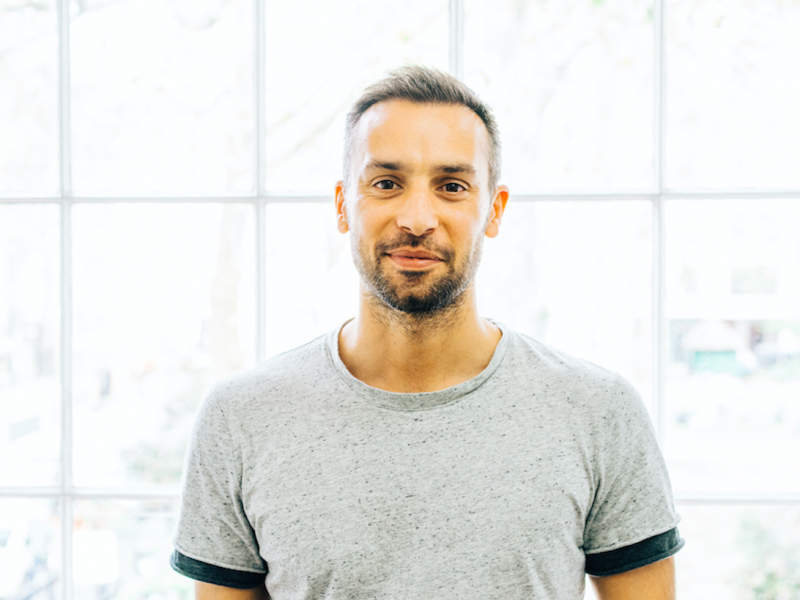 Woolfenden has had an unusual career trajectory for a marketer. He started off overseeing cheeky ad campaigns for betting firm Paddy Power (try Googling "Shave the Rainforest"). Then he became the firm's retail managing director – a big boost in responsibility. Eventually he jacked it all in for the startup life, briefly becoming chief marketing officer of fashion company Lyst. In May, Woolfenden landed the managing director job at photo printing site Photobox – it's early days yet, but it'll be interesting to see how this multi-faceted marketer might rejuvenate the business.
Total amount raised: $139 million (£103 million) Previous rank: N/A
---
46. Love Home Swap founder and female startup backer, Debbie Wosskow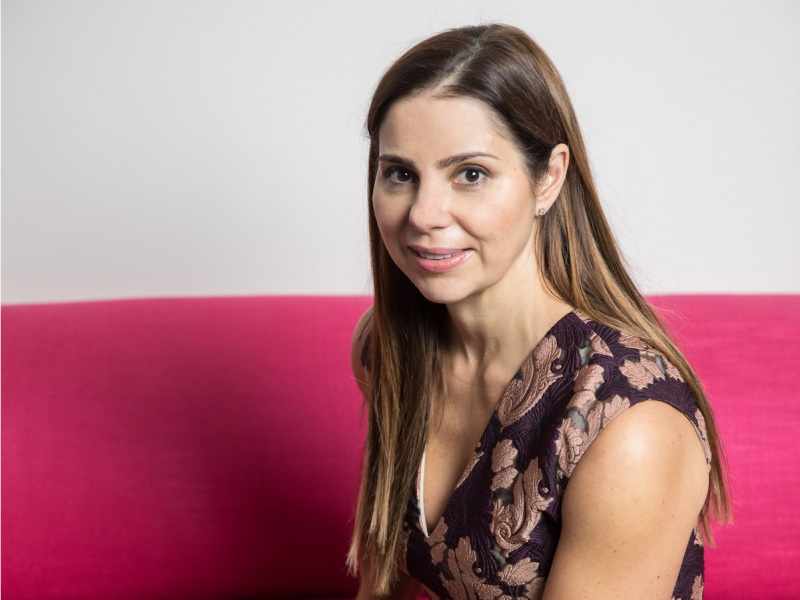 Entrepreneur Debbie Wosskow sold her home exchange startup Love Home Swap to holiday timeshare firm RCI for a reported £40 million in August.
She has also launched a new investment company called AllBright to invest in female startup founders.
Total amount raised: $4.24 million (£3.15 million) Previous rank: N/A Twitter: @DebbieWossk
---
45. Autonomy billionaire and Darktrace investor Mike Lynch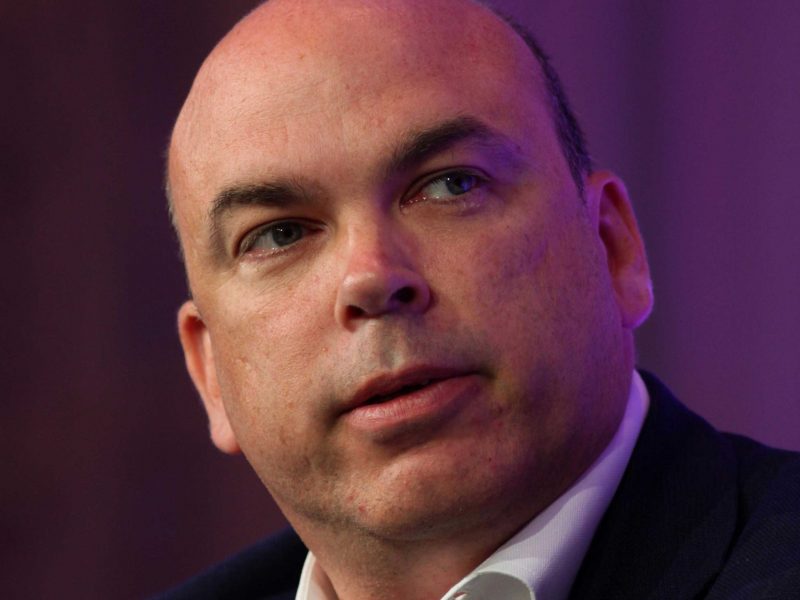 Billionaire Mike Lynch made his fortune when HP bought his search company Autonomy for $11.7 billion (£8.4 billion). Now he's using his fortune to back a new generation of startups through a venture capital fund called Invoke.
Founded in 2012 with several former Autonomy execs, Invoke has backed a number of startups including cybersecurity firm Darktrace and healthcare firm Sophia Genetics.
Total amount raised: Undisclosed Previous rank: 29 (-16) Twitter: @invokecapital
---
44. Serial entrepreneur and MBE honouree Alex Depledge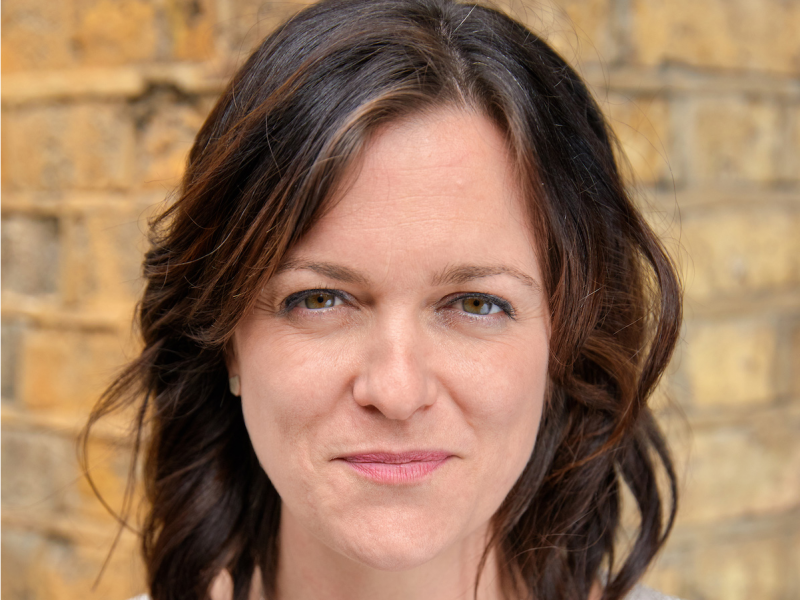 Back in 2015, Hassle.com – a cleaning startup cofounded by Bradford-born Alex Depledge – was acquired by competitor Helpling for €32 million (£28 million).
After a stint as entrepreneur-in-residence at venture capital fund Index Ventures, Depledge plunged back into the world of entrepreneurship again in November 2016 with BuildPath, a new startup that helps people with building projects.
Depledge is serving as CEO, while cofounder Jules Coleman – who also cofounded Hassle.com with her – is CTO. Depledge picked up an MBE for services to the sharing economy in June 2016.
Total amount raised: Undisclosed Previous rank: 85 (+41) Twitter: @adepledge
---
43. Balderton startup investors James Wise and Suranga Chandratillake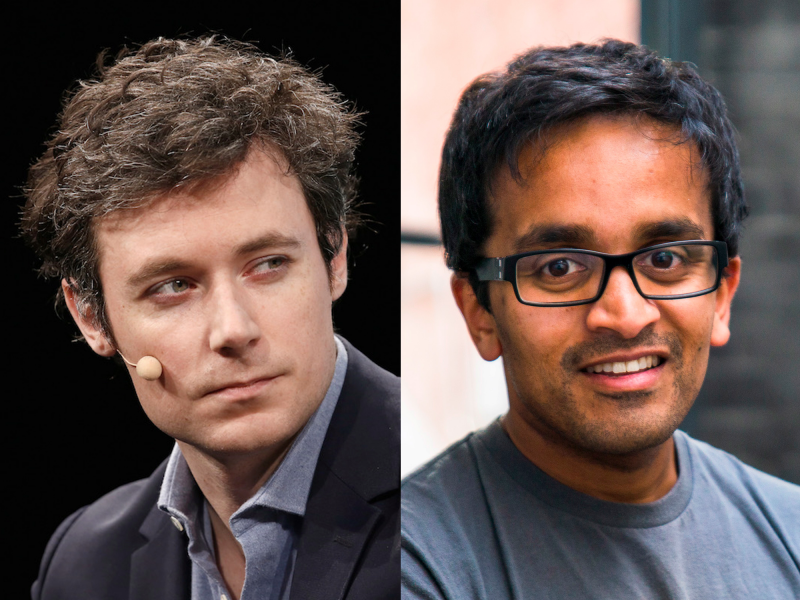 James Wise and Suranga Chandratillake are two of Balderton Capital's best-known startup investors.
Chandratillake, once CTO at Mike Lynch's Autonomy, joined Balderton in January 2014 and has made a number of investments since then including student media publication The Tab and virtual operation app Touch Surgery.
Wise's tenure as a partner doesn't go quite as far back. He was promoted from principal to partner in January 2016 and has since backed a number of companies including fintech startup GoCardless and crowdfunding platform Crowdcube.
Total amount raised: Undisclosed Headcount: 30 Previous rank: 33 (-10) Twitter: @Jp_wise and @surangac
---
42. Jony Ive, Apple's chief design officer, creator of offices and Christmas trees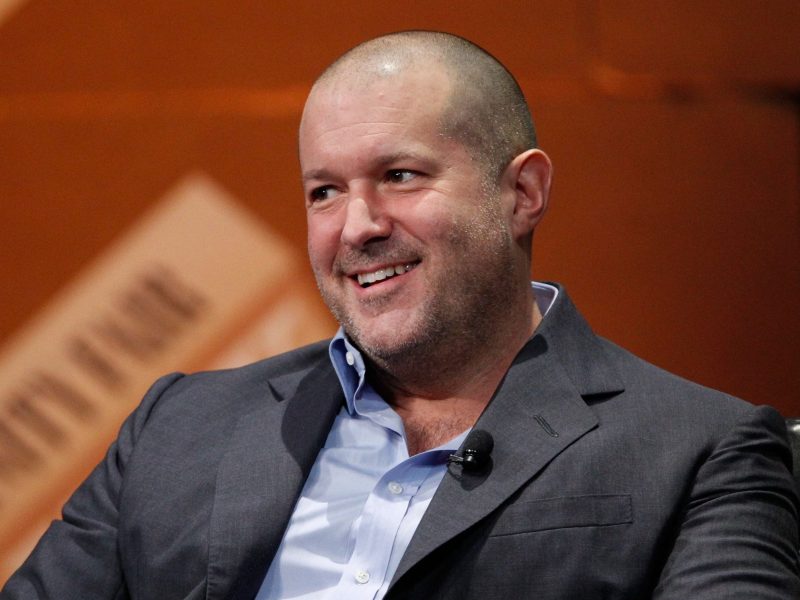 Legendary Apple designer Jony Ive is British, and has hands his hands full over the last year with his biggest project yet – literally.
The 50-year-old Chief Design Officer has been leading efforts on Apple's humongous new headquarters in Cupertino, nicknamed the "Spaceship."
But he's also found time for projects closer to home, decorating the Claridge's Christmas Tree in 2016 with frequent partner-in-crime Marc Newson. Ive stayed true to his reputation for minimalism: The tree didn't have any decorations on it.
Ive has also been named chancellor of the Royal College of Art, a role which he took up in July.
Business Insider visited the unconventional Christmas tree – here's what it was like.
Headcount: Around 115,000 Previous rank: N/A
---
41. Elizabeth Denham, holding Google DeepMind and TalkTalk to account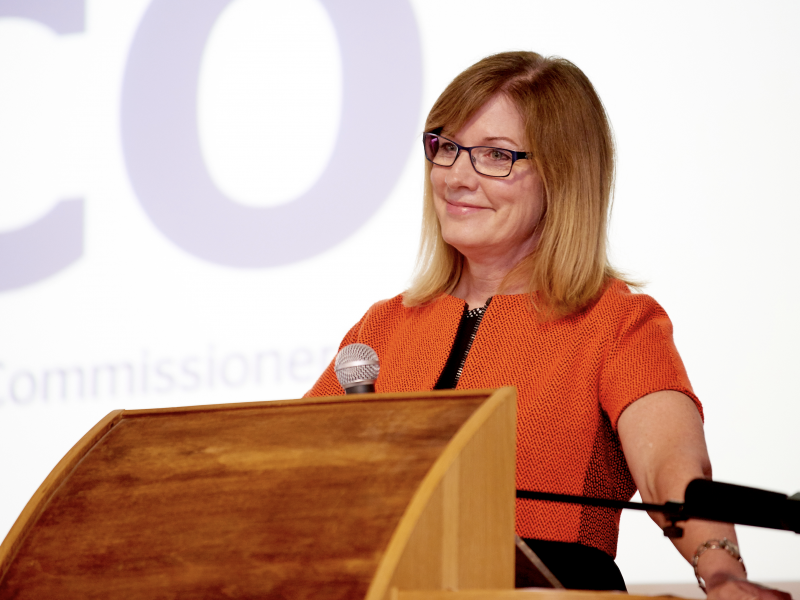 As information officer for the Information Commissioner's Office (ICO), Elizabeth Denham is the UK's chief data regulator.
This year she found that a controversial data-sharing deal between Google DeepMind and the Royal Free NHS Trust was illegal. She also fined telecommunications provider TalkTalk £100,000 for not protecting customers' personal data.
Headcount: 486 Previous rank: N/A Twitter: @elizabethdenham
---
40. Settled.co.uk CEO Gemma Young, a former Googler shaking up the UK's property market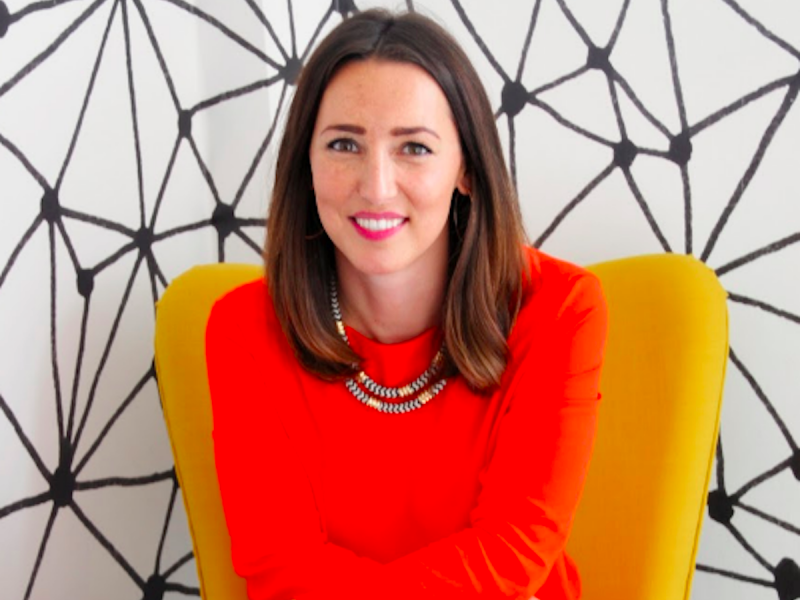 Settled.co.uk is one of a cluster of property tech startups hoping to help people sell their homes without the pesky interference of estate agents. Cofounded by ex-Googler (Xoogler) Gemma Young with her brother Paul, the startup has raised £1.2 million this year from Connect Ventures and Piton Ventures and claims to have sold £250 million worth of homes.
Total amount raised: $3.1 million (£2.3 million) Headcount: 19 Previous rank: N/A Twitter: @Gemmalucy
---
39. Richard Browning has created an 'Iron Man'-style jet suit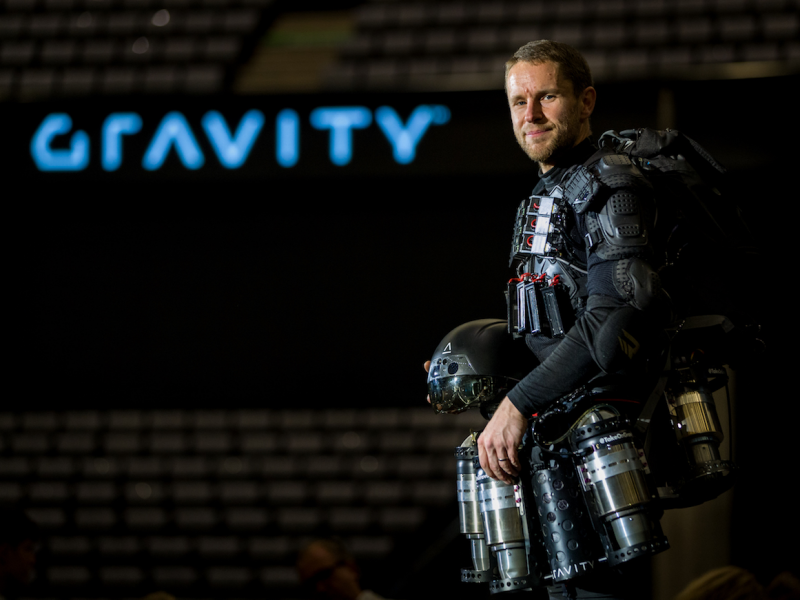 Some tech founders build apps, others build cool hardware products. Richard Browning has built a £400,000, 800-horsepower jet suit which he says can fly at "hundreds of of miles an hour."
Former oil trader Browning has started a new company called Gravity to sell his suits. Technology investor Tim Draper invested $650,000 (£490,000) in the company by drawing up an impromptu term sheet on a $100 bill in July.
Total amount raised: $650,000 (£490,000) Previous rank: N/A Twitter: @takeongravity
---
38. Snapchat's most important international hire, Claire Valoti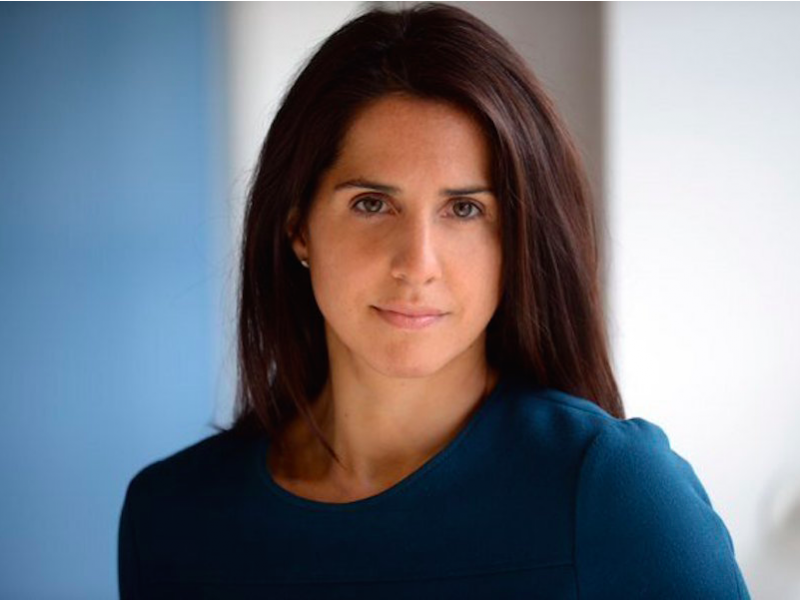 Since Claire Valoti launched Snapchat's business in the UK, its London office has become the company's international headquarters outside the US. It's a big coup for post-Brexit Britain and, sources have told Business Insider, Snapchat UK has doubled in size since launching at the beginning of 2016.
Like her US counterparts, Valoti has kept a low profile as the head of Snapchat UK but, behind the scenes, she's working to build an ad business to rival Facebook and Google.
Previous rank: 22 (-16) Twitter: @clairevaloti
---
37. Wikipedia cofounder-turned anti-fake news warrior, Jimmy Wales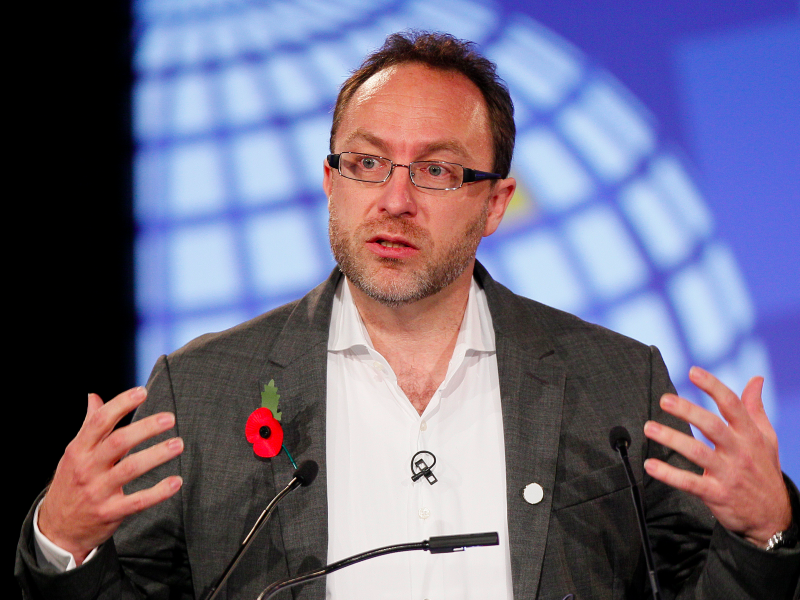 Jimmy Wales is best-known as a cofounder of online encyclopedia Wikipedia, but in April 2017 he launched a new venture: Wikitribune.
Inspired by Donald Trump advisor Kellyanne Conway's remarks about "alternative facts," it's a crowdfunded news site that aims to fight fake news while prioritising impactful stories over clickbait and viral articles with the help of a global community of volunteers.
"I need, for my personal feeling of values in the world, I need to be involved in trying to help with this problem," Wales told Business Insider in April.
Read Business Insider's interview with Jimmy Wales about Wikitribune.
Total amount raised: Undisclosed Previous rank: 28 (-9) Twitter: @jimmy_wales
---
36. Former News International exec and Hibob board member Lady Judge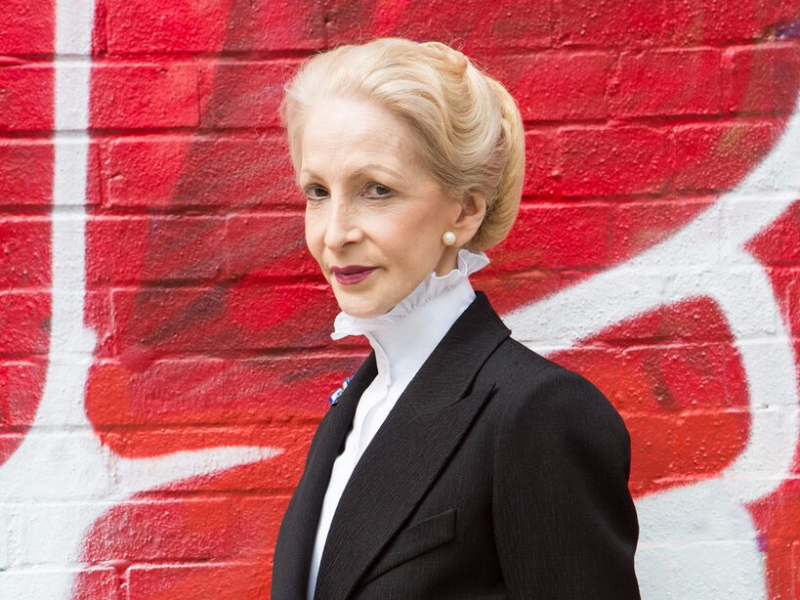 Barbara Judge, the chair of the Institute of Directors, joined the board of UK HR startup Hibob last August. She was also made chairman of UK software company LoopUp when it went public on The London Stock Exchange later that month.
Lady Judge is a big name in London: She was previously an executive director at News International, she was the first woman on the board of overseers of the Wharton School of Management, and she was also chair of the Pension Protection Fund.
Previous rank: N/A
---
35. Music pioneer Roland Lamb is building high-tech instruments
Roland Lamb is one of the most interesting people in UK tech: He moved to Japan after leaving high school to study Zen Buddhism, and went on to study Classical Chinese and Sanskrit Philosophy at Harvard University. He came up for the idea for his futuristic instrument, the Seaboard, while sitting at a piano at the Royal College of Art in London.
Lamb's company ROLI has expanded to produce modular music system "BLOCKS" which is sold in Apple Stores around the world. The company also raised debt funding earlier this year.
Lamb's instruments have been played by music industry figures such as Hans Zimmer, Stevie Wonder, and KT Tunstall.
Read Business Insider's interview with Roland Lamb about ROLI here.
Total amount raised: $43.5 million (£32.3 million) Headcount: Around 140 Previous rank: 86 (+51) Twitter: @rolandlamb
---
34. Investor Martin Mignot is an early backer of Deliveroo and Revolut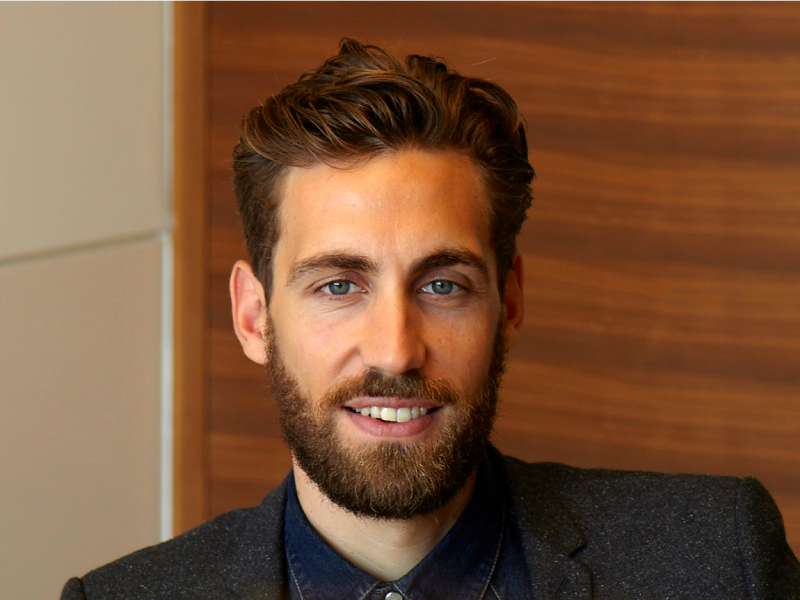 Index Ventures partner Martin Mignot has backed some of the UK's best known technology companies. He backed SwiftKey in 2013, Deliveroo in 2014, and Revolut in 2016. All of those companies have gone on to scale rapidly.
Mignot serves as one of the public faces of Deliveroo. He told Business Insider last month that he hopes the company will go public in a few years.
Total amount raised: Undisclosed Previous rank: N/A Twitter: @martinmignot
---
33. The woman shaking up online fashion, Natalie Massenet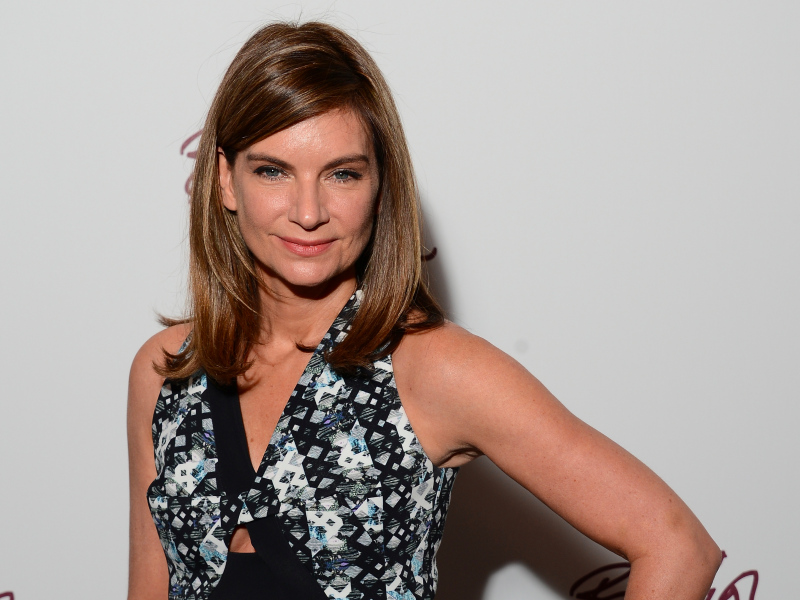 It was a major coup for Farfetch to score the founder of one of its biggest rivals as co-chairman. Natalie Massenet is the founder of fashion shopping site Net-a-Porter, but left abruptly just as the company merged with rival Yoox in 2015 over reported clashes with her counterpart, Federico Marchetti.
Now a dame and a new mother, Massenet has joined José Neves' fast-growing operation which is set to go public this year or next.
Previous rank: 58 (+25)
---
32. Running the ship at Amazon UK, Doug Gurr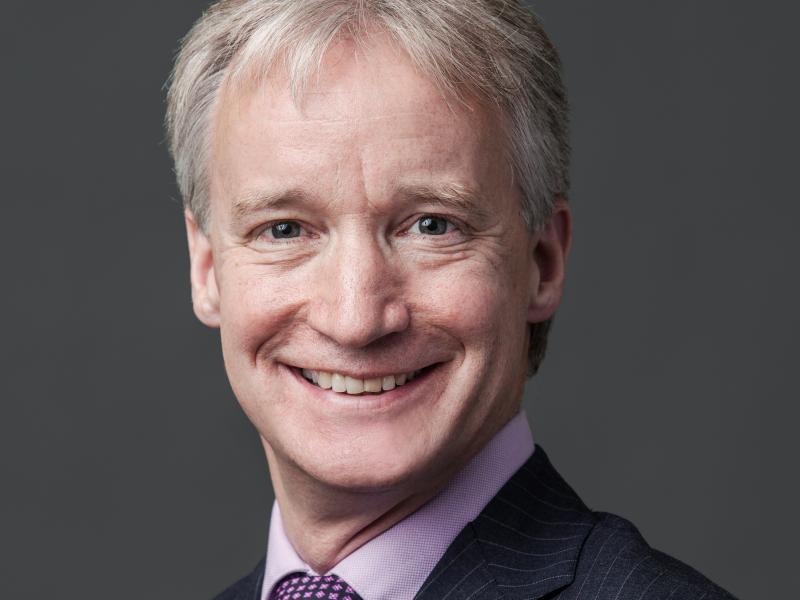 As head of Amazon in the UK, Doug Gurr has overseen the opening of a new UK headquarters and an aggressive hiring programme.
The former Asda director helped Amazon to open a 600,000 sq ft office in London this year and establish another base in Cambridge to support Amazon's growing team in the academic city.
By the end of the year, Amazon expects to employ 24,000 people across the UK.
Previous rank: N/A
---
31. Onefinestay cofounder Greg Marsh, helping the government navigate the gig economy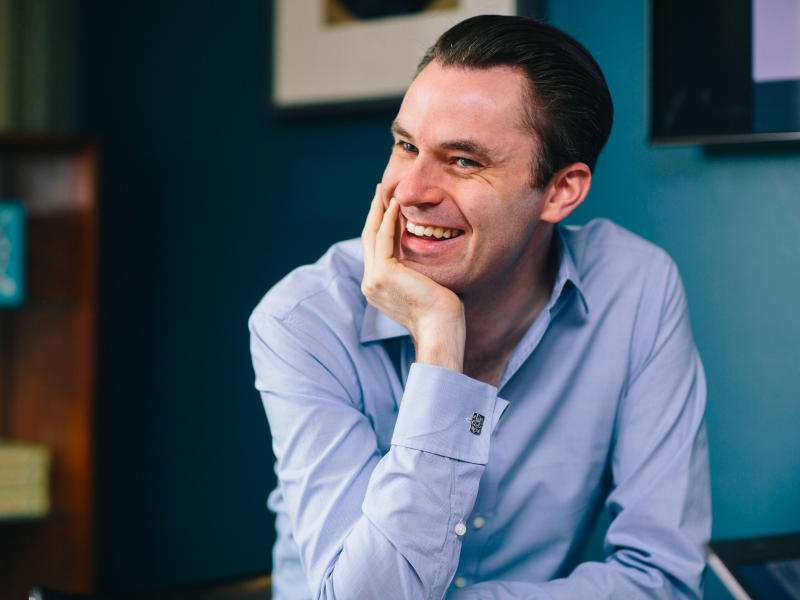 Marsh sold Onefinestay, his high-end rival to Airbnb, for £117 million last April, buying him some well-earned time to spend with his family and to dabble in other projects.
Marsh is now an advisor to Klevio, a smart lock startup involving his Onefinestay cofounder Demetrios Zoppos. He also took part in a government-commissioned report on modern working practices, which included scrutinising gig economy firms like Deliveroo and Uber.
Previous rank: 34 (+3) Twitter: @gregmarsh
---
30. Tenacious Sky News journalist Mark Kleinman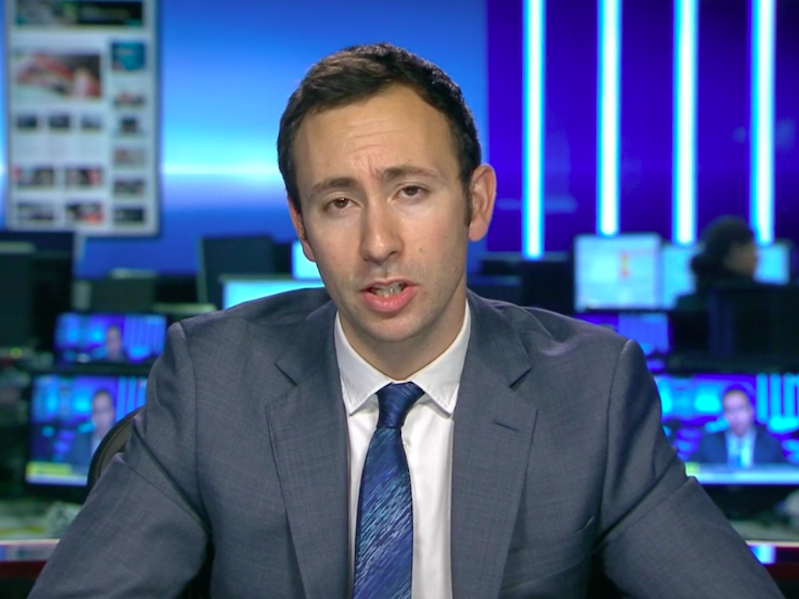 Barely a month goes by when Sky News city editor Mark Kleinman doesn't land another big scoop about a technology company being acquired or raising sizable sums of money.
Recent scoops include a story about Deliveroo raising a $385 million (£290 million) funding round and another about China-backed fund Canyon Bridge working with Citi on a bid for struggling UK chipmaker Imagination Technologies.
The tenacious journalist told The Guardian in 2009 that getting scoops is all about your contacts, being trusted, and demonstrating that you have an understanding of the stories you're trying to cover.
Previous rank: N/A Twitter: @MarkKleinmanSky
---
29. Former spook turned startup CTO, Darktrace's Dave Palmer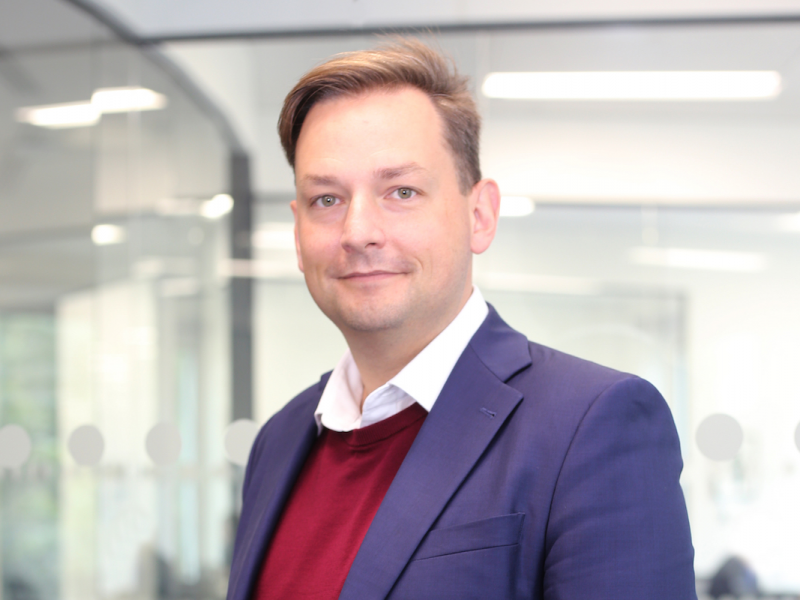 MI5 analyst turned Darktrace CTO Dave Palmer has had another busy year at what is arguably the UK's hottest cybersecurity startup.
Darktrace raised another $75 million (£56 million) in July from a host of venture capitalists but one of the company's earliest backers is Autonomy billionaire Mike Lynch, who has invested an unknown amount in Darktrace through his Invoke Capital fund.
Founded in Cambridge in 2013, Darktrace has grown to 500 employees and opened offices in London, San Francisco, and Singapore. Its technology is used by over 1,000 customers including the likes of T-Mobile and Telstra, as well as unspecified government agencies.
Total amount raised: $179.5 million (£133.5 million) Headcount: 525 Previous rank: 40 (+11) Twitter: @dveplmr
---
28. Samir Desai, a fintech exec given a vote of confidence by the European Investment Bank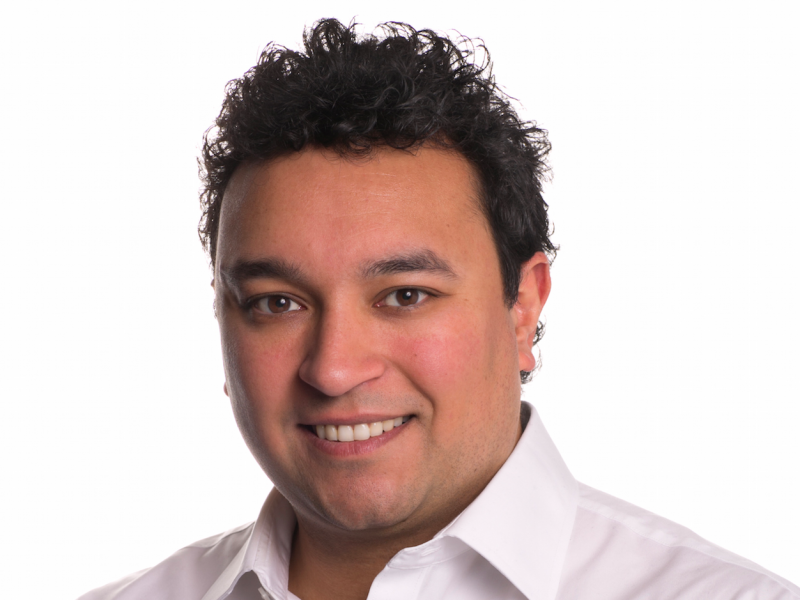 Funding Circle is a buzzy British peer-to-peer lending platform, and Samir Desai is at its helm.
The chief executive and cofounder's fintech firm was given a big vote of confidence in 2016 when the European Investment Bank agreed to lend £100 million to small and medium-sized businesses via Funding Circle – the first time the EIB has lent money over a peer-to-peer platform.
Its revenues grew by 59% over the last year, while its losses narrowed, and Desai is talking again about the firm's ambitions to IPO.
Read Business Insider's September 2017 interview with Samir Desai here.
Total amount raised: $373 million (£277.5 million) Previous rank: 5 (-23) Twitter: @samirdesai01
---
27. BenevolentAI founder Ken Mulvany is building an artificial intelligence unicorn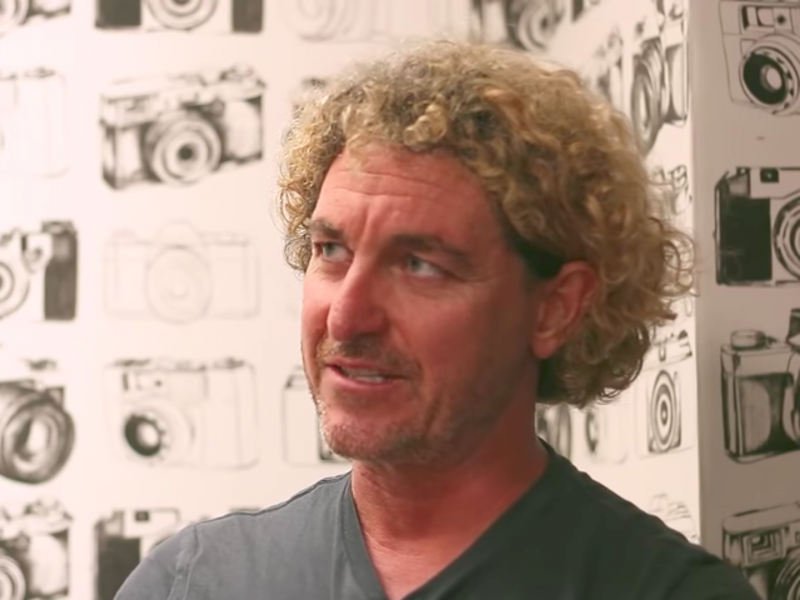 Mulvany has quietly built a pharmaceutical and artificial intelligence unicorn in London in BenevolentAI. The startup uses academic literature to come up with ideas for new drugs for diseases like ALS and Alzheimer's, then sells these "drug targets" to bigger pharma companies that take them into development. The firm opened a US office this year, headed by longtime Googler Keith Hall.
And while Mulvany sold his previous pharmaceutical company for more than £223 million, he said he doesn't plan to do the same with BenevolentAI, arguing that too many promising British startups sell out to foreign firms.
Read Business Insider's interview with Ken Mulvany about building a British AI unicorn.
Total amount raised: $100 million (£75.3 million) Headcount: 90 Previous rank: TK Twitter: @benevolent_ai
---
26. The ex-Uber drivers who took on a tech Goliath, Yaseen Aslam and James Farrar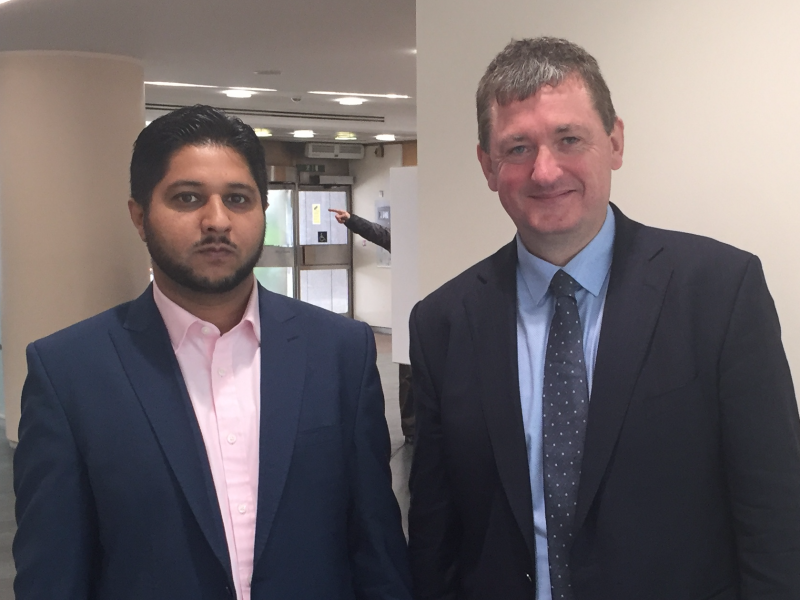 These two names are probably unfamiliar to you, but they had a huge impact on the world's best-funded startup.
Aslam and Farrar are the two former Uber drivers who took the ride-hailing firm to court in the UK over the way it classifies drivers – and won last November. At the time of writing, Uber is set to appeal the ruling, which determined that Uber drivers were "workers" and therefore entitled to rights like holiday pay and minimum wage.
The ruling created a snowball effect where politicians and trade unions piled on to criticise Uber. The firm subsequently lost its operator's licence for London in September this year.
Previous rank: N/A Twitter: @Yaseenaslam381 and @jamesfarrar
---
25. The legendary physicist and science commentator Stephen Hawking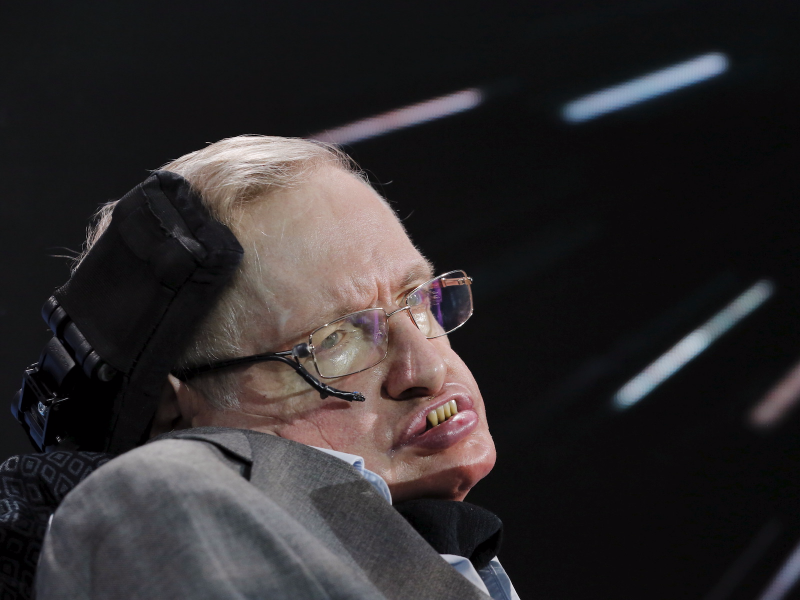 Stephen Hawking is a renowned theoretical physicist at the University of Cambridge, and frequently weighs in topical political and technological issues – notably the debate around artificial intelligence.
Late in 2016, Hawking – who has the motor neurone disease amyotrophic lateral sclerosis (ALS) – warned of the risk AI poses to middle class jobs. A frequent critic of Brexit, he has spoken out about the need to protect science funding in the aftermath of the referendum, and has also sparred with Health Secretary Jeremy Hunt over the NHS.
Previous rank: 31 (+6)
---
24. Putting smart doctors in people's pockets, Babylon Health founder Ali Parsa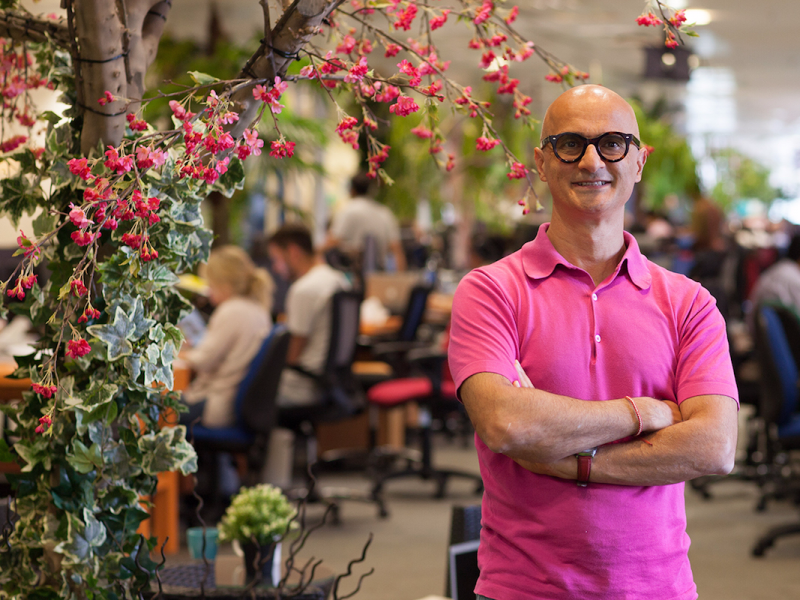 Ali Parsa's Babylon Health has developed a smartphone app that aims to put a doctor in your pocket.
The company raised $60 million (£44 million) in April from Egyptian billionaire business family the Sawiris, as well as several other investors, while the cofounders of Google DeepMind can be counted among Babylon's previous investors.
The NHS announced in January that it was planning to use Babylon's chatbot on its 111 helpline instead of humans.
Total amount raised: $60 million (£45.2 million) Headcount: 220 Previous rank: N/A Twitter: @aparsa_babylon
---
23. London's fintech poster boy Kristo Käärmann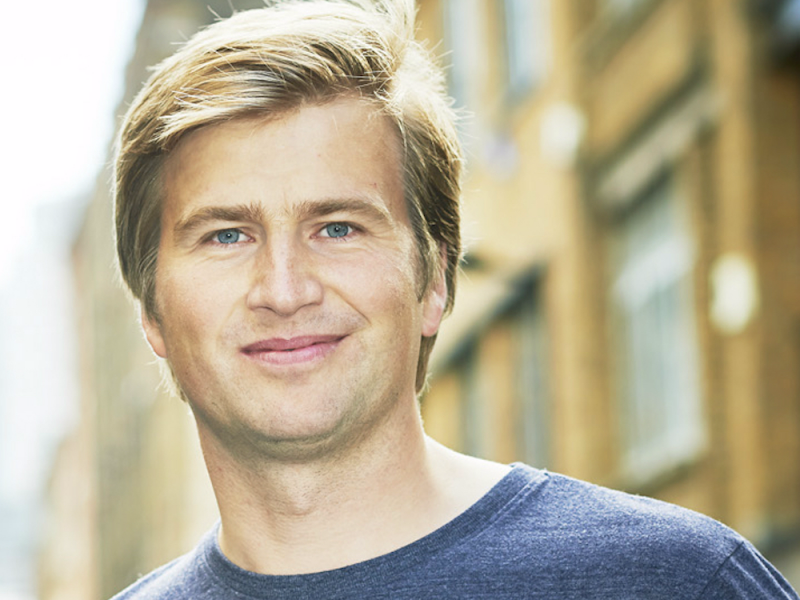 TransferWise is the poster boy of London's fintech scene, raising £17.7 million last year from Scottish asset manager Baillie Gifford. The company lets you send money abroad cheaply, and has raised around £85 million in funding to date. It's also been a year of change for the company. Käärmann took the CEO role up again this year, having relinquished it two years ago to his cofounder Taavet Hinrikus.
The company has been outspoken about Brexit, saying it would choose a new European headquarters because of the UK's decision to leave the European Union.
Read Business Insider's interview with Kristo Käärmann about building an unprofitable unicorn.
Total amount raised: $116 million (£85 million) Previous rank: 4 (-19) Twitter: @kaarmann
---
22. The head of Facebook's enterprise project, Julien Codorniou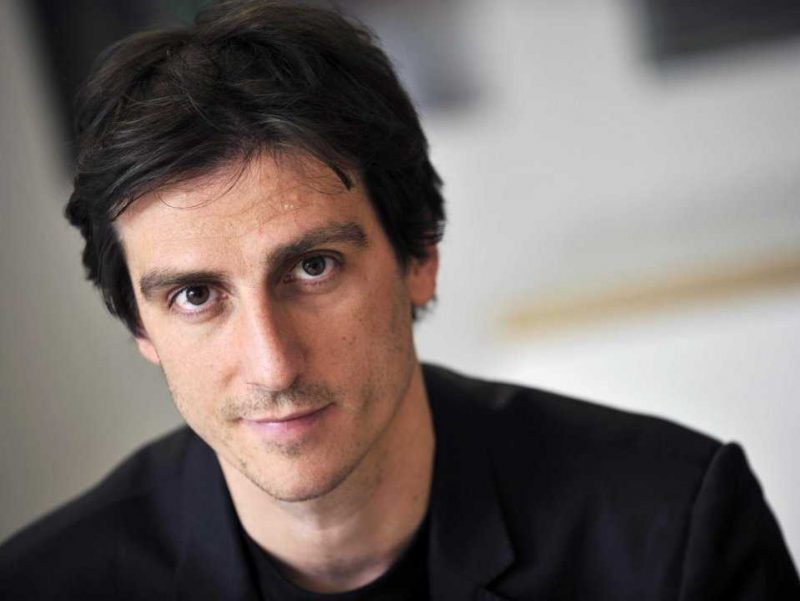 Development on Facebook's enterprise project, Workplace by Facebook, isn't being run out of the company's Menlo Park headquarters. Instead, it's run by former Microsoft employee Julien Codorniou in London.
Workplace by Facebook is a separate version of Facebook that employers can use to help teams collaborate internally. It has signed up global clients including Walmart, Starbucks, and Delta.
Read Business Insider's interview with Julien Codorniou about Workplace by Facebook here.
Previous rank: N/A Twitter: @codorniou
---
21. The Shoreditch cool kids behind 'Monument Valley,' ustwo founders Matt Miller and John Sinclair
Best friends Matt Miller (a.k.a Mills) and John Sinclair (a.k.a Sinx) are the founders of Shoreditch-headquartered ustwo.
Mills heads up ustwo Adventure, which invests in creative businesses and helps other startups to grow, including music ticketing app Dice. Sinx heads up ustwo Studios, which has made clever digital products for companies like Sky, Google, Facebook, and DeepMind.
Mills made headlines after he casually wore a pair of denim shorts and trainers to No.10 Downing Street.
ustwo released its second "Monument Valley" game this year and the company was touted on Apple's website after it announced the new iPhones.
Total amount raised: Undisclosed Previous rank: N/A Twitter: @millsustwo
---
20. One of the most high-profile female VCs in the UK, BGF Ventures partner Wendy Tan White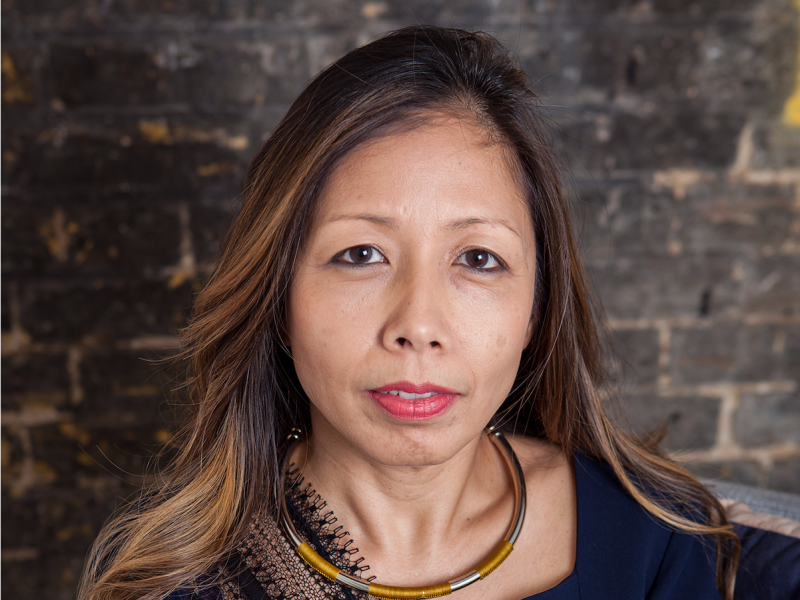 Wendy Tan White had a big move this year. She left company building startup Entrepreneur First and joined BGF Ventures as a partner.
Before getting into investing, Tan White founded DIY website builder Moonfruit. The 46-year-old entrepreneur was awarded an MBE in 2016 for services to technology businesses.
Total amount raised: Undisclosed Previous rank: N/A Twitter: @wendytanwhite
---
19. Amit Gudka and Hayden Wood are growing a high-tech, green energy provider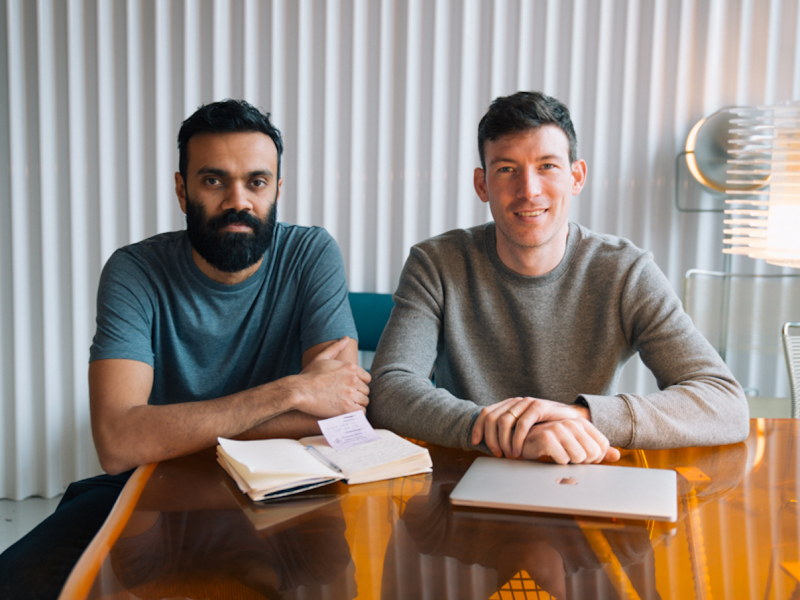 Amit Gudka and Hayden Wood are the cofounders of Bulb, a green energy supplier using modern technology to reduce the cost of sustainable energy. The company announced in August that it had reached 100,000 customers.
Wood told Business Insider in July that the idea for Bulb came about during his time working as a management consultant for Bain & Company.
Read Business Insider's interview with Hayden Wood from Bulb here.
Total amount raised: Undisclosed Headcount: 65 Previous rank: N/A Twitter: @amitgudka and @haydenwd
---
18. The emoji maestro, Jeremy Burge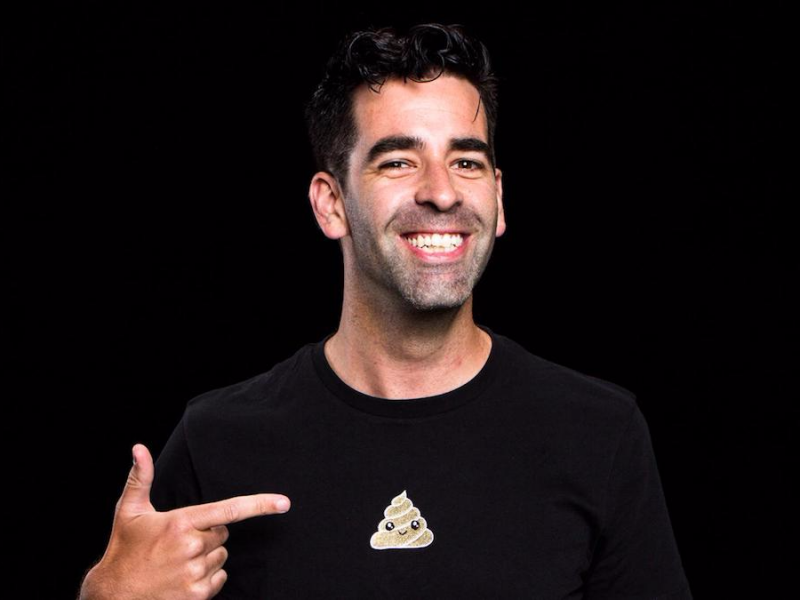 Jeremy Burge has one of the most unusual jobs in the London tech scene: He tracks emojis for a living.
The Australian entrepreneur is founder and "chief emoji officer" of Emojipedia, an online encyclopedia dedicated to emojis.
Over the last year he has gone from strength to strength, closing the New York Stock Exchange on World Emoji Day (a holiday of his invention), making frequent media appearances, and being promoted to vice-chair of the Emoji Subcommittee of the Unicode Consortium, the non-profit organisation that controls emojis and other digital lettering.
Total amount raised: Undisclosed Headcount: 1 Previous rank: 87 (+69) Twitter: @jeremyburge
---
17. GoCardless CEO Hiroki Takeuchi, recovering after a life-changing accident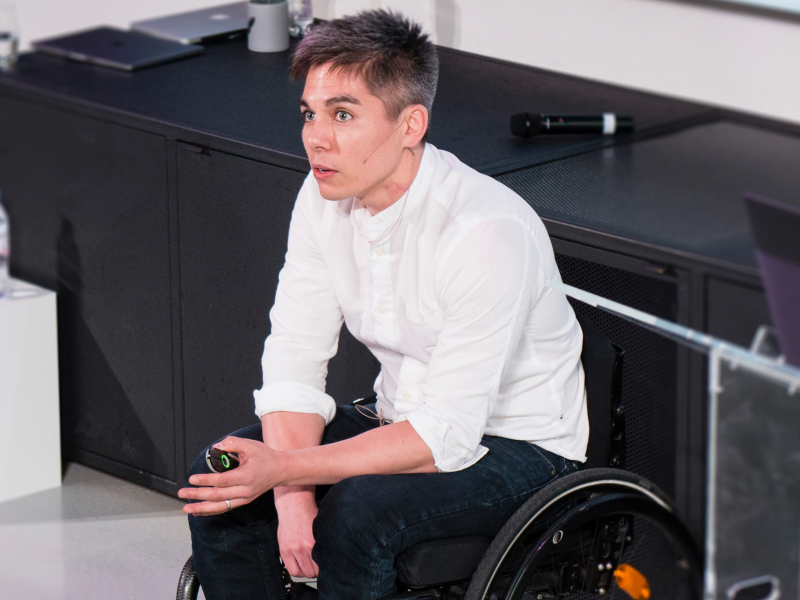 Oxford graduate Hiroki Takeuchu is CEO of GoCardless, a Y Combinator-backed fintech firm that helps businesses process direct debits. Customers include The Guardian, The Financial Times, and TripAdvisor.
Takeuchu's life was upended in September 2016 when a bike accident caused him to lose the use of his legs. He and his wife Rachel Swidenbank have tracked his recovery adjusting to life in a wheelchair on Instagram, and he has slowly returned to work at GoCardless, where he is now almost full-time again.
In September, GoCardless announced a new $22.5 million (£16.7 million) funding round.
Total amount raised: $47.3 million (£35 million) Headcount: 125 Previous rank: 80 (+63) Twitter: @hirokitakeuchi
---
16. Helping founders to build companies, Entrepreneur First cofounders Alice Bentinck and Matt Clifford of Entrepreneur First
These two ex-McKinsey consultants are going from strength to strength with their company building startup, Entrepreneur First.
EF (as it's often abbreviated to), raised a $12.4 million (£9.3 million) round in September, with renowned Silicon Valley VC Greylock Ventures and the cofounders of DeepMind investing. Reid Hoffman, the cofounder of LinkedIn and a partner at Greylock, has also taken a seat on the EF board. EF also expanded its company building programme to Singapore.
Total amount raised: $70 million (£52 million) Previous rank: 47 (+31) Twitter: @alicebentinck and @matthewclifford
---
15. World tennis number 2 and tech investor Andy Murray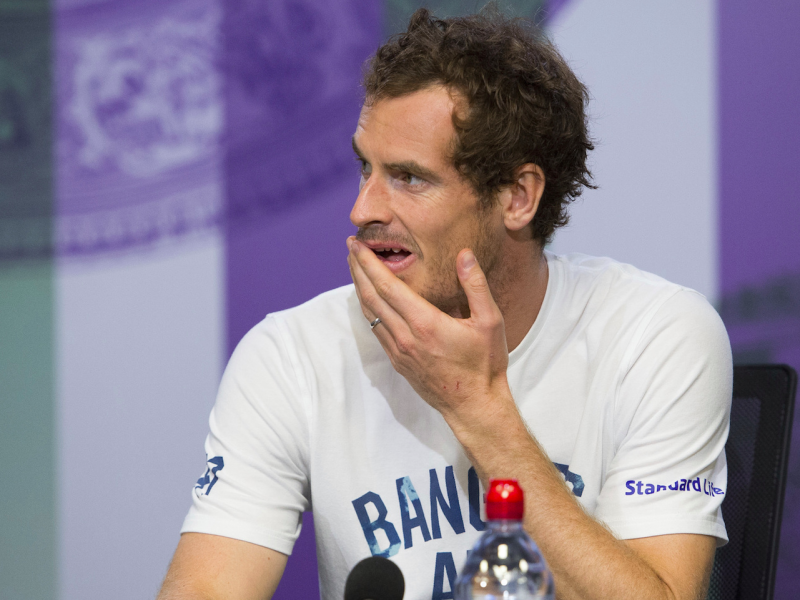 Andy Murray, aside from occupying the top spot on the global tennis rankings for most of this year, is an avid tech investor.
He's a regular startup backer through the crowdfunding startup Seedrs, putting his money into seven startups this year. His most high-profile investment is probably Revolut, the challenger bank which rivals Monzo and Starling bank. He's also put money into smart home firm Den, fold-up cycling helmet company Morpher, and rental finance firm Landbay.
Previous rank: N/A Twitter: @andy_murray
---
14. Scaling a global craft marketplace, Nigel Whiteoak, Cherry Freeman, and Edward Griffith of LoveCrafts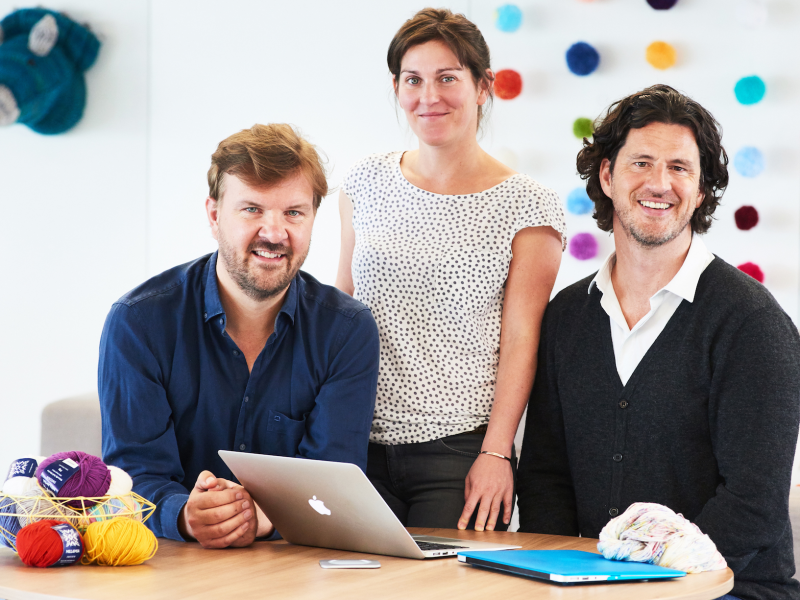 LoveCrafts is an online marketplace where people can buy craft materials as well as the instructions to build them. The site sells items for knitting and crochet, with more crafts planned in the future. It also makes communities around each skill so that customers can socialise with each other online.
The company announced in April that it had raised £26 million in funding from investors including Scottish Equity Partners, Balderton Capital, and Highland Europe.
Total amount raised: $60.8 million (£45 million) Headcount: 155 Previous rank: N/A Twitter: @nigelwhiteoak
---
13. High-profile investor Eileen Burbidge continues to back early stage London startups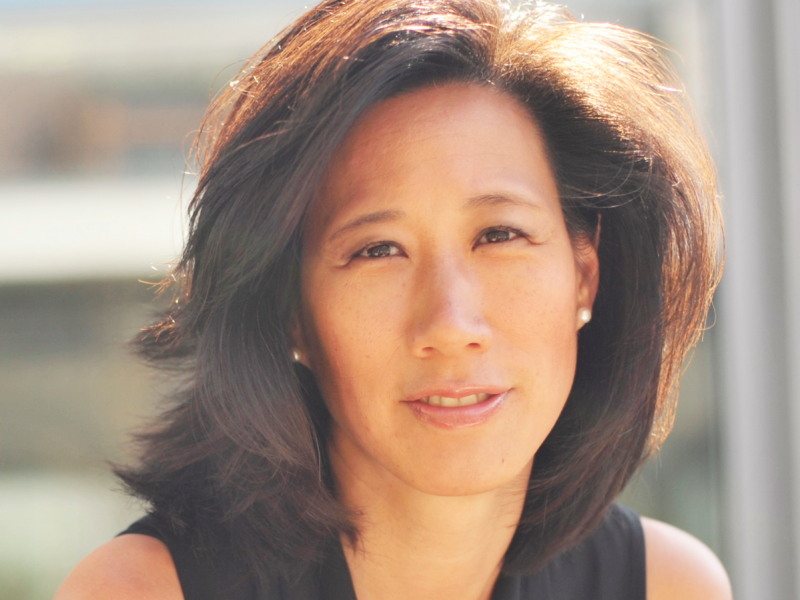 Eileen Burbidge has many different roles: chair of Tech City UK, partner at Passion Capital, and the UK Treasury special envoy for fintech. Before becoming an investor, Burbidge worked at large technology companies including Skype, Yahoo, Apple, and Sun Microsystems.
Burbidge's investment fund Passion Capital has made recent investments in technology startups such as Tide, GoCardless, Adzuna, and Nested. Passion Capital is also a prominent backer of fintech startup Monzo.
Total amount raised: $129 million (£96 million) Headcount: 10 Previous rank: 1 (-12) Twitter: @eileentso
---
12. Former government advisor Rohan Silva is building an eclectic property empire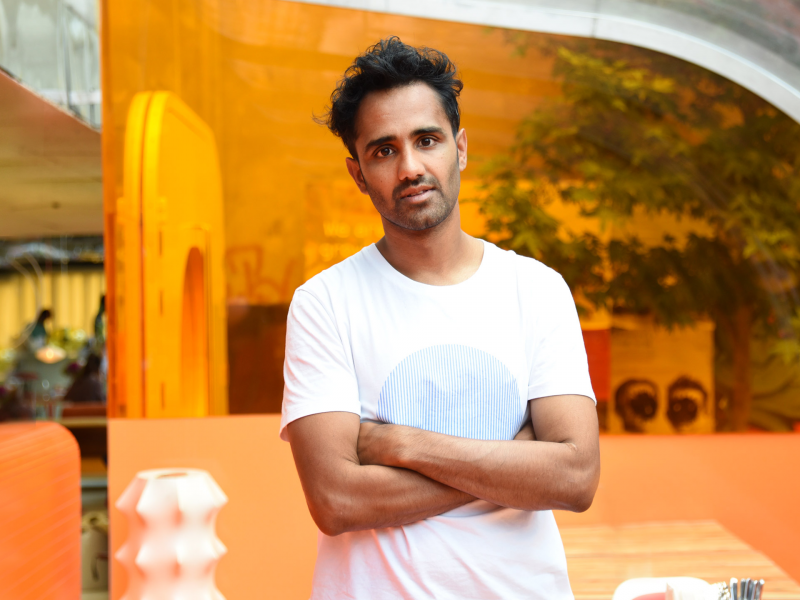 Former government advisor Rohan Silva is now the cofounder of office space company Second Home. Second Home spaces often include a mix of technology and creative clients. It was reported in September that Second Home had raised £10 million in new funding.
Silva said in a November interview with Business Insider that one of his next projects is building affordable homes in London. He's also finalising work on another location in West London and looking at further international expansion.
Total amount raised: $35 million (£26 million) Headcount: 50 Previous rank: 15 (+3) Twitter: @silva
---
11. Gareth Williams, the CEO and founder of Scotland's most successful travel startup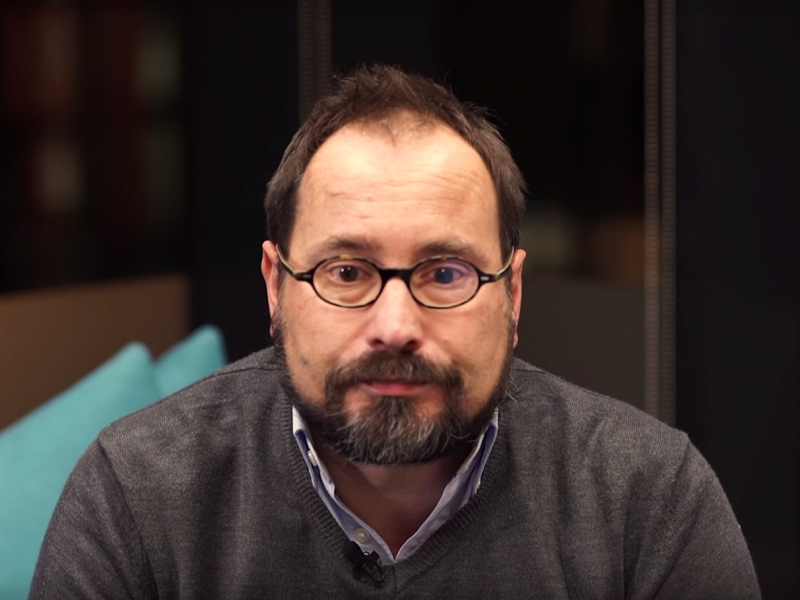 Skyscanner cofounder and CEO Gareth Williams made a small fortune for himself and his investors when he sold his 13-year-old travel business to China's Ctrip.com for £1.4 billion last November.
It would be very easy for Williams to step aside and enjoy the fruits of his labour but the Scottish-based entrepreneur remains at the helm of the comparison website.
Total amount raised: $197 million (£146.5 million) Headcount: 900+ Previous rank: 13 (+2) Twitter: @gareth_o_
---
10. The 'accidental hero' who saved the NHS, Marcus Hutchins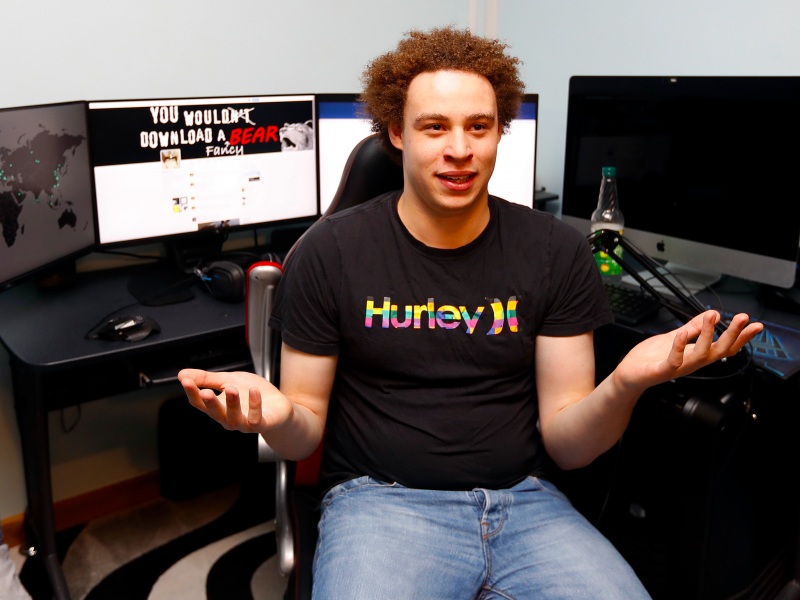 Marcus Hutchins, or @MalwareTechBlog, is a security researcher who was hailed as an "accidental hero" by the British press earlier in 2017 when he managed to stop a cyberattack ravaging the NHS. While investigating the global WannaCry attack, he inadvertently triggered a "killswitch," halting the malware before it could do any more harm.
But Hutchins has since run into trouble. When visiting America for a conference in the summer of 2017, he was arrested and accused of helping to create the "Kronos"" malware. He's now unable to leave the US while he awaits trial – though he remains active on Twitter, with a steady stream of jokes and observations.
Previous rank: N/A Twitter: @malwaretechblog
---
9. The head of the world's biggest tech fund, Rajeev Misra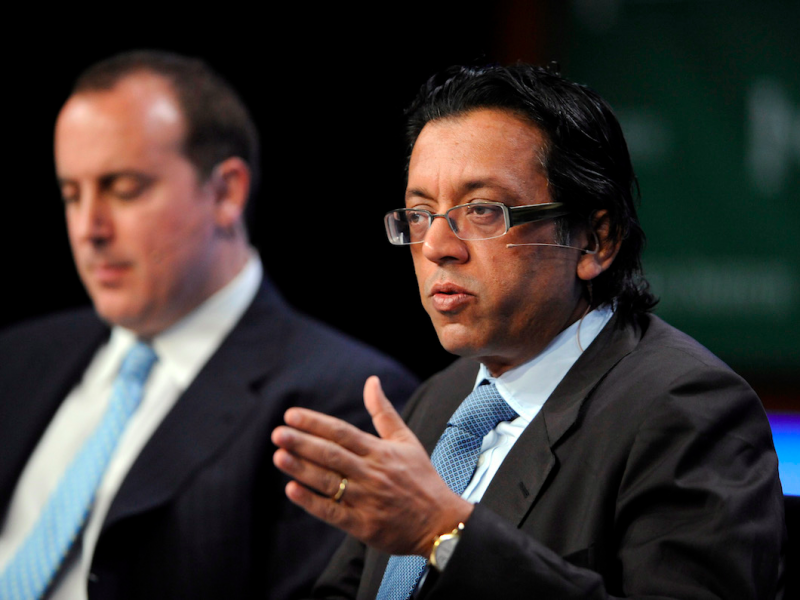 The relatively little-known figure in charge of the world's largest tech fund is Rajeev Misra.
Misra is the CEO of the SoftBank Vision Fund, which has raised $93 billion (£70 billion) to date, with money coming from Apple, Sharp, and Saudi Arabia's sovereign wealth fund.
Launched last October, the SoftBank Vision Fund has already put billions of dollars into companies such as Boston Dynamics, WeWork, and Brain Corp.
Total amount raised: $93 billion (£70 billion) Previous rank: N/A
---
8. Skype cofounder and Atomico billionaire Niklas Zennström
Skype cofounder and CEO Niklas Zennström has made a number of smart investments this year through his venture capital fund, Atomico.
Atomico closed a huge $765 million (£576 million) fund in February and the company has been using its capital to back deep tech startups such as chip maker GraphCore and electric jet company Lilium.
Atomico has also invested in Brent Hoberman's $85 million (£64 million) startup fund.
Total amount raised: $1.41 billion (£1 billion) Headcount: 50 Previous rank: N/A Twitter: @nzennstrom
---
7. Tech pioneer Stephanie Shirley was recently honoured by the Queen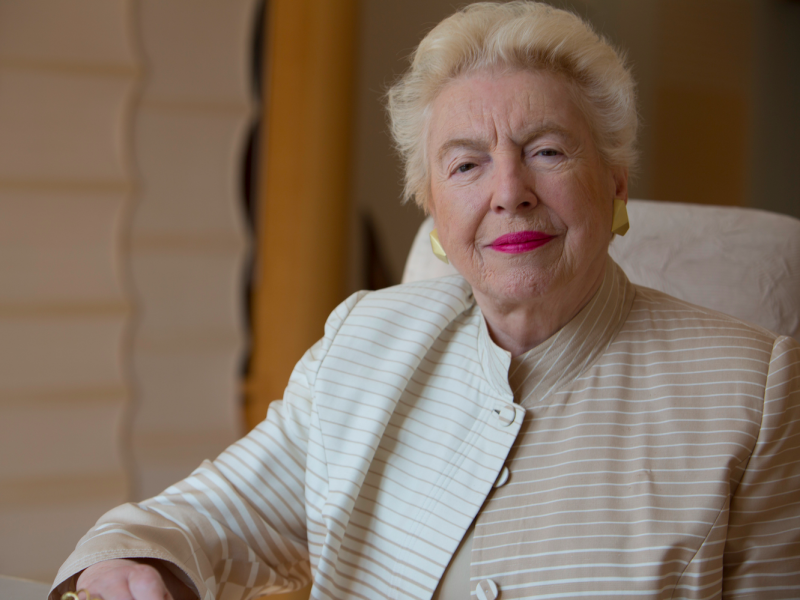 Dame Stephanie Shirley came to the UK as a child refugee in 1939 and went on to build a business in the IT industry. She helped women to work part time in the technology sector, and has gone on to be an outspoken champion of women's rights, as well as autism awareness. She has donated over £67 million to charity.
In June it was announced that Dame Stephanie Shirley had been made a Member of the Order of the Companions of Honour in the Queen's Birthday Honours list. She also spoke on stage at a Google event in London on November 15 that was also attended by its CEO Sundar Pichai.
Previous rank: N/A Twitter: @damestephanie_
---
6. Citymapper CEO Azmat Yusuf has gone from mapping bus routes to creating them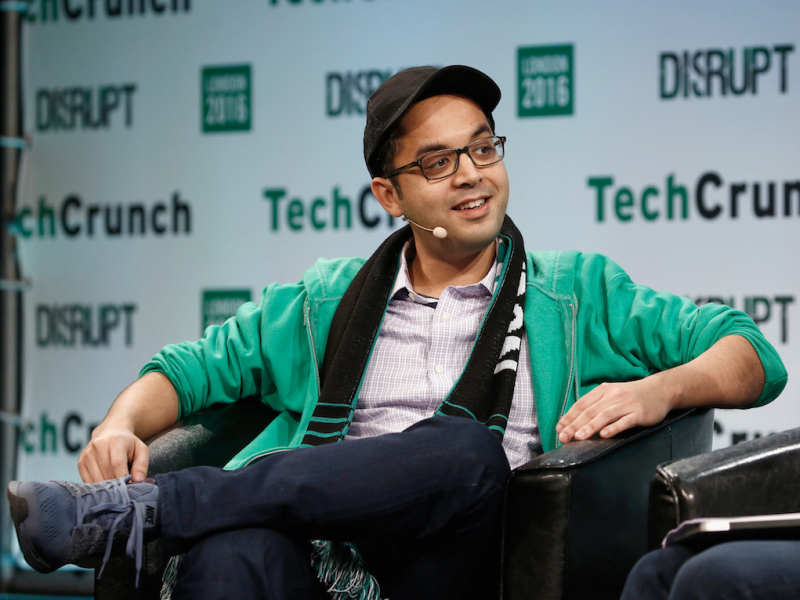 Ex-Google employee Azmat Yusuf is the founder of Citymapper, an app that helps commuters navigate their cities' transport networks. It's available in nearly 40 cities, including London, New York, and Istanbul, with high-profile backers including Index Ventures, and Benchmark Capital.
In May 2017, the company took the next step in its evolution with the launch of a bus line in London. The pop-up route was intended to showcase routing software Citymapper is developing, and it has since also launched a night bus route in the British capital as it looks to sell its software to cities looking to improve the efficiency of their transport services.
Read Business Insider's feature on what it's like to ride Citymapper's bus.
Total amount raised: $50 million (£37 million) Previous rank: 16 (+10) Twitter: @azmingo
---
5. Farfetch CEO José Neves, who has bucked luxury fashion's downturn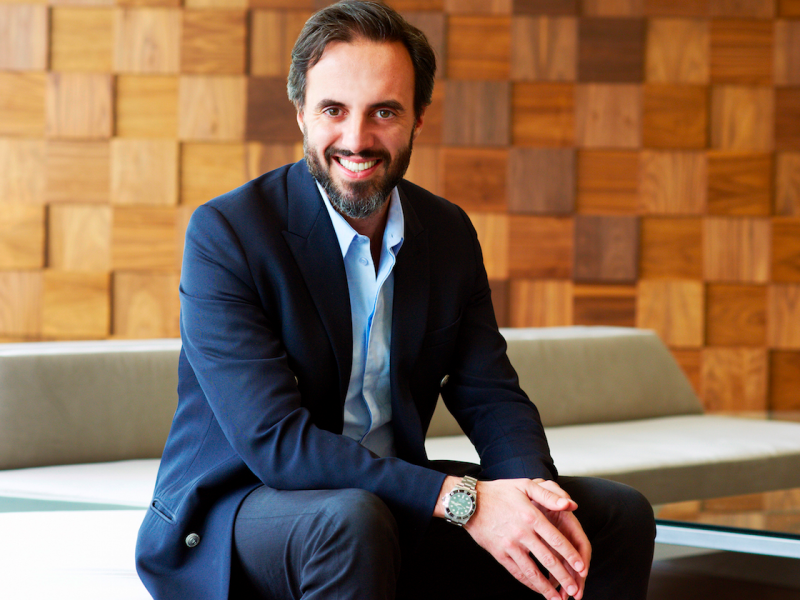 José Neves has built an online fashion empire in Farfetch, which collates thousands of luxury fashion items from designers like Dolce & Gabbana, Miu Miu, and Valentino. It's a very high-end, well-stocked online department store. But Neves is pushing the high-tech concept further:
Farfetch unveiled its "Store of the Future" at London's Design Museum earlier this year, showing off how physical stores can use your online shopping data to tailor your real-world shopping experience. Neves also confirmed in August that Farfetch was considering going public sooner rather than later and, in another coup, managed to hire Net-a-Porter founder Natalie Massenet as co-chairman in February.
Total amount raised: $700 million (£520 million) Headcount: Around 2,000 Previous rank: 11 (+6) Twitter: @farfetch_jose
---
4. Monzo CEO Tom Blomfield, the man building a bank for millennials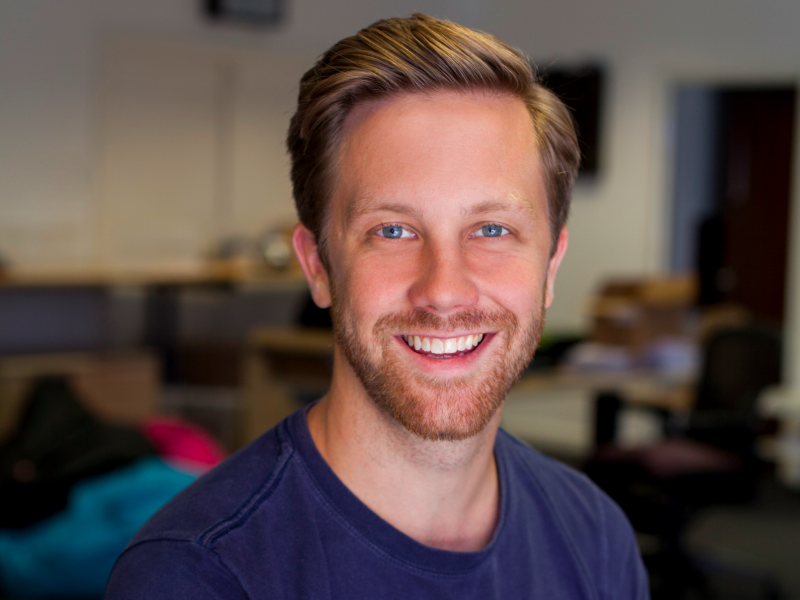 Tom Blomfield emerged from the GoCardless mafia in 2015, leaving the direct debit startup to found Mondo, an app-only bank and prepaid card. The last year has had its lows: A trademark challenge in the summer of 2016 meant the firm had to rebrand from Mondo to Monzo. But there were big high points too – the bank won its full banking license in April this year, and has just started expanding into current accounts.
Blomfield's push to keep Monzo as transparent and easy-to-use as possible, plus that amazing pre-paid card, has helped whip up hype and a long waiting list for the bank.
Total amount raised: $45 million (£33.4 million) Headcount: 145 Previous rank: 27 (+23) Twitter: @t_blom
---
3. Herman Narula and Rob Whitehead, two cofounders on a mission to build virtual worlds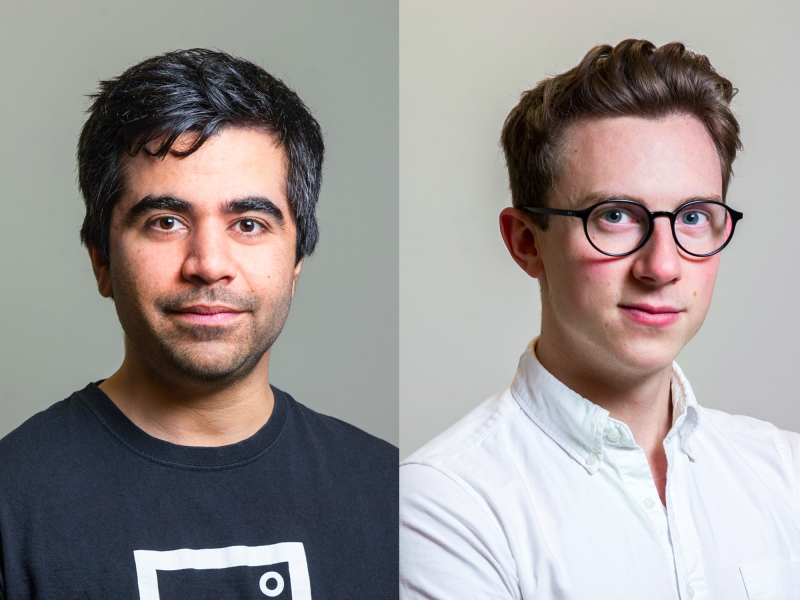 Herman Narula and Rob Whitehead are the fast-talking cofounders of Improbable – a buzzy British startup that builds software for use in simulations and virtual worlds. In simple terms, Improbable does the heavy lifting so you can concentrate on simulating whatever it is you want to simulate – whether that's video game universes, medical data, or defence applications.
The pair went to the University of Cambridge together, and founded Improbable in 2012. London-headquartered, it launched a San Francisco office in 2017, and in May it received a staggering $500 million (£373 million) cash injection from Japanese firm Softbank to go towards tech development and hiring. Previous backers include high-profile US VC fund Andreessen Horowitz in a rare European investment.
"Our goal is literally the way we live and work," CEO Narula said. "It's about sending a signal."
Read Business Insider's May 2017 interview with CEO Herman Narula here.
Total amount raised: $554 million (£412 million) Previous rank: 18 (+15) Twitter: @hermannarula and @rjfwhite
---
2. William Shu of Deliveroo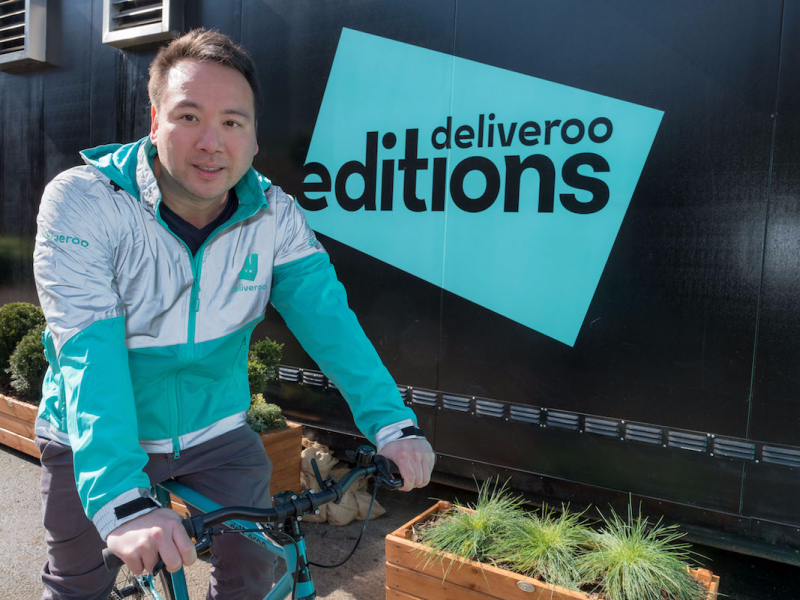 William Shu is CEO and cofounder of London-based food delivery company Deliveroo. The business lets people order food through their phones or a desktop site, and Deliveroo couriers bring the food to you.
In April Deliveroo launched a new project which saw it install temporary kitchens in car parks across London where it saw demand for takeaway food.
Deliveroo is now valued at over $2 billion (£1.5 billion) after investors pumped in another $385 million (£290 million) in September. The company has expanded around the world to locations such as Dubai and Singapore and its 2016 accounts showed revenue growth of 611% to £129 million.
Total amount raised: $860 million (£640 million) Previous rank: 2 (unchanged) Twitter: @willshu203
---
1. On a mission to solve intelligence, DeepMind cofounders Mustafa Suleyman, Demis Hassabis, and Shane Legg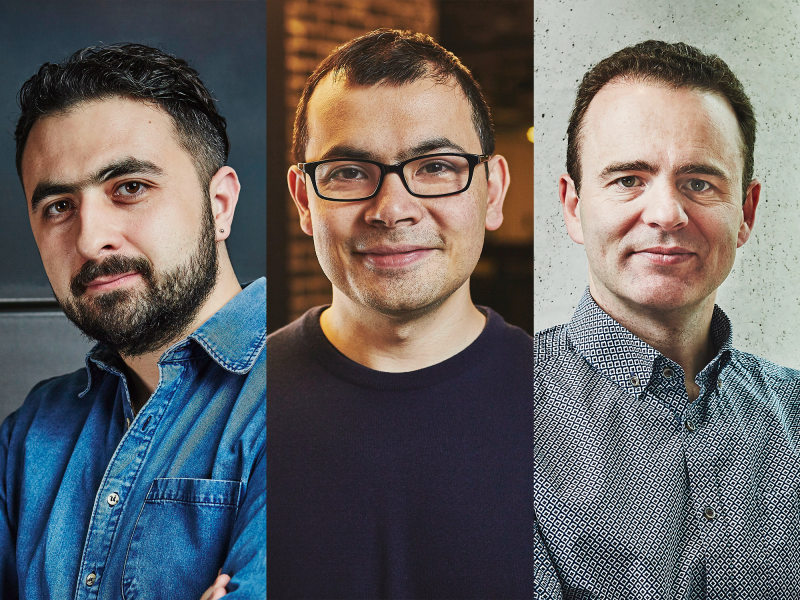 DeepMind is creating some of the smartest machines in the world right here in London under the watchful eye of Demis Hassabis, Mustafa Suleyman, and Shane Legg.
The artificial intelligence (AI) company, which was acquired by Google in 2014 for a reported £400 million, made headlines around the world last March when its AlphaGo AI defeated the world's best Go player, Lee Sedol. AlphaGo has gone on to beat every other Go professional that it has come up against and a documentary has been made to celebrate AlphaGo's success.
Google has also found a business model for DeepMind's software. Last July, the Mountain View search giant announced that it was using DeepMind's algorithms in its data centres to significantly reduce the amount of energy they use.
It hasn't all been plain sailing for DeepMind though. The UK data regulator ruled that DeepMind's first data-sharing deal with the NHS was illegal. The company has promised to avoid making the same mistakes again.
Previous rank: 19 (+18) Twitter: @mustafasuleymn, @demishassabis, and @shanelegg