Twitter is changing its named to X, Elon Musk announced Saturday.
Here are five more companies that rebranded, some controversially and others with success.
Including the original X.com, which became PayPal after Musk was ousted as CEO.
Elon Musk announced Saturday that Twitter will be changing its name to X. 
It technically marks the second rebrand in the company's history, as it was originally called "twttr" and used a green logo before the iconic blue bird. 
But Musk's move has provoked ridicule and the current X emblem looks set to change again.
Here are five more tech companies which changed their names — some controversially, and others leading to success.
From The Facebook to Facebook, then Meta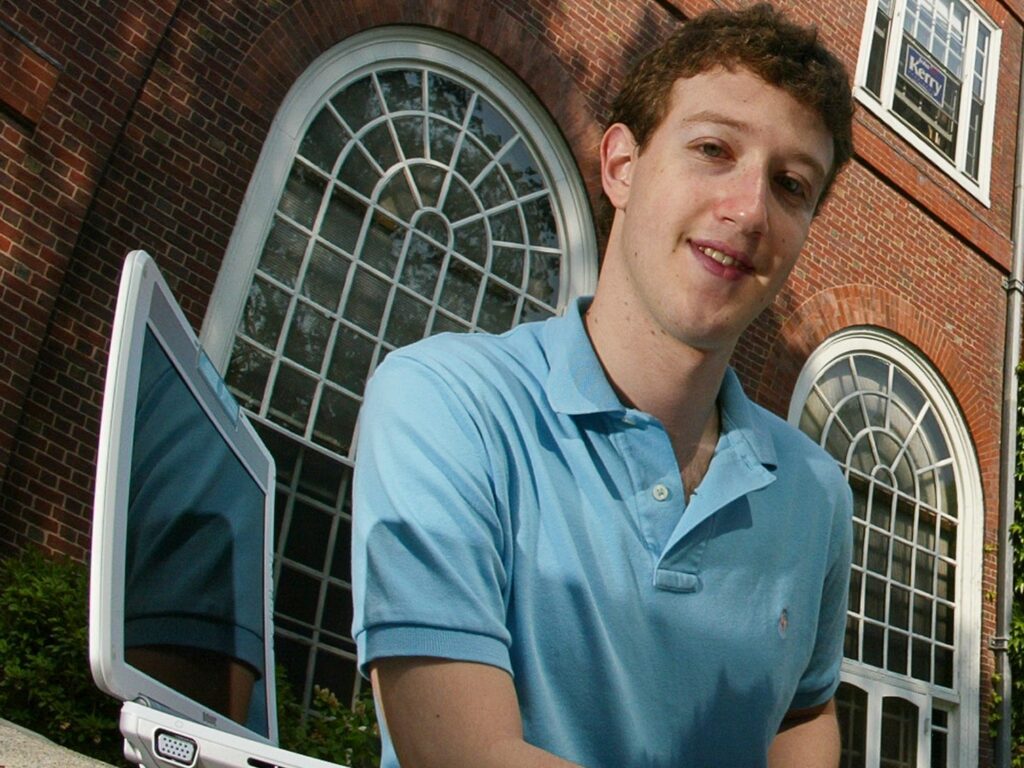 When Mark Zuckerberg founded his social media platform at Harvard University in 2004, it was originally called "The Facebook." 
Anyone who's seen "The Social Network" – a movie about the founding of the platform – will recall the scene where Sean Parker, the founding president of the company who is played by Justin Timberlake, tells Zuckerberg to drop the definite article. This paved the way for a sleeker brand. 
But while that's still the name of the social media platform, the company itself went for a controversial name change in 2021. 
Zuckerberg announced that Facebook would from then on be known as Meta — placing the company's bets on the metaverse.
Facebook had already purchased Oculus, the VR headset manufacturer, for $2 billion in 2014, but then investor hype for the metaverse grew stronger.
The name change came around the same time Facebook faced a PR crisis based on documents leaked by whistleblower Frances Haugen. But a study just weeks after found that its rebrand has actually caused public trust in the company to drop by 5%.
The cartoonish nature of Meta's VR avatars also did little to persuade people that this is the future. 
Now AI has replaced the metaverse as the next big thing and Meta's Reality Labs division continues to hemorrhage money.
Google to Alphabet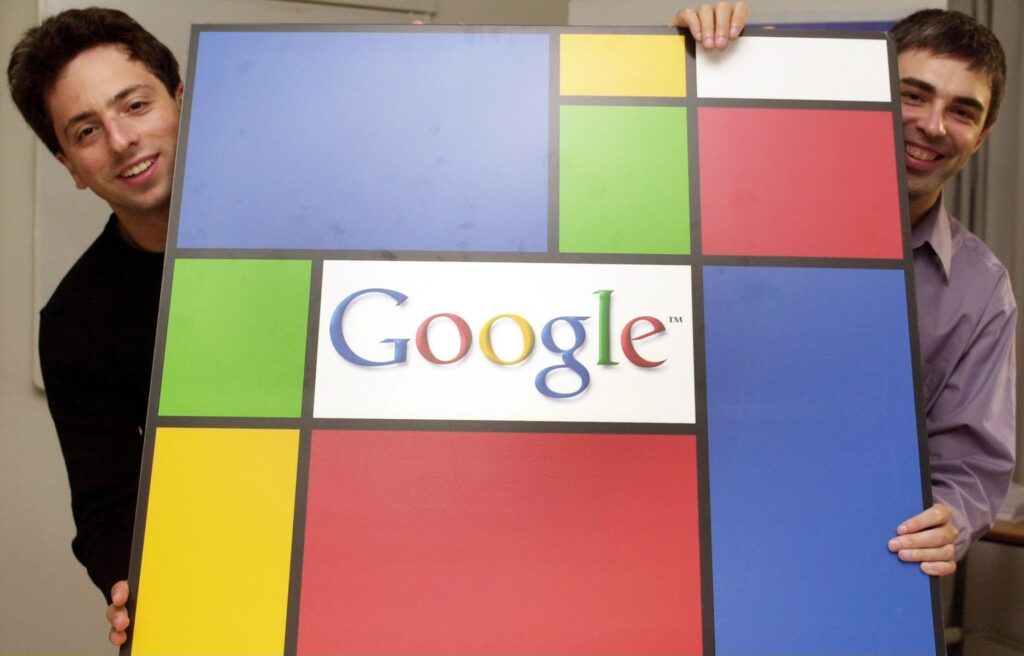 Google is another company that has undergone two name changes. It started as a research project in 1996 by Stanford Ph.D. students Larry Page and Sergey Brin, who nicknamed it "BackRub."
But less than a year later it became Google, named after the number googol — equivalent to 10100 — and the name stuck for nearly two decades. 
We still know the search engine as Google, but in 2015 the company rebranded as Alphabet under a corporate restructuring. 
It's technically more complicated than a simple name change, as it turned the company into a conglomerate.
This allowed the company to expand from its core business of internet search and advertising to focus on other products, like the Waymo self-driving car and drone delivery.
Page and Brin were also able to maintain control of the company through voting rights without being in charge of as many divisions, thanks to super-voting shares.
There were also some rumors that the Alphabet restructuring was pushed forward because Sundar Pichai, who was heading up Google's core product teams – Chrome and Android – may have been offered the CEO role at both Twitter and Microsoft. He became CEO of Google in 2015, and then CEO of Alphabet four years later.
But the rebrand hasn't totally caught on in the popular vernacular, with the company still often referred to as Google. 
Burbn to Instagram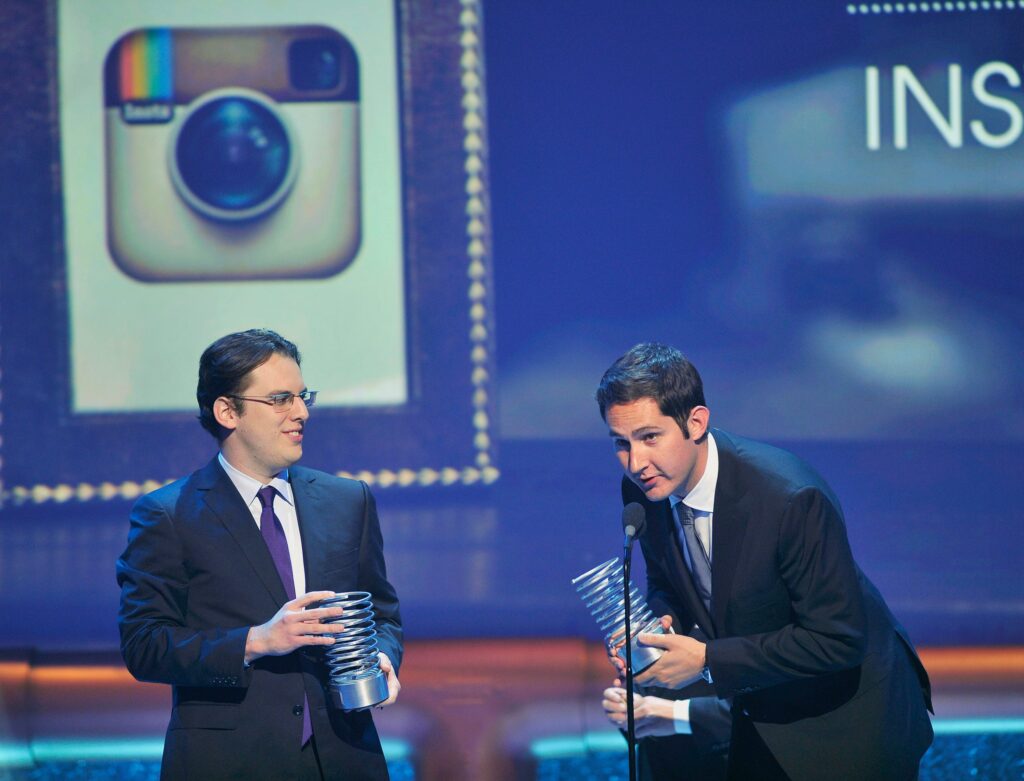 Instagram started out as an app called Burbn, which was set up by Kevin Systrom and named after the whiskey, though omitting some vowels – a naming style that was popular with tech startups at the time.
It was initially based around locations with users sharing photos of different restaurants or bars they visited. 
Within a year, the app raised $500,000 in seed funding from Baseline Ventures and Andreessen Horowitz. Mike Krieger, a fellow Stanford University graduate, then joined the project. 
Soon after Krieger came on board the pair decided to focus the app on the photo-sharing feature. 
Systrom then created a photo filter on the app, which he said came about after his girlfriend said she wouldn't want to post photos because of the iPhone 4's poor camera quality. 
Then the name Instagram came about, a portmanteau of "instant" and "telegram." 
It was originally billed on the App Store as a product from Burbn, Inc, per Wired. Instagram was downloaded 25,000 times in the first 24 hours, crashing its servers, Fortune reported.
A month later, it passed 1 million registered users, before being bought by Facebook in 2012 for $1 billion. 
Cadabra to Amazon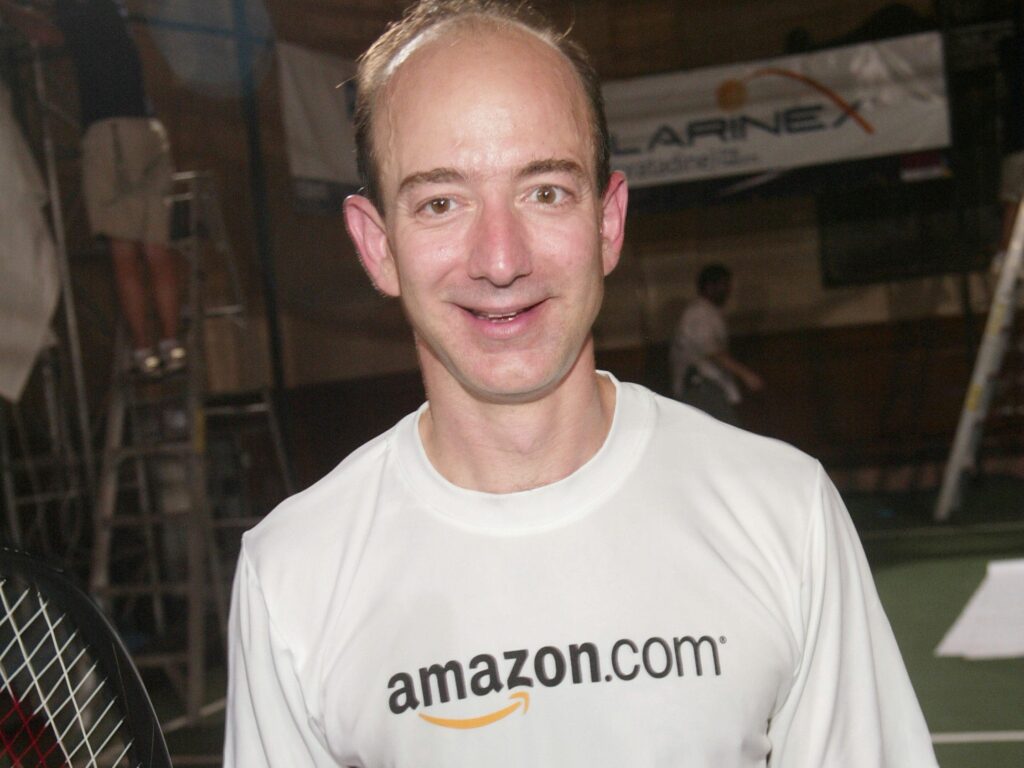 This one wasn't quite as controversial as the others, because Amazon hadn't officially launched yet. 
Before Jeff Bezos became a billionaire — and well before he got shredded — the hedge fund VP quit his job to start an online bookstore in 1994 as internet usage skyrocketed.
But the business plan was first written for a company called Cadabra, as in a magician's "Abracadabra."
Bezos' lawyer suggested that it was too obscure and that it sounded too similar to "cadaver."
Bezos and his then-wife, Mackenzie Scott, began registering other domain names like Awake.com, Browse.com, and Bookmall.com. 
None of those stuck, so Bezos went flicking through his dictionary. At the time, website listings were alphabetized, so he wanted a word that started with "A." 
And the name of the world's largest river seemed perfect for harnessing the ever-expanding world wide web. 
Before Twitter became X, X.com became PayPal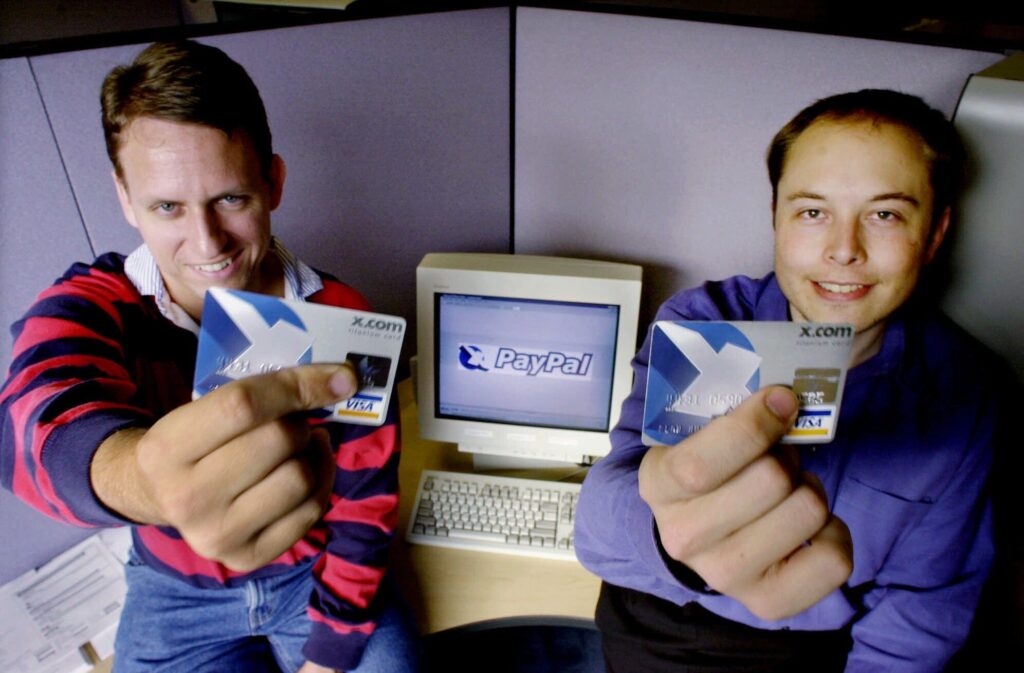 Elon Musk cofounded the online payment company X.com in 1999 before it merged with Peter Thiel's Confinity a year later.
At first, PayPal was the name of a Confinity product that used PalmPilots to transfer money via infrared sensors, but then it became that company's main business as they explored the use of email.
The merged company was initially called X.com, and Musk became its second CEO in May 2000, as recounted in Jimmy Soni's book "The Founders."
PayPal had 1.7 million accounts compared to X.com's 270,000, although Musk still wanted it to be known as "X-PayPal," according to Soni's book.
And his persistence in keeping the X name irritated the board, who launched a coup to install Thiel as CEO while Musk was on his honeymoon in September 2000, per "The Founders."
The following year, the company was officially renamed PayPal.
Walter Isaacson shared an excerpt from his upcoming biography of Musk, detailing how he tried to argue in favor of the name X.com, but focus groups had suggested it "conjured up visions of a seedy site you would not talk about in polite company."
PayPal was sold to eBay for $1.5 billion in 2002, and Musk repurchased the X.com domain in 2017.