With its techno nightclubs, hipster coffee shops, and eccentric residents, Berlin has developed a reputation for being one of Europe's coolest cities.
The German capital – once described as "poor but sexy" by former mayor Klaus Wowereit – may be arty but it has struggled to compete with other German cities such as Frankfurt and Hamburg when it comes to economic output.
There are signs, however, that this is starting to change, thanks in part to a surge in the number of technology companies that are now based in Berlin.
From tech giants like Google, Apple, and Facebook to local success stories like music streaming service SoundCloud and to-do list app Wunderlist, Berlin is spawning a diverse range of technology firms that employ thousands of people across the city.
Here are 30 of the coolest tech firms in Berlin:
---
30. Daheim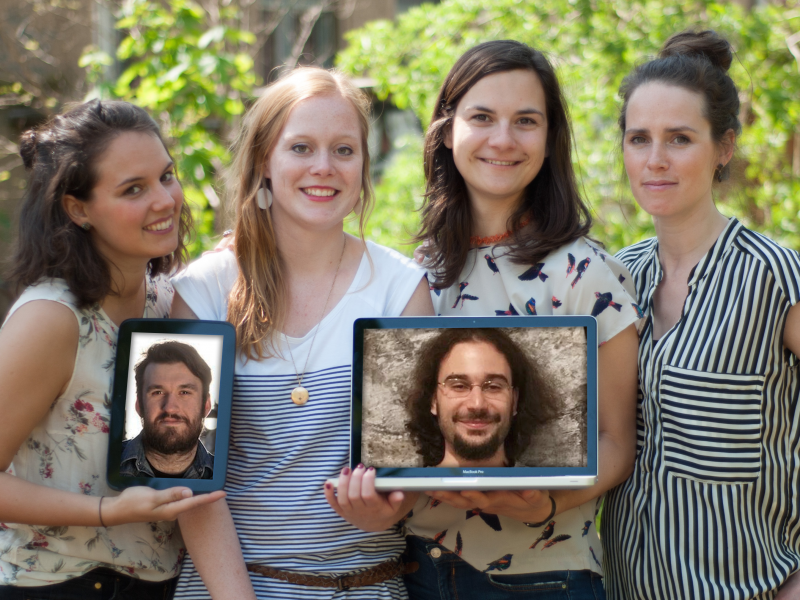 Lees ook op Business Insider
Daheim is a social startup that's aiming to help refugees across Germany to learn German. The startup's platform allows refugees from countries like Iraq and Afghanistan to have a Skype-like video call with a German-speaking person who is happy to try to help refugees to learn the language.
Founded: 2016
Funding: Between €60,000 (£49,000) and €70,000 (£58,000)
Number of staff: 9 (volunteers)
READ MORE: Daheim is on a mission to help refugees to learn German
---
29. Heuro Labs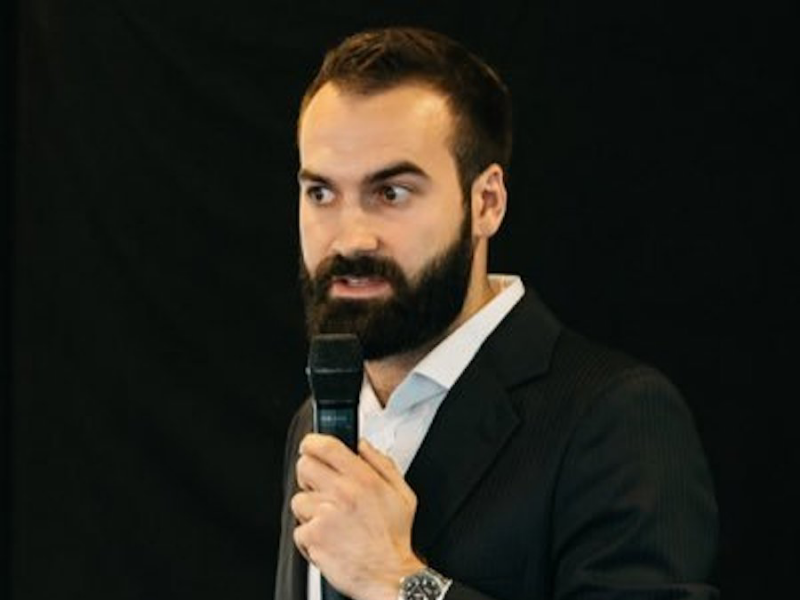 Heuro Labs comprises a team of 10 computer scientists, quantum physicists, and mathematicians developing an artificial intelligence platform called Cognitio. The company states on its website that its mission is to make machines intelligent and autonomous so that humans can focus on other tasks.
Founded: 2014
Funding: Not disclosed
Number of staff: 10
---
28. Tech Open Air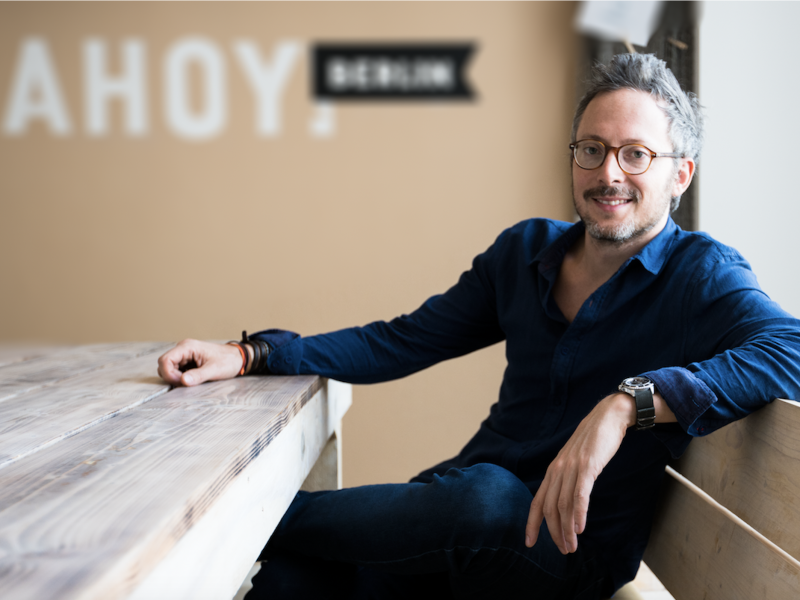 Tech Open Air is a summer festival in Berlin that aims to combine tech, music, art and science. The idea for the festival was conceived in 2014 and has since been backed by SoundCloud cofounder Alex Ljung, Wunderlist cofounder Christian Reber, and Factory cofounder Simon Schäfer. Tech Open Air also holds a series of other events in cities around the world, such as Tokyo, Cape Town, and Austin.
Founded: 2012
Funding: Not disclosed
Number of staff: 10-15
---
27. Helpling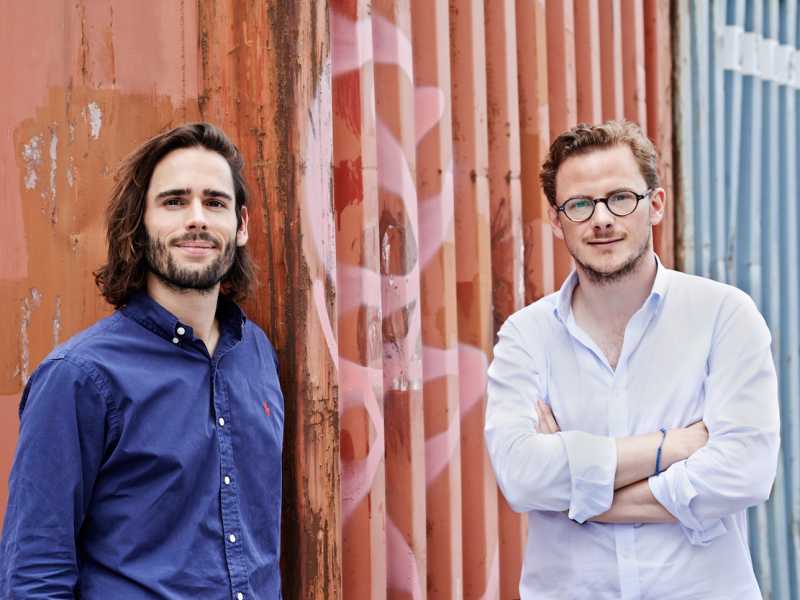 Helpling is a Rocket-backed tech company. The startup allows people to book cleaners and other handymen on demand for just over £10 an hour. In July 2015, Helpling acquired UK rival Hassle for a reported €32 million (£24 million).
Founded: 2014
Funding: $73 million (€67 million; £57 million)
Number of staff: 200
READ MORE: Hassle cofounders leave Helpling six months after being bought by the German rival for £24 million
---
26. Hackerbay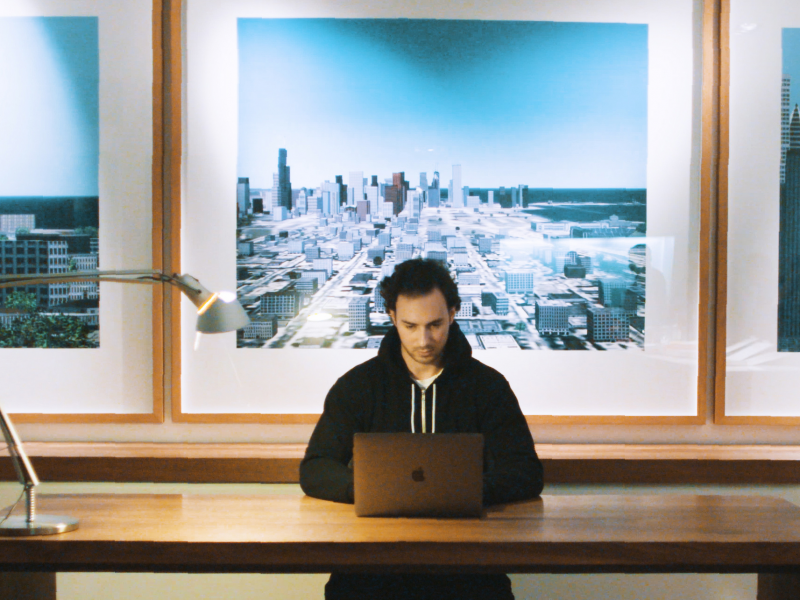 Founded in 2016, Hackerbay's clients already include Twitter, Facebook, Lyft, Audi, and Wirecard. Twitter, for example, asked Hackerbay's founders to work on several projects and one of them included digitising a foosball table in its Berlin office – something they were able to do in 24 hours. The company charges €15,000 (£13,000) on average for each application.
Founded: 2016
Funding: $220,000 (£170,000)
Number of staff: 11-50
---
25. PTScientists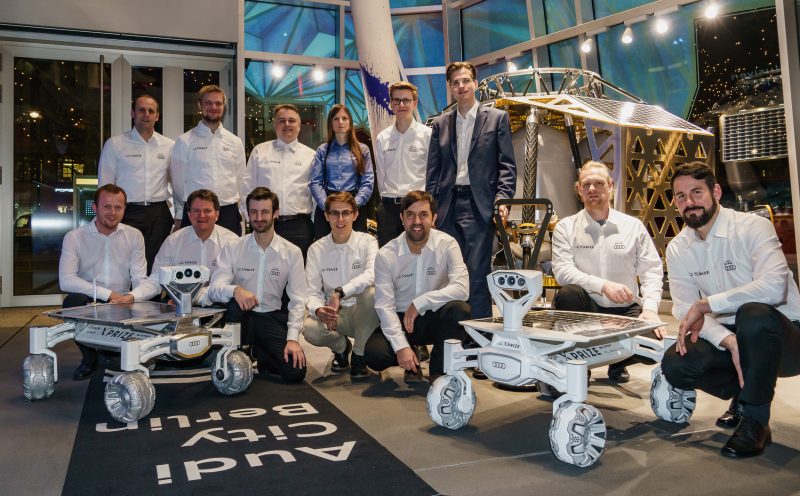 PTScientists is a science and engineering startup developing spacecrafts and robots for the moon. The organisation, which boasts around 35 volunteer engineers, has teamed up with Audi and other corporates to develop a robot. At some point in the coming years, the PTScientists hopes that Audi Lunar Quattro robot will carry out scientific research on the lunar surface, and revisit the site of the final human landing on the Moon, Taurus-Littrow.
Founded: 2009
Funding: Not disclosed
Number of staff: 35
---
24. SAP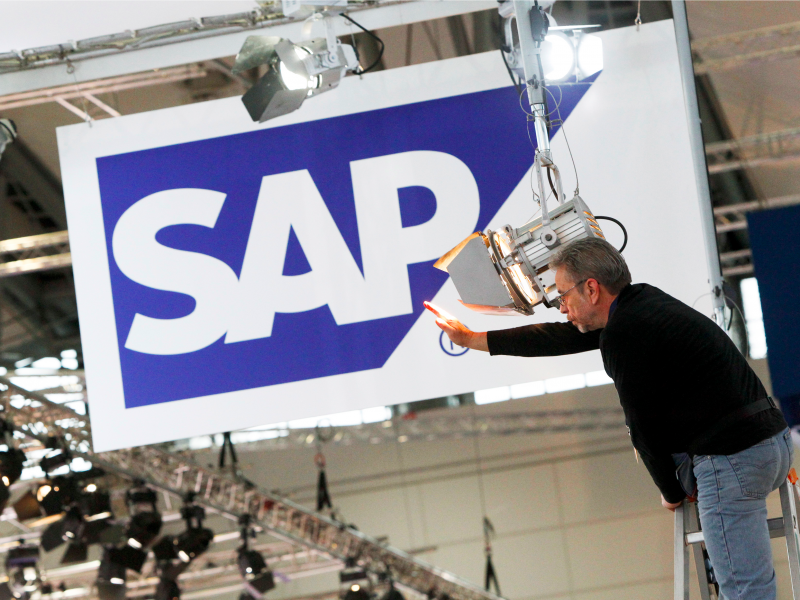 Enterprise software firm SAP is Europe's most valuable tech company, with a market cap of $115 billion (£89 million). The tech giant, which provides business applications that help companies to manage their operations and customer relations, is headquartered in Walldorf but it also has a significant presence in Berlin.
Founded: 1972
Number of staff: 84,183
READ MORE: Europe's most valuable tech company has announced a $35 million startup fund
---
23. SumUp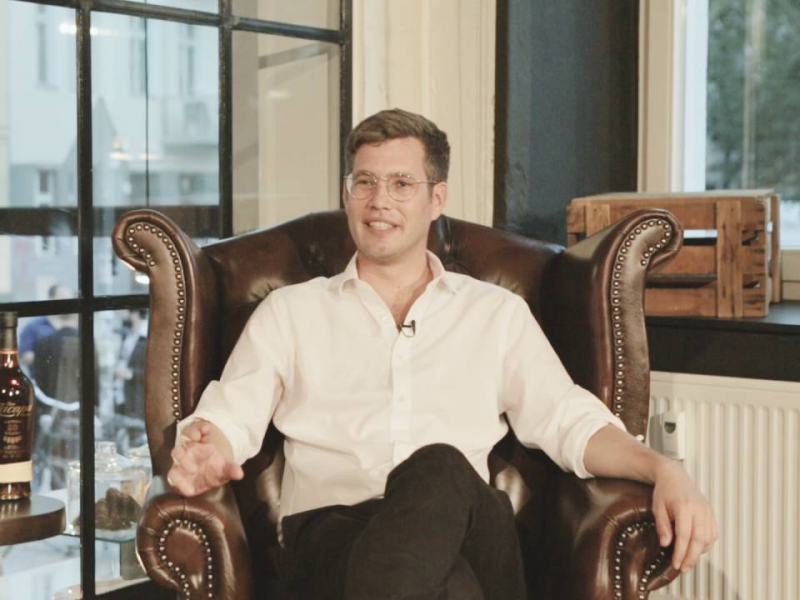 SumUp is a mobile payments provider that allows small companies to accept credit and debit cards in large parts of Europe, the US, and Brazil. The iZettle competitor merged last year with Rocket Internet-backed company payleven.
Founded: 2o11
Number of staff: Around 400
---
22. Google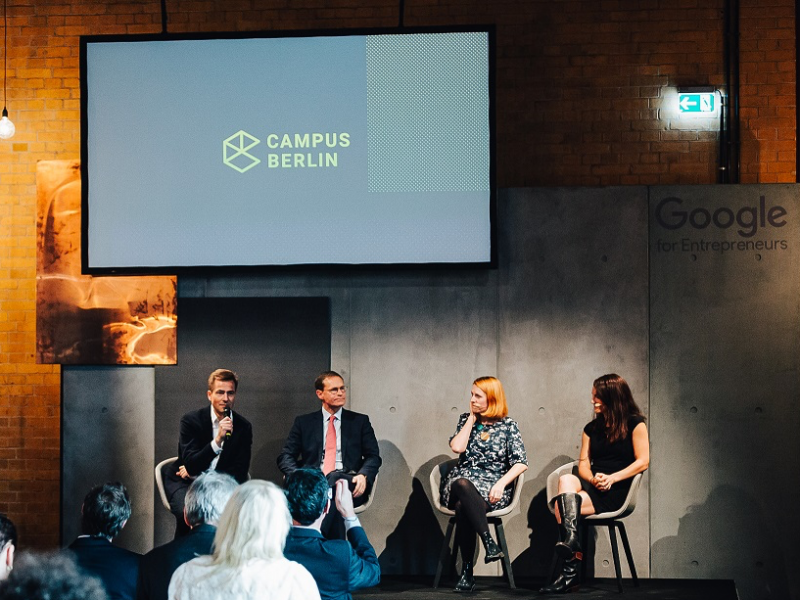 Another one that doesn't need too much of an introduction. Internet giant Google has a team of roughly 200 people in Berlin, with employees working on Google's policy, legal, and engineering efforts. Google is also in the process of opening one of its "Campus" startup hubs in Berlin.
Founded: 1998
Number of staff: 57,100 and less than 300 in Berlin
READ MORE: Google is opening a "Campus" in Berlin for entrepreneurs
---
21. HelloFresh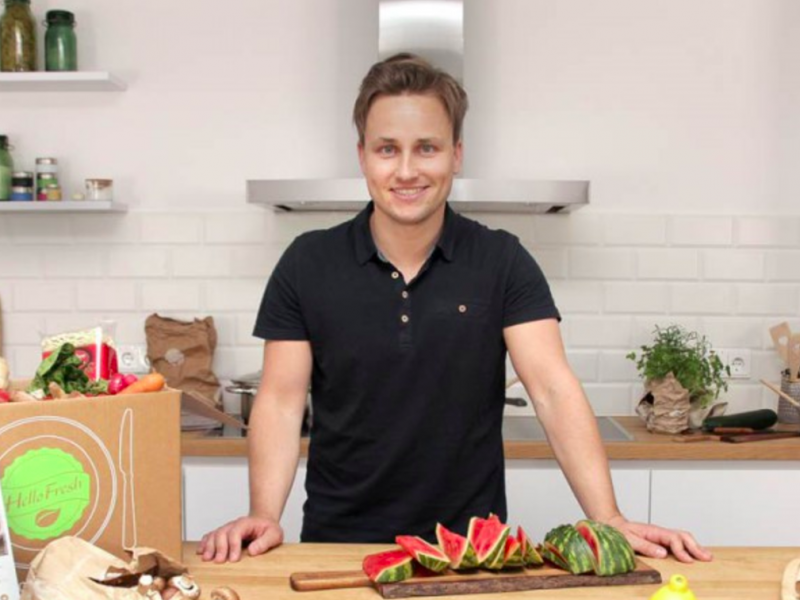 HelloFresh is a meal-kit delivery company backed by Berlin startup investor Rocket Internet. The company sends people boxes containing pre-chosen ingredients and recipes. The idea is that it's easier than shopping at the supermarket and healthier too. Plus you get to pick up new culinary skills and try dishes you might not normally go for.
Founded: 2012
Number of staff: 2,500
READ MORE: Startups that deliver healthy recipe kits to your front door are carving away at supermarket revenues
---
20. Here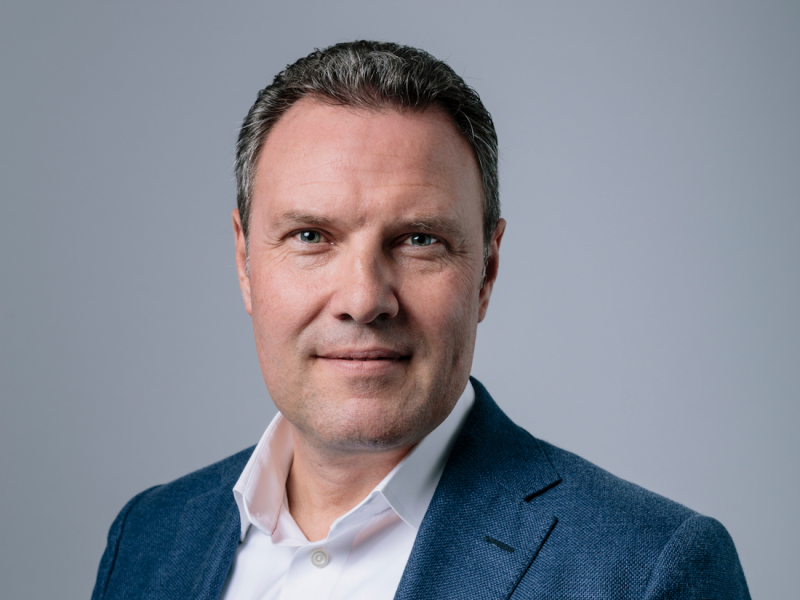 Here is a mapping company that is owned by a consortium of German automotive companies (namely Volkswagen, BMW, and Daimler). The business – which has lost several staff to Apple recently while beating Uber to hire others – sells or licenses its mapping content to other companies, including Garmin, BMW, Oracle, and Amazon.com.
Founded: 1985
Number of staff: Around 1,000 in Berlin
READ MORE: Mapping company Here fought off Uber to hire engineers from failed startup Karhoo
---
19. Blacklane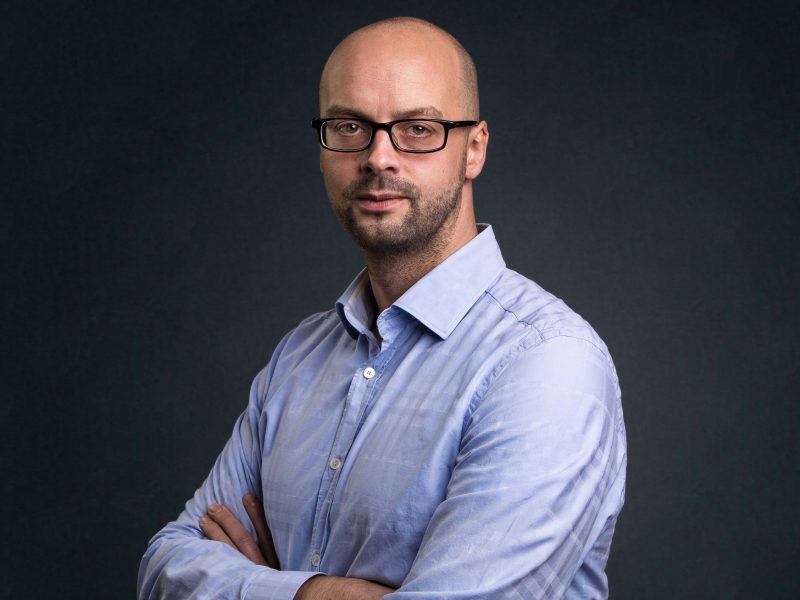 Blacklane's website and app allows people to pre-book a ride in more than 250 cities around the world. The company, cofounded by Jens Wohltorf alongside CTO Frank Steuer in 2011, is targetting itself at premium travellers who want an element of luxury on their journey. Users that book a business class chauffeur can expect their driver to turn up in a Mercedes E-Class, a BMW 5 Series, a Lincoln Town Car, or similar, while those that book first class can expect a Mercedes S-Class, a BMW 7 Series, an Audi A8, or similar.
Founded: 2011
Funding: $42.5 million (£32.9 million)
Number of staff: 220
READ MORE: Taxi app Blacklane wants to work with rival companies like Uber to take on the regulators
---
18. Facebook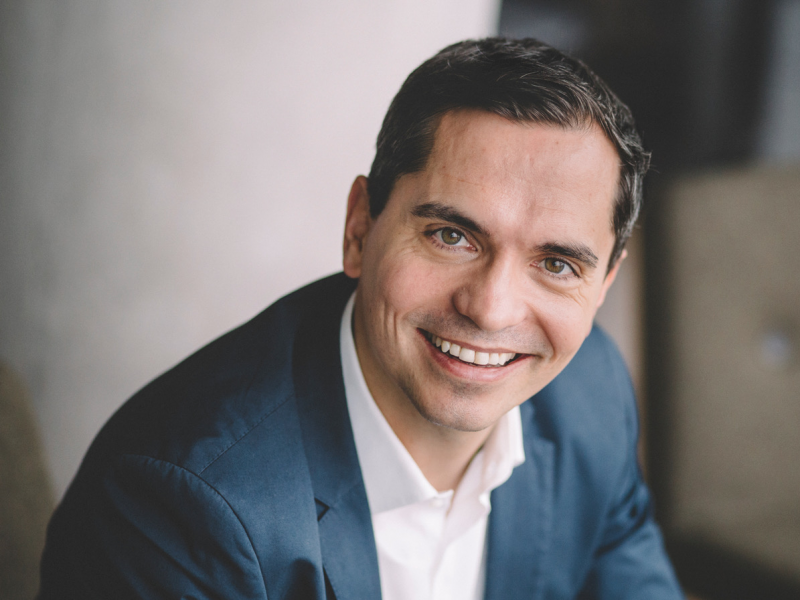 Facebook is another Silicon Valley tech giant that has opened an office in Berlin. The company, which has over 29 million active monthly users in Germany, doesn't specify how many of its staff are in the Berlin office but it says it has more than 100 employees in Germany working on a range of areas including sales marketing, public policy, and communications. The social media giant's Germany business is led by Martin Ott, who is Facebook's managing director for Central Europe.
Founded: 2004
Number of staff: More than 100 across Hamburg and Berlin. 17,048 employees globally as of December 31, 2016
READ MORE: Facebook exec says they haven't figured out how to delete fake news content that could trigger €50 million fines in Germany
---
17. Morressier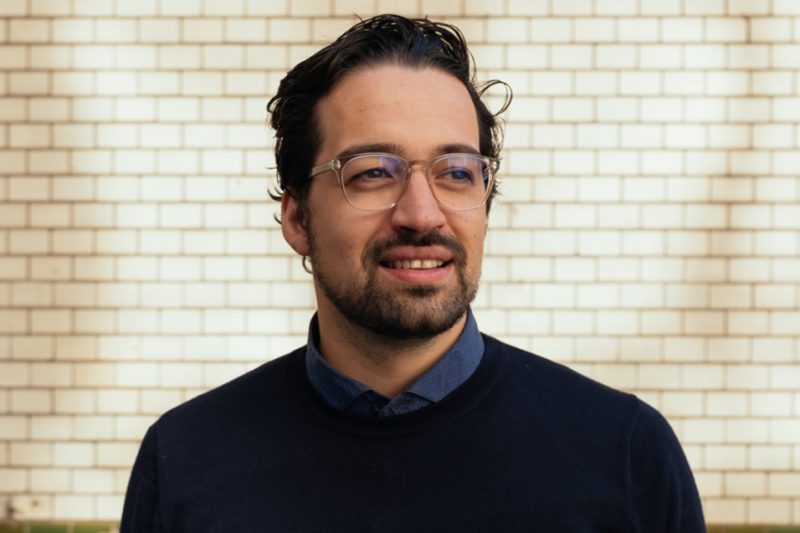 Morressier is a platform that aims to digitise academic conferences by allowing researchers to upload their posters and presentations onto the internet for other delegates to see and interact with.
Founded: 2014
Funding: $1.7 million (£1.26 million)
Number of staff: 10-20
---
16. Deepstreamhub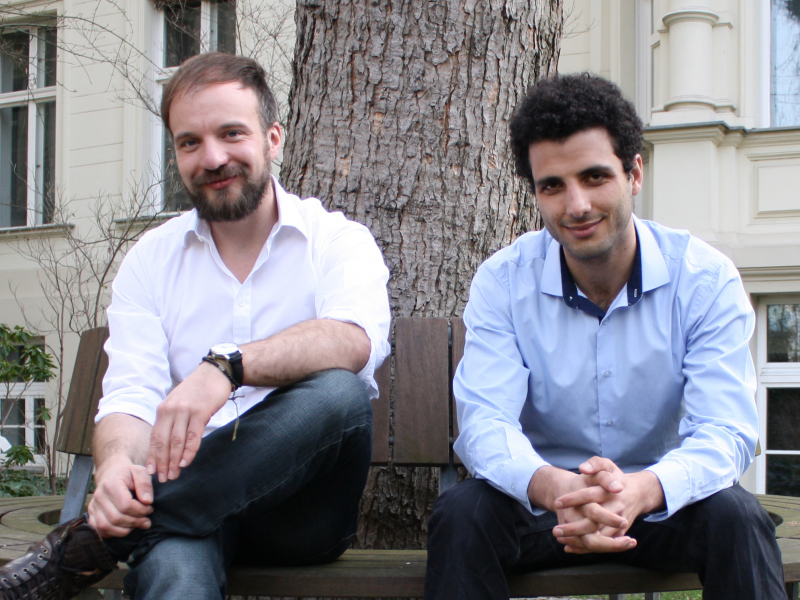 DeepstreamHub is a cloud-platform that aims to help developers to build realtime apps. The company – founded by former investment banking technologists Wolfram Hempel and Yasser Fadl – says that its platform can be used to create applications that synchronise data within milliseconds of it becoming available.
Founded: 2016
Funding: €1.7 million (£1.4 million)
Number of staff: 13
---
15. Delivery Hero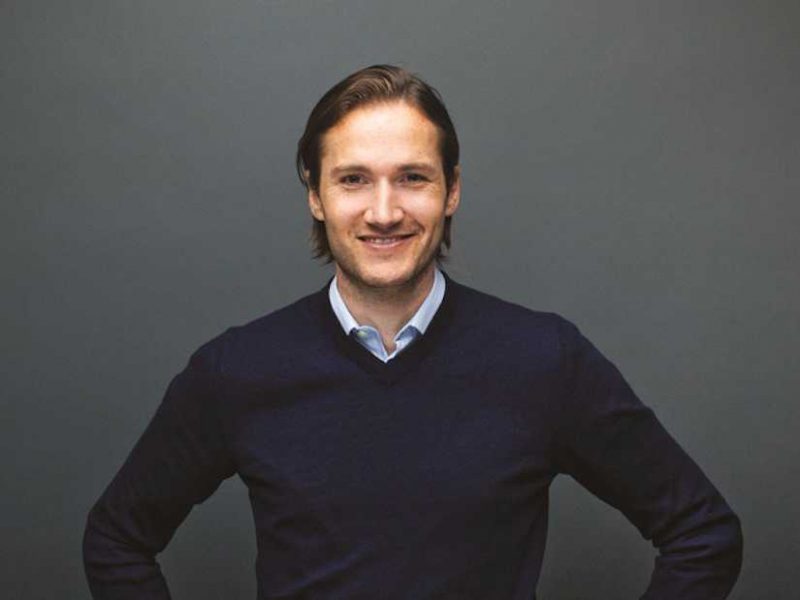 Delivery Hero is a food delivery startup that competes with the likes of Deliveroo, Foodora, and UberEats. Last December, Delivery Hero expanded its geographic footprint through the acquisition of Food Panda, which added 20 countries to Delivery Hero's portfolio.
Founded: 2010
Number of staff: Over 5,000
---
14. Rocket Internet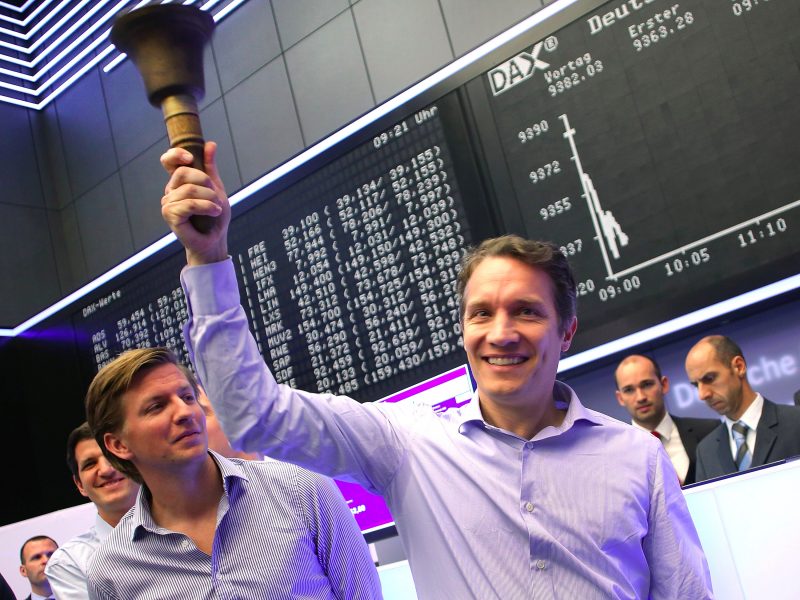 Founded by Oliver Samwer, Rocket Internet is a publicly listed company that creates online startups and expands them worldwide. The company has something of a reputation in Berlin for being the tech firm that paved the way for the larger ecosystem that exists there today. It also has a reputation for copying ideas spawned in Silicon Valley and quickly launching them in developing markets.
Founded: 2007
Number of staff: 270
READ MORE: The CEO of Rocket Internet says he only checks the company's stock price when he's bored at the weekend
---
13. Apple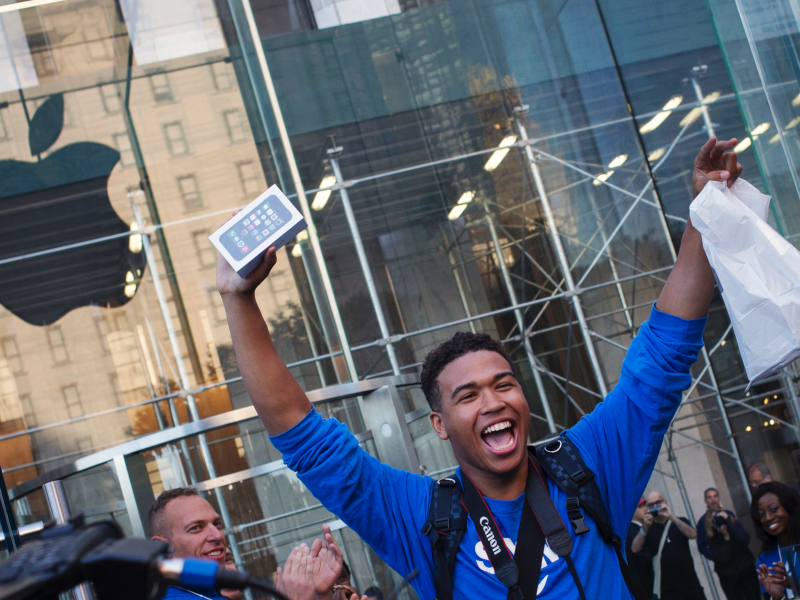 This one needs no introduction. Apple is one of the largest tech companies in the world and it has a small team based in Berlin, including several engineers that are working on Apple Maps. The location of Apple's Berlin office has been a closely guarded secret but Business Insider discovered the office in the middle of the city in May.
Founded: 1976
Number of staff: 115,000 worldwide, less than 100 in Berlin
READ MORE: Apple has set up a secret office in Berlin to 'cherrypick' mapping engineers from Here
---
12. Skoove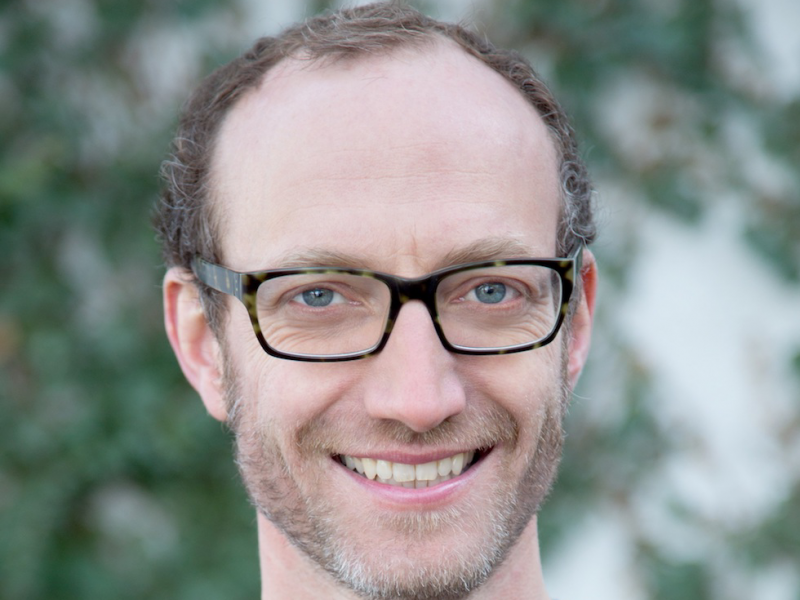 Skoove is a music startup based in a building next to Berlin's well-known Watergate nightclub. The company has developed an iPad application that aims to teach people how to play instruments like guitar and piano by showing them demoes and listening to them perform.
Founded: 2015
Funding: €1.2 million (£1 million)
Number of staff: 15
---
11. EyeEm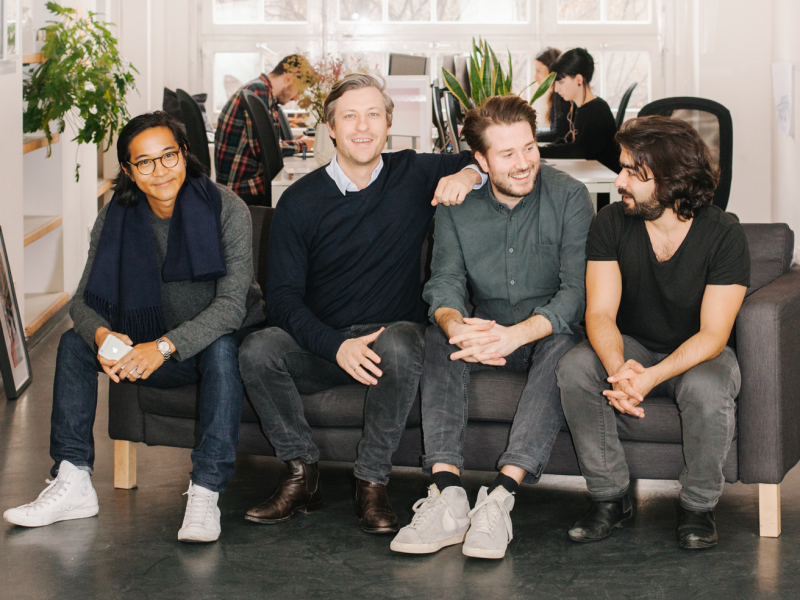 Instagram rival EyeEm has developed a free smartphone app that allows people to edit and share photos. It also allows companies to search for thousands of different objects and categories contained within images through the use of artificial intelligence and computer vision technology. There are over 20 million people using the app, according to the company.
Founded: 2011
Funding: $24 million (£19 million)
Number of staff: 73
READ MORE: How the photo-sharing app EyeEm is staying relevant in an Instagram world
---
10. Zalando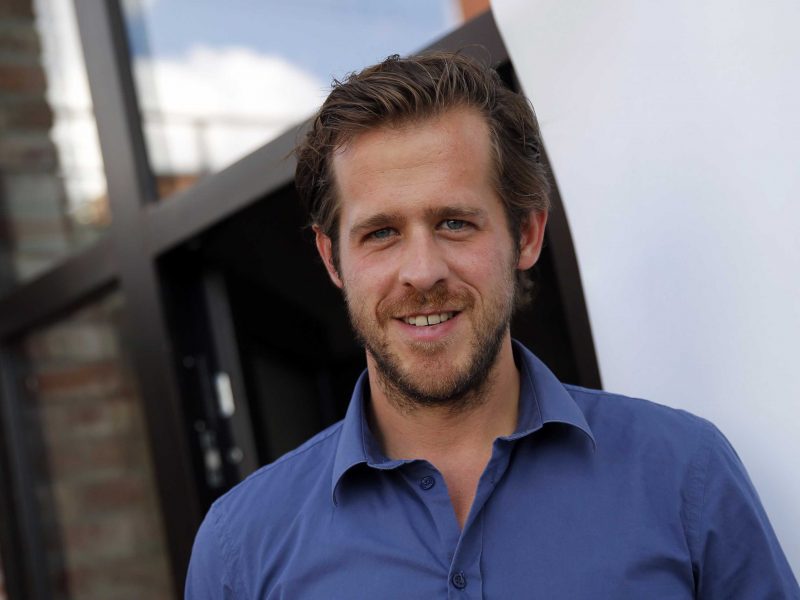 Zalando is an online fashion platform available in 15 countries that sells shoes, clothing, and accessories from 1,500 brands. In addition to its online platform, Zalando also has a physical store in an old industrial building on the River Spree.
Founded: 2008
Number of staff: 12,000
READ MORE: Zalando plans to hire 1,000 engineers in aggressive expansion, leaked memo shows
---
9. Babbel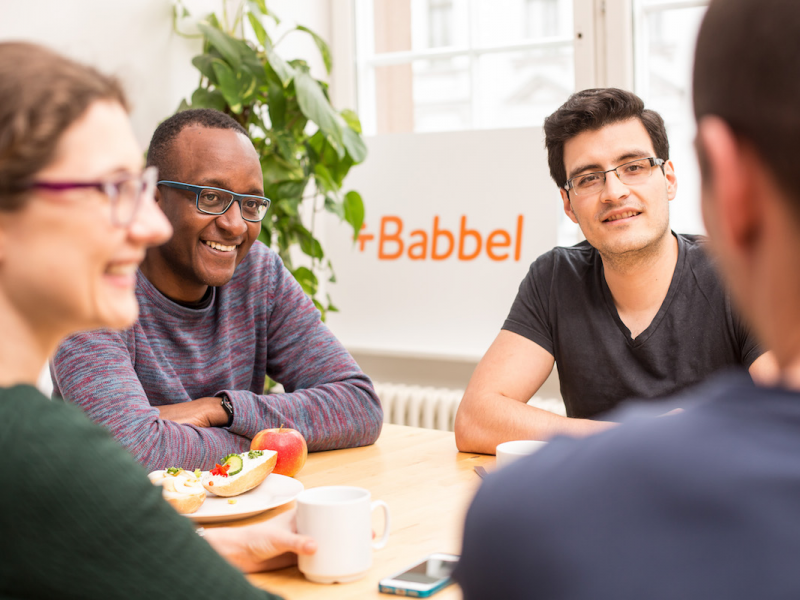 Babbel has developed a language-learning platform that can be used on desktop and mobile. The Babbel platform has over a dozen languages listed on its platform, including Indonesian, Swedish, and Russian. It claims to set itself apart from apps like Duolingo and Memrise by using a more advanced didactic method.
Founded: 2007
Funding: $33.3 million (£25.7 million)
Number of staff: 450
READ MORE: 32 British employees at Berlin language startup Babbel are concerned about what Brexit means for their future
---
8. Amazon
Amazon has a development centre in Mitte where scientists work on Amazon's artificial intelligence and machine learning efforts – the team in Berlin contributed to the development of the technology that underpins Alexa. In terms of logistics, Amazon has a 65,000 square metre warehouse in the suburb of Brieselang (30km from downtown Berlin) that provides same-day delivery to customers in Berlin, Hamburg, and Leipzig.
Founded: 1994
Number of staff: 16,500 in Germany and over 1,000 in Berlin
READ MORE: Amazon might buy an airport in Germany
---
7. Ada Health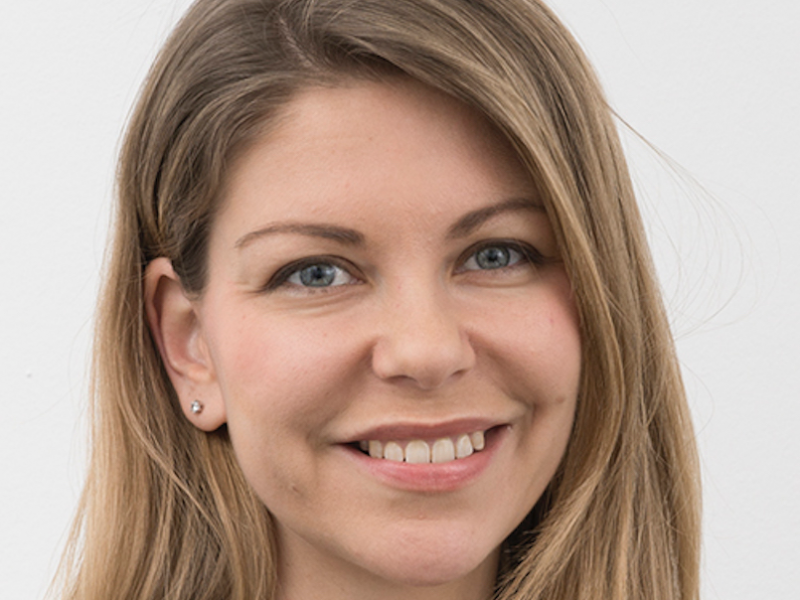 Ada has developed a personal health app that provides feedback and advice when you're feeling unwell. The app, launched in 2016 after six years of research and development, allows the user to ask questions and describe their symptoms to an artificial intelligence "doctor" in the same way that London rival Babylon does.
Founded: 2011
Funding: $66 million (£49 million)
Number of staff: 100-200
---
6. Juniqe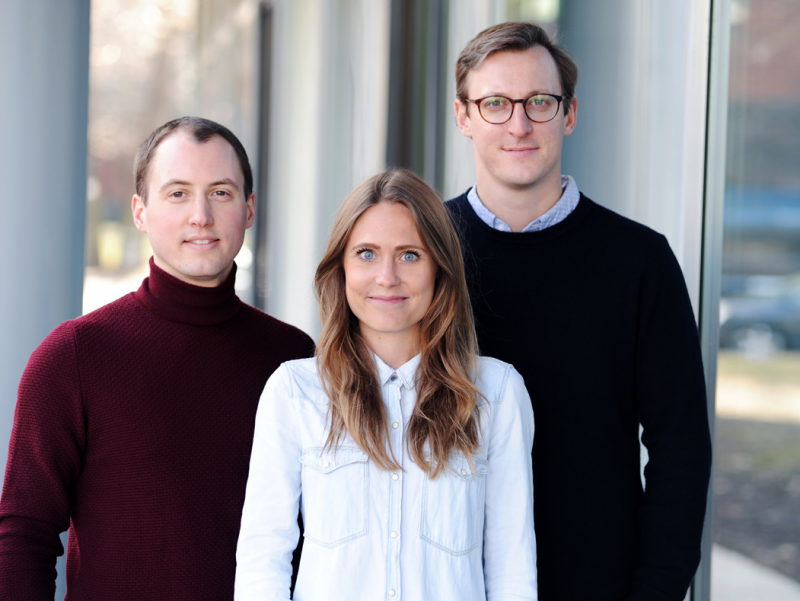 Juniqe is a Kreuzberg-based company that takes eclectic designs submitted by independent artists and prints them onto wall art, clothes, and accessories. It then sells the art and lifestyle products on its website for anywhere between £10 and £400.
Founded by Lea Lange, Sebastian Hasebrink and Marc Pohl, the online store has experienced rapid growth since first going live in 2014. Juniqe currently sells to 13 different countries across Europe, and is working on expanding to many more.
Founded: 2014
Funding: €20 million (£17 million)
Staff: 104
---
5. 6WunderKinder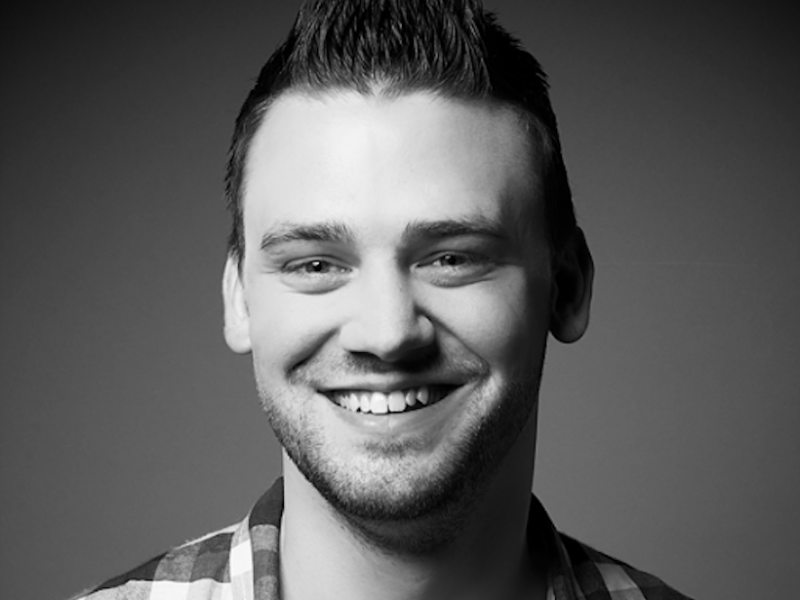 6WunderKinders built the Wuderlist to-do list application that was acquired by Microsoft in June 2015 for between $100 and $200 million. Sadly, the US tech giant has built its own version of Wunderlist and now it plans to shut it down.
Founded: 2010
---
4. N26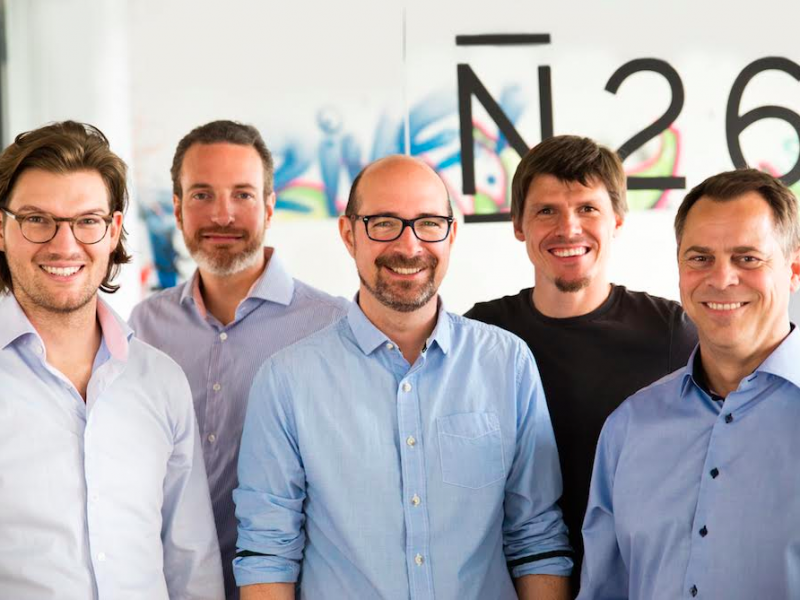 N26 is an app-only bank with over 500,000 users across Europe. The company offers a debit card and account that can be controlled from an app. It also has nifty features such as the ability to borrow up to €25,000 (£21,000) straight from your smartphone.
Founded: 2015
Funding: $55 million (£43 million)
Number of staff: 200
READ MORE: German startup bank N26 lets you borrow up to €25,000 straight from your smartphone
---
3. Clue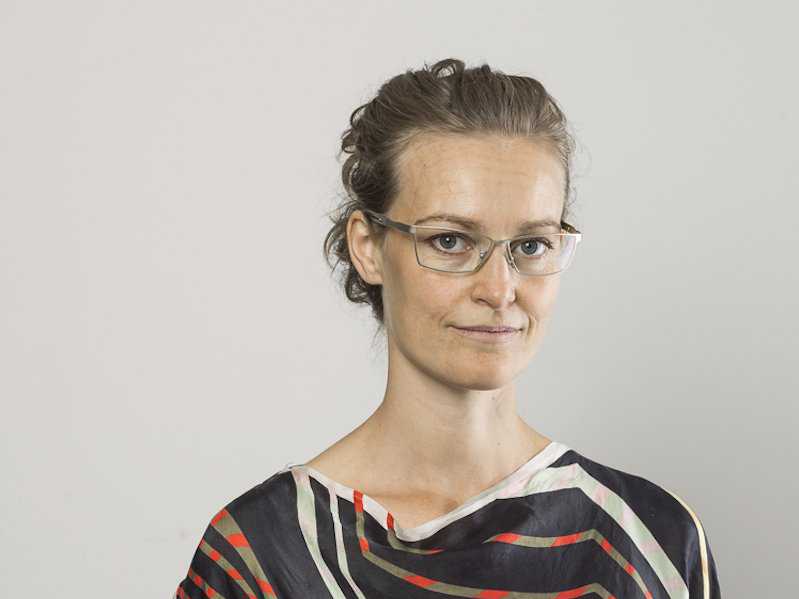 Clue is a startup that has developed an app with the same name to help women track their periods. Women answer a series of questions each day and get feedback based on the data they input. The app has several million users across the iOS and Android smartphone platforms and a small number on the Apple Watch.
Founded: 2013
Funding: $30 million (£24 million)
Number of staff: 50
READ MORE: The CEO of a period tracking startup that's raised $30 million explained how she plans to start making money
---
2. ResearchGate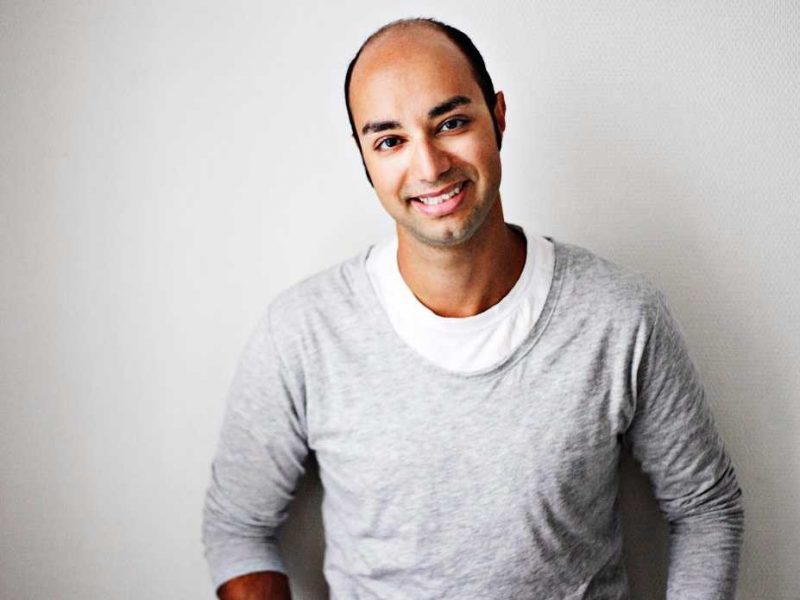 ResearchGate is a social media platform for scientists. The nine-year-old company, which allows scientists to give each other feedback and work together on projects, has raised over $87 million (£67 million) with help from the likes of Bill Gates and Goldman Sachs. It started off as a free-to-use platform for academics but it's become increasingly popular with scientists working in corporates, including tech firms like Google and Facebook. In total, ResearchGate boasts over 10 million users.
Founded: 2008
Funding: $87 million (£67 million)
Number of staff: 300
READ MORE: Goldman Sachs and Bill Gates quietly invested $52 million in a social network for scientists
---
1. SoundCloud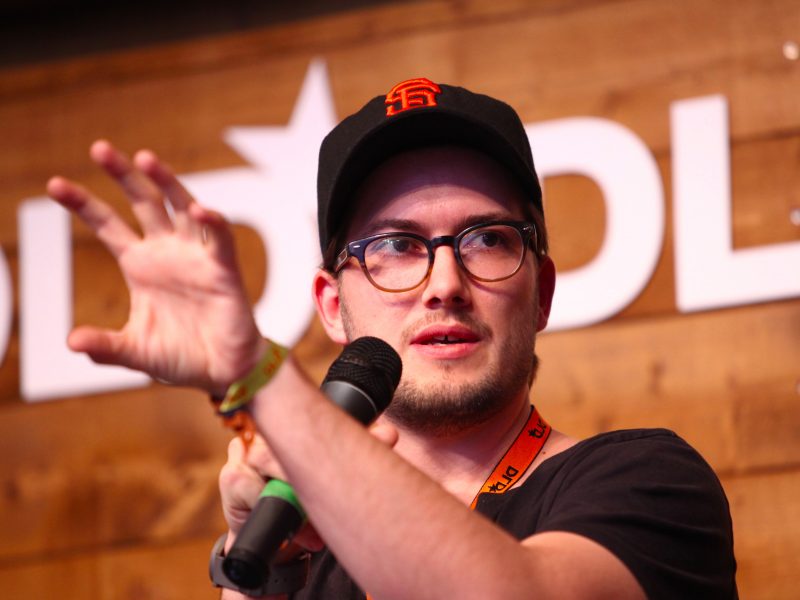 Music streaming service SoundCloud, which allows global superstars as well as amateur DJs to upload audio content to its platform, is one of Berlin's best known tech companies. It was founded in 2009 by Swedish sound designer Alexander Ljung and Swedish artist Eric Wahlforss.
While the company is burning through millions of euros as it struggles to find a reliable revenue stream, it is reportedly still on the acquisition radar of Silicon Valley giants like Google and Twitter.
The future for SoundCloud is anyone's guess at this stage but there's one thing we can be sure about: It has a cool product that's loved by millions of devoted users.
Founded: 2009
Funding: $468 million (£346 million)
Number of staff: 250
READ MORE: SoundCloud has taken over Pinterest's office in Berlin