My kids spend a lot of time reading books when they're at home.
My husband and I have modeled reading for them and always have books on hand.
Additionally, we ask for books as gifts for our kids, and we take them to the library often.
My husband and I often joke that if someone were to break into our home, they'd be sorely disappointed. We don't have expensive, fancy jewelry or electronics for the taking. We've invested in books — lots and lots of books.
It's not just he and I who enjoy them; our kids love reading as well. My four kids — who are 14, 12, 10, and 6 — don't engage in much screen time. When they aren't at school or participating in extracurriculars, most of the time, they're reading.
Here's how we helped our kids fall in love with reading.
We model enjoying reading and discuss its benefits
My husband and I know that, above all, our kids learn by watching us. We keep a stack of books on our nightstand, and the kids never see me leave the house without my bag of books to occupy me while I'm waiting in the school pickup line or in the waiting room before a medical appointment.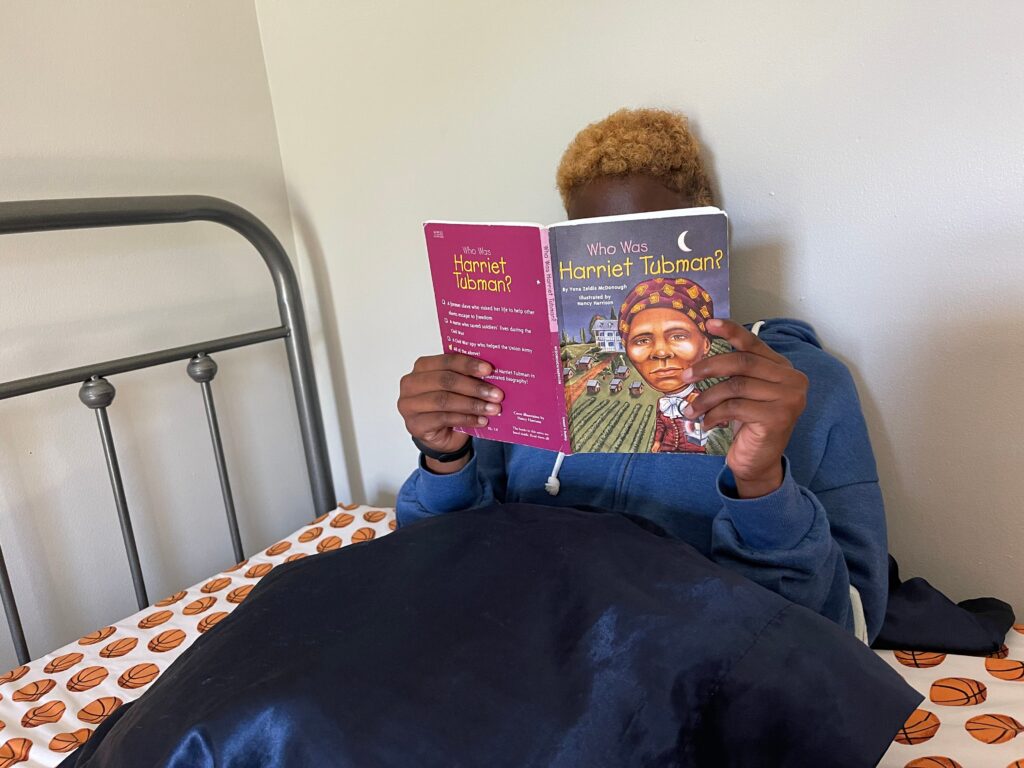 By seeing us read all the time, they've learned it's an activity that's worth doing, and they've picked it up. Reading helps us learn about new topics, other cultures, different points of view, and historical events. It can help us relax, particularly before bed, after a stressful day. Reading also helps us learn vocabulary and review grammatical rules — and understand when those rules can be creatively broken.
We have books readily available
We have bookshelves in almost every room of our home, with books on display. When something's out of sight, it's likely out of mind, and we never want books to be out of mind.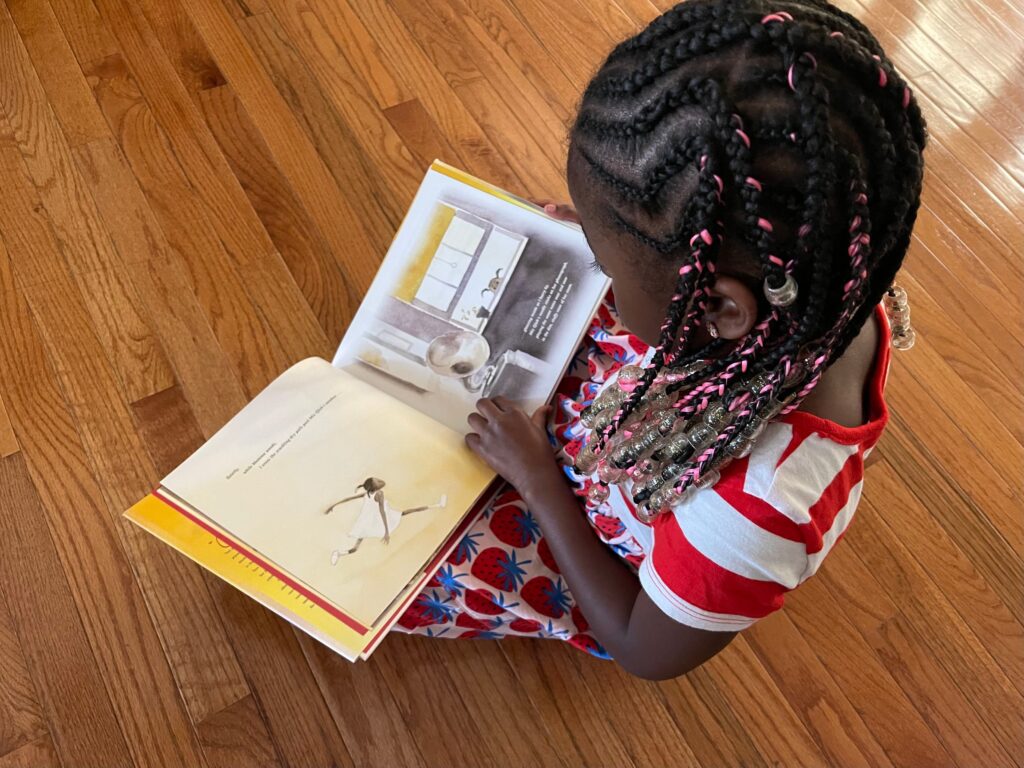 With colorful stacks of books always in our kids' gaze, they'll never be far from something new to read.
We visit the library and let them choose what to read
I often say the library is free shopping. In summer especially, we visit the library twice a week so our kids can choose new books and explore the latest releases. When our kids were younger, we'd go to library storytime events and participate in summer reading programs for prizes.
There are so many ways to enjoy books. We let our kids choose what they want to read and the format — whatever's accessible and enjoyable for them.
We offer books as rewards
When our kids have a goal, we offer a new book as an incentive for when they meet it. For example, one of my kids wanted to raise their grade in science class. So we agreed that when they did that, they could choose a new book to purchase. It worked. Banned books are allowed — in fact, they're encouraged.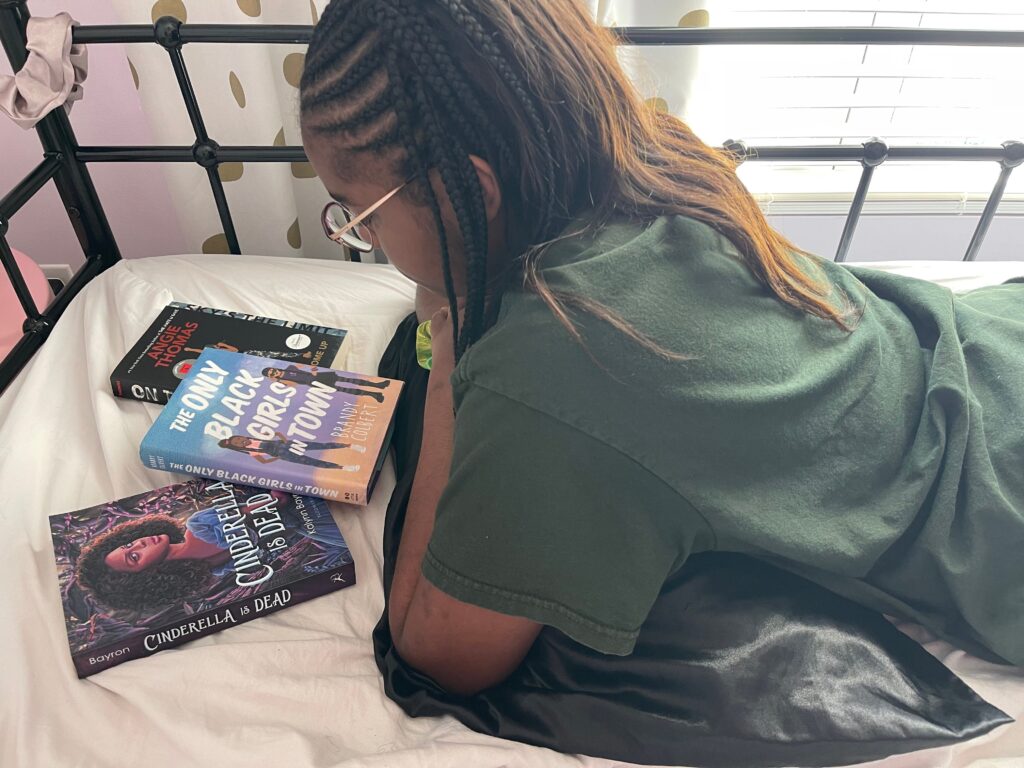 We ask for books as gifts from loved ones
Outside of experiences, books are our favorite gifts. When our kids' relatives and friends ask what they can get the kids for their birthdays or Christmas, my kids always offer a long list of books they wish to read. And when my kids are gifted cash, they usually spend it at one of our local bookstores.
We read before screen time
We don't ban screen time altogether — we just have some limits on how we use it. We have a set tech time, which is usually while we make dinner. Until then, when the kids aren't doing activities and are bored, they have the opportunity to pick up a book. I know parents are afraid of their kids being bored, but boredom offers a beautiful chance to stick their noses in a book.
Read the original article on
Insider