Meghan Markle is de laatste tijd iedere dag wel in het nieuws. En dat heeft alles te maken met de man in haar leven: de Britse prins Harry.
Maandag – na maanden van speculatie – kondigde het koppel aan verloofd te zijn. 
Laat je alleen niet bedonderen door de roddelpers: Markle is veel meer dan alleen de verloofde van een Britse royal.
Ze werd in Los Angeles geboren en staat vooral bekend om haar rol als Rachel Zane in de populaire serie Suits.
Daarnaast is ze modeontwerper en oprichter van het lifestylemerk en -website The Tig, die ze afgelopen maand officieel heeft opgeheven. Ook werkt ze als activist vrouwenrechten voor het Women's Political Participation and Leadership programma van de VN.
Van ontmoetingen met de politieke leiders van Rwanda tot een bezoekje aan een YouTube-ster op zondag, lees verder om meer te weten te komen over het leven van Meghan Markle.
---
Dit is Meghan Markle, de 35-jarige actrice, ondernemer en politieke activist die toevallig ook de vriendin van prins Harry is.
---
Ze staat vooral bekend om haar rol als Rachel Zane in de advocatenserie Suits, maar maakte haar debuut in General Hospital in 2002. Ze speelde ook in CSI:NY en Castle en films als Get Him To The Greek en Horrible Bosses.
---
Ze woont in Toronto, waar Suits wordt opgenomen.
---
Zij en haar twee honden zijn dus wel wat sneeuw gewend.
---
Suits zette haar misschien op de kaart, maar Markle is veel meer dan zomaar een actrice.
---
Ze is ambassadeur van het Women's Political Participation & Leadership programma van de VN. Tijdens International Women's Day in 2015 gaf ze een speech.
---
Als onderdeel van haar werk voor de VN reisde ze naar Rwanda om de politieke leiders van het land te ontmoeten.
---
In december 2014 reisde ze naar Afghanistan om de Amerikaanse troepen te bezoeken.
---
In september bezocht ze ook de One Young World Summit in Ottawa. Daar ontmoette ze de Canadese premier Justin Trudeau.
---
Markle begon de website en het merk The Tig, een onderneming die ze eerder dit jaar besloot op te heffen. Op de website waren verschillende artikelen te vinden over reizen, eten, mode, gezondheid en interviews met inspirerende vrouwen. Markle schreef hier ook over onderwerpen als mensenrechten.
---
The Tig prijsde ook de 'betaalbare' kledinglijn van Markle aan: Meghan Markle Collection. De collectie werd samen met de Canadese retailer Reitmans opgezet, ieder item kost minder dan honderd dollar.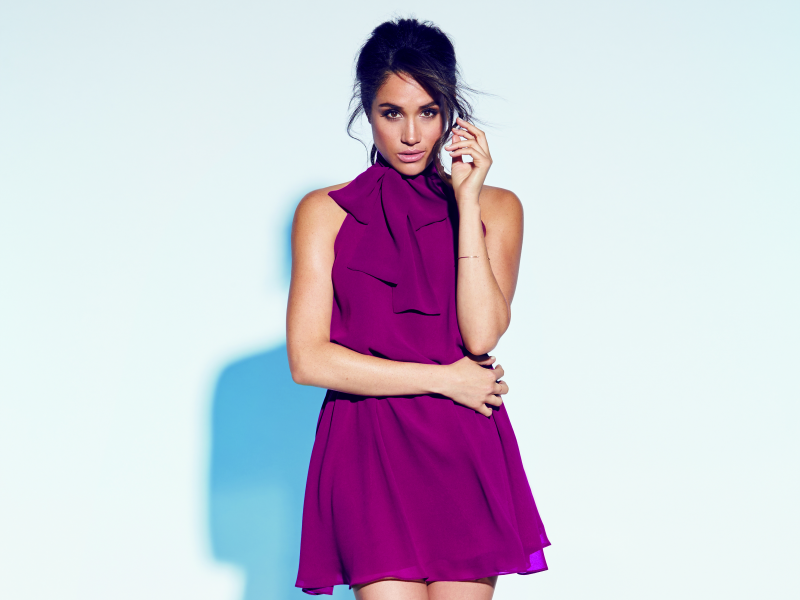 ---
Ze heeft ook een passie voor mode en draagt vaak items van Chanel en Christian Louboutin.
---
Ze is ook gek op interieurdesign en plaatst regelmatig foto's van haar eigen huis.
---
Ze houdt van kunst en verzamelt stukken voor haar huis.
---
Net als haar Suits-karakter Rachel is Markle een zelfbenoemde foodie. Ze eet alles van pizza tot veganistisch eten.
---
Ze laat de wereld ook zien dat ze niet vies is van een cocktail (of twee).
---
Fit blijven is een prioriteit, dat wel te zien aan haar indrukwekkende yoga-skills.
---
De sociale media-profielen van Markle laten het leven van internationale jetsetter zien. Of het nu voor werk, vrijwilligerswerk of voor de lol is, het lijkt alsof ze altijd aan het reizen is.
---
Ze bezoekt New York City zo vaak dat ze het haar "home away from home" noemt.
---
Een andere favoriet is Positano in Italië.
---
De laatste tijd lijkt ze toch vooral tijd in Londen door te brengen.
---
Ze moedigde zelfs Serena Williams aan tijdens Wimbledon in juli.
---
Als ze in de stad is, verblijft ze meestal in Soho House (al mag ze misschien inmiddels Kensington Palace haar thuis noemen).
---
Het lijkt erop dat ze het Britse leven eigen probeert te maken door vrienden te maken tijdens etentjes. Hier ging ze met de Britse YouTube-ster Tanya Burr eten.
---
Ze brengt ook veel tijd door met de voormalige "Made in Chelsea"-ster Millie Mackintosh.
---
Afgelopen week kwam het nieuws naar buiten dat Markle naar het VK was verhuisd. Al vrij snel ontstond het gerucht dat ze vrij snel hun verloving aan zouden kondigen. Maandagochtend was de verloving dan echt officieel.
---
Het koppel stapt dit voorjaar in het huwelijksbootje.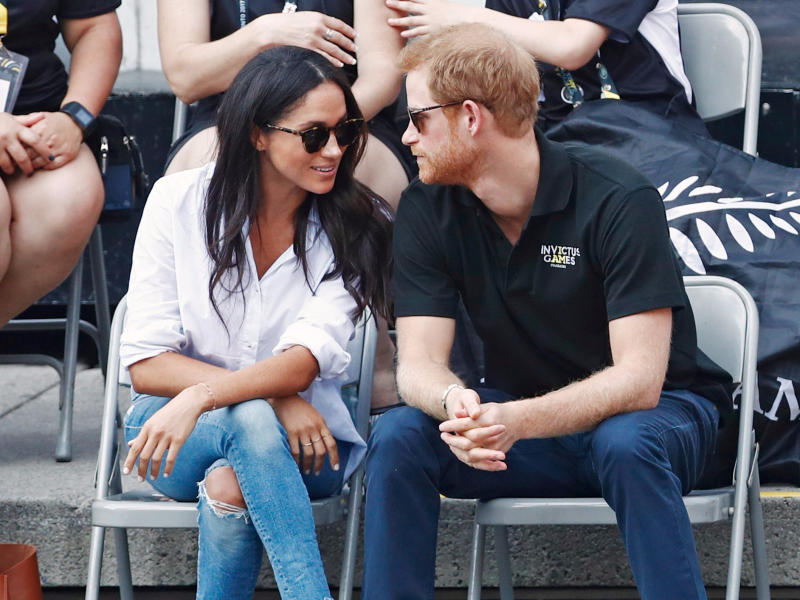 ---
Ze gaan samen wonen in Nottingham Cottage bij Kensington Palace, naast prins William, Kate, George en Charlotte dus.
---