As the novel coronavirus continues to spread, some countries are putting their citizens on various forms of lockdown, though that's not a technical term used by public-health officials.
Most countries, including Spain, Germany, and South Korea, have started relaxing lockdown measures. The results have been mixed.
More than 478,160 people have died and over 9,273,773 have been infected by the coronavirus worldwide.
Countries around the world are implementing measures to slow the spread of the coronavirus, from national quarantines to school closures.
Several countries, like Spain, Iran, Italy, Denmark, Israel, and Germany, that previously imposed restrictions are beginning to lift lockdown measures. But results have been mixed.
While "lockdown" isn't a technical term used by public-health officials, it can refer to anything from mandatory geographic quarantines to non-mandatory recommendations to stay at home, closures of certain types of businesses, or bans on events and gatherings, Lindsay Wiley, a health law professor at the Washington College of Law, told Vox.
Here are the countries and territories that have implemented mandatory mass quarantines so far – and how some of them are beginning to open up.
---
New Zealand now has nine cases of coronavirus after 24 days with no cases.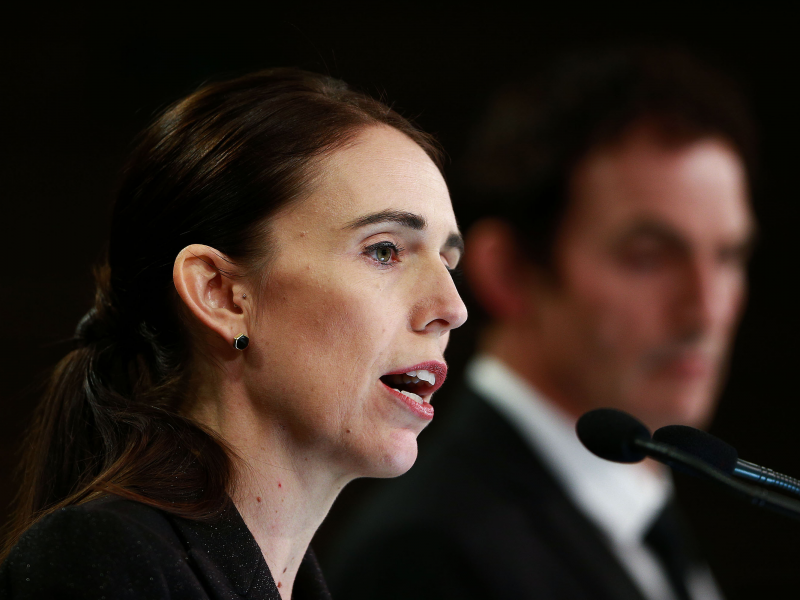 New Zealand's streak of 24 days with no new cases was broken on June 16 by two travelers from the UK.
Essentially all restrictions have lifted in New Zealand. Schools and workplaces are open, social distancing is not required, and social gatherings are unrestricted, the BBC reports. Sports have resumed.
Lees ook op Business Insider
Borders are still closed to travelers, and any New Zealanders arriving in the country must go into a 14-day quarantine. After travelers brought new cases into the country, quarantine measures have been tightened and a ban on cruise ships has been extended.
Bookstores are booming.
---
Germany is reopening, although 500,000 Germans are back under lockdown.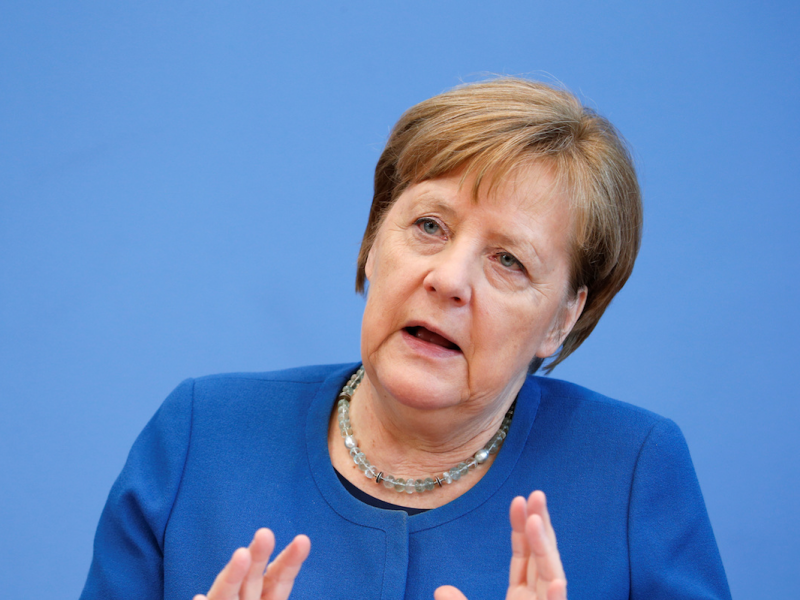 Hairdressers, playgrounds, churches, and museums have reopened, as well as some schools, according to Vox.
However, 500,000 Germans are now under a new lockdown; there were over 1,500 new cases reported at a meatpacking plant in Gütersloh, and a similar spike in Warendorf.
Oktoberfest is canceled.
The Bundesliga professional soccer league returned May 16.
---
India reopened many public spaces on June 8.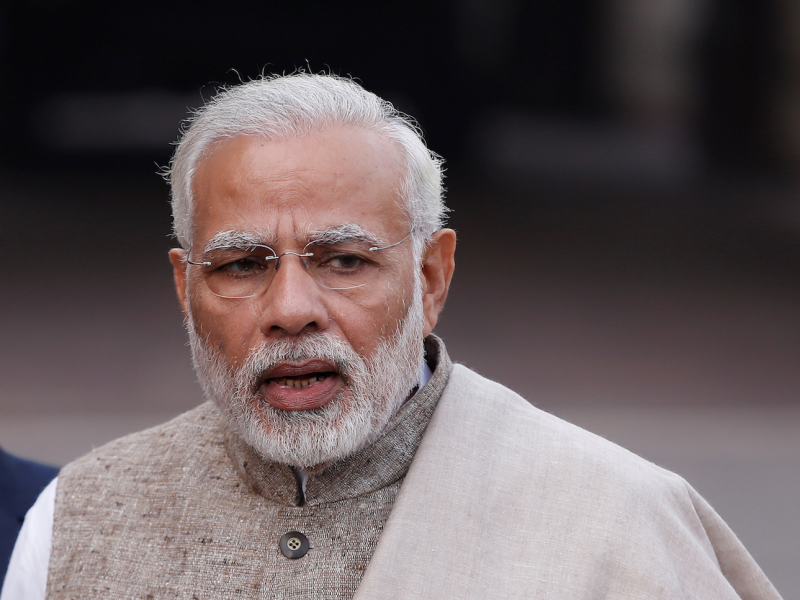 On June 8, restaurants, offices, malls, and places of worship could reopen, according to the BBC. Cases there have spiked.
Domestic flights began to resume on May 25, Science Magazine reports.
---
Brazil's infection numbers have surpassed Spain and Italy, but president Jair Bolsonaro has not instituted a lockdown.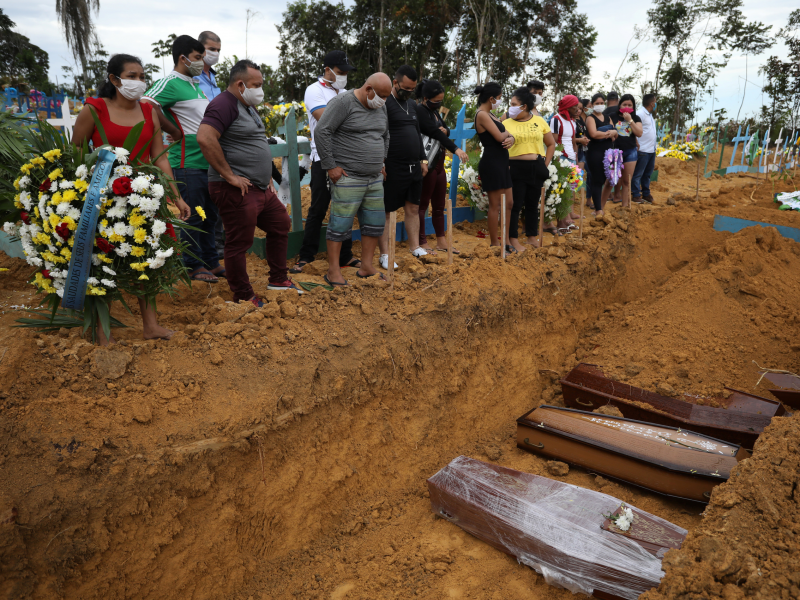 Business Insider's Sophia Ankel reported that the country has emerged as a new hotspot, and morgues, hospitals, and cemeteries are grappling with rising rates of infection. It is expected to surpass the United States in both cases and deaths by the end of July.
President Jair Bolsonaro has downplayed the pandemic and even encouraged anti-lockdown protesters – he has also argued with governors who imposed stay-at-home orders. A federal judge has ordered him to wear a face mask in public.
Nonessential businesses could reopen on June 2 in Rio de Janeiro, and about half of the businesses in São Paulo reopened on June 10. Malls reopened on Thursday.
As of Wednesday, Brazil had 1,145,906 infections and 52,645 deaths.
---
While hit hard, Spain is beginning to reopen and ended its state of emergency on Sunday.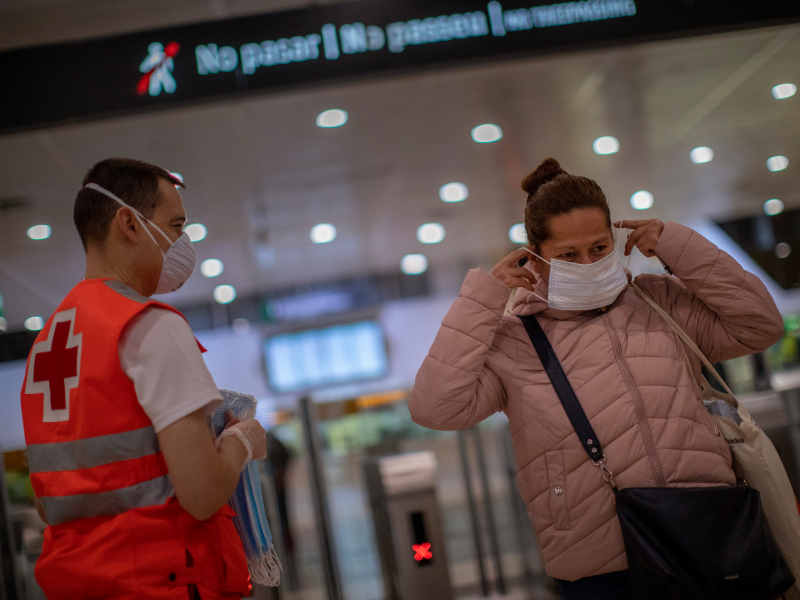 Residents can now travel around the country freely, and visitors from countries with visa-free travel can enter Spain without quarantining.
The border with Portugal will reopen July 1.
Barcelona and Madrid have begun to reopen, along with beaches, France 24 reports.
Foreign tourism can resume in July, and La Liga soccer resumed playing – to empty stadiums filled with virtual crowds – on June 11, CBS reports.
The country has had more than 28,328 deaths and 246,272 cases as of Monday.
---
In South Korea, schools reopened on June 8. The country is now in a second wave of infections.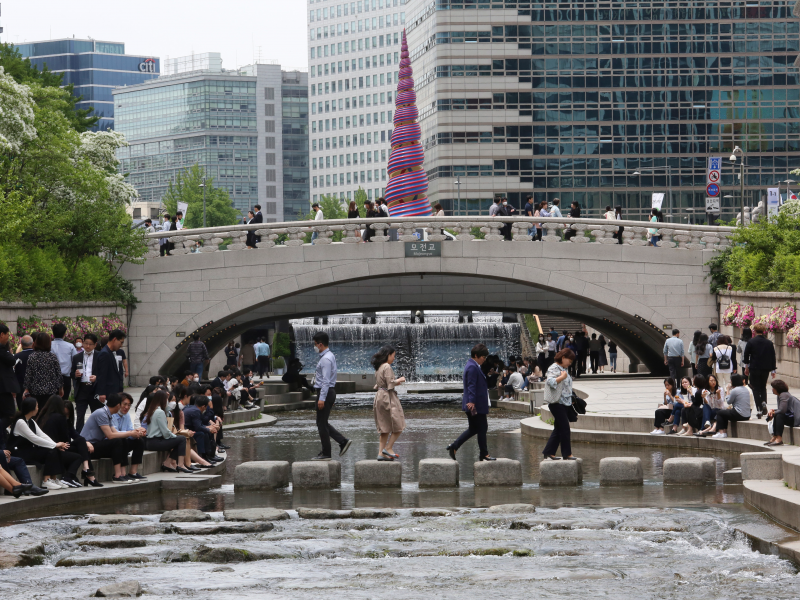 Schools fully reopened on June 8, with the oldest grades returning to the classroom. The country is now in a second wave of infections.
---
Iran has begun to reopen its major highways and stores, as well as mosques.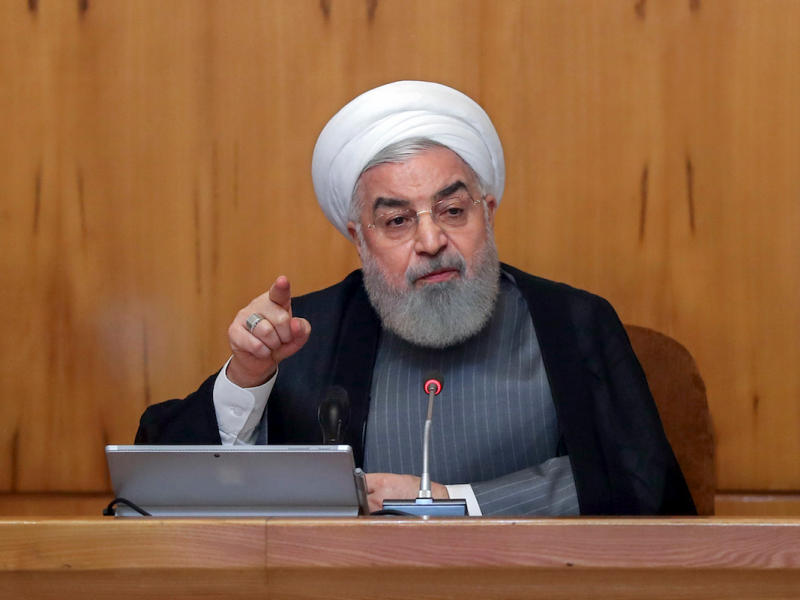 Iran, which was hit early with a severe coronavirus outbreak, has started to reopen its capital, major highways, and stores.
As of Wednesday, the country had 209,970 infections and 9,996 deaths. The country seems to be in a second wave of infections.
---
Italy is easing restrictions.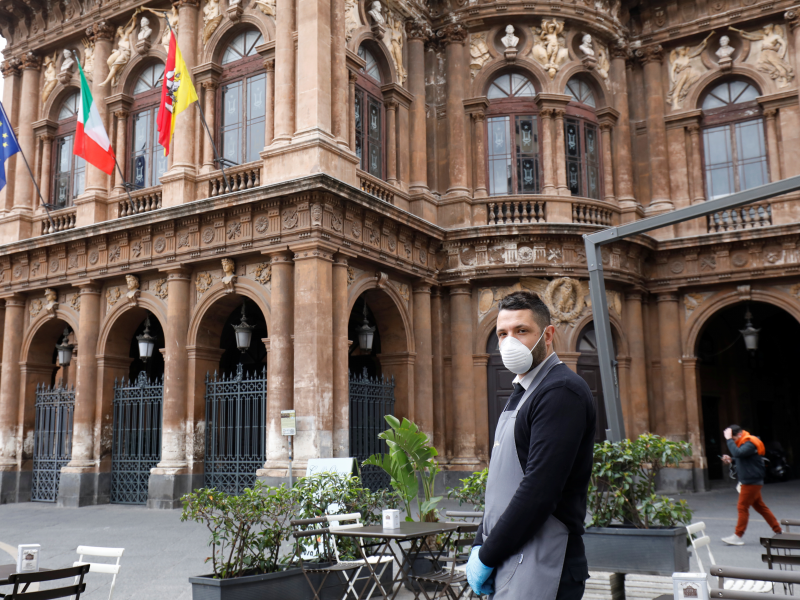 The Colosseum reopened for small groups.
Bars and restaurants opened for takeout on May 4, Reuters reports. Building sites and factories have also reopened, and more stores – as well as museums and libraries – were able to reopen on May 18. Hairdressers and salons can reopen.
International travel into the country resumed on June 3, although it will be restricted mostly to fellow Europeans at first.
At least 238,833 people have been infected, and 34,675 have died from the coronavirus in Italy as of Wednesday.
---
In the UK, shops and retail reopened on June 15.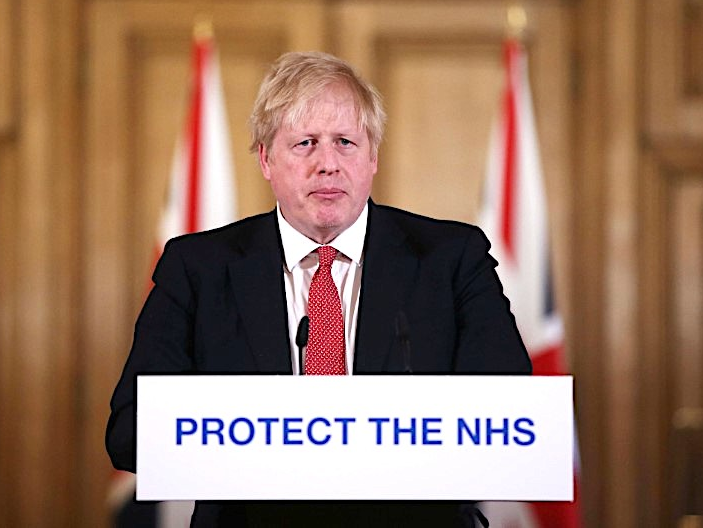 Shops and retail reopened on June 15, drawing long lines. Pubs, restaurants, hotels, and hairdressers can reopen on July 4.
Dentists could reopen on June 8. Primary schools and nurseries reopened on June 1, as well as outdoor markets.
Prime Minister Boris Johnson was hospitalized and spent three nights in intensive care for the coronavirus. He was discharged on April 12. "The NHS saved my life," he said.
---
Lithuania is turning its capital into an open-air cafe.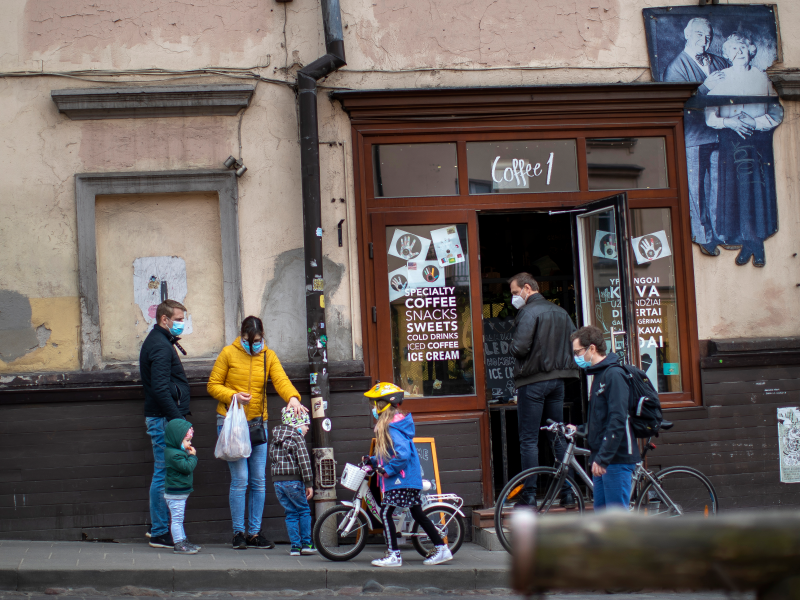 Shops, open-air restaurants, and malls are allowed to reopen. The country's capital, Vilnius, will be converted into an open-air cafe so that nearby restaurants can appropriately distance tables.
The Guardian reports that 18 public spaces have been opened for restaurants, with more likely to open later into the summer. Over 160 restaurant owners have already applied to use the spaces.
In addition, Vilnius will distribute around $436,000 in restaurant vouchers to public health workers. Movie theaters have also begun to reopen, and the country has reopened its border with Poland.
---
On March 30, Hungarian Prime Minister Viktor Orban gained the power to rule by decree indefinitely and suspended elections. The country has started to ease restrictions.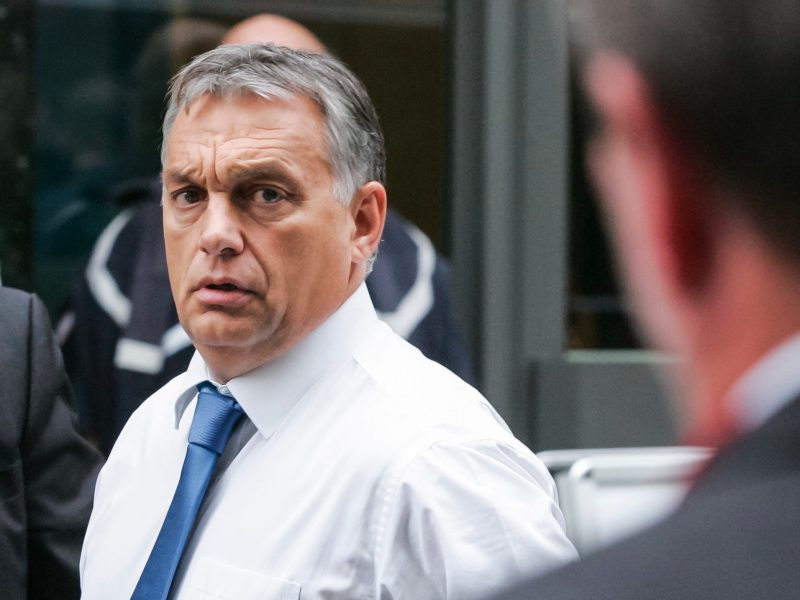 The bill was passed 137 to 53 in parliament. While opposition asked for a time limit, but the prime minister's ruling party was able to pass through the bill without changes.
Business Insider's Ashley Collman reported that Orban has previously been scrutinized for his usage of governmental powers, such as announcing a 2015 state of emergency over mass migration from Syria. That state of emergency still has not ended.
Coffee shops, restaurants, and hotels have gradually reopened. Open-air events – like sports – are permitted with spectators in one out of every four seats.
---
Singapore began a phased reopening.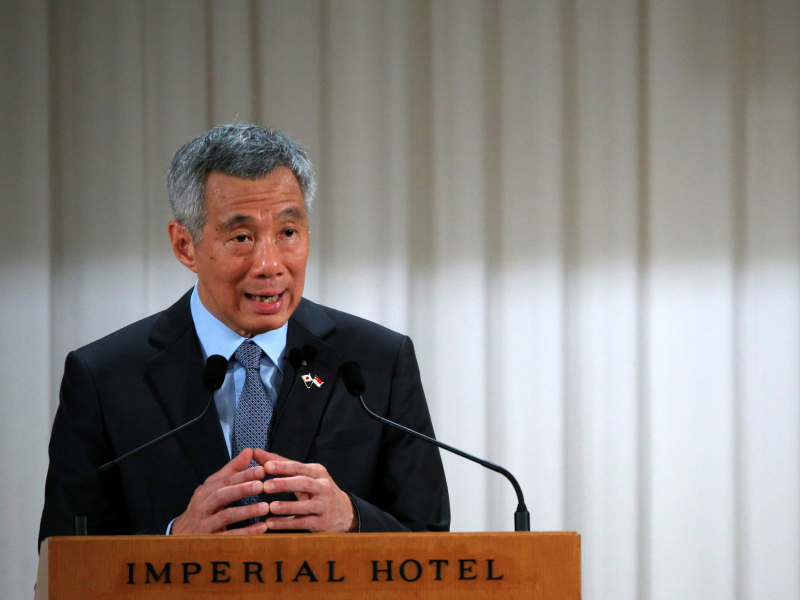 Singapore began a phased reopening on June 2, and hopes to reopen 80% of its economy throughout the month. Schools, which have reopened, will have a combination of in-person and virtual learning, and employees may return to work, although they are encouraged to work from home.
On Friday, pools, shops, and parks could reopen.
---
Dubai has begun to slowly reopen.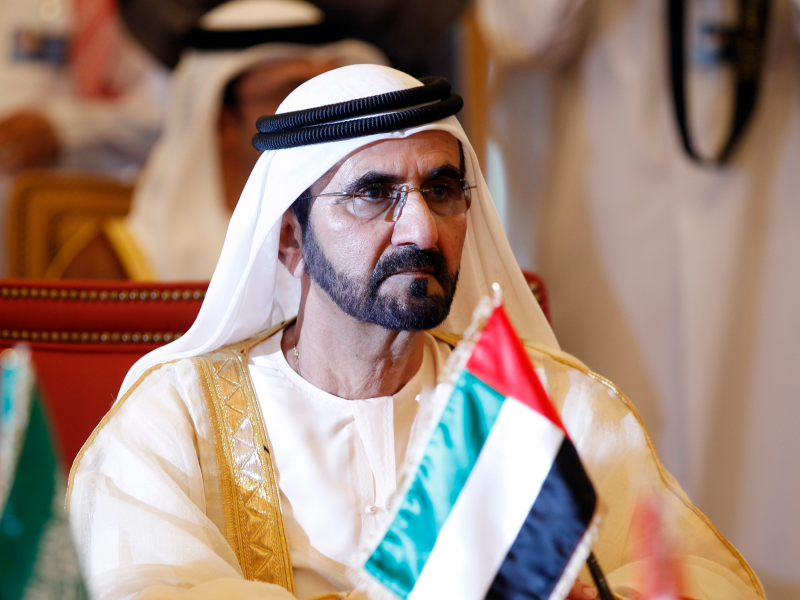 In Dubai, gyms, movie theaters, childcare centers, and retailers can open with a limited capacity, CNBC reports. Malls and private businesses have reopened, and water parks are set to reopen. It is set to reopen for international travel on July 7.
Previously, it was forbidden to leave for exercise or even dog walks – and a police permit was required for every trip outdoors.
---
Panama and Peru both implemented measures restricting the days that citizens could be outside by gender, although Peru has walked them back.
In Panama, women could only leave their houses on Mondays, Wednesdays, and Fridays. However, lockdown measures began to lift on June 1, with parks, places of worship, and sporting facilities allowed to reopen at 25% capacity. Phase 3 of its reopening – where businesses can reopen – has been delayed another week.
In Peru, police blockaded a highway and launched tear gas into crowds attempting to flee Lima during the lockdown, The Guardian reported. Lockdown measures there have been extended through the end of June, although 80% of the economy is set to reopen. Shopping malls have reopened. Machu Picchu's reopening has been canceled.
---
Thailand's lockdown is set to completely end on July 1.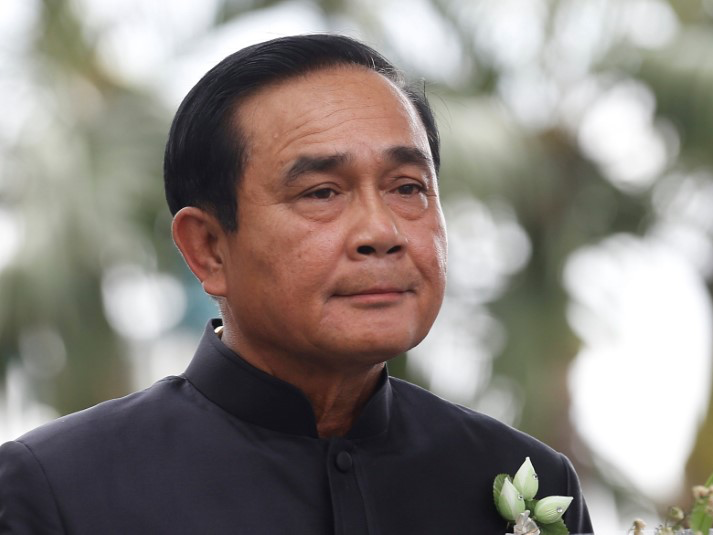 Thailand's lockdown will end completely on July 1, according to the Bangkok Post; a curfew will remain in place until then. Pubs, massage parlors, and concerts have already reopened.
The Phuket airport has reopened for domestic flights.
---
Moscow eased restrictions and partially reopened borders.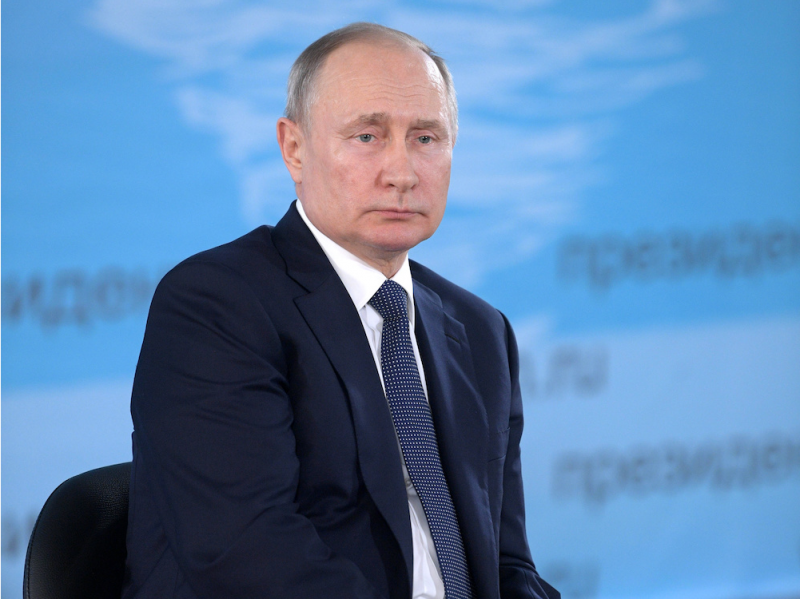 Moscow's lockdown restrictions eased on June 8, and the country has partially reopened its borders, Reuters reports. Moscow's final set of restrictions lifted on Monday. Different regions can decide when to reopen their restaurants, cafes, and hotels. Museums and cinemas can open in mid-July.
Russia previously closed its borders and canceled any international flights except for those bringing Russians home, CNN International reported.
---
South Africa partially lifted its lockdown on June 1, and restrictions eased further last week.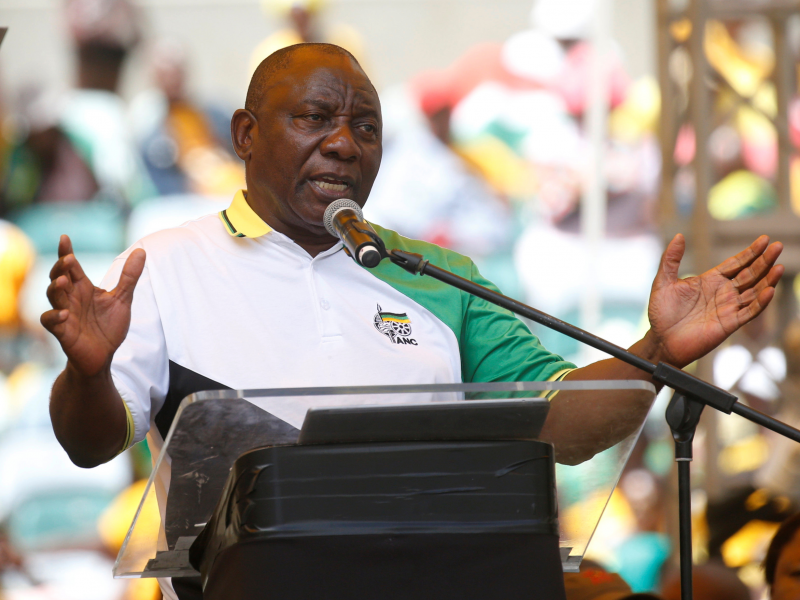 Citizens can leave their homes to exercise, shop, and worship, with around 8 million returning to work. Schools reopened on June 8.
Dine-in restaurants, salons, and casinos can now also reopen.
The country will be closed for international tourism until February 2021.
---
Saudi Arabia has eased restrictions on mosques.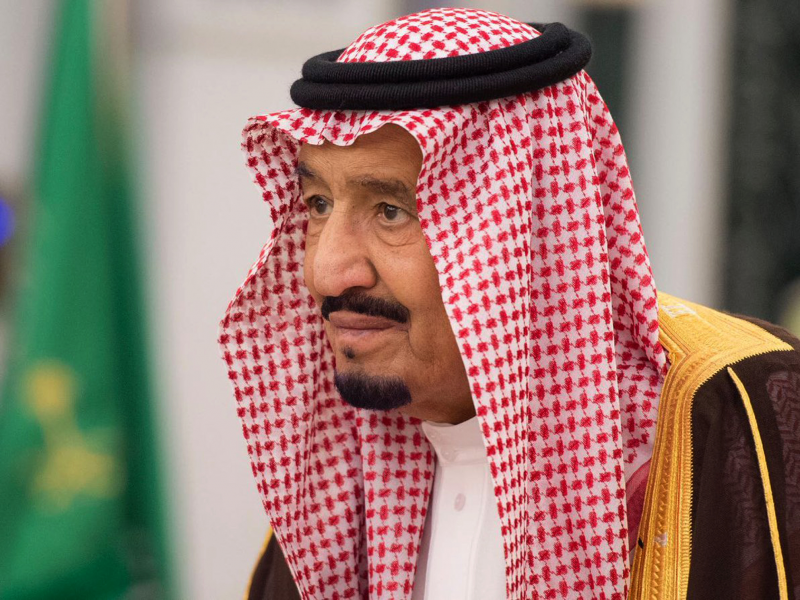 Mosques have reopened for socially-distanced worship, and curfews across the country – except in Mecca – eased on May 31. All curfews were lifted on Sunday, and all economic and commercial activity are allowed to resume.
Minister for Hajj and Umrah Mohammed Saleh Benten previously asked that Muslims delay preparations for July's annual Hajj pilgrimage.
---
Colombia is now allowing younger children and adults over 70 to go out and exercise.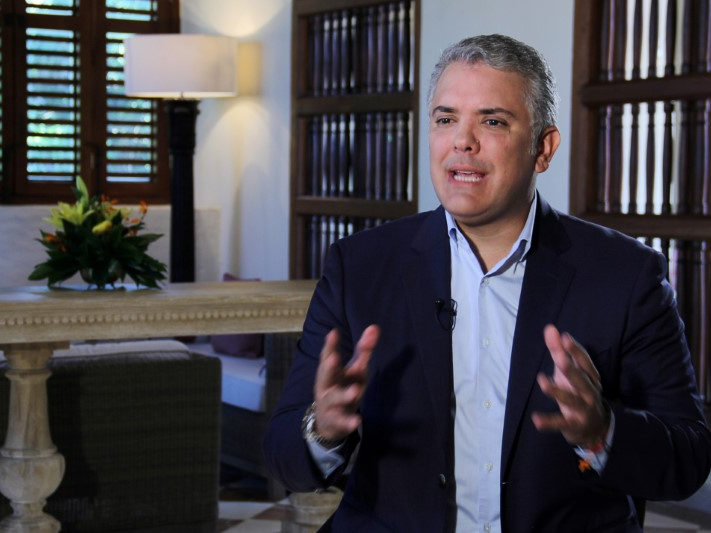 Starting June 1, children under the age of five and adults over 70 could exercise near their homes for two hours a week. Some shopping centers in the city of Medellín have reopened.
Sanitary measures will remain in place through August 31.
---
Australia is aiming to remove all restrictions by July.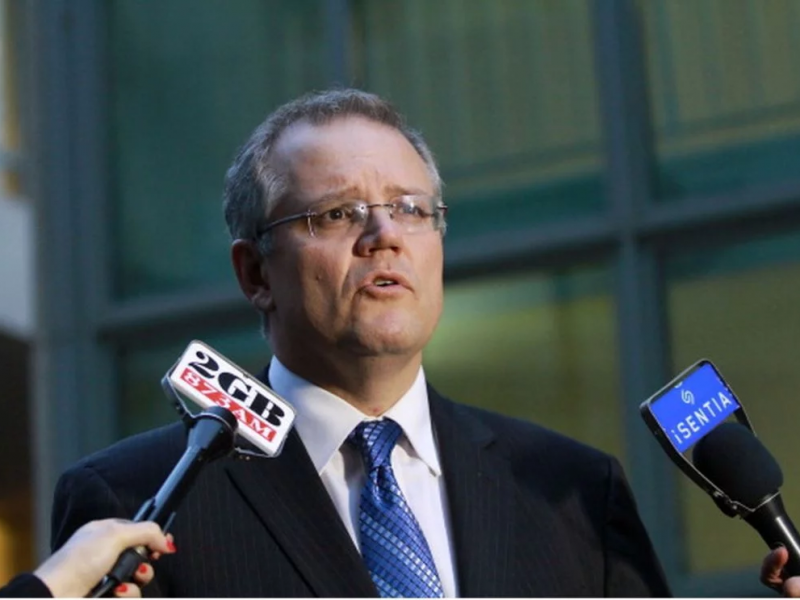 The country is aiming to remove all restrictions by July, Al Jazeera reports.
Australia has allowed elective surgeries, IVF procedures, and dental appointments to restart, the Financial Times reports.
New South Wales, Australia's most populous state and once the epicenter of the country's outbreak, reopened restaurants, outdoor pools, and playgrounds, Reuters reports. Borders may not reopen for tourism until next year.
The state of Victoria tightened restrictions after a spike in cases.
---
China implemented what was then the largest quarantine in human history to try to contain the coronavirus, locking down at least 16 cities at the end of January. The lockdown on Wuhan ended on April 8.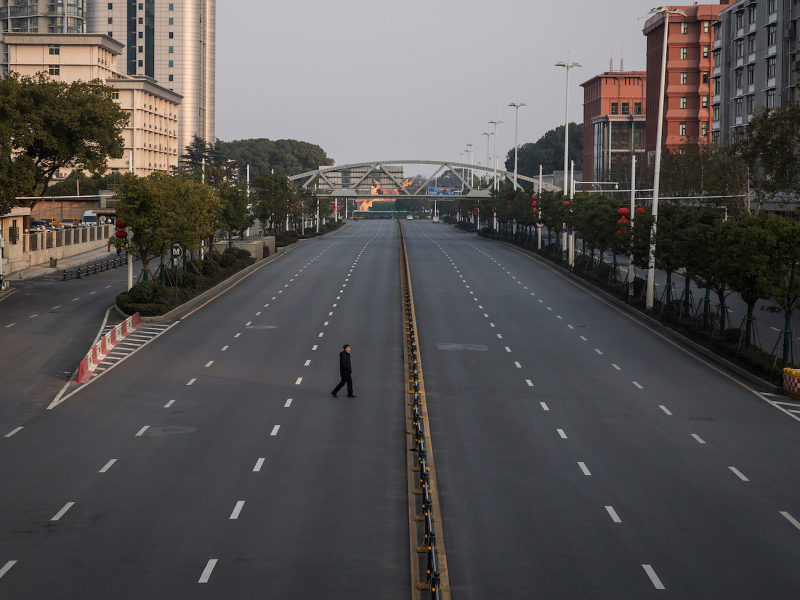 In Beijing, a spike in cases from a wholesale market led the capital to shut down schools and sporting events over the weekend of June 13. On June 16, it increased emergency response measures, and schools were all shuttered on June 17.
On May 11, the city of Wuhan ordered that all 11 million residents be tested for coronavirus after six new cases were reported, ending the city's 35-day streak of no new infections. In two weeks, 6.5 million were tested.
At its peak, China's quarantine spanned at least 20 provinces and regions, according to the Wall Street Journal.
---
Jordan reopened mosques and churches.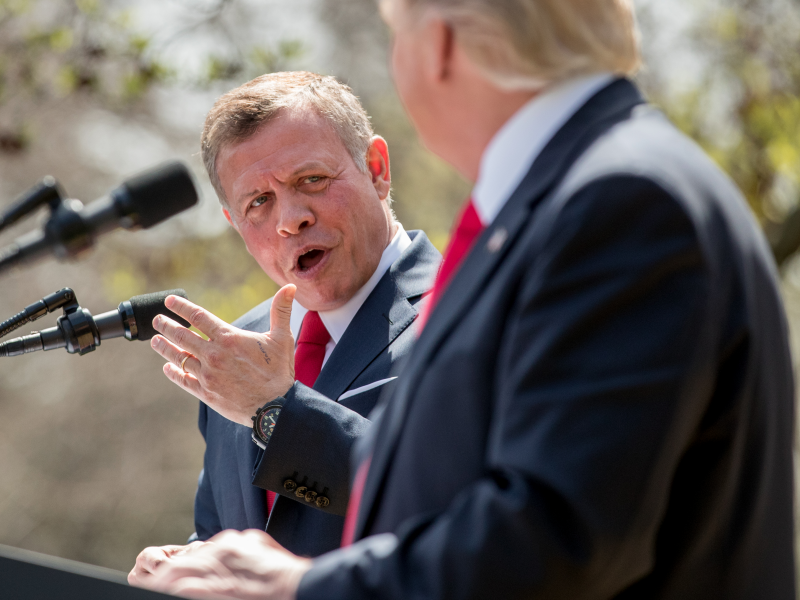 On June 6, Jordan's economy was allowed to reopen.
Mosques in Jordan could reopen on June 5, and churches reopened on June 7. Hotels and cafes could also reopen.
---
Argentina went into a "preventative and compulsory" lockdown on March 21.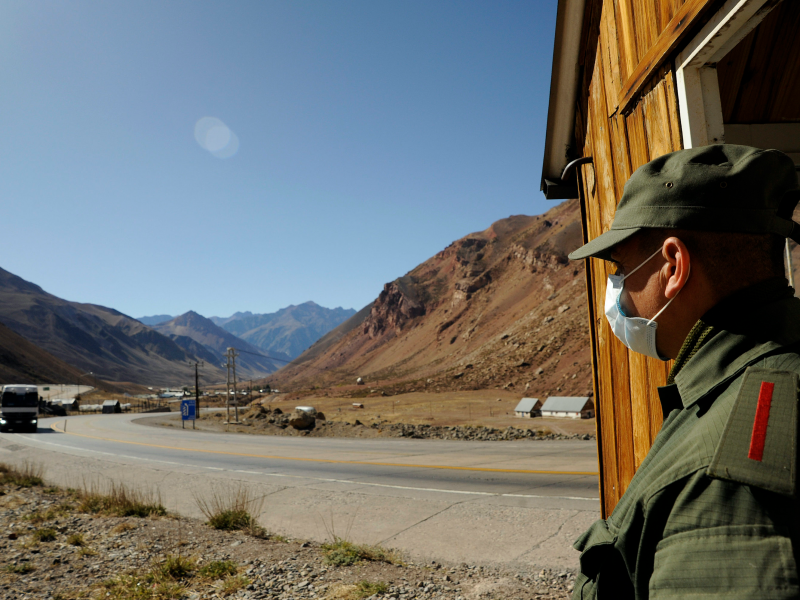 The lockdown in Buenos Aires has now been extended through June 28, although clothing and shoe stores reopened on June 8. Restrictions have relaxed in some areas around the country.
The country has banned all commercial flight sales through September 1, the BBC reports.
---
Israel has reinstated some restrictions following a spike in coronavirus cases.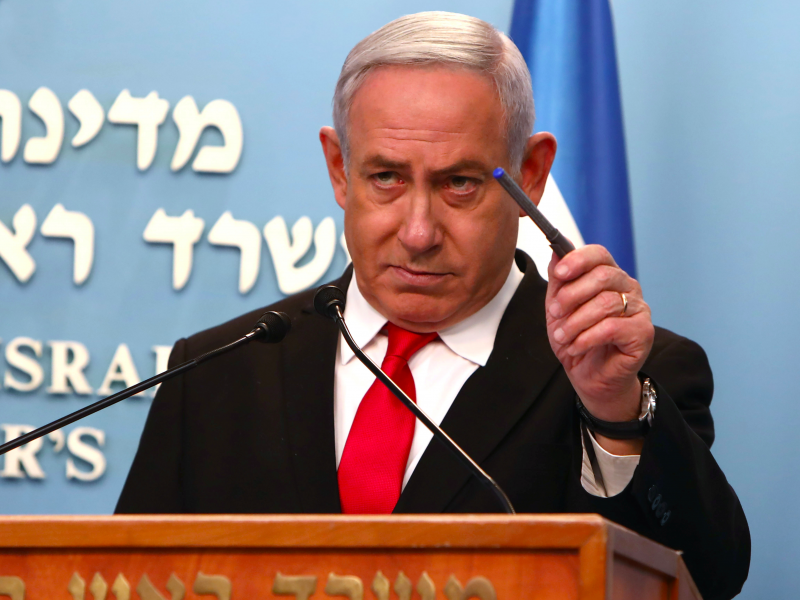 The country is facing a new surge of infections. Over 130 schools have closed again, and Prime Minister Benjamin Netanyahu has said that the country might go into another lockdown. Some areas have already been placed under a partial lockdown.
Bars, gyms, malls, houses of worship, and markets have already reopened.
---
In Belgium, shops and schools are open. Citizens can now have an "expanded personal bubble."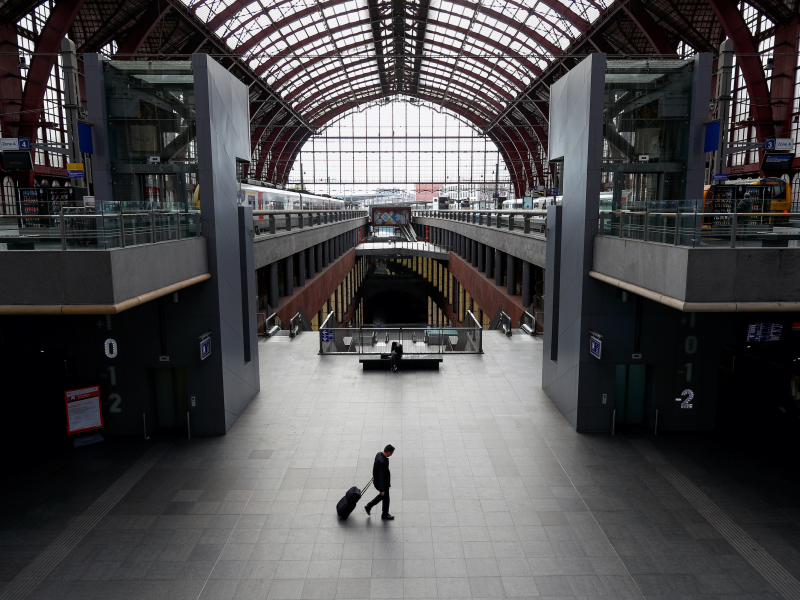 Belgium reopened borders with EU countries on June 15.
On June 8, Belgian citizens could have an "expanded personal bubble," where they're allowed to have contact with 10 people a week, The Independent reports.
Schools could open on May 18 with strict distancing between children and reduced class sizes, and all stores were allowed to reopen on May 11 with virus-related restrictions, BBC News reports. Restaurants and bars began to open on June 8.
Euronews reports that everyone over the age of 12 will have to wear a mask on public transport; the government has pledged free masks to all citizens.
---
Malaysia reopened almost all economic activity starting June 10.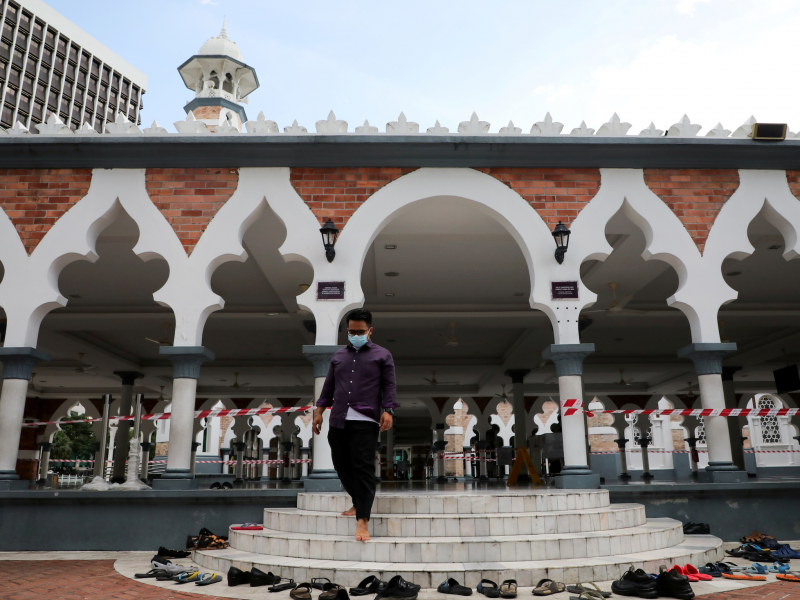 On June 10, restrictions on educational, social, and recreational activities eased, the Jakarta Post reports. Schools will begin to reopen in stages starting June 24.
The majority of businesses in the country could already reopen, Al Jazeera reports. Cafes and restaurants must practice social distancing and record those who eat there.
According to the San Diego Union Tribune, over 21,000 violators have been arrested since the lockdown began.
---
The Czech Republic has begun to ease restrictions.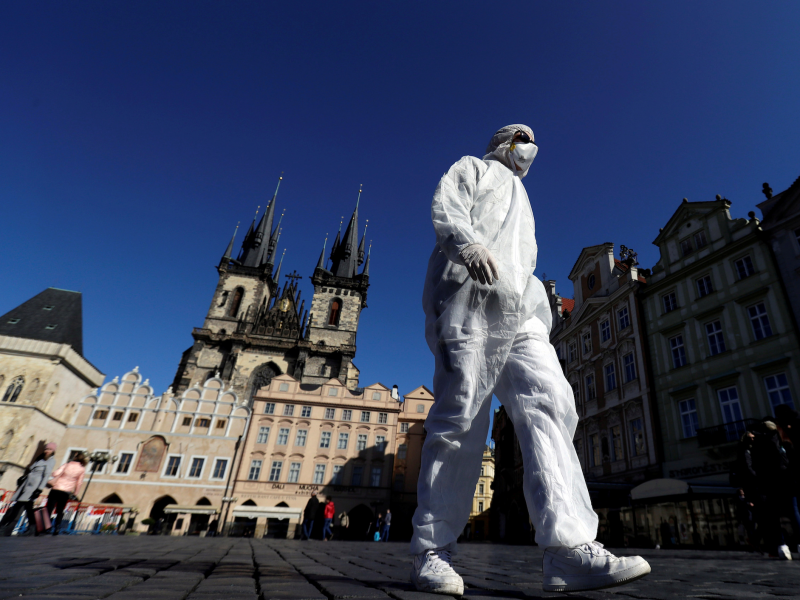 Residents are allowed to gather outside in groups of 10, the BBC reports, and citizens can begin to travel abroad. Universities already reopened, as did some stores, libraries, and fitness centers.
Hairdressers, shopping centers, and beer gardens have reopened, as well as restaurants, theaters, and hotels.
On June 5, borders with Germany, Austria, and Hungary reopened. Events of up to 500 people are allowed.
---
France reopened bars, restaurants, and cafes.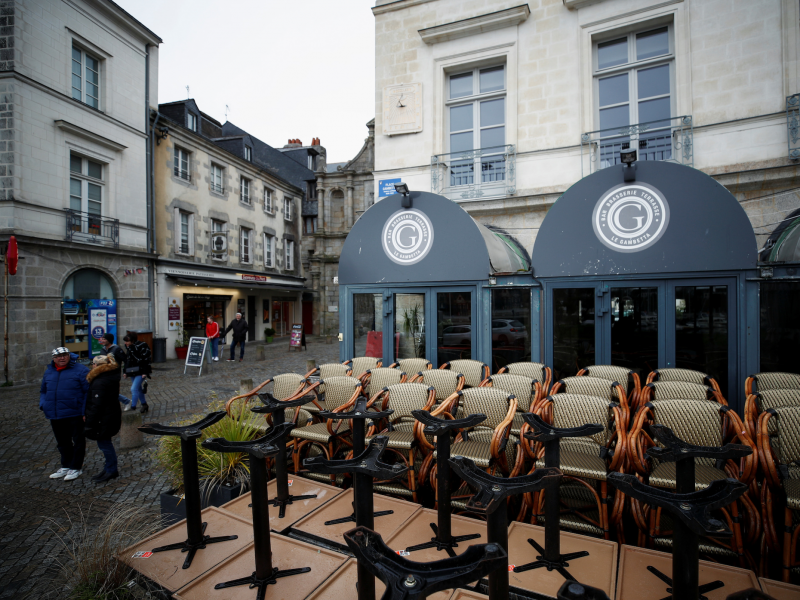 Cafes and restaurants can fully reopen, NPR reported.
On June 2, restaurants, bars, and cafes reopened for outdoor dining, as well as parks and gardens, Euronews reports. Secondary schools and high schools can also reopen, and nursery schools, primary schools, and junior high schools reopened with mandatory attendance on Monday.
Restaurants in Paris are open for outdoor dining.
---
Morocco suspended international flights on March 15 and has closed mosques, schools, and restaurants. The country extended its lockdown through July 10.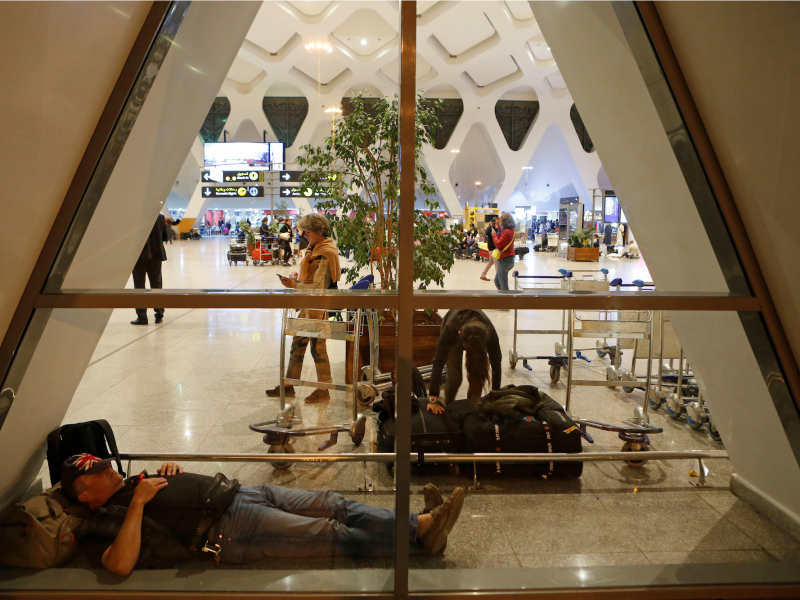 On June 11, shops, local commerce, and industries reopened, although a state of emergency will continue through July 10. Domestic flights can resume on June 25.
The government has arrested at least a dozen people for spreading false coronavirus news, according to US News & World Report.
---
Schools in Kenya won't reopen until September.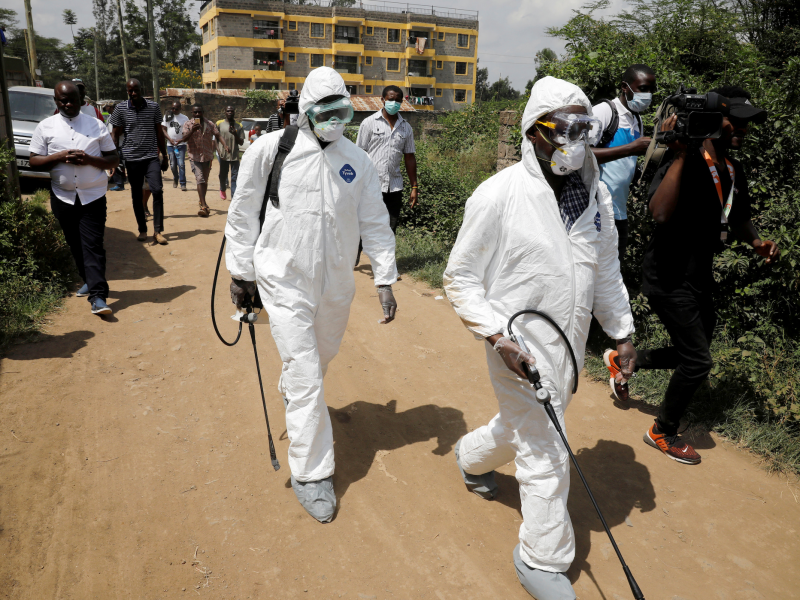 Pubs and restaurants are allowed to reopen, although schools won't resume until September.
"I want to assure you that my administration is at the forefront of managing this pandemic," President Uhuru Kenyatta said, according to Al Jazeera.
The Washington Post reports that Kenyan police have killed at least 12 people enforcing a dusk to dawn curfew.
---
Poland began reopening over the past few weeks.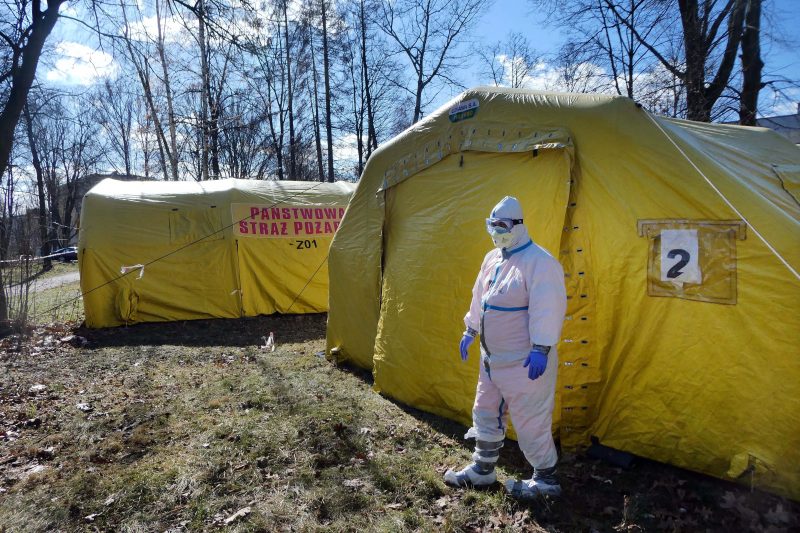 Clubs, theaters, and fitness clubs were allowed to reopen on June 6, The First News reports. The country opened for EU tourism on June 13.
Hotels, outdoor sports venues, and shopping centers are allowed to reopen, according to the Irish Times. Libraries, art galleries, and museums will also reopen on a "partial basis," and preschools can reopen.
The country was set to have elections on May 10, which has raised concerns over both safety and fairness, according to Al Jazeera. However, on May 6 the election was cancelled; Al Jazeera says no new date has been announced.
---
Kuwait is under a curfew, and some areas remain locked down.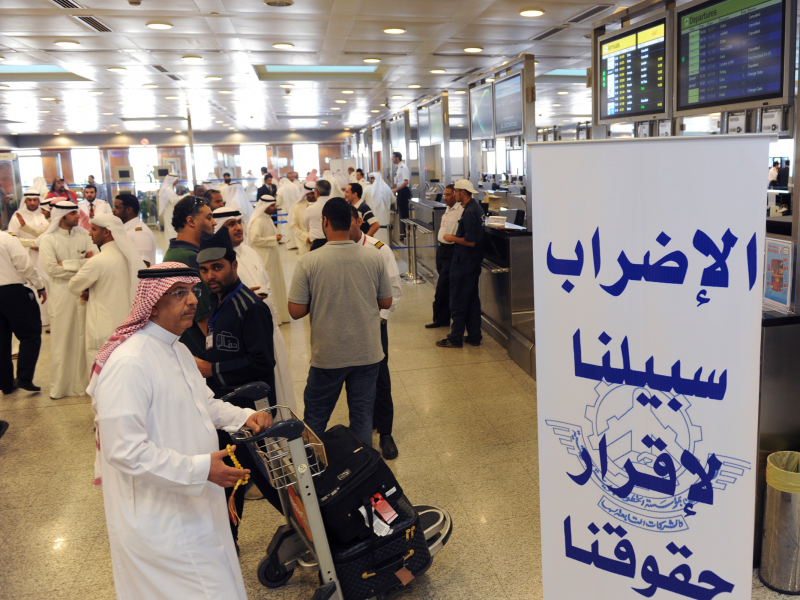 On May 31, a country-wide lockdown was replaced by a curfew, although some areas remain locked down. Residents who want to go to the supermarket need to book ahead online. Mosques reopened on June 10.
The country banned all commercial flights, and prohibited citizens from going to restaurants and gyms, the New York Times reported.
It's unclear when flights will resume.
---
Ireland began its next phase of reopening on June 8.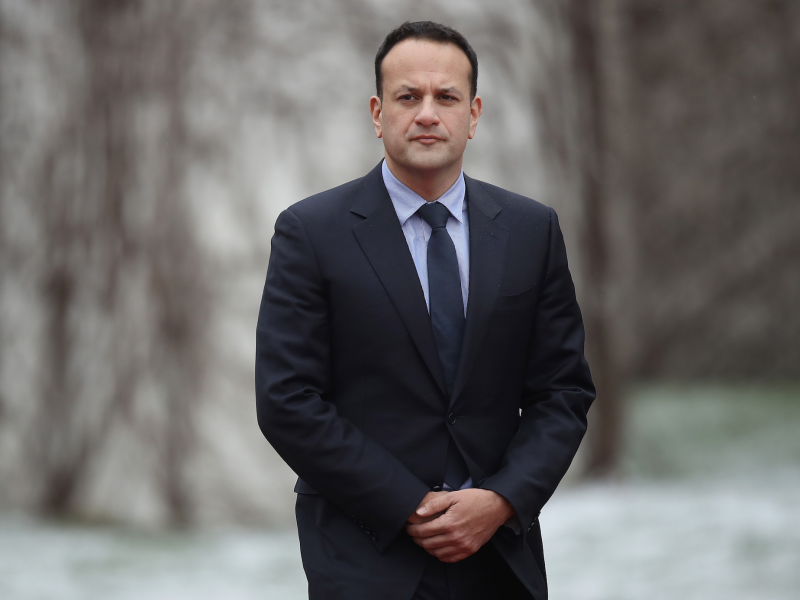 Ireland began its next phase of reopening on June 8. Public libraries can reopen, and sports teams can begin to train. Shops could reopen with social distancing, and travel restrictions are set to lift on June 29.
Schools in Ireland are set to reopen at the end of August.
---
Norway has significantly eased restrictions.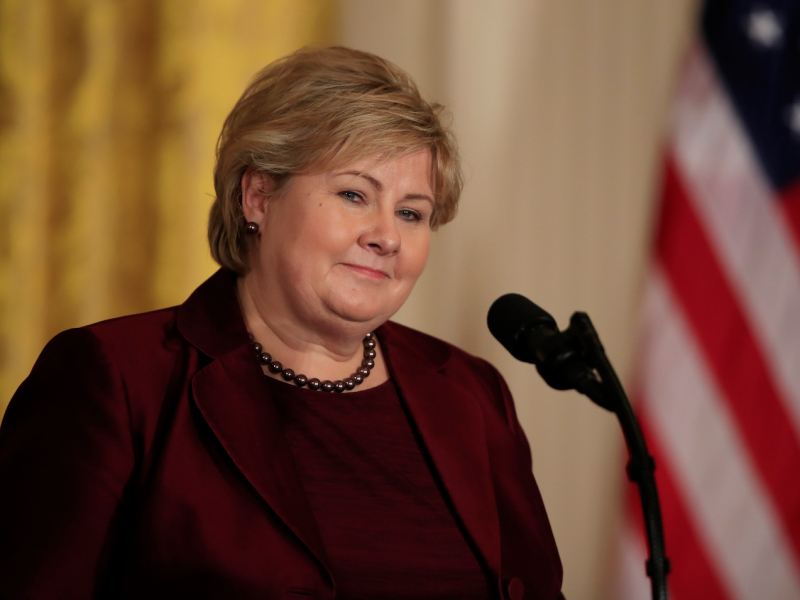 All schools other than colleges and universities have reopened.
Residents will continue to work from home, and major events are cancelled through at least June 15. Bars have reopened, as well as some movie theaters.
Small businesses – including hairdressers – have been allowed to reopen, Reuters reports. Travel restrictions will likely remain in place through August 20.
---
El Salvador will start to reopen its economy on June 16.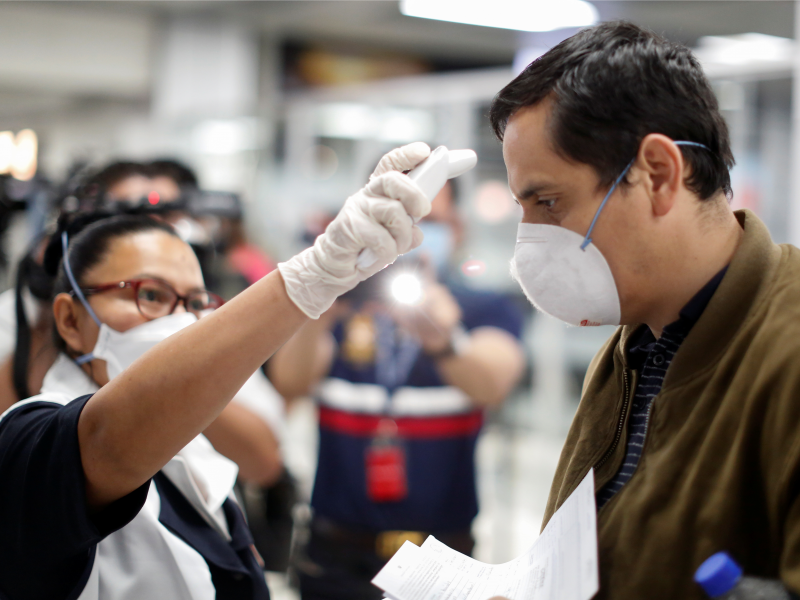 El Salvador's latest lockdown ended on June 6. The economy slowly began to reopen on June 16.
Citizens have been under a strict curfew – only one person from each family was allowed to leave to procure essential goods.
Those who did not comply with quarantine orders could be sent to contingency centers, where they would be required to quarantine for 30 days.
---
Denmark was the first European country to reopen primary schools.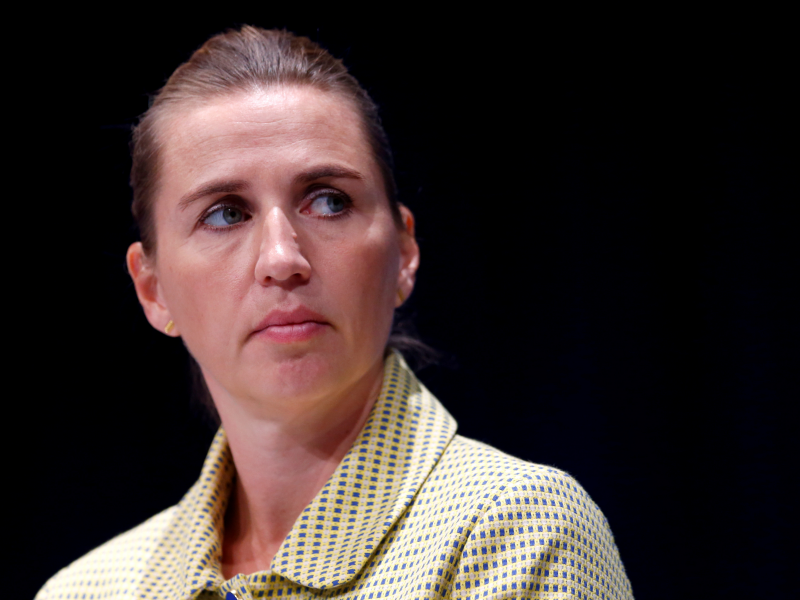 Denmark was the first European country to reopen primary schools last month; stores, hairdressers, restaurants, theme parks, and museums are also open.
---
Sweden has drawn attention for its "low-scale" lockdown, with businesses and school still open. It's unclear how effective the plan has been.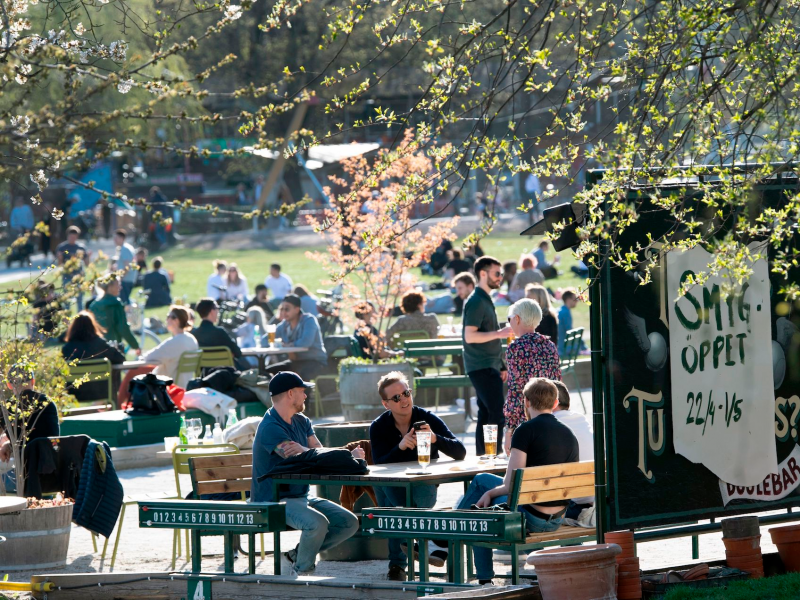 The country is notable for its "low-scale" lockdown. Gatherings of more than 50 people are banned and high schools and universities are closed – but primary schools, restaurants, and many businesses are still open. Its death rate is almost six times that of Norway and Finland.
However, the scientist behind that plan is still unsure whether the country made the right decision. The country likely won't avoid pandemic-related economic fallout.
"I'm not convinced at all," state epidemiologist Anders Tegnell told Swedish newspaper Aftonbladet. On The Daily Show with Trevor Noah, he said that the "death toll really came as a surprise to us." Scientists in the country have also spoken out against the approach; testing in the country has lagged.
While Norway and Denmark will allow citizens to travel between the two countries, neighboring Sweden has been excluded.
---
Many countries have also closed borders to prevent international travelers from spreading the virus.
These countries include:
Katie Warren, Holly Secon, and Sarah Al-Arshani contributed reporting.