Some kids grow up to look like their parents.
Some look more like twins or siblings than children.
Celebrity kids including Zoë Kravitz and Ava Phillipe look like their parents, Lisa Bonet and Reese Witherspoon, respectively.
Kids often take after their parents, but sometimes they can look eerily similar.
For some of these celebrity kids, the resemblance between them and their parents is astounding. Reese Witherspoon's daughter Ava Phillipe could be mistaken for her sister. And you can't deny the resemblance between Zoë Kravitz and her mom Lisa Bonet. It's safe to say good looks run in these celebrity families.
See how closely these 42 kids resemble their parents.
---
Ava Elizabeth Phillippe looks exactly like her mother Reese Witherspoon.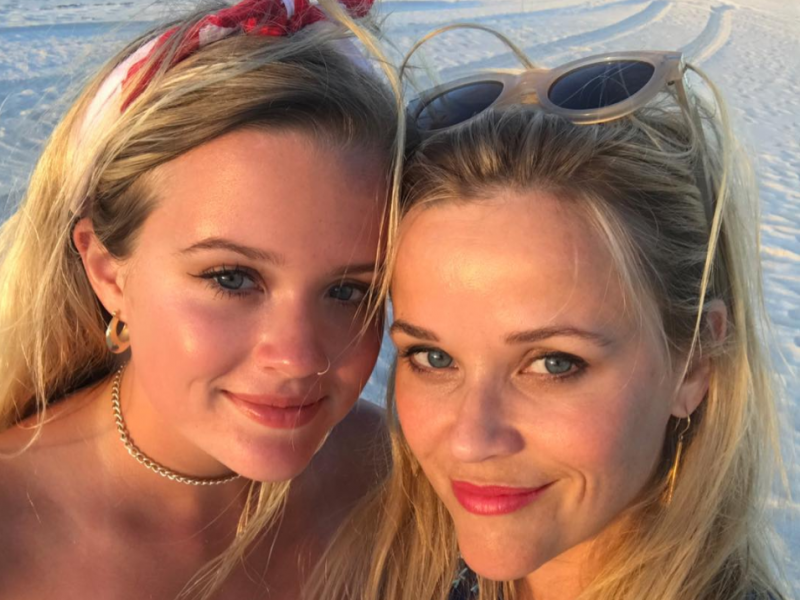 ---
Robin Wright's 27-year-old daughter Dylan Penn looks a lot like her mom.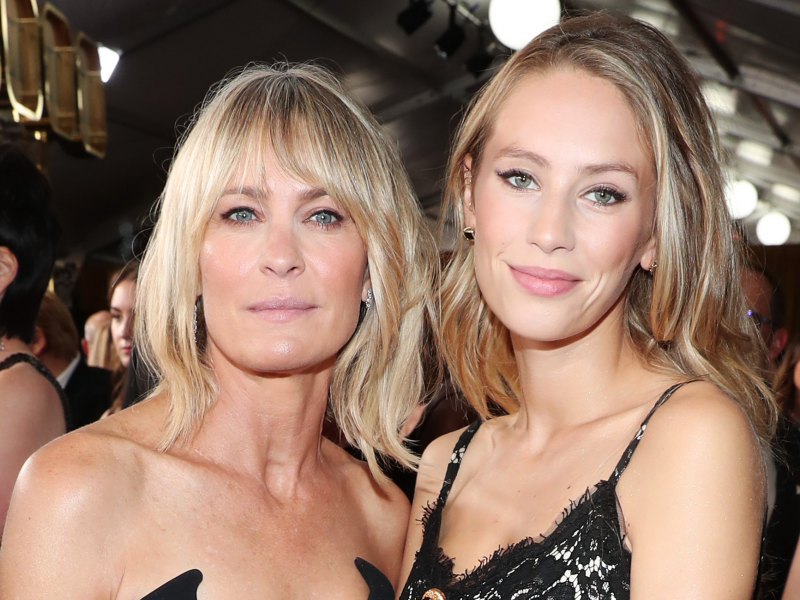 Wright took her daughter as her date to the 2017 Emmys.
Lees ook op Business Insider
---
Little baby Luna takes after her dad, John Legend.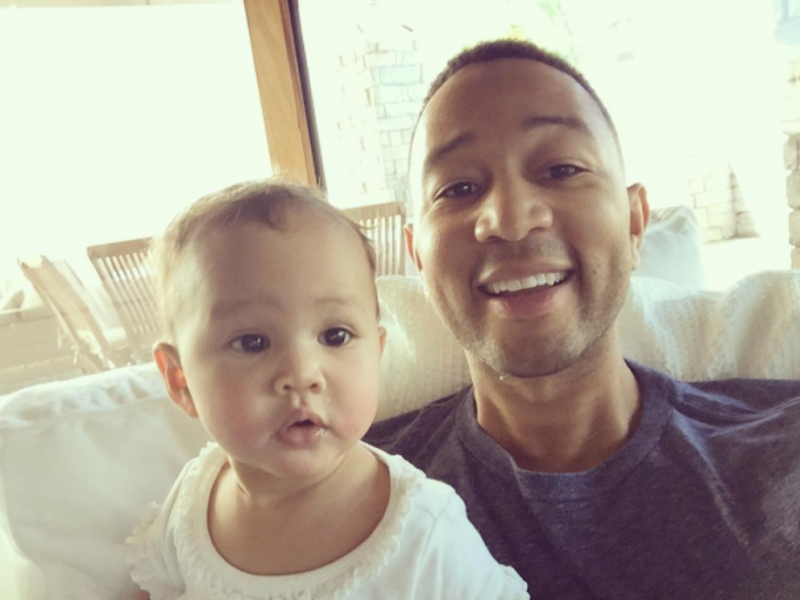 ---
Kaia Gerber could be mistaken for a twin of her mother, who just so happens to be Cindy Crawford.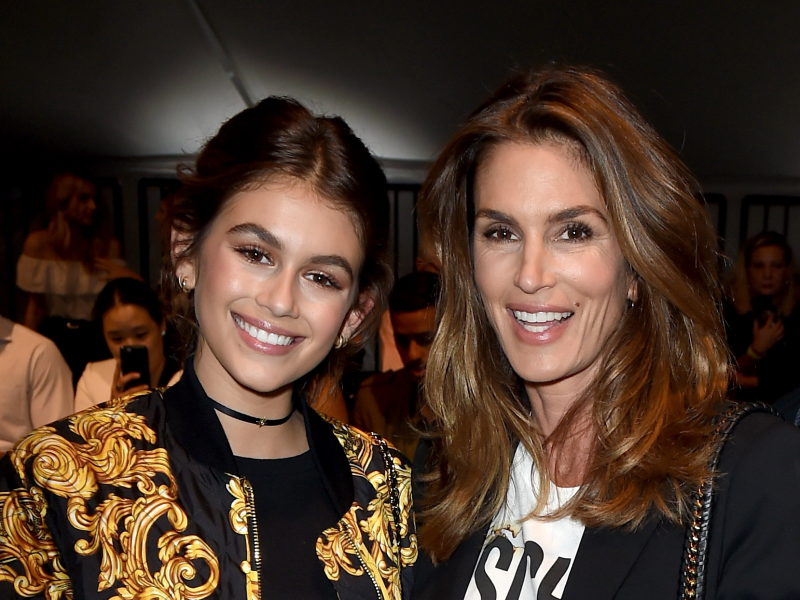 Read about Kaia's modeling career here.
---
You can tell Kate Hudson is Goldie Hawn's daughter.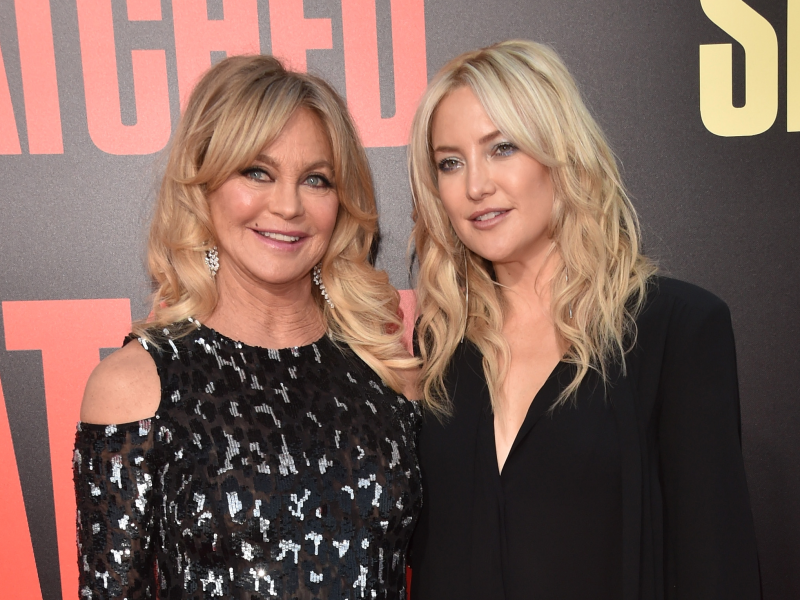 ---
Rumer Willis shared this photo where she looks exactly like mom Demi Moore.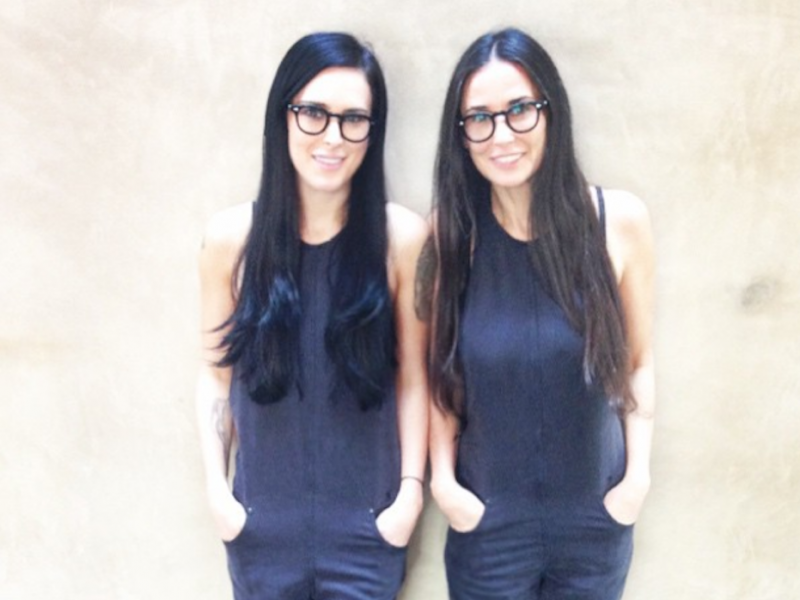 ---
Zoë Kravitz resembles her mom, Lisa Bonet.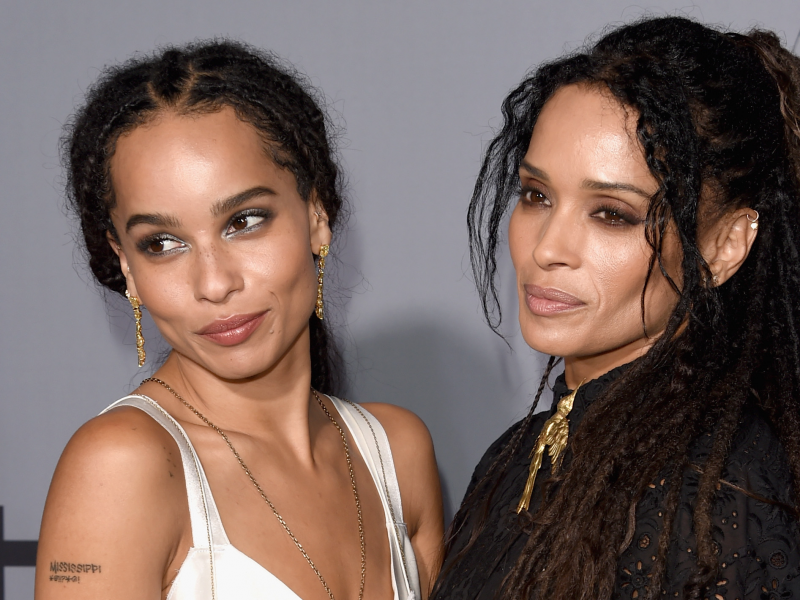 ---
Blue Ivy takes after her dad, Jay-Z.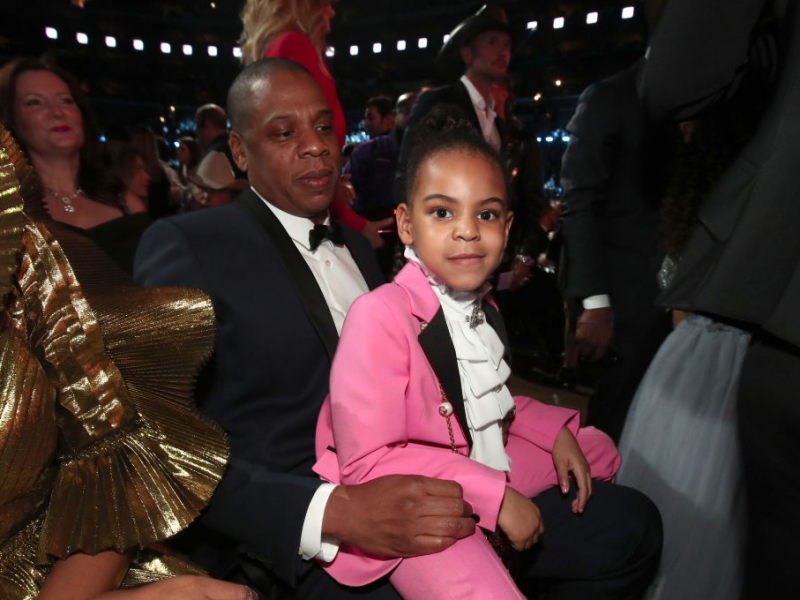 ---
Mamie Gummer mirrors mom Meryl Streep.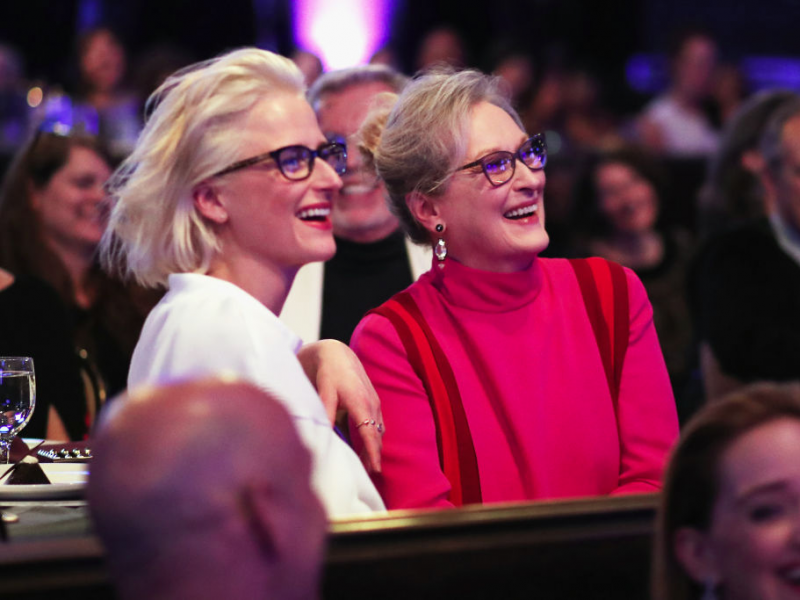 ---
Miley Cyrus is basically a look-alike of her mom, Tish Cyrus.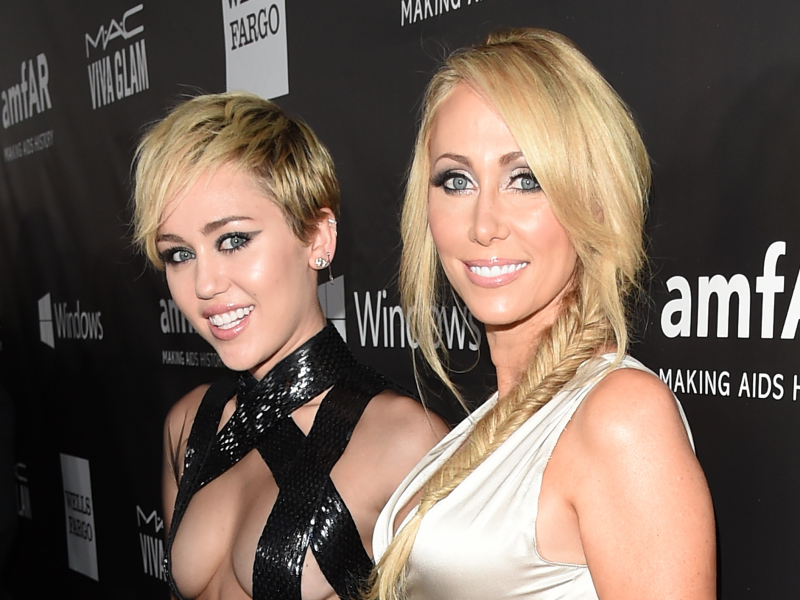 ---
Tracee Ellis Ross and her mom, Diana Ross, look like sisters.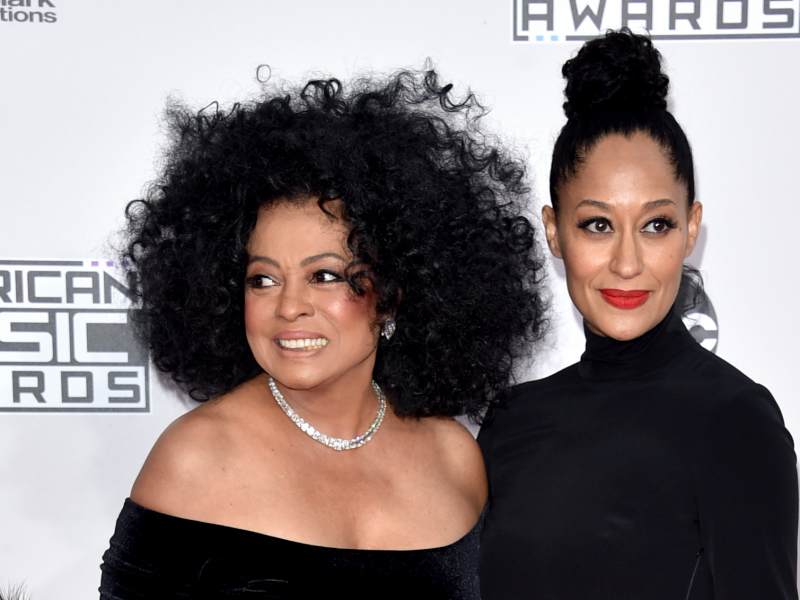 ---
Liv Tyler takes after her dad, Steven Tyler.
---
You can't deny the resemblance between Colin Hanks and his dad, Tom Hanks.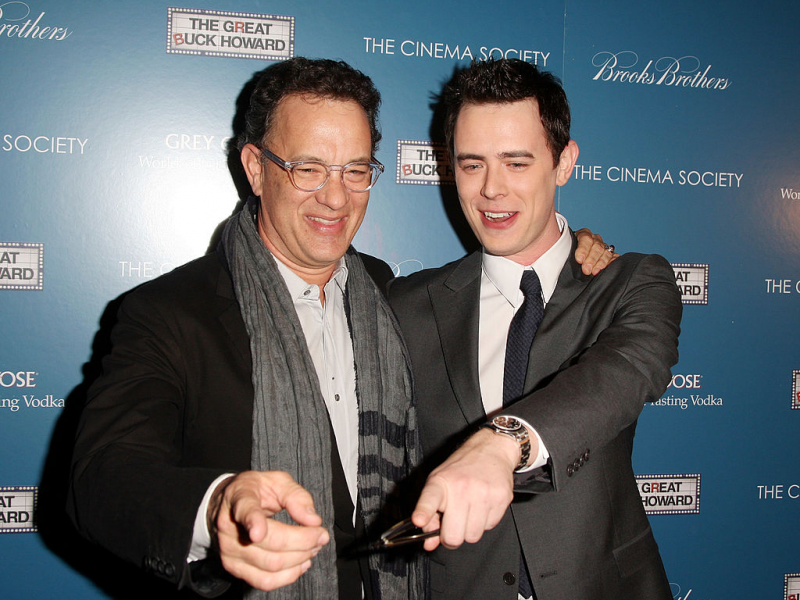 ---
Willow Smith takes after her mom, Jada Pinkett Smith.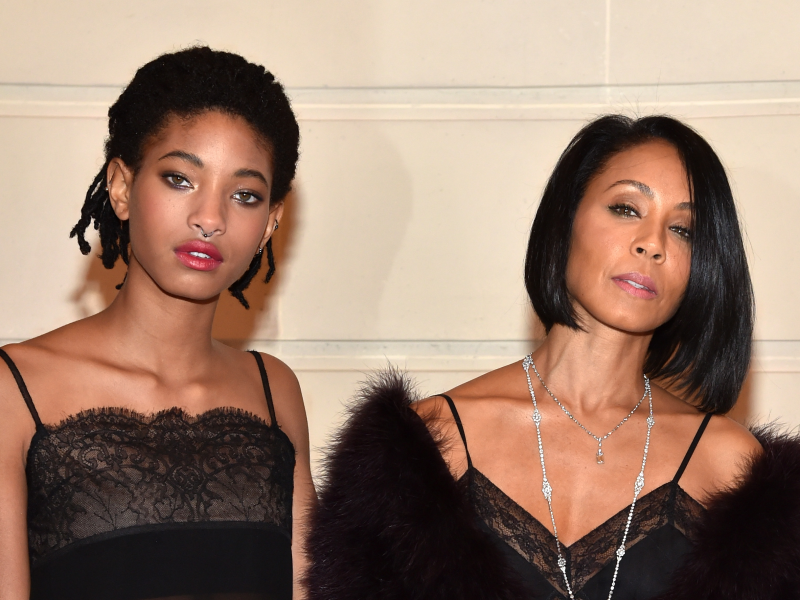 ---
Meanwhile brother Jaden Smith is a carbon copy of dad Will Smith.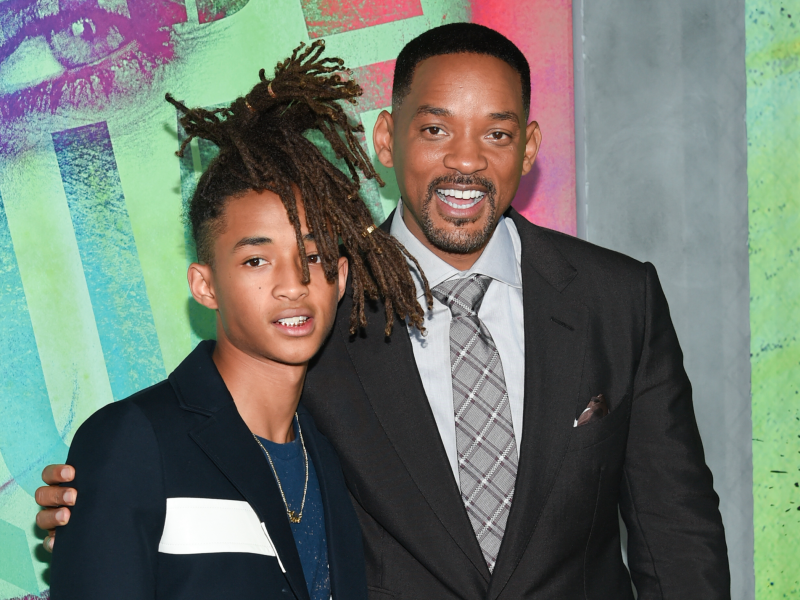 ---
The Kardashian/Jenner clan take after mom Kris, but Kim definitely looks like her mother's daughter.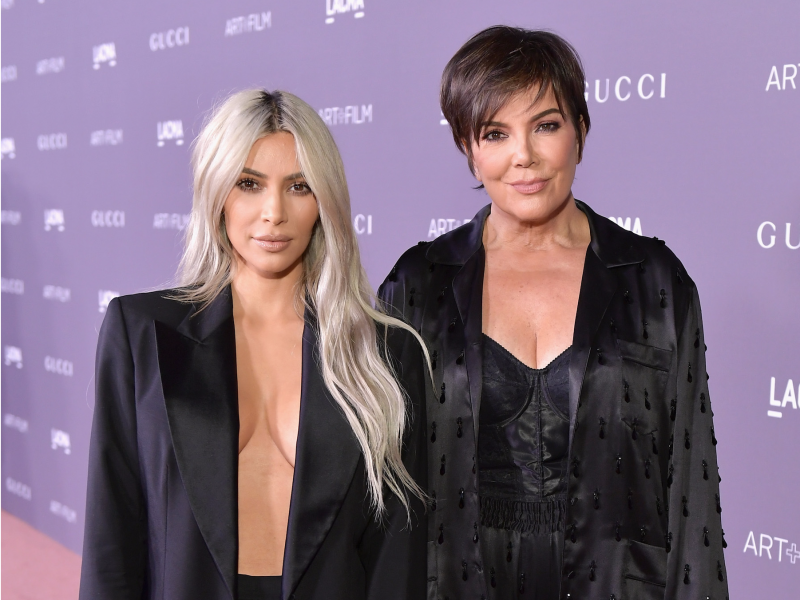 ---
Riley Curry looks so much like her basketball playing dad, Stephen Curry.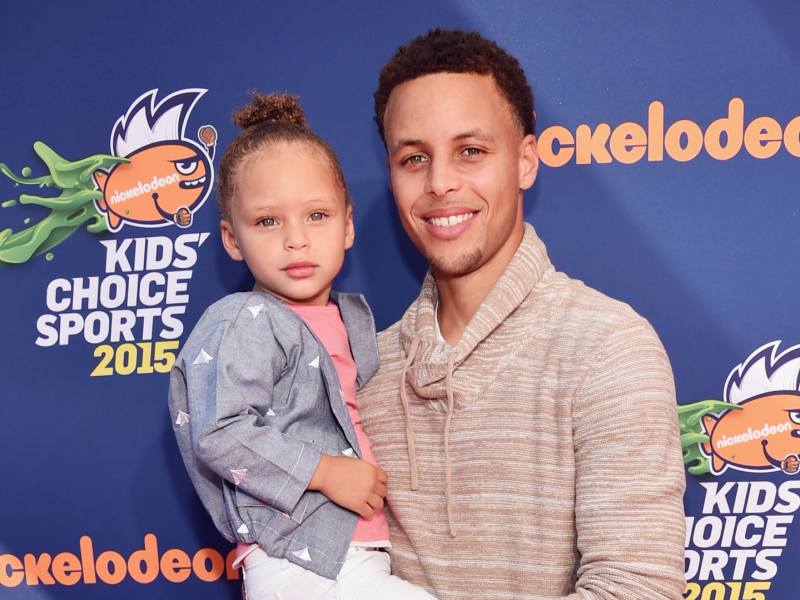 ---
You can tell that North and Saint are Kanye West and Kim Kardashian's kids, but Saint looks particularly like his father.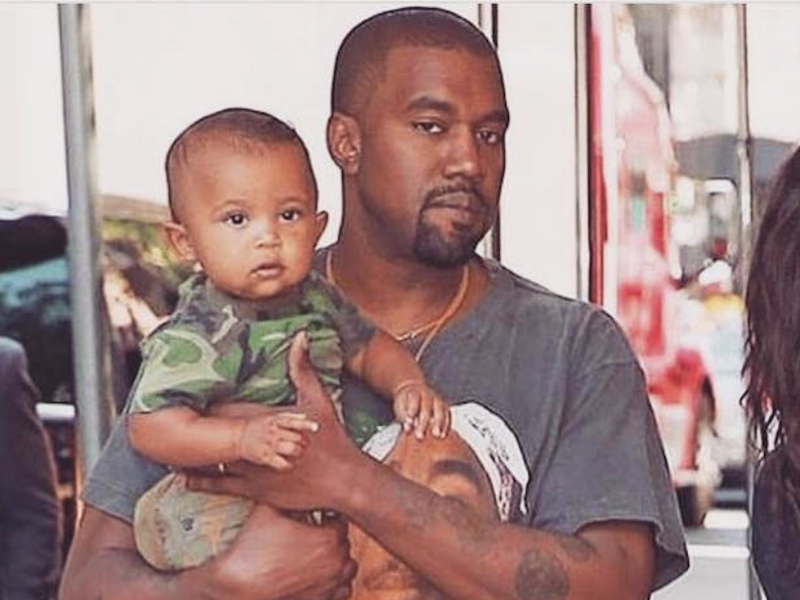 ---
Salma Hayek's young daughter Valentina Pinault already looks like her mom.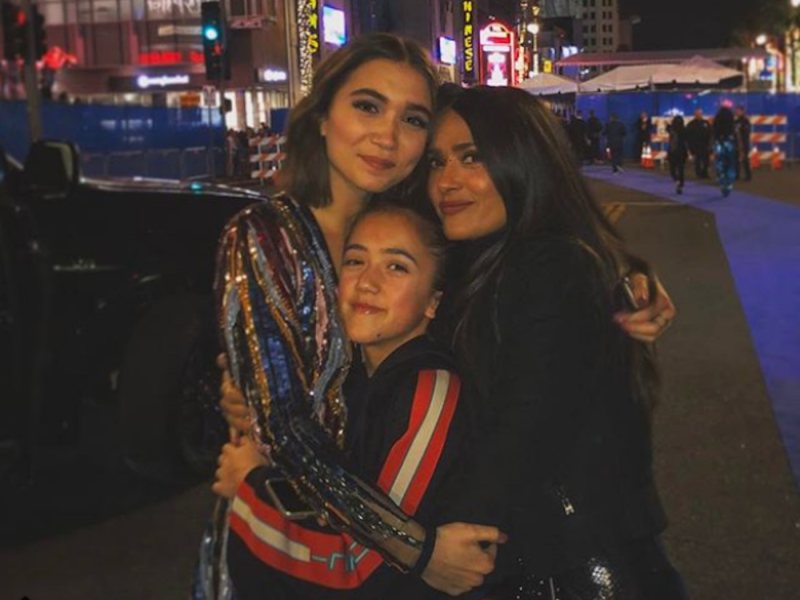 ---
Dakota Johnson takes after her mom Melanie Griffith.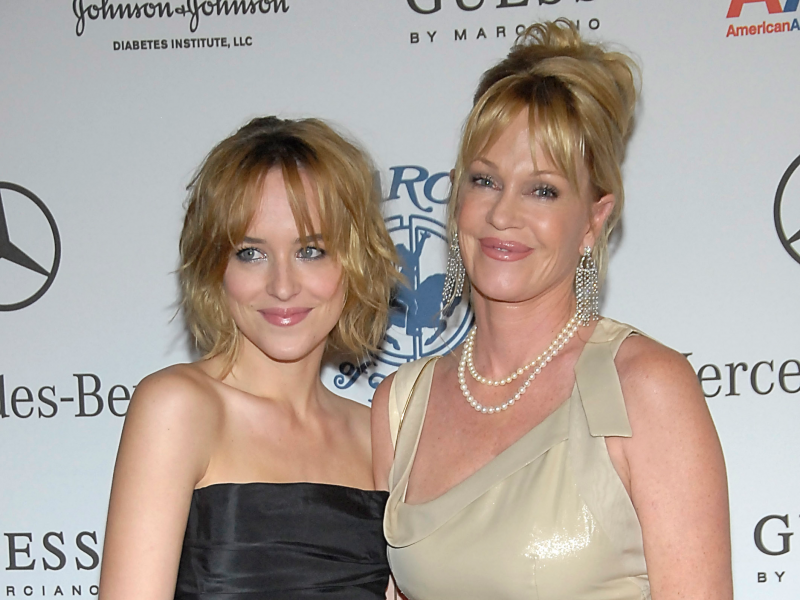 ---
Suri Cruise is growing up to look like her mom, Katie Holmes.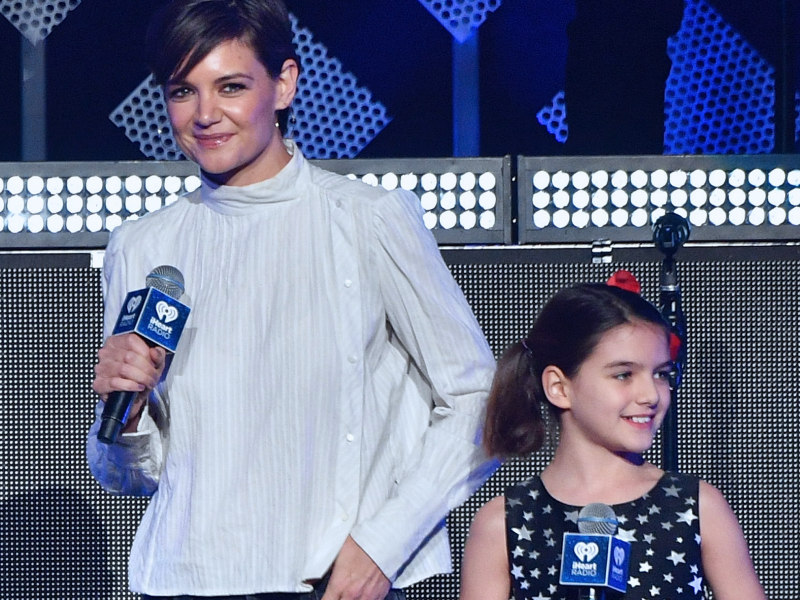 ---
Angelina Jolie's first-born, Shiloh, takes after her mom.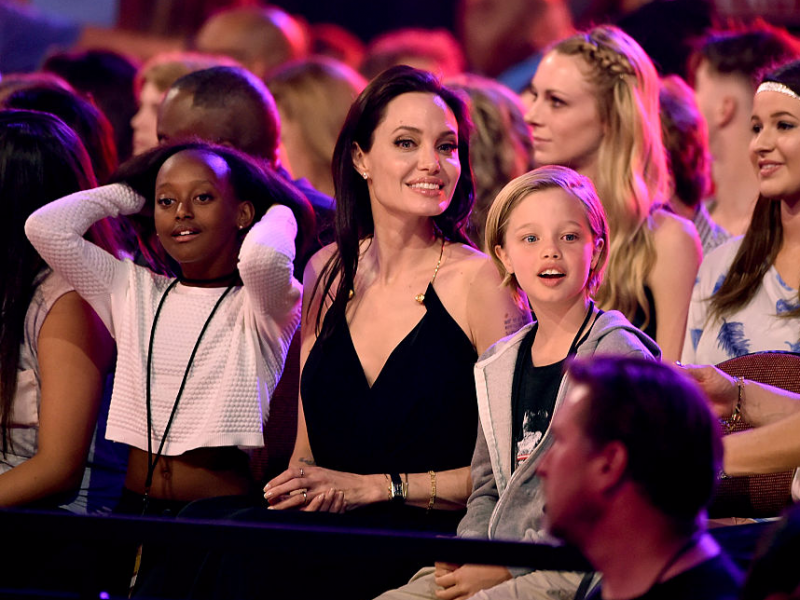 ---
Christie Brinkley's daughter Sailor takes after her supermodel mom.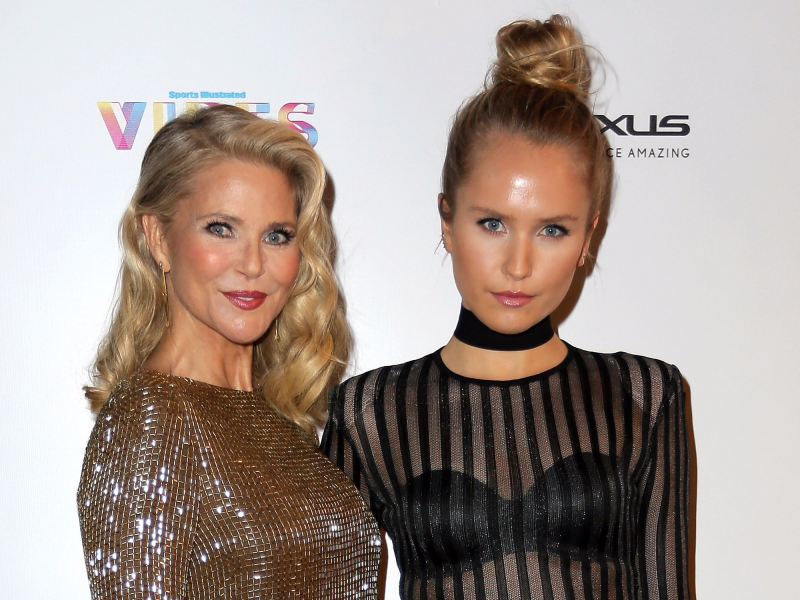 ---
Maya Thurman-Hawke, the 19-year-old daughter of Uma Thurman and Ethan Hawke, resembles her mother.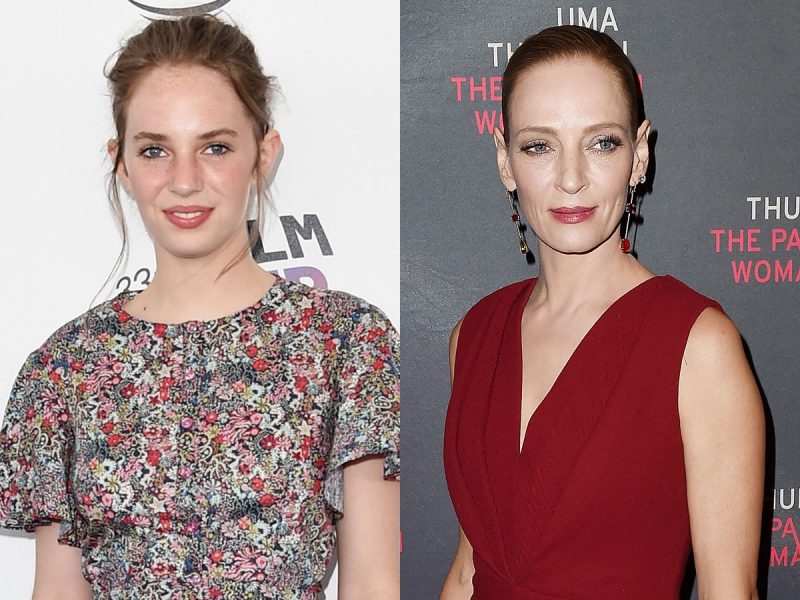 ---
Eva Amurri looks like mom Susan Sarandon.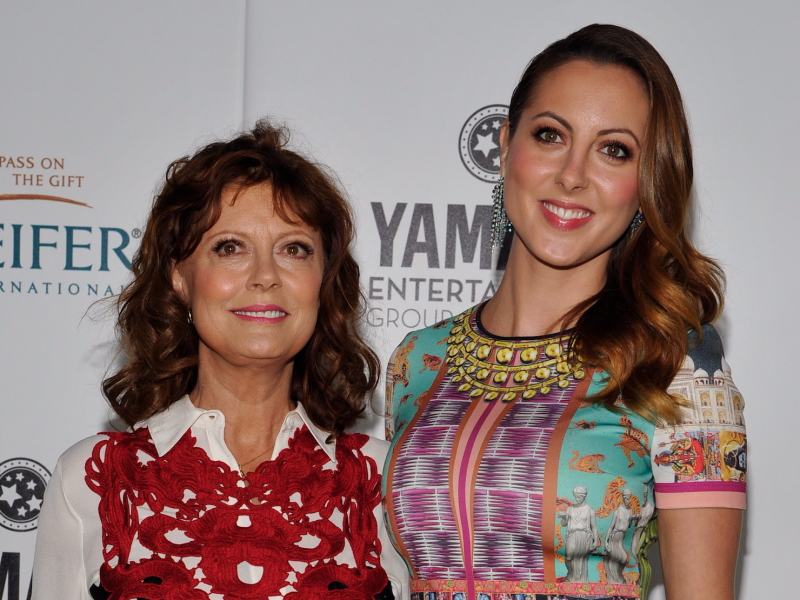 ---
Julianne Moore, 57, and daughter Liv Freundlich, 16, have the same facial shape.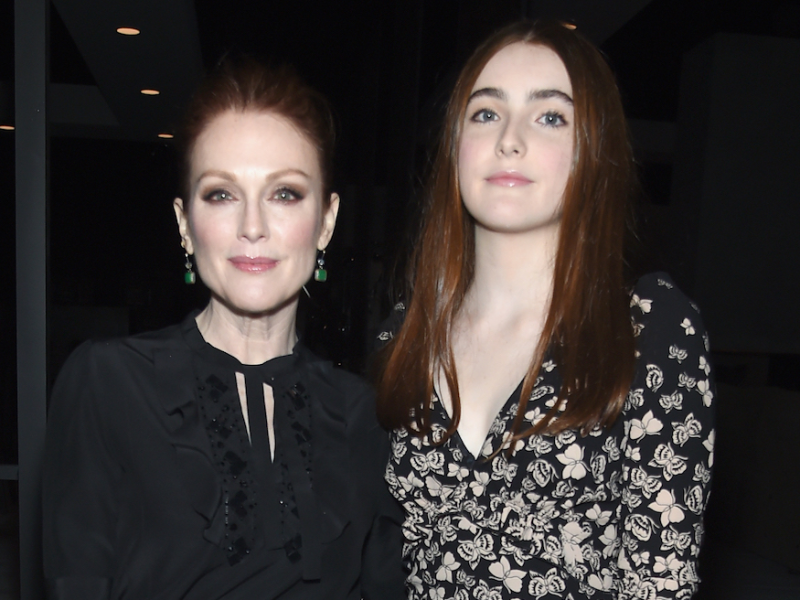 ---
Scott Eastwood has the same eyes and scowl as his dad Clint Eastwood.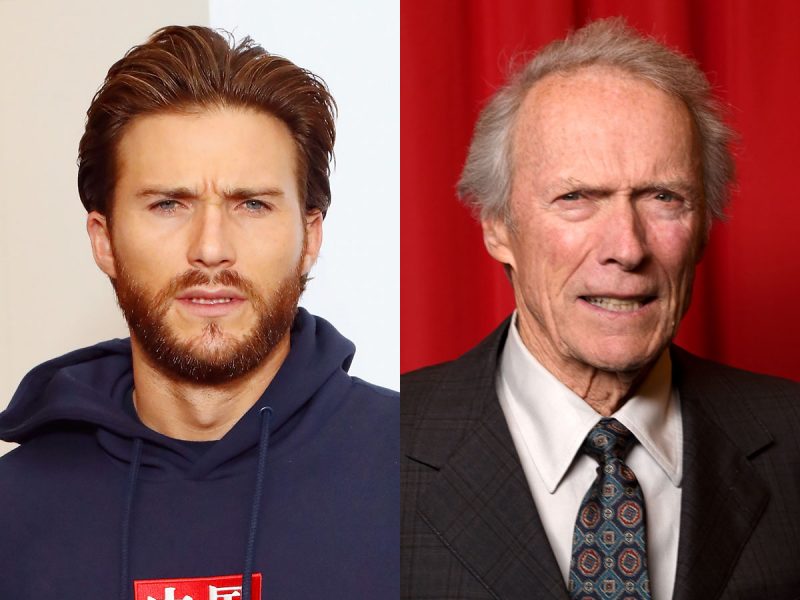 ---
Catherine Zeta-Jones' 15-year-old daughter, Carys Zeta Douglas, is a spitting image of her mother.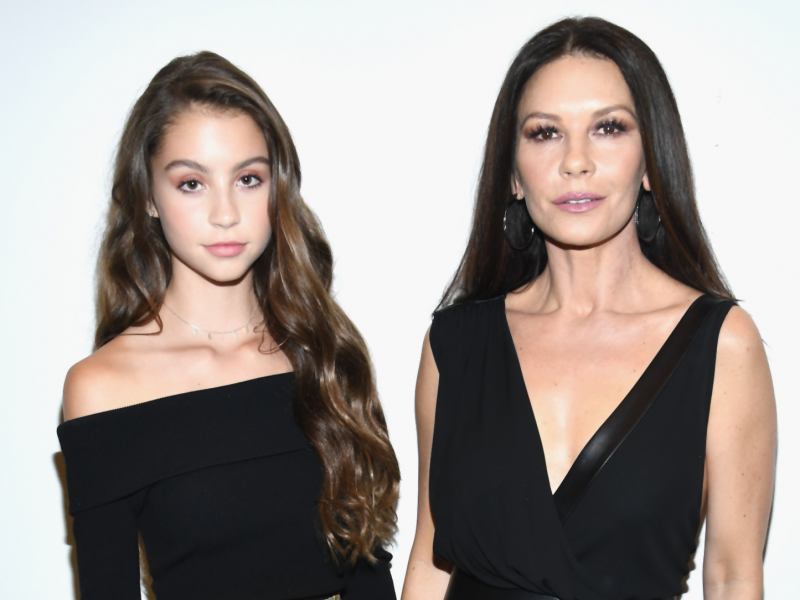 ---
John Owen Lowe, Rob Lowe's youngest son, looks a lot like his dad.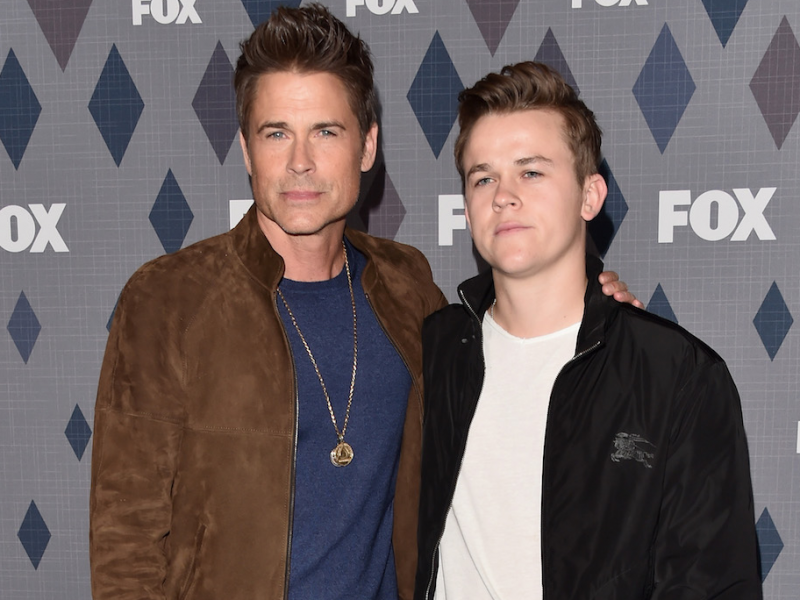 ---
Apple Martin, the 14-year-old daughter of Gwyneth Paltrow and Chris Martin, is growing up to look like a spitting image of her mother.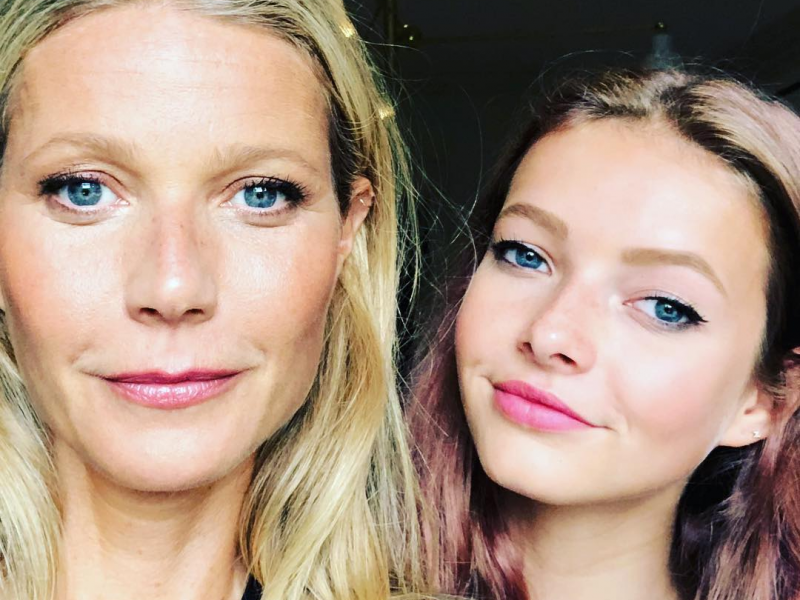 ---
Sophie Von Haselberg, 31, takes after her mom, Bette Midler.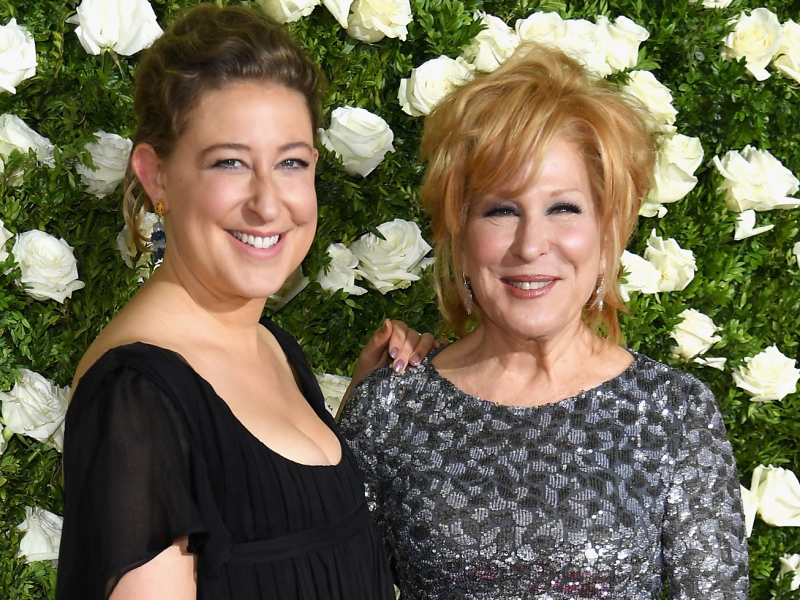 ---
"Real Housewives of Atlanta" star Kim Zolciak's 21-year-old daughter Brielle Biermann looks exactly like her mother.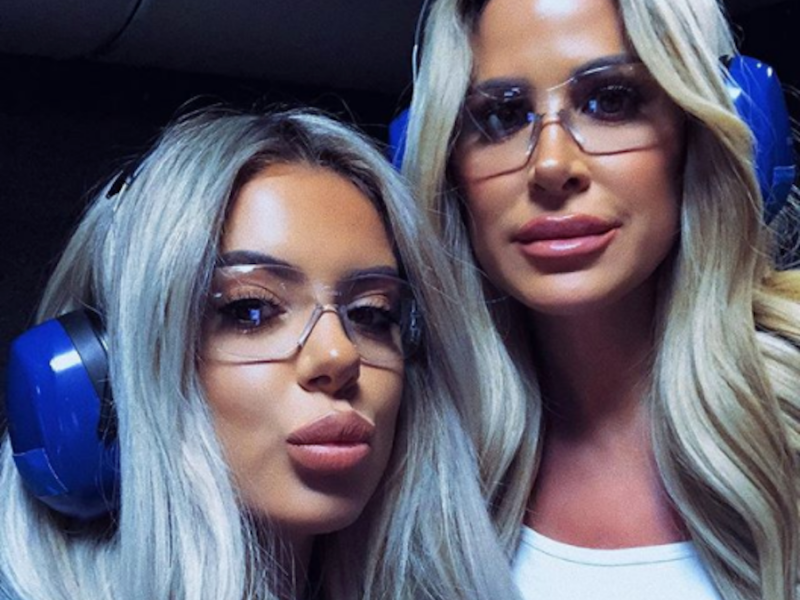 ---
Ireland Baldwin takes after her mom Kim Basinger.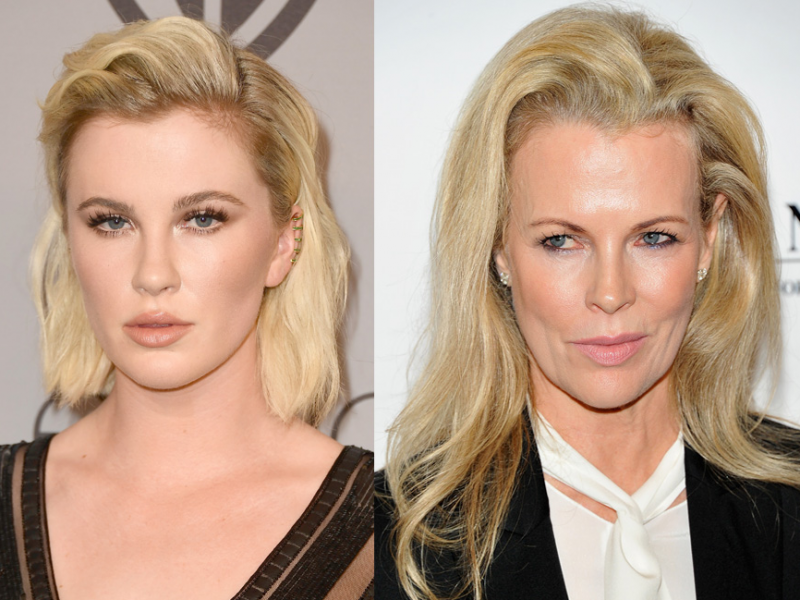 ---
Lily-Rose Depp got her model genes from mom Vanessa Paradis.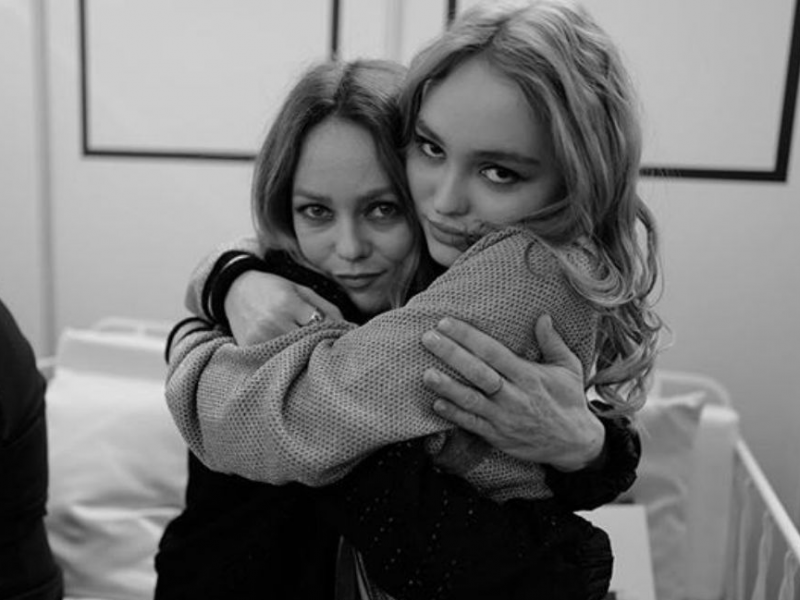 Lily-Rose's dad is Johnny Depp.
---
Jennifer Garner's kids take after their mom.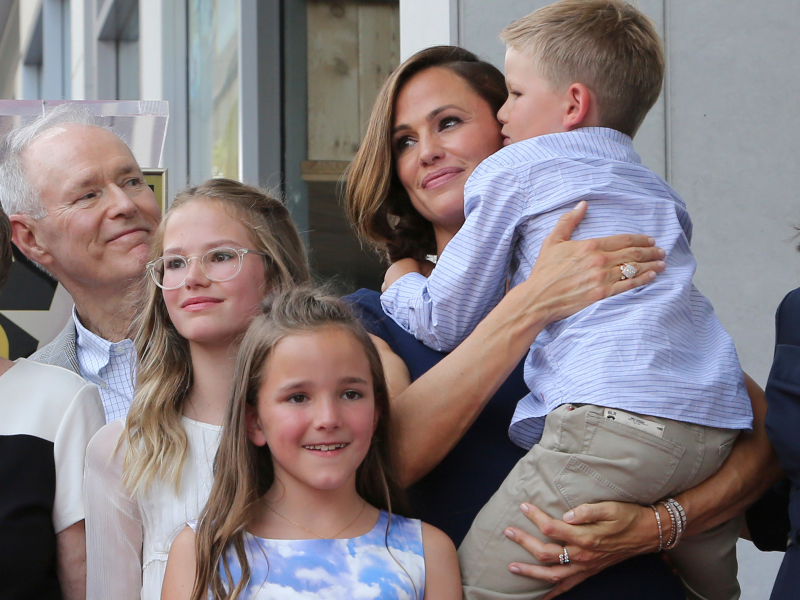 Her children are Violet Affleck, 12, Seraphina Rose Elizabeth Affleck, 9, and six-year-old Samuel Garner Affleck.
---
Brooke Shields' daughters, 15-year-old Rowan and 12-year-old Grier, share traits with their mom.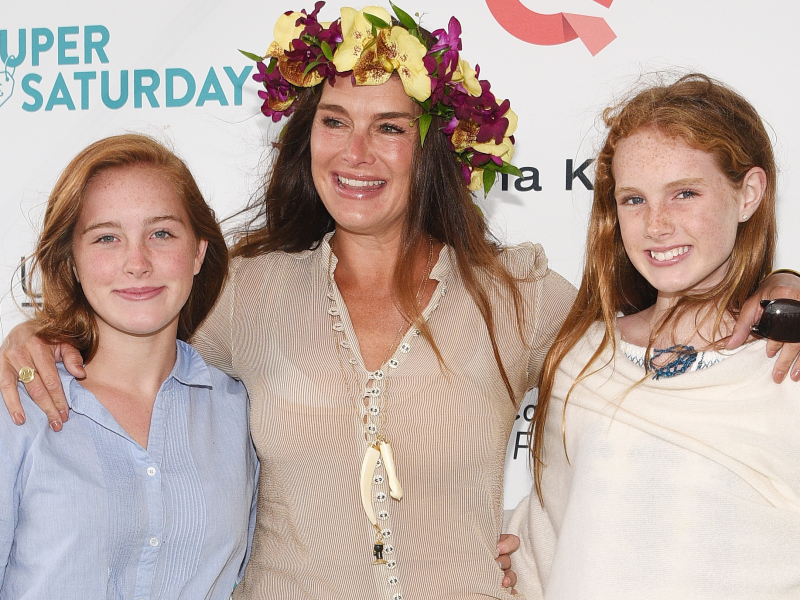 Their dad is Chris Henchy.
---
Iris Law, 18, and Rafferty Law, 22, share some of their father, Jude Law's, traits.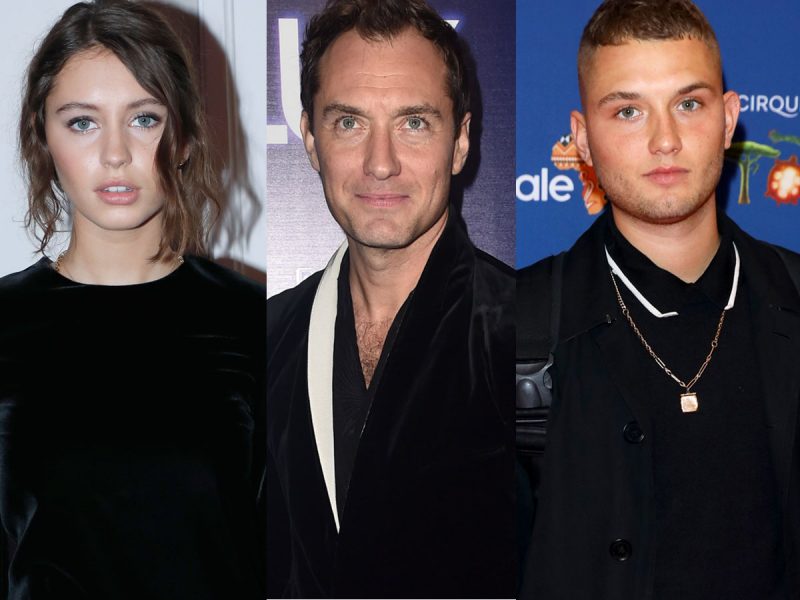 Their mom is Sadie Frost.
---
Lila Moss, 16, is growing up to look like her mother, Kate Moss.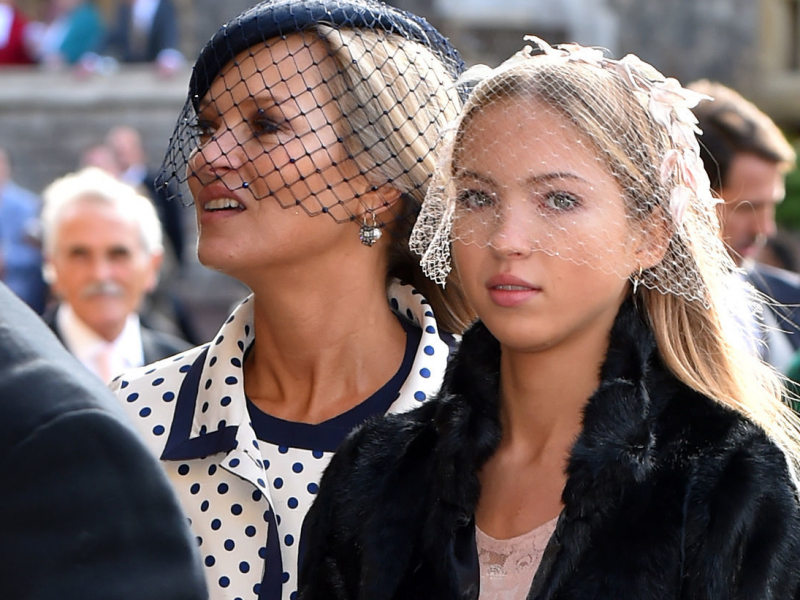 Lila's full name is Lila Grace Moss Hack.
---
Lily Mo Sheen, 20, looks like her mom, Kate Beckinsale.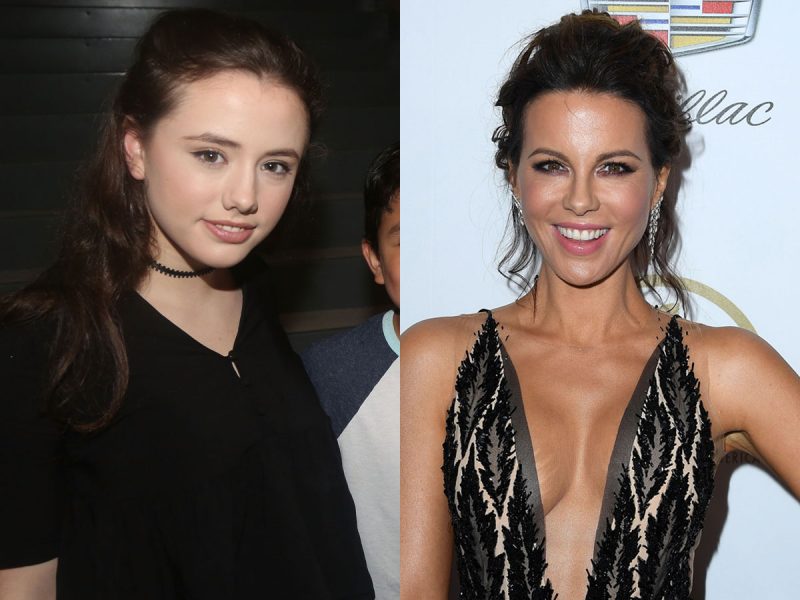 Michael Sheen is Lily's dad.
---
Brooklyn Beckham, 19, shares similar facial features with dad, David.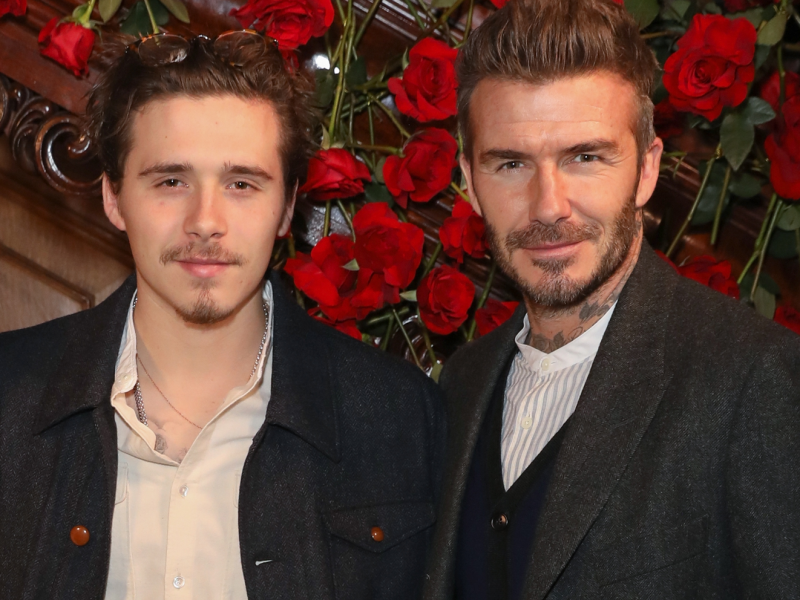 Brooklyn is the oldest Beckham child.
---
It's easy to tell that Wyatt Russell, 32, is Kurt's son.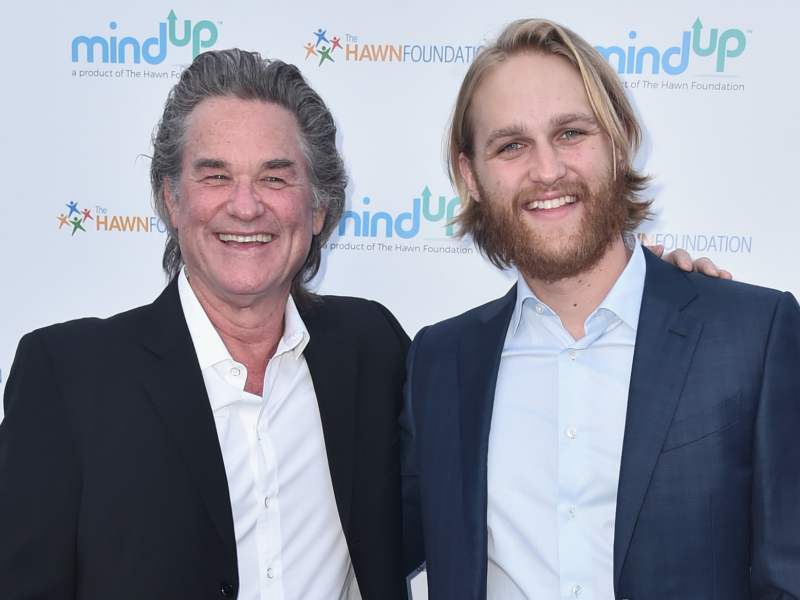 Wyatt's mom is Goldie Hawn.
---
Dan Levy, 35, takes after his dad, Eugene Levy.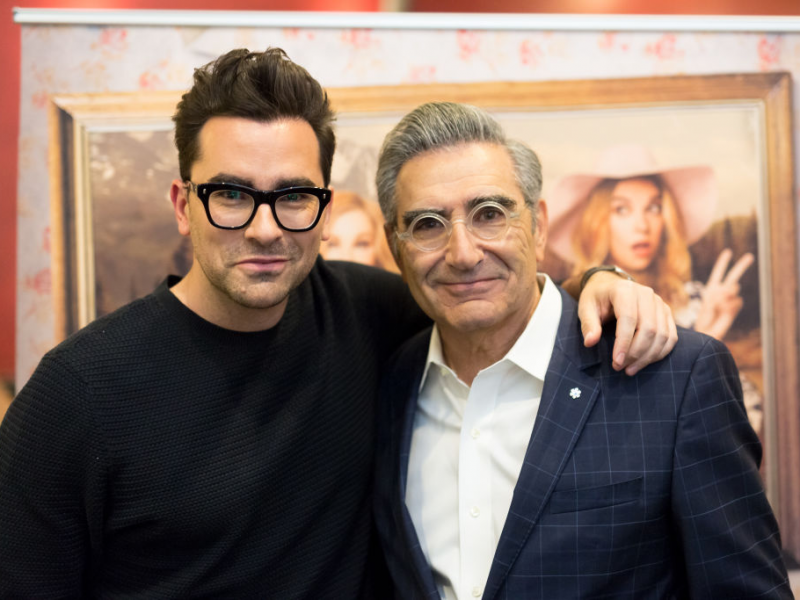 Dan and Eugene co-created and star together on "Schitt's Creek."