Several high-rated TV shows are based on books.
Numerous young-adult book series like "A Series of Unfortunate Events" and "Gossip Girl" have been reimagined for television.
Many book-to-TV adaptations, like "You," "Mindhunter," and "Bones," are rather dark.
Many fans are wary when their favorite books are adapted for the small screen, but sometimes television shows get it right.
Here are 27 of the best TV series that were inspired by books, ranked according to critic scores on Rotten Tomatoes.
Note: All scores were current on the date of publication and are subject to change.
---
"Pretty Little Liars" built suspense by straying from the book series it was based on.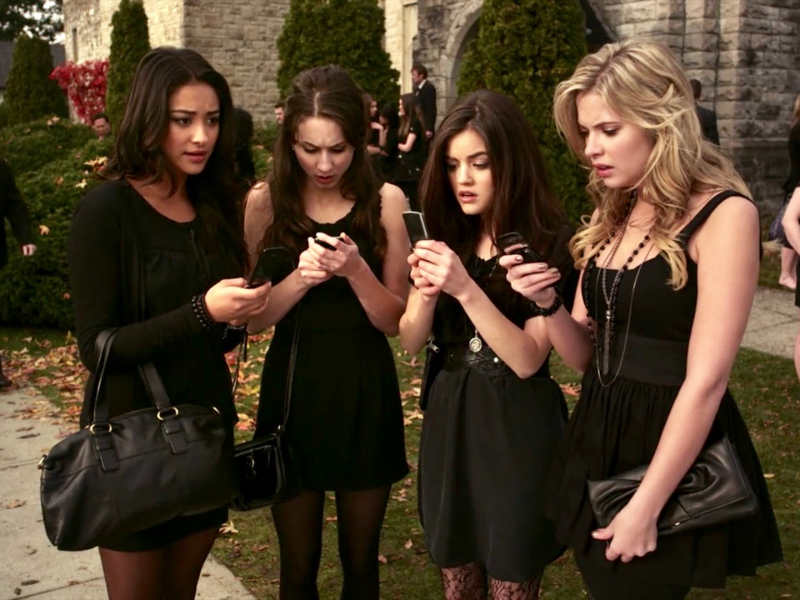 Critic Score: 81%
Based on the book series by Sara Shepard, "Pretty Little Liars" ran for seven seasons on ABC Family (now Freeform).
Lees ook op Business Insider
The story starts with four friends – Spencer Hastings, Aria Montgomery, Hanna Marin, and Emily Fields – who are reunited one year after the disappearance of their ringleader Alison DiLaurentis.
After receiving a mysterious text from "A," who threatens to expose their darkest secrets, the girls set out on a long and complicated mission to discover A's identity and take them down.
Notably, Shepard's novels also inspired the show's spinoff "Pretty Little Liars: The Perfectionists," which earned a perfect score on Rotten Tomatoes, despite being canceled after one season.
---
The prequel series "The Carrie Diaries" scored higher marks than the original show it's based on.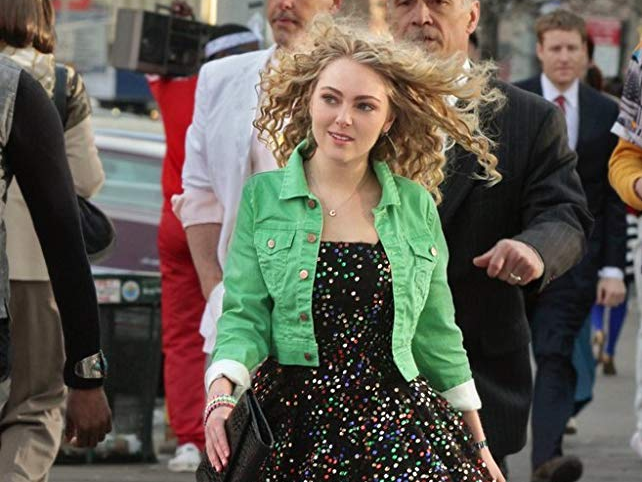 Critic score: 83%
Candace Bushnell is perhaps best-known for "Sex and the City," but "The Carrie Diaries," inspired by Bushnell's prequel series, received higher critic ratings than the original HBO show.
The CW series follows Carrie Bradshaw through her high school years as she tries to become a famous writer while tackling friendships and romance.
The short-lived show ends with Carrie moving to New York City and meeting Samantha Jones, which is the lead up to the storyline of "Sex and the City."
---
We got to live vicariously through NYC's richest teens on "Gossip Girl."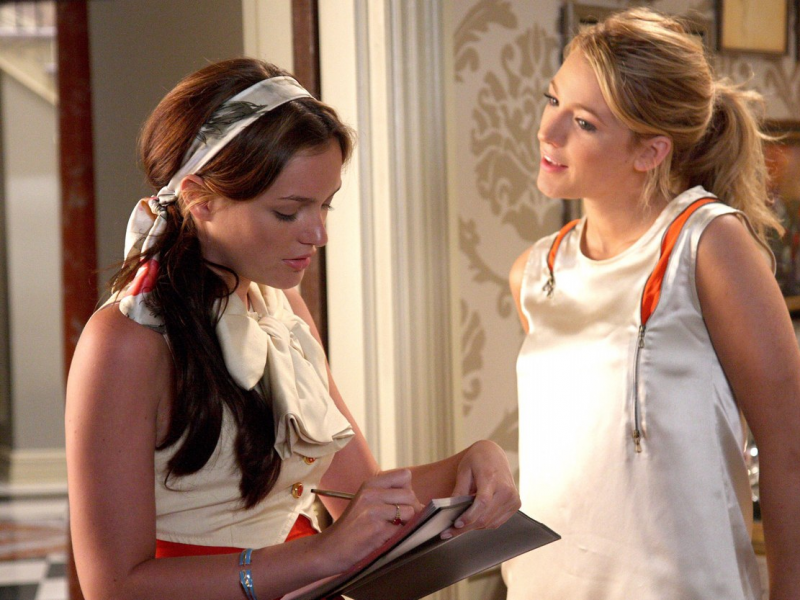 Critic score: 84%
The hit Cecily von Ziegesar series was turned into an addictive TV show that flooded blogs for Upper East Side wannabes.
Although the TV adaptation's ending was a tad unbelievable, the show gave viewers plenty of outfits, apartments, boyfriends, and exclusive parties to lust after.
---
The science of human sexuality is reborn on "Masters of Sex."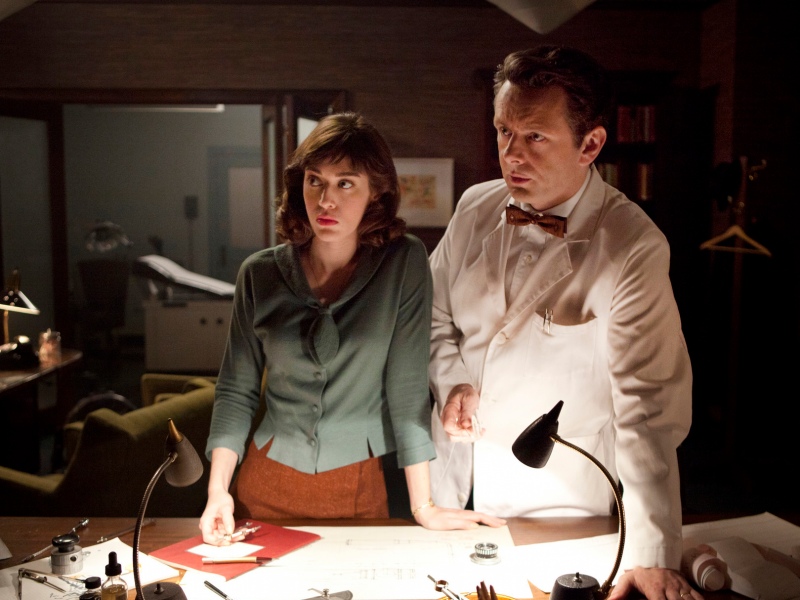 Critic score: 84%
Showtime's "Masters of Sex" is based on the biography of Dr. William Masters and Virginia Johnson, which was written by Thomas Maier.
The series takes place in 1950s St. Louis, where Masters and Johnson's research on sexuality and intimacy sparks a "sexual revolution" across the country.
---
"Dirk Gently's Holistic Detective Agency" turned a tricky plot into delightful fun.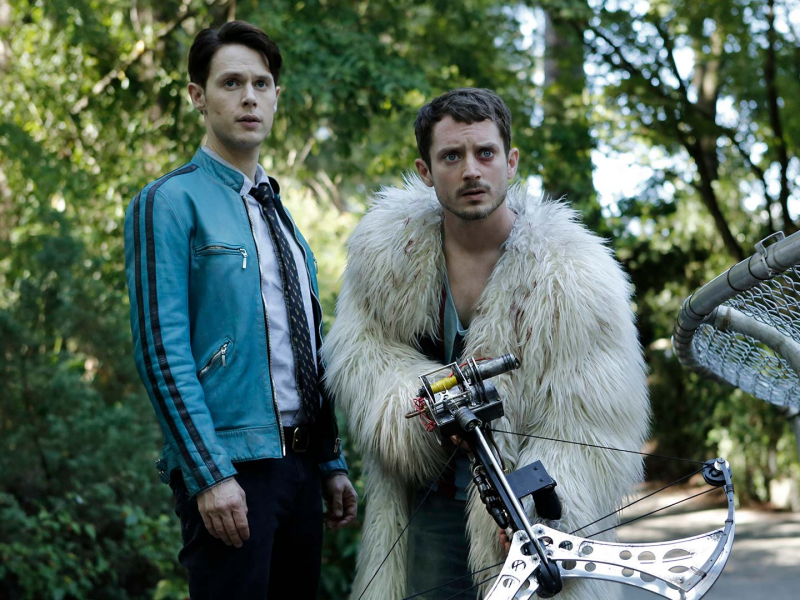 Critic score: 85%
Creator Max Landis was able to turn the science-fiction Douglas Adams book series about a time-traveling holistic detective into a fun romp that's surprisingly easy to follow.
The series was canceled after its second season, but a petition to renew it has since reached over 100,000 signatures.
---
"Westworld" is one of the more popular adaptations on the list.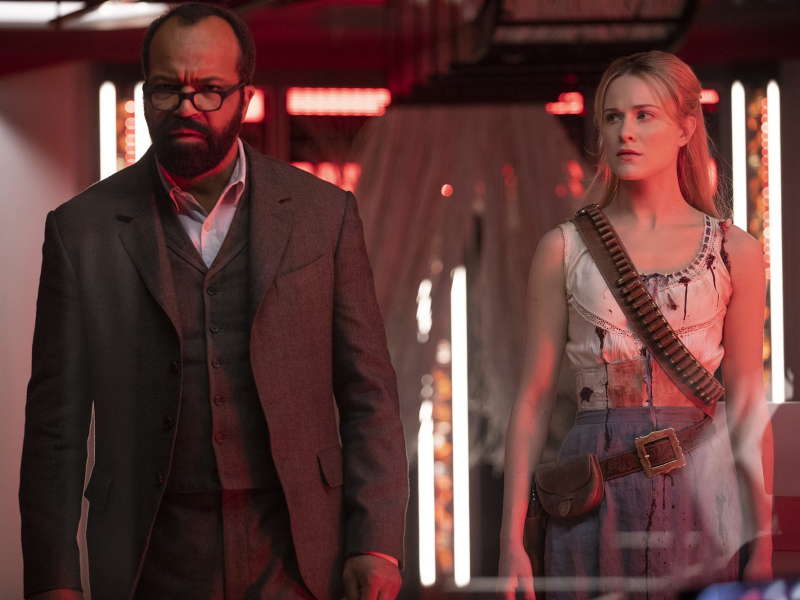 Critic score: 86%
This HBO science-fiction series is based on a novel by Michael Crichton.
Airing in 2016, the action-packed show touches on the morality of corporate boundaries and how androids should be treated.
---
"Friday Night Lights" brought the franchise into the TV world.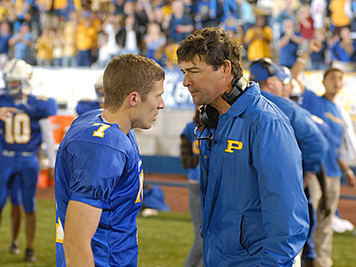 Critic score: 87%
"Friday Night Lights" premiered on NBC in 2006, two years after Buzz Bissinger's nonfiction novel was adapted into a film of the same name.
The TV series takes a more in-depth look at the pride and joy of Dillon, Texas: the Dillon Panthers, a high-school football team.
For the citizens of small-town Texas, football is like a religion, and both the team and the community surrounding it have their ups and downs throughout the show's five highly-rated seasons.
---
"Poldark" was reimagined for a new audience.
Critic score: 87%
PBS's "Poldark" is the second TV adaptation of Winston Graham's book series. The first aired for two seasons in the 1970s and the modern adaptation premiered in 2015.
The modern series follows American Revolution veteran Ross Poldark's return home to Cornwall, England, after the war, but it isn't the same home he left. His family thought he was dead, his fiancée-to-be is now engaged to his cousin, and his land is in shambles.
Notably, the writers of the current "Poldark" chose to introduce an original plot for the series' fifth season that deviates from Graham's books.
---
The writers of "The Handmaid's Tale" made a decision that will keep the show going long past the narrative of the novel.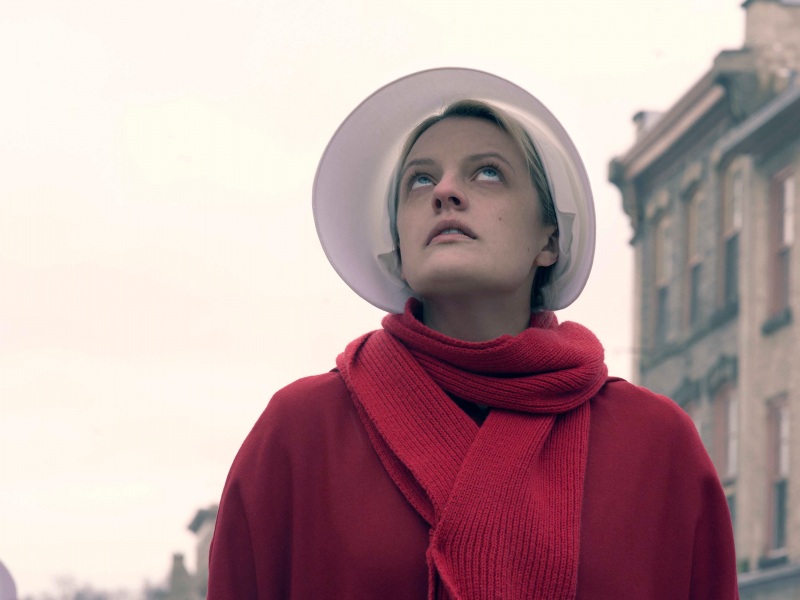 Critic score: 88%
Based on the feminist dystopian novel by Margaret Atwood, the story is set in a totalitarian society that sees fertile women as property.
The Hulu drama has been applauded for its incredible acting and its plot deviations have allowed the show to go on way past its book ending.
---
"Shrill" approaches weight-centric stereotypes and prejudices in America.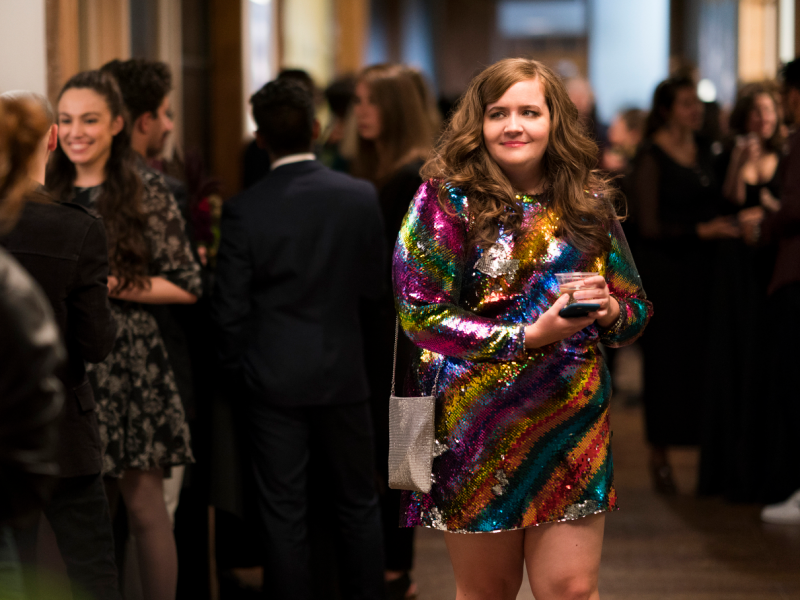 Critic score: 88%
Humorist Lindy West's memoir "Shrill: Notes from a Loud Woman" is the inspiration behind the Hulu series of the same name, which is executive produced by Lorne Michaels and Elizabeth Banks.
The show is about Annie Easton, a young woman who is desperate to change up her life but is adamant about not changing her body in doing so.
---
"Game of Thrones" kept viewers on their toes with its twists and deaths.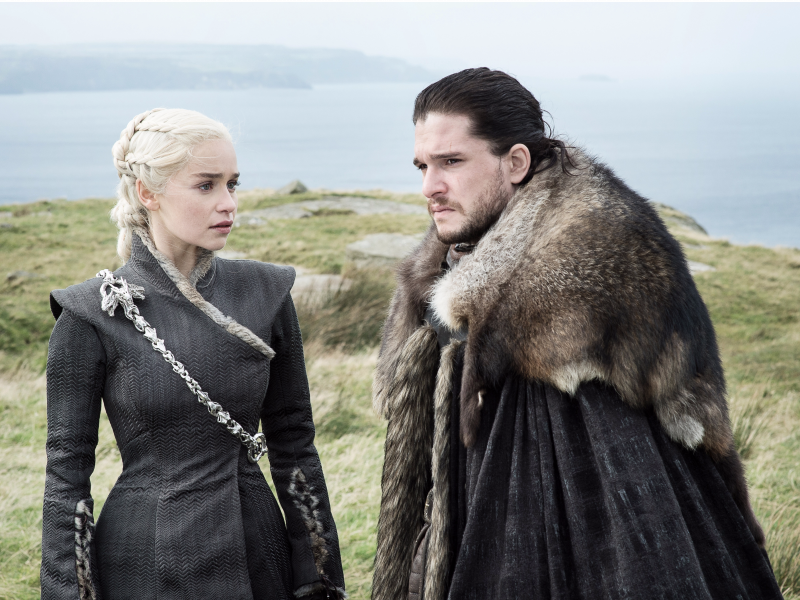 Critic score: 89%
The epic television show "Game of Thrones" is based on the best-selling "A Song of Ice and Fire" series by George R. R. Martin.
Known for its dragons, betrayals, battles, the series is so popular that even non-watchers know about the infamous Red Wedding.
Readers of the books may have had an edge on earlier seasons, but by its end, the show had veered far away from the books it was based on.
---
"Big Little Lies" is a surprising study of female relationships.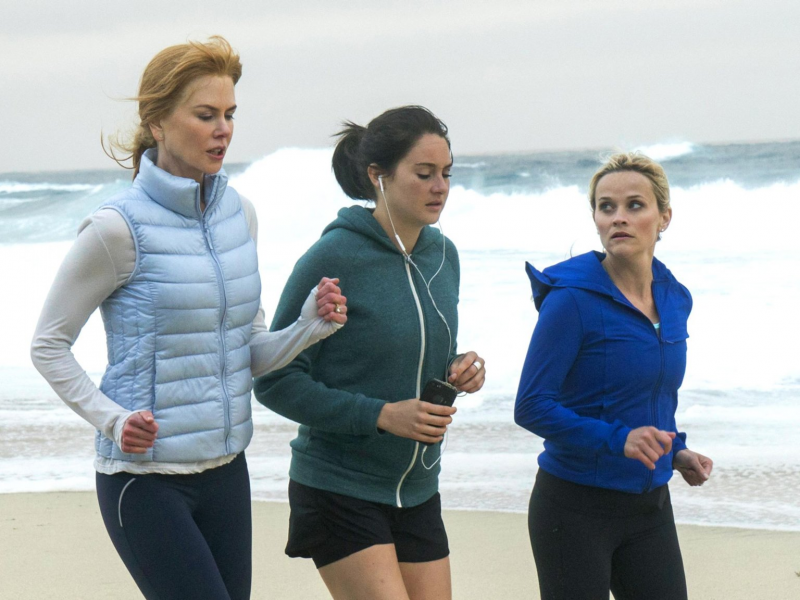 Critic score: 89%
The second Jean-Marc Vallée directed HBO series, "Big Little Lies" is a dark mystery set in a California beach town that chronicles what happens when a new mom comes to town.
The drama series is based on the book of the same name by Liane Moriarty.
---
"Call the Midwife" is a depiction of life for nurses in London's East End.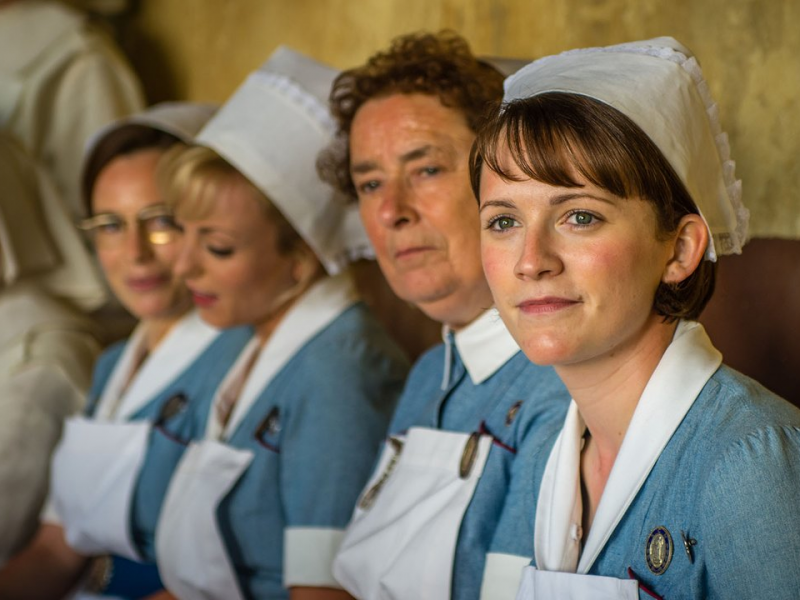 Critic score: 89%
This British series is based on the memoirs of Jennifer Worth, who was a nurse in the 1950s and 1960s.
The series covers the post-World War II baby boom and what that meant for the mothers and women delivering babies.
Notably, the nurses and midwives of London's East End are represented quite accurately, according to real-life contemporaries of Worth.
---
"Orange Is the New Black" turned the book's characters into multi-dimensional people.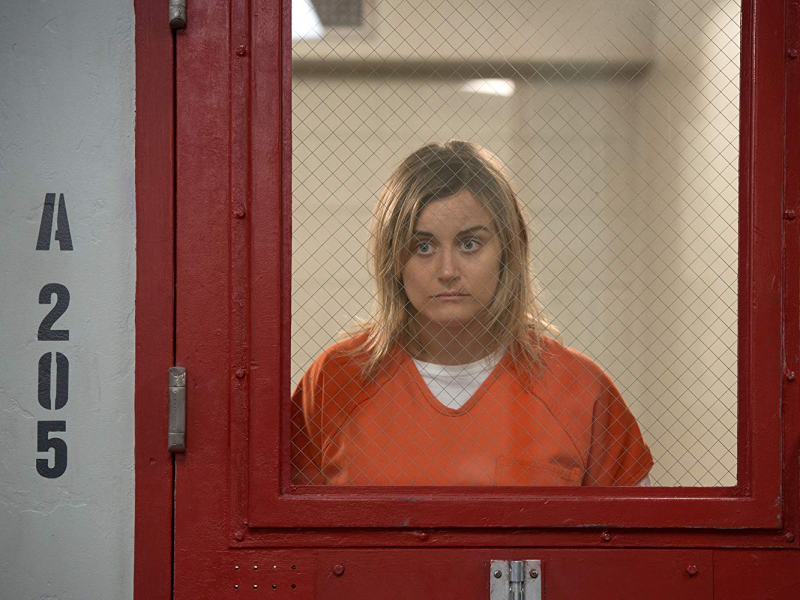 Critic score: 90%
Based on Piper Kerman's memoir "Orange Is the New Black: My Year in a Women's Prison," Netflix's first hit television show takes creative liberties, juxtaposing Piper's privileged experience with lovable fictional characters who may not be perfect but who have been wronged again and again by the justice system.
The show's willingness to focus on the ensemble, and not just Piper, has been its success.
---
The main character on "Bones" is said to be based on the book series' author, not the protagonist.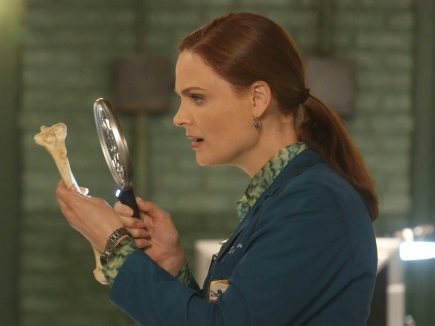 Critic score: 90%
Based on Kathy Reichs' "Temperance Brennan" series, "Bones" ran for 12 successful seasons on Fox.
Temperance "Bones" Brennan possesses the advantageous ability to solve murder cases from the victims' bones. She teams up with the cocky agent, Seeley Booth to solve crimes for the FBI.
Although Bones is named after the main character of the books, the TV character is said to be based more closely on Reichs, who was a forensic anthropologist.
---
Claire Randall is torn between times on "Outlander."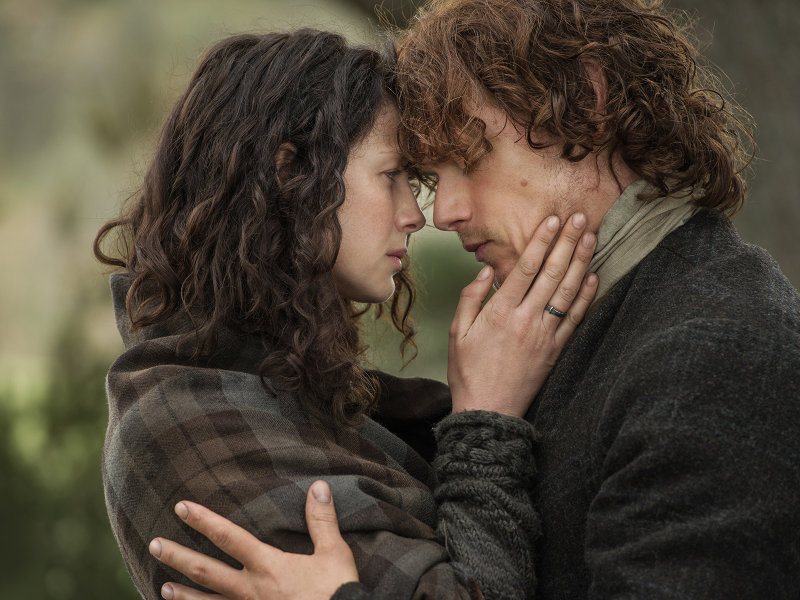 Critic score: 91%
Based on the series by Diana Gabaldon, Starz's "Outlander" tells the heart-wrenching story of a World War II combat nurse who is suddenly sent back in time to 1743 Scotland.
She must defend her own life as she navigates the complicated nature of time travel – made worse by the fact that she is in love with two men from different times.
---
"You" brings the thriller novel to life with in-depth characters.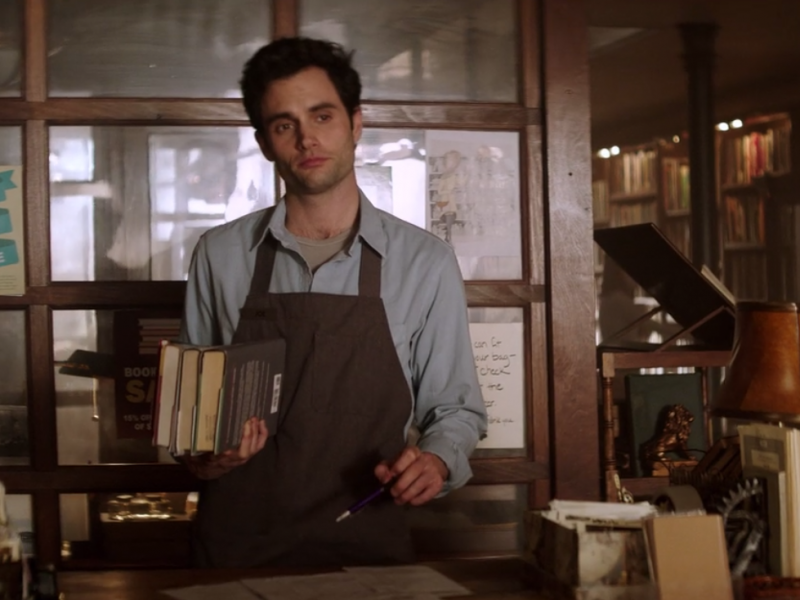 Critic score: 91%
The Lifetime-turned-Netflix series "You" caught viewers' and critics' attention when it started streaming in 2018.
The story, based on the novel by Caroline Kepnes, follows Joe Goldberg as he proves that he would do anything for love by taking out anyone that stands in his way.
The series' second season is also loosely based on Kepnes' follow-up novel "Hidden Bodies."
---
A new generation of teens can relate to "Looking for Alaska."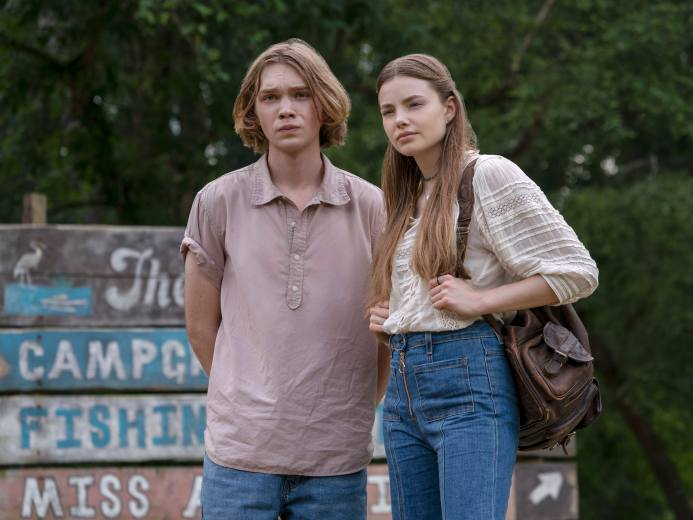 Critic score: 92%
Based on the young-adult novel by John Green, "Looking for Alaska" brings to life the complicated nature of teenagehood through the lens of Miles "Pudge" Halter.
Miles is a new student at Culver Creek Boarding School who, in the quest for a "Great Perhaps," falls in love with a troubled girl named Alaska Young.
The eight-episode Hulu series is set in 2005 – when the book was first released – and holds true to the book's original plot, dialogue, and characters.
---
The dark female-led "Sharp Objects" was a big hit.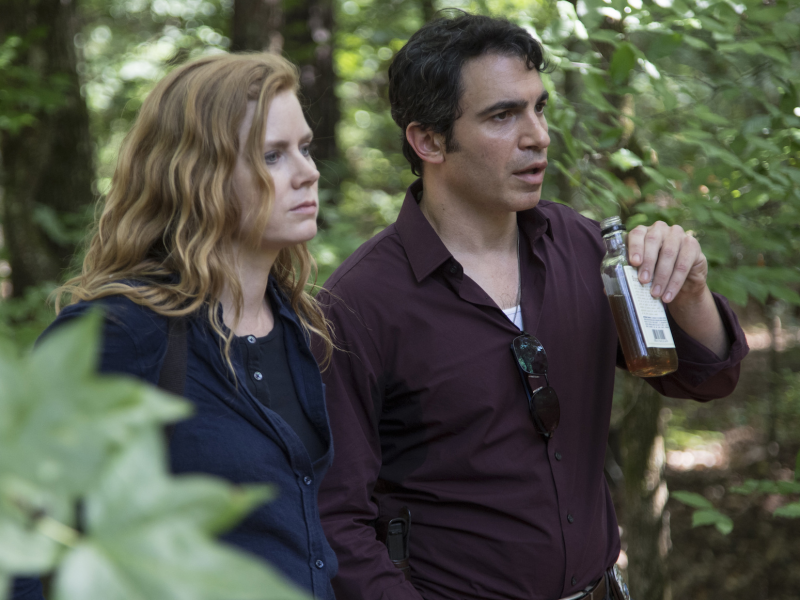 Critic score: 92%
Based on the "Sharp Objects" novel by Gillian Flynn, this gothic mystery follows Camille Preaker, an investigative reporter with a haunting past and personal connections to her town's murders.
---
"Boardwalk Empire" tells the story of the corruption in 1920s Atlantic City.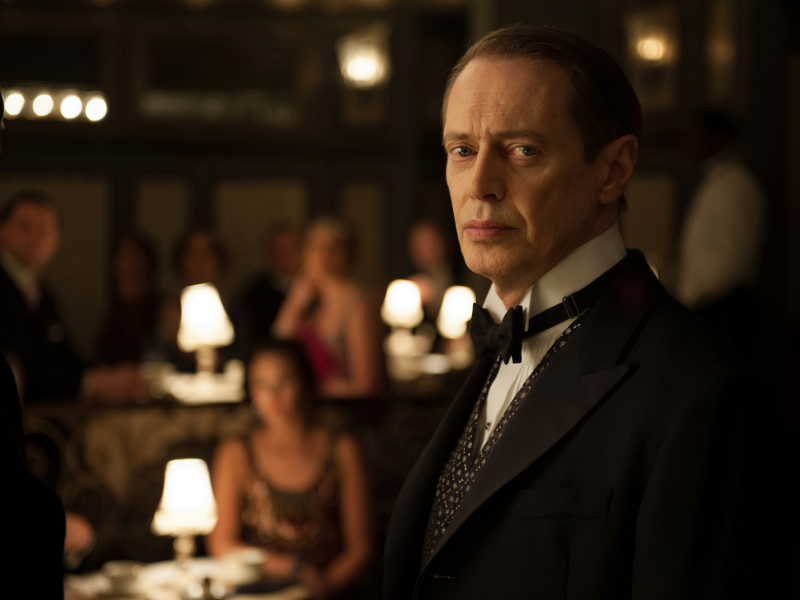 Critic score: 92%
Nelson Johnson's nonfiction book "Boardwalk Empire: The Birth, High Times, and Corruption of Atlantic City" is brought to life on HBO's original series.
With the help of his mobster cohorts, local politician Enoch "Nucky" Thompson runs Atlantic City in the Prohibition era, until the federal government starts to catch up to him.
---
Dr. Hannibal Lecter is a perfect gentleman with a murderous streak on "Hannibal."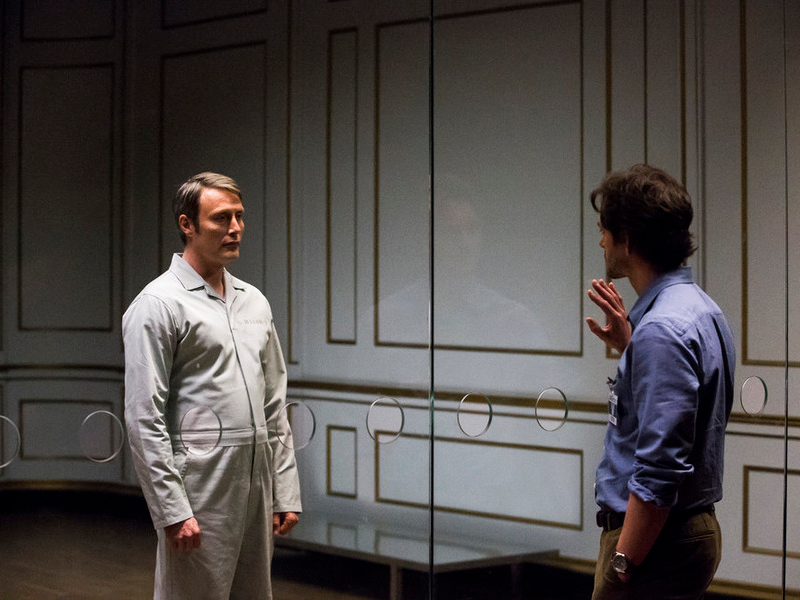 Using the characters from Thomas Harris' novels, Bryan Fuller's television creation is a masterpiece in cinematography and character study.
On the show, characters see Hannibal before he became the flesh-eating monster in "The Silence of the Lambs."
---
"Fresh Off the Boat" gives culture shock a comedic twist.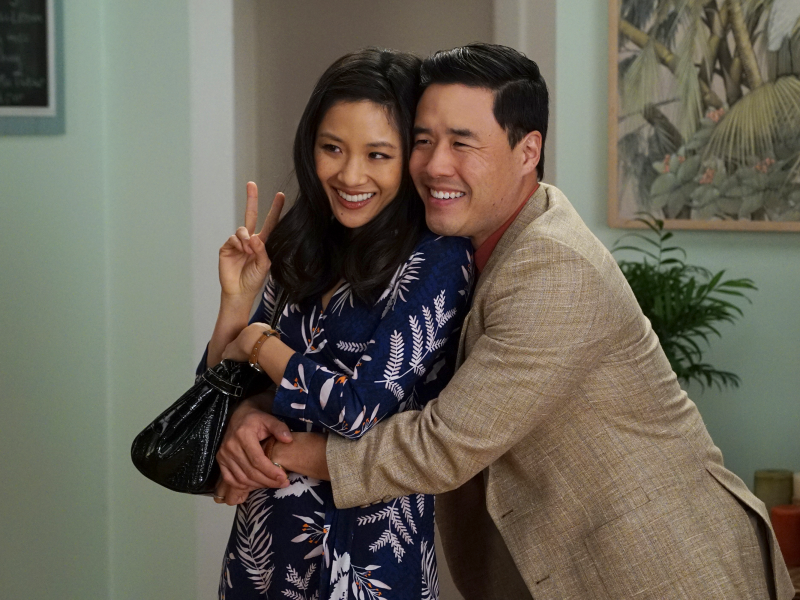 Critic score: 94%
Inspired by Eddie Huang's memoir, ABC's "Fresh Off the Boat" follows the Huang family as they move from Washington, DC to Orlando, Florida, in search of the "American dream."
Culture shock ensues as the Taiwanese-American family tries to embrace the – at times hilarious – culture of 1990's Florida.
---
"Killing Eve" is inspired by a quartet of online novellas.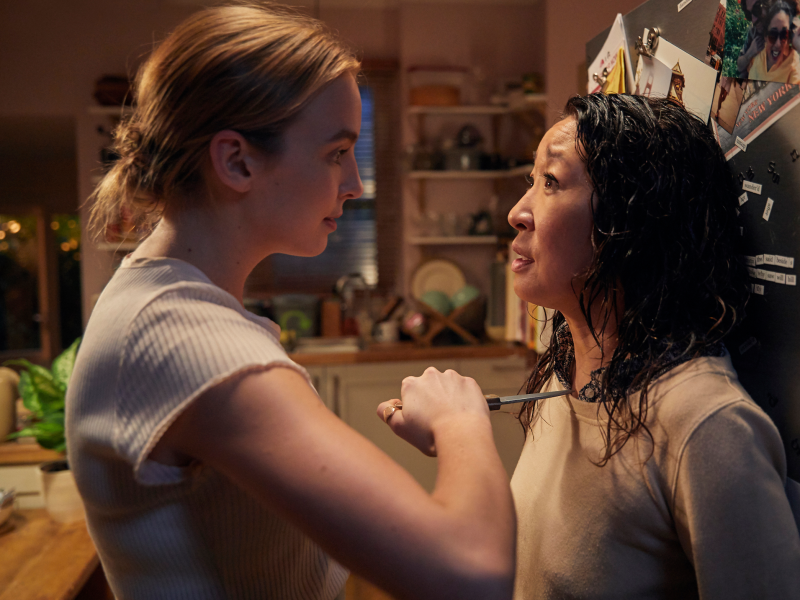 Critic score: 94%
The BBC America/AMC show "Killing Eve" was adapted from Luke Jennings' "Codename Villanelle" novellas.
On the series, Eve's desk-job as an M15 officer isn't exactly measuring up to her spy fantasies until she's handed the mission to track down the unpredictable assassin Villanelle. The two become completely obsessed with each other as the hunt for Villanelle unfolds.
---
"A Series of Unfortunate Events" gets Count Olaf's creepiness right.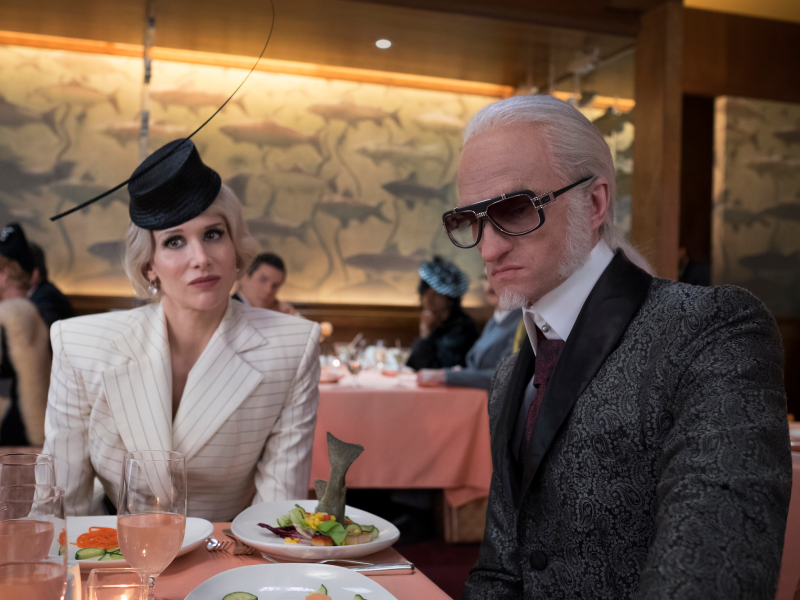 Critic score: 96%
The morbid children's novels by Lemony Snicket were turned into a darkly charming Netflix show in 2017.
The series follows three orphans as they investigate their parents' mysterious deaths and end up in the care of an evil guardian named Count Olaf.
---
"Elementary" brings Sir Arthur Conan Doyle's famed stories to modern-day America.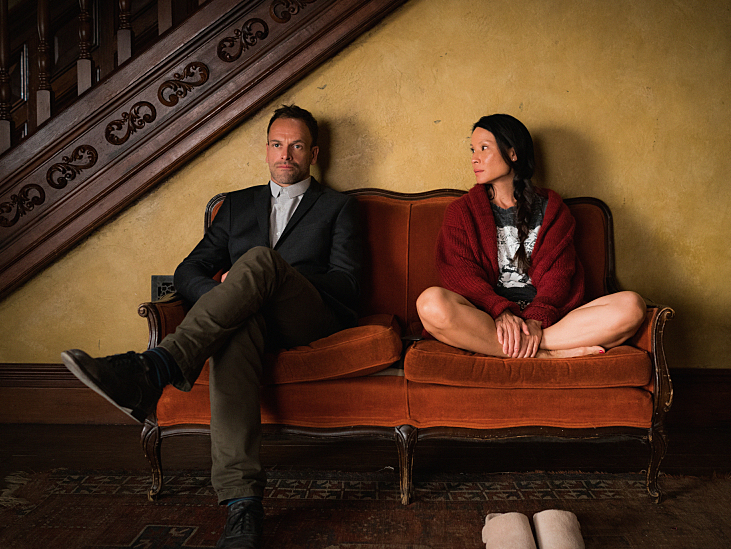 Critic score: 96%
Sir Arthur Conan Doyle's "Sherlock Holmes" series has been adapted for film and TV many times, but few adaptations have had the critical success of CBS's "Elementary."
A modern-day derivative of the original book series, the show features Holmes moving to New York to help with investigations for the NYPD. It also introduces Watson as a former surgeon who's hired to keep Holmes on track.
---
"Queen Sugar" explores America's history of systemic racism.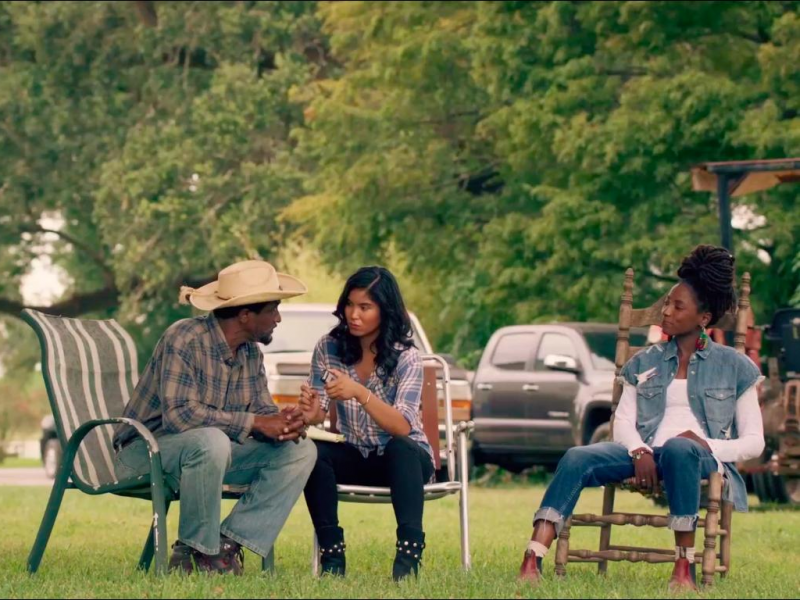 Critic score: 97%
Three siblings are thrust together when they inherit their father's 800-acre sugarcane farm on OWN's "Queen Sugar."
The critically-acclaimed show, which is based on the novel by Natalie Baszile, tackles deep-seated issues like race, privilege, and oppression and brings an important new perspective to American literature by putting a black woman into a role that has been dominated by white men.
---
Viewers get a peek into the inner workings of the FBI's Elite Serial Crime Unit on "Mindhunter."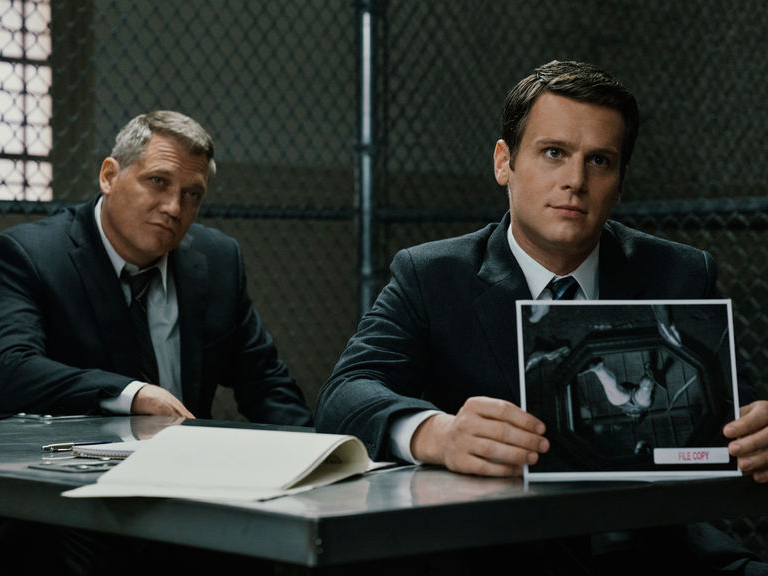 Critic score: 97%
The Netflix series took inspiration from retired FBI agents John E. Doulas and Mark Olshaker's nonfiction crime book "Mindhunter: Inside the FBI's Elite Serial Crime Unit."
The show is set in the 1970s and follows two FBI agents who interview serial killers in an attempt to learn more about how their brains work.
Throughout the first two seasons, agents Holden Ford and Bill Tench innovate the field by developing their own method for extracting motives from sociopathic minds.
It's unclear if the show will get a third season as it is currently on indefinite hold.
Read more: