Davis Smith founded Cotopaxi, an outdoor gear company and certified B Corporation, in 2014. 
In July, he will step down as CEO to go on a 3-year religious mission in Brazil.
In an interview with Insider, Smith talked about building Cotopaxi, and how it feels to leave. 
As a young boy in the Dominican Republic and Ecuador in the late '80s and early '90s, Davis Smith got a firsthand education on the randomness of poverty and prosperity. 
His father, a former missionary, worked in construction and his job took the Utah family overseas while also paying for Smith and his seven siblings to attend private school. Smith told Insider that while he wasn't raised wealthy, many of the kids he encountered at church or through scouting lacked basic necessities.
"When you're young you care a lot about fairness," Smith said. "And so when I saw how my life was so different from other kids and that I'd done nothing to deserve it, I felt that there was an injustice and that we needed to do something about."
After graduating from Brigham Young University, Smith became an entrepreneur alongside his cousin. Their first business sold pool tables online. Their second, which launched when he was an MBA student at Wharton, sold baby products in Brazil. 
But Smith's early experiences in Latin America were never from his mind. He vowed that his next venture would blend capitalism with altruism.
In 2014, he founded Cotopaxi, a Salt Lake City-based company that makes sustainably sourced outdoor gear and gives away at least 1% of its annual revenue to nonprofits that help poor communities. Known for its llama logo and clothes and backpacks that come in playful, funky color combinations, Cotopaxi is a certified B Corporation, meaning its business meets certain social- and environmental- performance standards.
The company, which is named after one of the world's highest active volcanoes in Ecuador, has 295 employees, and last year earned just over $100 million in revenue. It's on track to hit $150 million by the end of the year.
But Smith, 44, won't be in the CEO seat then. He's stepping down on July 1 to fulfill a three-year calling as a mission president for The Church of Jesus Christ of Latter-day Saints in Recife, Brazil. Damien Huang, Cotopaxi's president who joined the company from Eddie Bauer, where he was CEO, will move into the role. Smith will become Cotopaxi's chair. 
Smith and his wife are now in the process of selling their home and furniture and preparing for the move with their four children in tow.
"There's some grief that comes with leaving something that I felt so called to do in my life, and that I found so much fulfillment and joy in," Smith said. "But I feel such confidence that this is the right thing."
Insider spoke to Smith recently via video chat where he talked about his "eureka" moment for starting Cotopaxi, how he pitched the idea to investors and built the business, and what it's like to walk away from it all.
This interview was condensed and edited for clarity.
When did you get the idea for Cotopaxi?
I was living in Brazil in 2013 right next to a favela — a shantytown. I wasn't a wealthy person by any means, but it was a daily reminder of the inequalities that existed.
My New Year's resolution that year was to change somebody's life and make a difference in the world. As a religious person, I prayed to God and asked for help. One night, as I lay in bed, my mind started racing and all these ideas came to me. I got out my computer, sat on the couch, and began writing. I came up with our name, our slogan "Gear for good," the llama logo, and the idea of selling outerwear. 
Looking back at those writings now, it's crazy how what we're doing is in line with that original vision. 
What was that original vision?
Using a business's profits to sustainably fight poverty. I always thought I'd eventually land in the nonprofit world, and that I'd do good that way. What came to me in those 36 hours was: I don't need to start a nonprofit to do that. 
The argument to investors was that yes, I'd be giving away money, but the business would be more efficient because people would want to work there and customers would want to support it. We could acquire customers at a lower cost, and it'd be more productive to have a team that we weren't turning over all the time. 
Still, it seems like a vision many cold-blooded investors would be, ahem, skeptical of.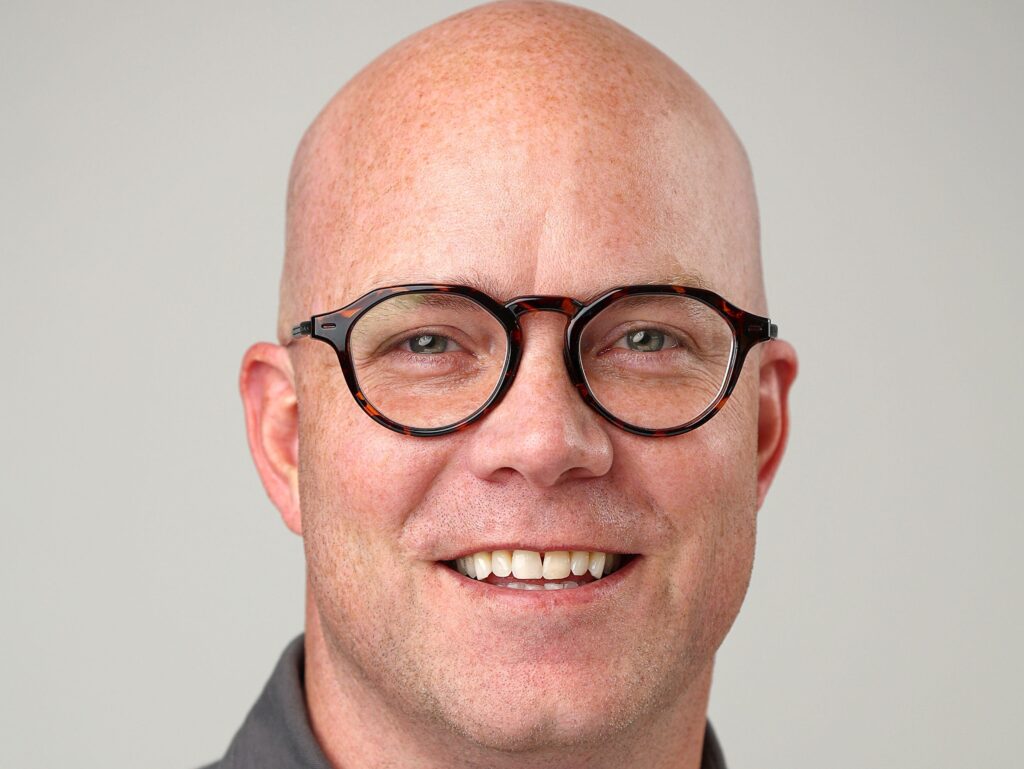 My first pitch deck centered around how this rising generation of consumers cares more deeply about impact and the environment than previous generations. And they're more willing to switch brands and support brands that are aligned with their values. 
Cotopaxi, I argued, was going to be more joyful and inclusive in ways that other brands have not been. Some of that involved color. My roots are in Latin America, where homes are bright and pink and yellow. 
In my first meeting with my team, I showed a video of another outdoor brand featuring some dude jumping out of a helicopter, skiing down a mountain with an avalanche chasing him. I remember telling the group: "This is exactly who we are not. The way that we win is by creating a more inclusive outdoor industry that welcomes more people in."
Were you able to secure investors with that pitch?
I first went to impact investors, but I got rejected. They couldn't understand why I was raising money if I didn't even have a business yet.
I got more traction with traditional venture capital. It was Kirsten Green at Forerunner Ventures that backed us and believed in our vision of a brand being a force for good. Our next investor, a year later, was Ellie Wheeler from Greycroft, and then Brooke Harley, and then Lauren Iverson. Cecilia Chao from Bain Capital is our current largest investor.
Mmm. I'm sensing a theme.
I don't know how to explain it other than to say, I believe women better understand how to combine purpose and business. 
Do you consider yourself a crusader? Do you think all companies need to adopt this line of thinking from here on out?  
I think all businesses will need to if they want to survive. Otherwise, they'll basically give up their consumers to more purpose- and mission-aligned businesses. They can either figure it out themselves or they can wait till another competitor comes along and does it better. 
That includes thinking more about how to protect the planet. For us, a huge amount of our product — 97% — is made of remnant, recycled, or responsibly made materials. It's going to be  100% by 2025. But at the same time, while we're using others' leftovers, we're just kicking the can down the road. At some point, someone will be done with their Cotopaxi backpack and it'll go into a landfill, too. 
That's depressing.
A century from now, I think the biggest criticism of our generation is going to be our consumerism, and how we really just kind of destroyed the planet out of convenience.
What do you make of the current business climate where everything is politicized, including environmental and social issues?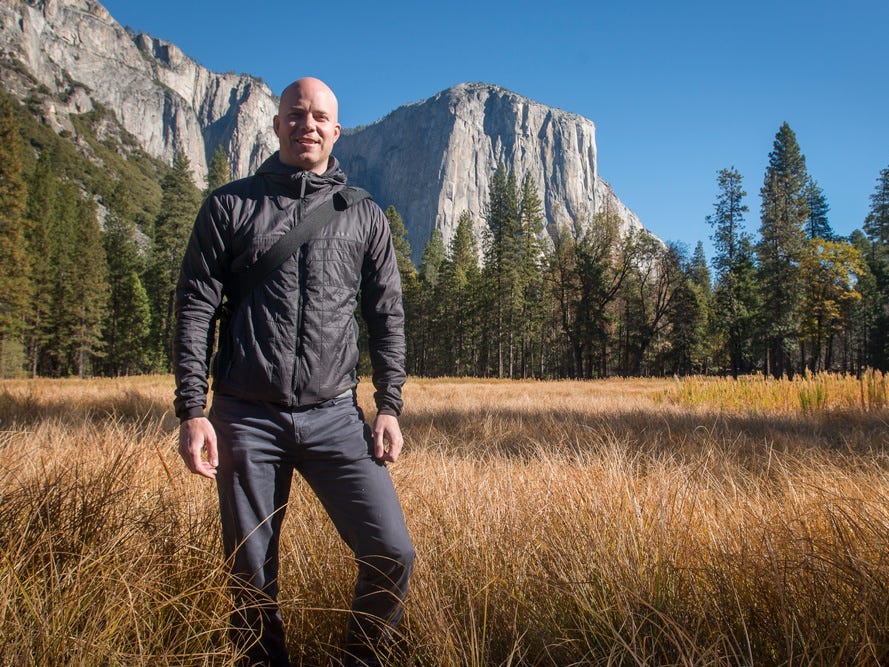 We've tried really hard to become an inclusive brand. And that means welcoming people into our space. 
I know there have been some other brands that have said they won't sell products to banks or to financial institutions anymore. But we see it a little bit differently. When a bank reaches out and says, "Hey, we love what your brand stands for and we want to order a bunch of product for our team." Our answer is, "Of course, we'd love to help and we'd like to partner with you to create an initiative around financial education, or financial literacy for underserved communities, and maybe together we can put some money into it." And guess what? They love the idea. 
It sounds like a 'big-tent' approach to running a business. 
I want to eradicate extreme poverty in my lifetime, and I think it's possible, but not if we're just doing it by ourselves. We need to inspire thousands of other businesses and millions of consumers to join us in this journey and to help transform capitalism. And we don't do that by isolating ourselves or saying, "We're better than you," or "You're not doing it right." We do it by bringing people along. 
We try to play in the middle and bring people from both sides together. And we try not to get too caught up in some of the issues that get politicized, which is sometimes hard, but I think we've been able to do it successfully.
You're walking away from a company you've led for almost 10 years. How are you feeling? 
You know what? I feel great. I have so much confidence in our leadership team. They are on our team because they've lived lives that have shown they're committed to doing good and they're very capable. 
I hired Damien before I knew I'd be going to Brazil. I knew when I was hiring him that he would be my replacement. I remember telling my wife, "Am I insane? Like, I love what I'm doing. Why am I hiring my replacement?" But the more I thought about it, the more I felt like it was the right decision. I see myself not as the owner of this brand, but as the steward of something much bigger than me. 
What about your own identity as a business leader? Is that something you'll have difficulty letting go of?
Yeah, I worry about it a little bit. My identity is so tied up with this brand. In some ways, it's healthy to step back and say, "I'm not just the Cotopaxi founder. There's much more to me." 
I'll always be the founder and I'll probably spend the rest of my life involved in Cotopaxi in different ways — hopefully in big ways. But I think this has been helpful to reinforce that it's not the total of my value and worth.