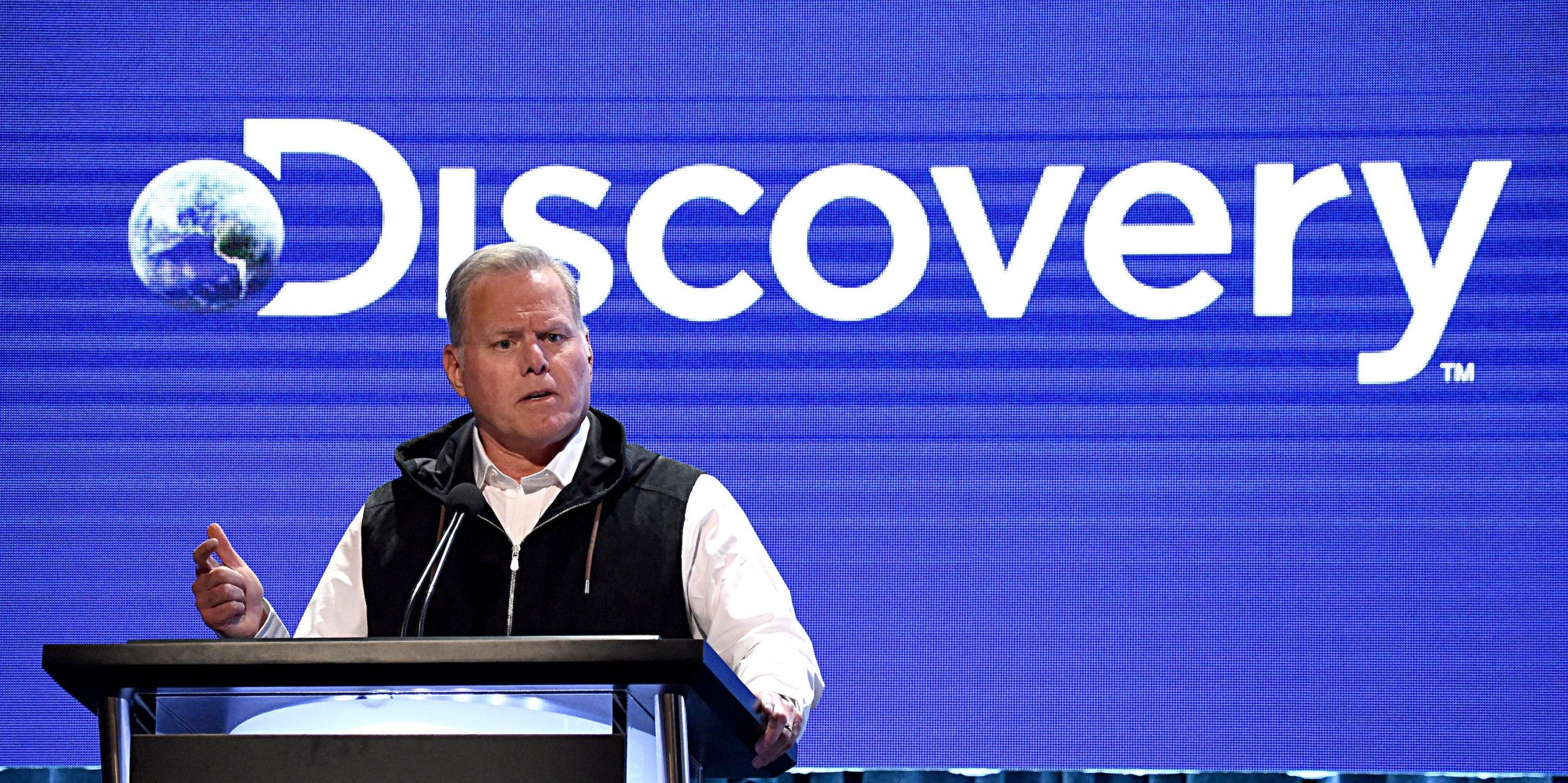 Discovery shares rose as much as 10% on Monday following its $43 billion deal to acquire AT&T's media assets.
AT&T shares also rose as the company plans to spinoff WarnerMedia.
The deal will create a company that will house more than 100 brands including HBO and HGTV.
Discovery shares jumped on Monday following the company's deal to acquire AT&T's media assets in an $43 billion transaction that would pull together more than 100 brands including HBO and Animal Planet.
Discovery will take hold of the assets as AT&T plans to spin off its WarnerMedia content unit, which includes HBO, CNN, and Warner Bros. AT&T acquired the media assets when in 2018 it bought Time Warner for $85 billion.
Discovery climbed as much as 10%, to $42.64, bringing its year-to-date advance to roughly 30%. The shares have climbed over the past year as investors saw the company – whose properties include HGTV and the Food Network – as benefiting from COVID-19 restrictions that forced millions of people to work and study from home. AT&T rose 2%.
Under the agreement, AT&T will receive $43 billion in cash, debt securities, and WarnerMedia's retention of certain debt. AT&T shareholders will receive stock representing 71% of the new company and Discovery shareholders would own the remainder.
The deal also opens a path toward the creation of a streaming company that could compete with Disney and Netflix. Netflix shares fell 1.5% on Monday.
Read more: Buy these 25 stocks that have the rare combo of highly reliable profits and cheap valuations, UBS says